This post is part of the DecoArt core blogging team program.  We are so happy to be a member!
As many of you know, I may have a little thing for silhouettes.  You see, I'll put them on just about anything… tote bags, bracelets, even pumpkins! Now I have added a whole new dimension to my love for them… silhouette painted pots!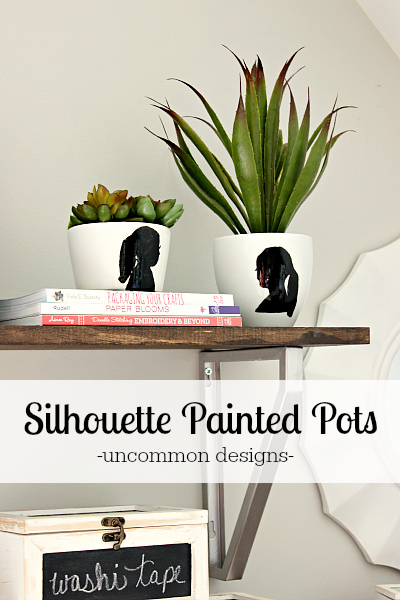 Over the last little bit, I have been updating my craft room.  I love how streamlined everything has become, but I needed a little bit more personalization without adding too much in the way of color. These sweet little pots were just the right touch.
After I finished… I was just smitten.  Don't worry!  I am going to share the super easy instructions on how you can make your own.
Silhouette Painted Pots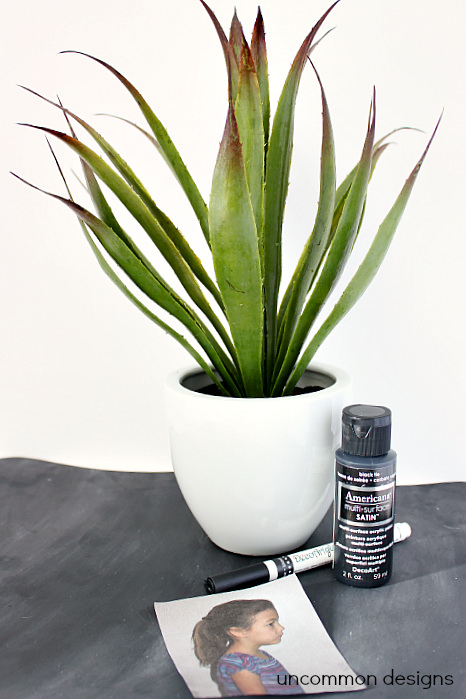 Supplies Needed: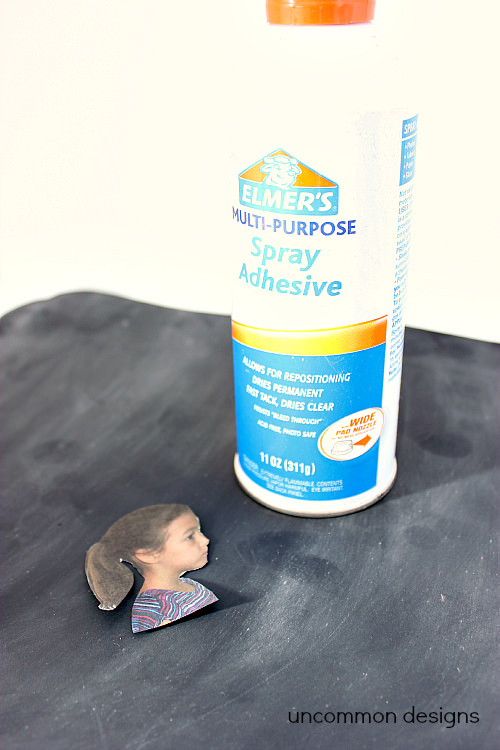 Step One.  First, take a picture of the person whose silhouette you want to feature.  Just have the subject stand against a light colored wall and take the photo.  Print out the photo in the desired size and cut out a silhouette shape.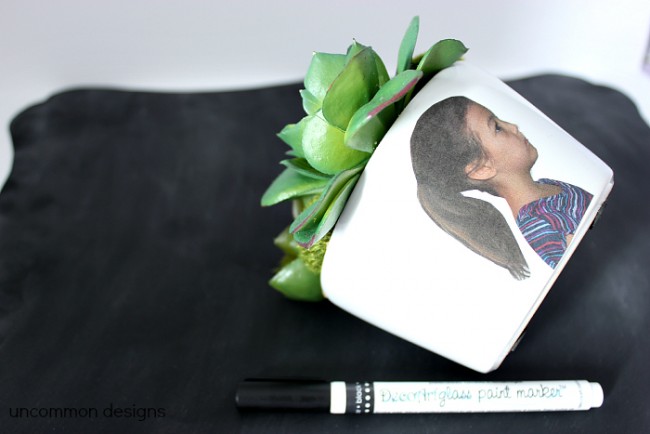 Step Two.  Attach the paper to the pot using temporary spray adhesive or tape.  It should stick well enough for you to trace around the picture.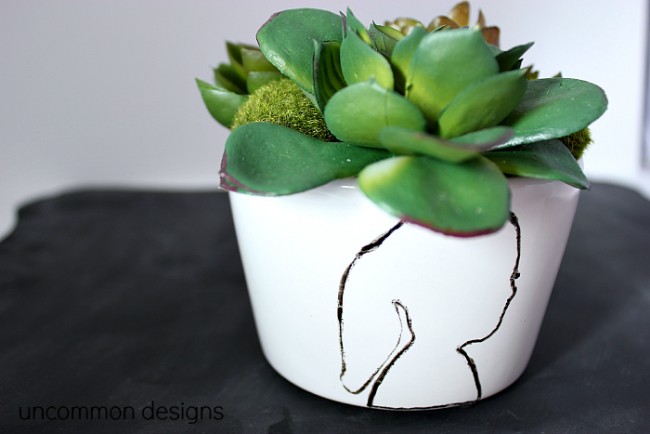 Step Three.  Trace around the picture with a permanent marker or a glass paint marker.  Let it dry and remove the photograph.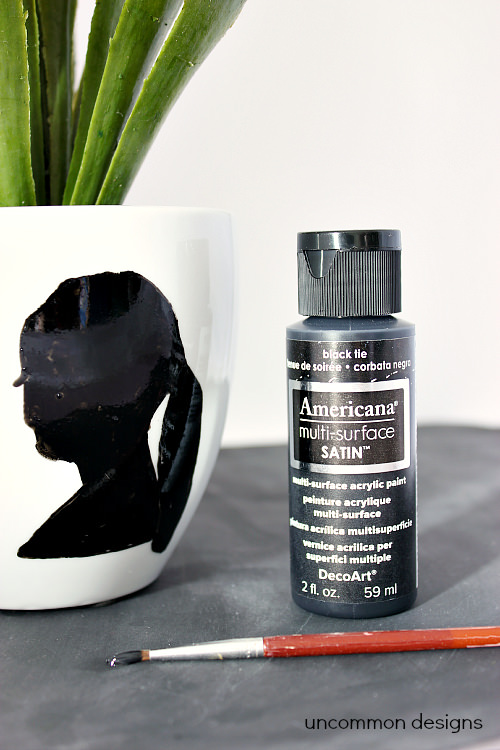 Step Four.  Paint inside the lines until you have it completely filled in.  You may need an additional coat to make sure it is nice and even.  Let it dry and you are all done! Now, that wasn't so hard was it?!
These type of projects are my absolute favorite.  They don't take a lot of time, but they sure look like they do and to have my little beauties on my shelves where I work is so perfect! Seriously, there is no reason to pay someone and arm and a leg for you to have custom silhouettes ever again!  These make great gifts and would be a sweet Mother's Day gift if you need a unique idea.  Do you guys love a pretty silhouette as much as I do?
*Trish
The following two tabs change content below.
Hey y'all! I am Trish and the creative voice behind Uncommon Designs. I adore party planning, holiday celebrations, and all things crafty! I am so excited to share my creative adventures with you!
Latest posts by Trish Flake (see all)