Do you ever just need something just for you…. something that is yours and yours alone?  Today I am sharing a sweet idea for a Mother's Day gift… chocolate with an adorable mason jar printable.  The idea came to me while I was trying to prepare to go to the Snap conference in Utah.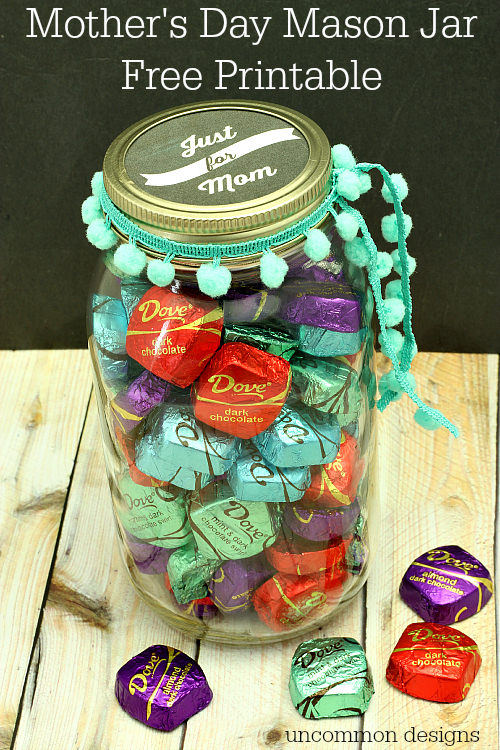 I very rarely travel without my family and there was so much to do to prepare for being gone for five days. The laundry was done and clothes were set out for my picky La La.  The cabinets were overflowing from a really long grocery trip and the fridge was stocked with a few cooked meals so my little ones wouldn't turn into french fries.  All of the instructions were typed out for Daddy and the babysitter. The house was clean, birthday party gifts purchased, cheer party snacks delivered, and kisses were showered on my babies so they would have enough while I was gone.  I was exhausted…
I sat in the airport the next morning finishing up a blog post and tying up some loose ends and that moment struck.  I was at the brink of being taken over with guilt for leaving my husband and kids, buy I made the conscious decision not to.  This time, I was okay.  I was doing something… just for mom!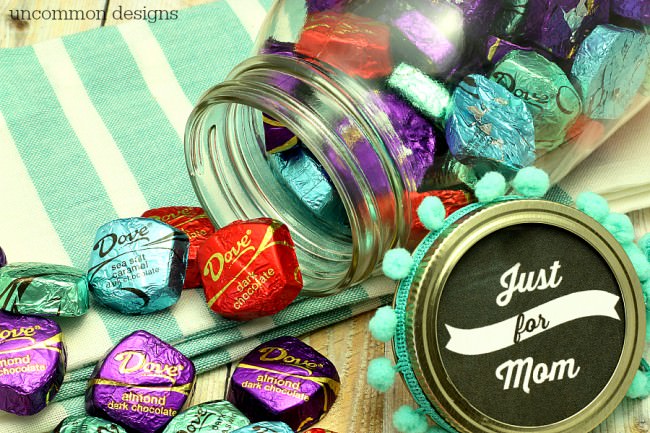 One of my favorite things about being a blogger is the flexible schedule.  It is one of the few part time jobs where I can be there when my kids come home from school, when they are sick, during the Summers… for volunteering in the classroom.  The one downside is that I never get a break. Now I was going across the country all by myself and was doing something just for me… what?  I was pumped!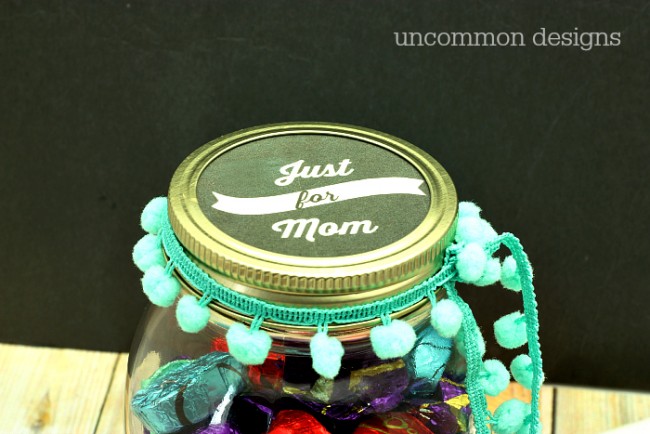 The conference was amazing and I felt so empowered to break out of my yoga pants and mingle.  I learned so much, met so many fabulous ladies, and really jumped out of my comfort zone.  You know what else I did?  I took all of these Dove chocolates that I had so carefully photographed before I left and sat in my hotel room and ate them!  I didn't have to share them with anyone… they truly were just for me!  It was priceless…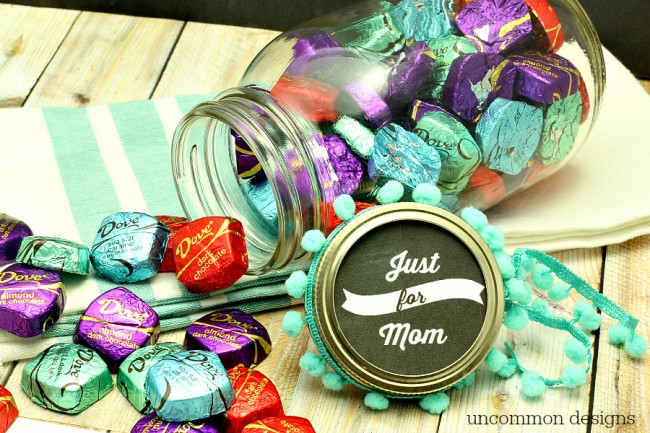 As moms, we really do deserve something special that is ours and ours alone every once in a while.   Head to the Dove website, pick out some delicious Dove Dark Chocolate and fill up that jar with sweet intentions and a yummy treat.  You can also find Dove on Facebook and Twitter.
You can also click here to get a free mason jar printable.  This will fit a regular-sized mason jar.  I hope that you enjoy!
*Trish
Compensation was provided by DOVE® Dark Chocolate via MomTrends.  The opinions expressed herein are those of the author and are not indicative of the opinions of Dove or Momtrends. 
The following two tabs change content below.
Hey y'all! I am Trish and the creative voice behind Uncommon Designs. I adore party planning, holiday celebrations, and all things crafty! I am so excited to share my creative adventures with you!
Latest posts by Trish Flake (see all)