Valentine cupcake treat was published first on Uncommon Designs.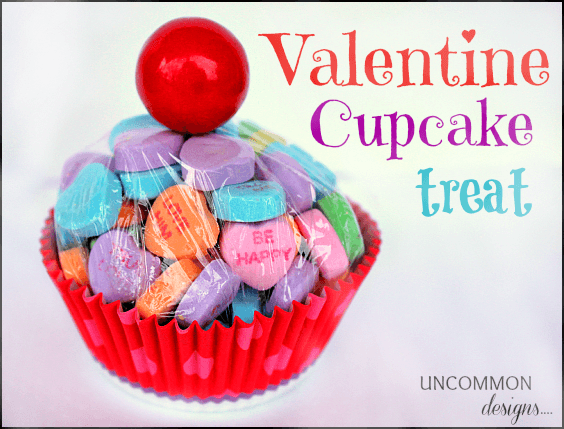 Today I am really excited to share a sweet Valentine cupcake treat with you! This was inspired by one that I saw in the Chasing Fireflies  catalog.
For those of you with girls under the age of 10, I am sure you can relate to this dialog…
Ann (age 8):  Mommy the Chasing Fireflies catalog came.  Let's look!
Mommy:  Oh yeah… 
Ann:  Look at all of these pretty dresses!  Can you buy me one?
Mommy:  They are so pretty, but look at how expensive they are, gulp!
Ann:  Could you make me one like this then?
Mommy:  Probably… thinking she hasn't made the 10 she showed me from last year…  here we go with major mommy guilt again!
Now, folks.  The last time the catalog came my little one showed me these adorable valentine heart cupcakes . This time, I told her again that I could probably make that… and… brace yourself… I actually did it!
Not only is it incredibly cute, but it was so easy and so inexpensive, too!  All I did was put some conversation hearts in saran wrap, ball it up and twist it to close.  I stuck glue dots on the inside bottom of the cupcake wrappers and then placed the ball of hearts down in it.  Add a gumball to the top with a glue dot and you are good to go!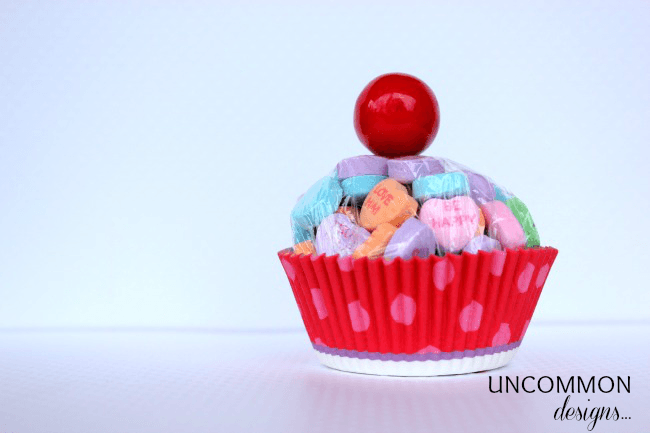 Are you looking for more cute and easy Valentines ideas?  Be sure to check out our free lollipop printable and  chevron heart door decor!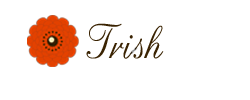 The following two tabs change content below.
Hey y'all! I am Trish and the creative voice behind Uncommon Designs. I adore party planning, holiday celebrations, and all things crafty! I am so excited to share my creative adventures with you!
Latest posts by Trish Flake (see all)