Today Uncommon designs has swapped places with Laura from the blog Along for the Ride.  It is such a sweet blog that blends a little craftiness with a lot of inspiration. Today she is sharing a fabulous tutorial for creating Fabric Flower Ponytail Holders.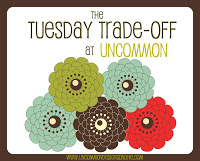 Laura has two regular series on her blog that I love so much:  Finding God and How Can We Pray for You. She reminds us that "Jesus is calling the shots and we are just along for the ride."  Now… Here's Laura! 
As you know, I recently got bangs cut and so I've been wearing my hair in a ponytail a lot. I love wearing  flower clips in my hair but they don't look quite right anymore, so I got creative.
Today I'm going to show you how to make pretty Fabric Flower Ponytail Holders…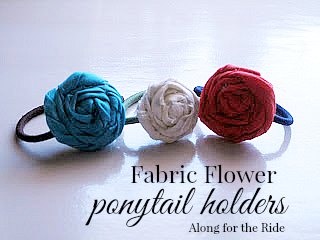 Supplies Needed:
Fabric of Choice
Felt
Hot Glue
Ponytail Holder
Step One:
Start by cutting out two strips of fabric. Not too thick, not too thin. I didn't measure nor did I really cut straight. I just kind of went for it.
Then tie a knot at the end of your two strips.
 Step Two:
To make the flower, all you do is twist and turn the fabric around the knot hot gluing while you go.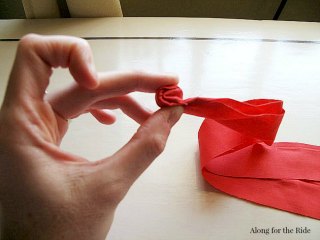 It doesn't need to be perfect. And I have never made two exactly alike.
Step Three:
Keep wrapping and your flower will get bigger.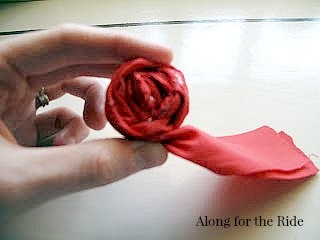 Step Four: 
 When you run out of fabric hot glue the little tail to the back of the flower (will be the side you were looking at while you were wrapping as this is the side that usually has the most glue on it).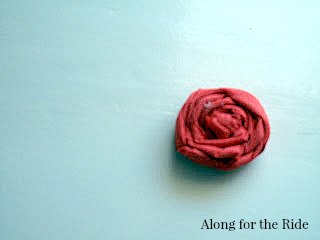 Step Five:
Next, glue the ponytail holder to the back of the flower. In the meantime, cut out a circle of felt that is a bit smaller than your flower. Glue that over the ponytail holder to the back of the flower.
So easy and so cute!!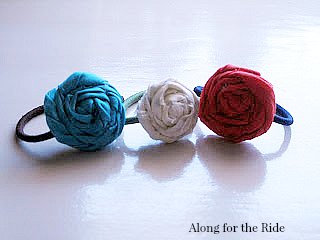 Thanks Laura! You can find Laura and more of her fantastic projects on her blog, Along for The Ride!
The following two tabs change content below.
Hey y'all! I am Trish and the creative voice behind Uncommon Designs. I adore party planning, holiday celebrations, and all things crafty! I am so excited to share my creative adventures with you!
Latest posts by Trish Flake (see all)