Spring is here… Almost!  I am really ready for the weather outside to match how excited I am about Spring and Easter that will be here soon.  In the meantime, I whipped up some little beauties to share with you… Temporary Tattoo Easter Eggs!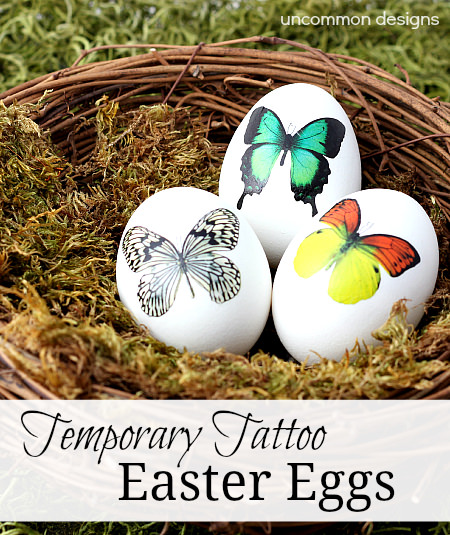 Aren't they just so lovely?  They might be the  most elegant Easter decoration I've ever made… and the easiest!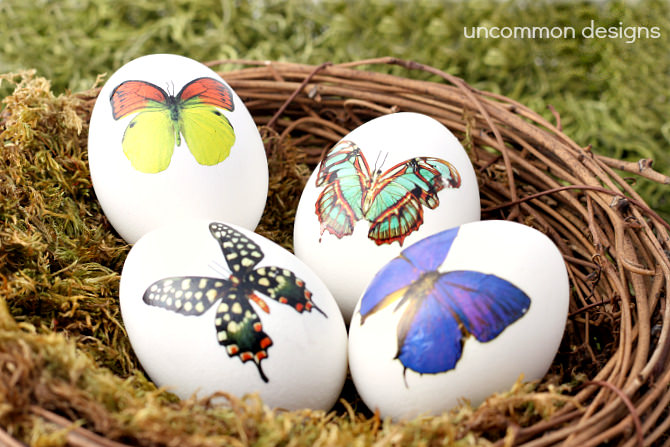 The most difficult part was boiling the eggs.  You just can't beat that, right?!  I am not usually a big fan of tattoos and who would have thought that they could be turned into such a classy holiday decoration?  But they are!!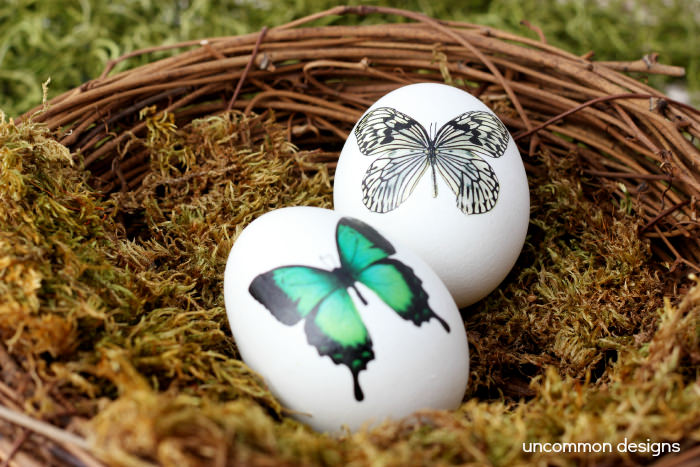 The possibilities are endless when it comes to using temporary tattoos for Easter eggs, but once I saw these Beautiful Butterflies
 I was in love! I purchased them off of Amazon and there was even free shipping (we are affiliates).
Would you like to learn how to make them?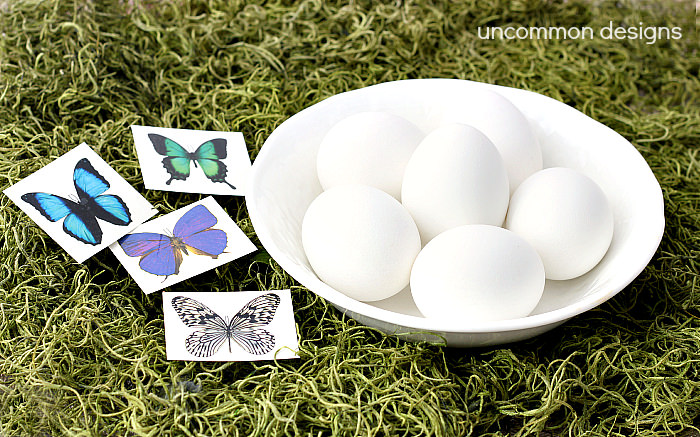 Supplies.  This is so simple… boiled eggs, temporary tattoos and a  wet washcloth!  You certainly can dye them first, but I love them as white and simple as can be.  It is up to you.
Step One.  Before you get started, make sure that your eggs are dried completely.  This will ensure that the tattoo will remain intact.  Take the clear plastic cover off of the tattoo and place the tattoo face down on top of the egg.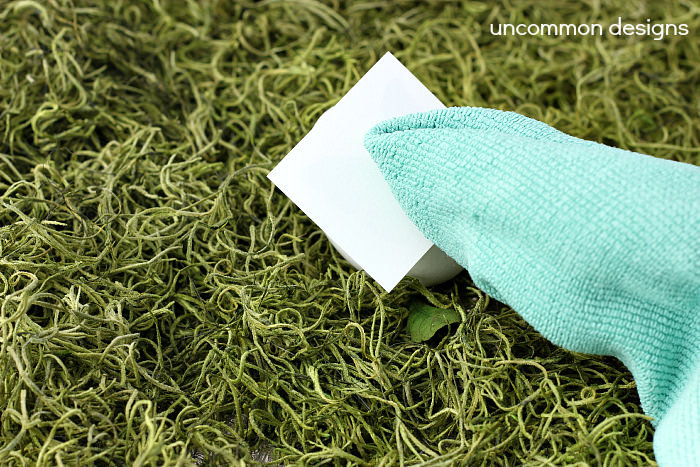 Step Two.  Make sure the tattoo is placed where you want it on the egg before you add any water.  Once you have it placed, dab a damp washcloth on top of the paper.  Don't saturate it too much, but do make sure the tattoo is removed in its entirety from the paper label.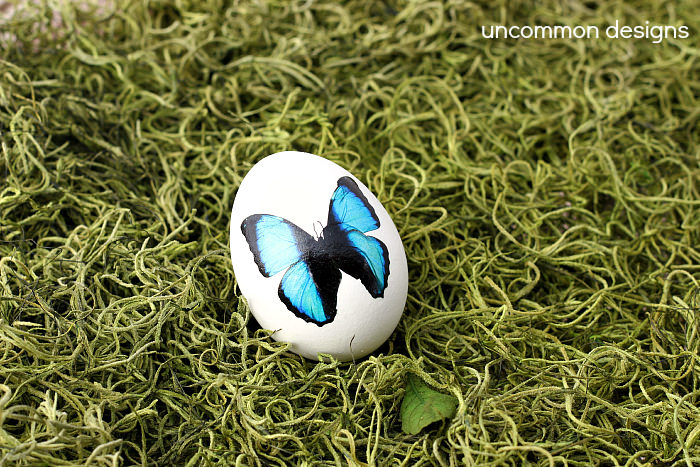 That is it… so incredibly easy to make! Seriously, I made a dozen in less than five minutes.
Aren't they fabulous?  So vibrant and fun… even the kids can make them with little effort at all!
If you enjoy decorating Easter eggs, you may also enjoy these fun tutorials…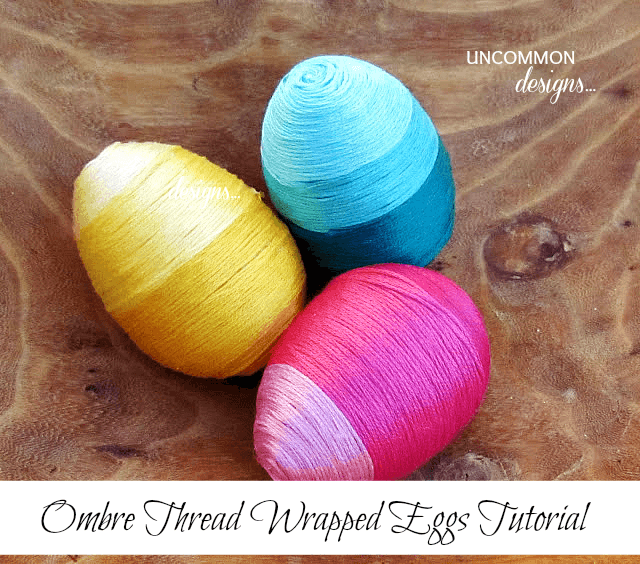 Ombré Thread Wrapped Easter Eggs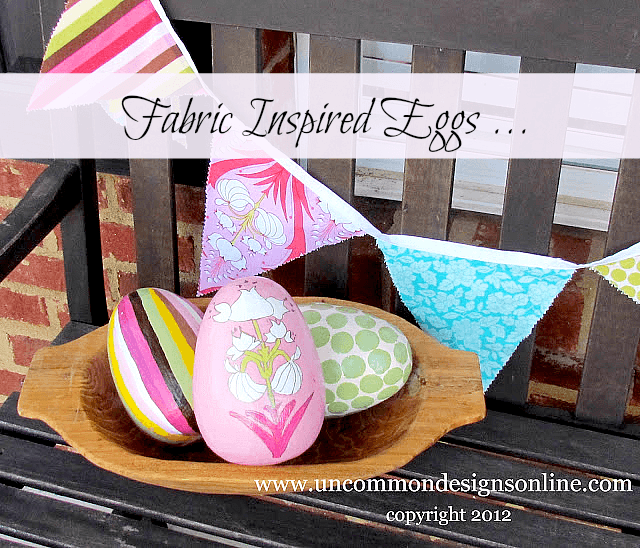 *Trish
The following two tabs change content below.
Hey y'all! I am Trish and the creative voice behind Uncommon Designs. I adore party planning, holiday celebrations, and all things crafty! I am so excited to share my creative adventures with you!
Latest posts by Trish Flake (see all)