Hey friends! I hope you are all well. We are having an unusually warm day today and it has me itching to do some Easter crafts! Remember my temporary tattoo eggs from last year, well we are at it again. This time my girls and I have whipped up a gorgeous assortment of tattoo Easter eggs! We are so happy to share them with you as our part of the DecoArt core blogging team!
I don't know what it is with me and my addiction for tattoos and Easter eggs. I actually am not normally a fan of any sort of tattoo, but for decorating eggs I cave! I think it is that they are just so easy to use.
I ordered a package of jewelry tattoos

(affiliate link), because I loved the metallic detail. I am a huge fan of feathers, so when I saw this package, I was completely sold!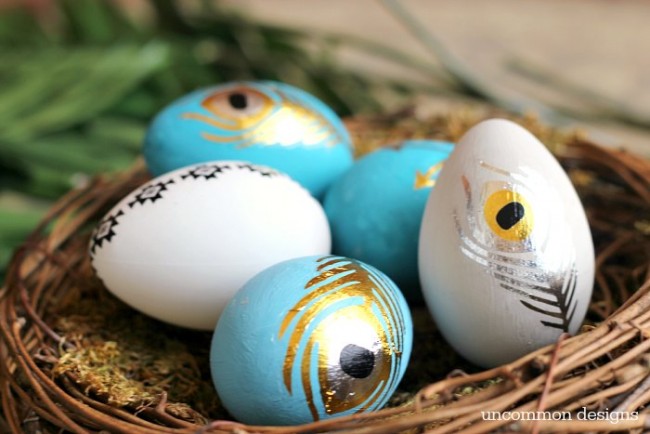 I painted the eggs with Chalky Finish Paint first and I just love the look of the vintage chalky paint and the modern metallic tattoos. My girls thought they were pretty snazzy, too! Let's learn how to make these super easy and very fancy Easter Eggs!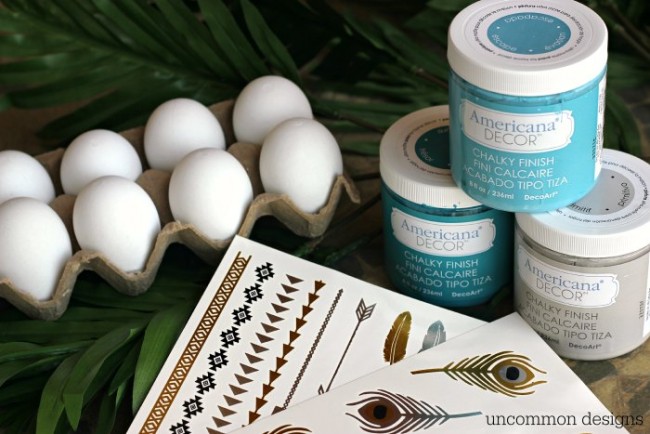 Supplies: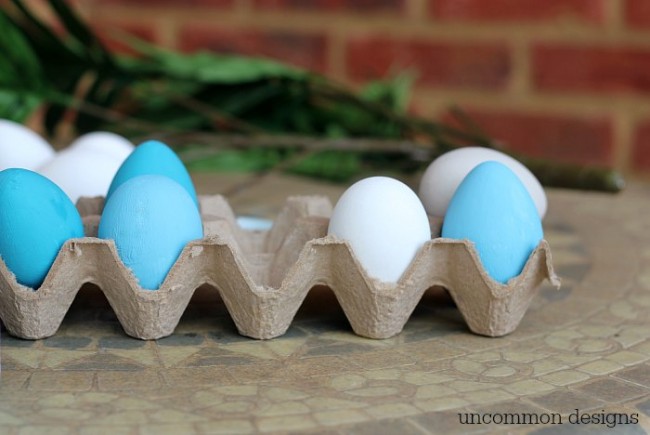 It is hard to decide which is the easiest part of making tattoo Easter eggs… the painting or the actual addition of the tattoo. For this project I added a couple of coats of chalky finish paint to the eggs and waited for them to dry. I painted half, let that dry, and then finished the other half. This greatly reduces any smudging. The kids really enjoyed helping me out with this part.
Once your eggs are dry. Apply the temporary tattoo just as you would to your skin. Cut out the tattoo, stick on the egg and dampen the back of the paper for about 30 seconds.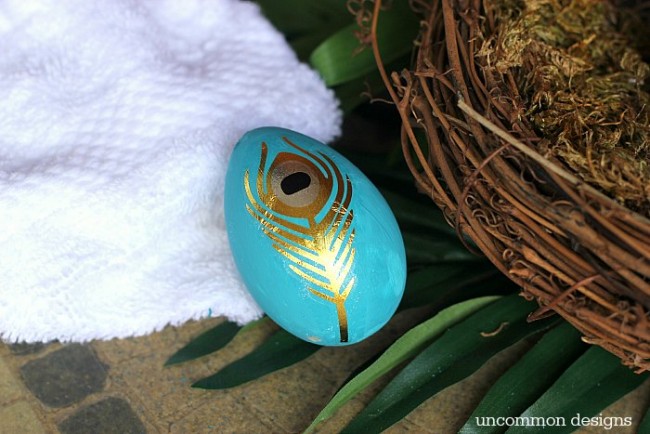 Remove the paper backing and you are left with this little beauty. The picture truly does not showcase how pretty these foil tattoos are and they were a cinch to apply.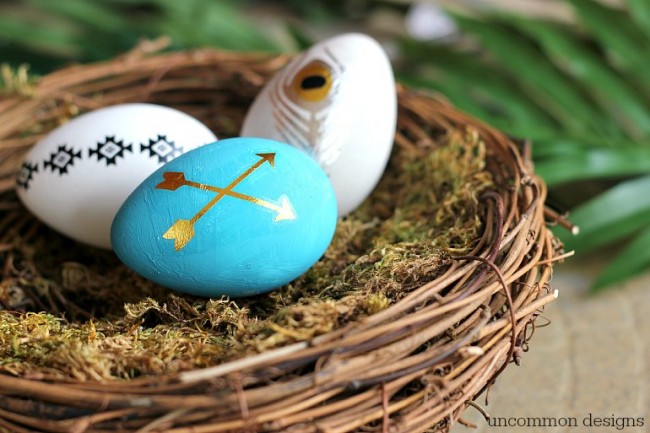 I am in love and the girls are too. They were quite proud of their work! My little La La even helped me photograph them and she had such a great eye for arranging the eggs and taking the photo. Future blogger coming soon!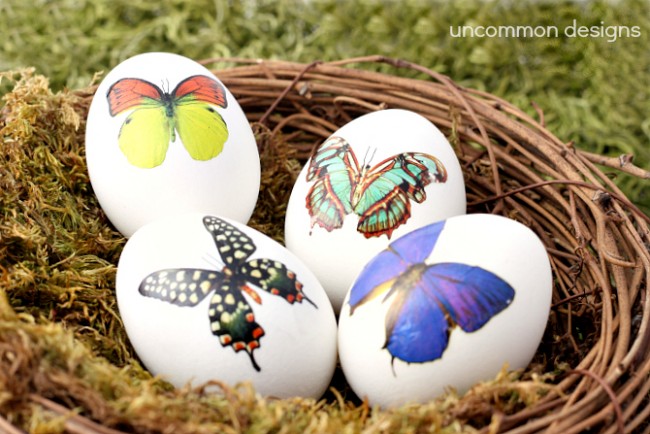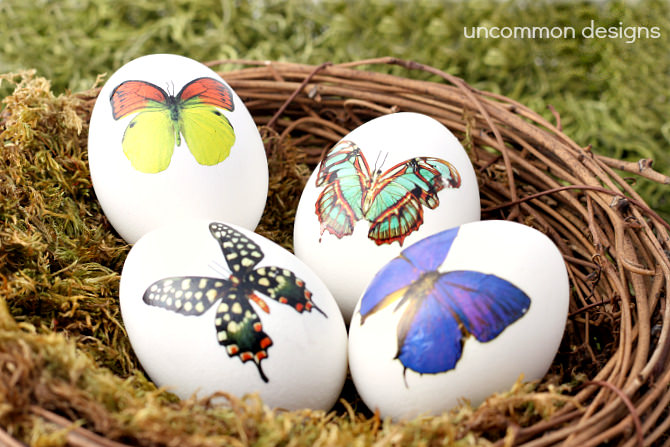 To see the botanical butterfly eggs we made, be sure to visit our temporary tattoo Easter eggs!
The following two tabs change content below.
Hey y'all! I am Trish and the creative voice behind Uncommon Designs. I adore party planning, holiday celebrations, and all things crafty! I am so excited to share my creative adventures with you!
Latest posts by Trish Flake (see all)