Our family loves to play board games and since we can have family game nights anytime we'd like, I thought I'd share our favorite board games for families with older kids. My kids are 12 and almost 16 and these are our tried and true favorites.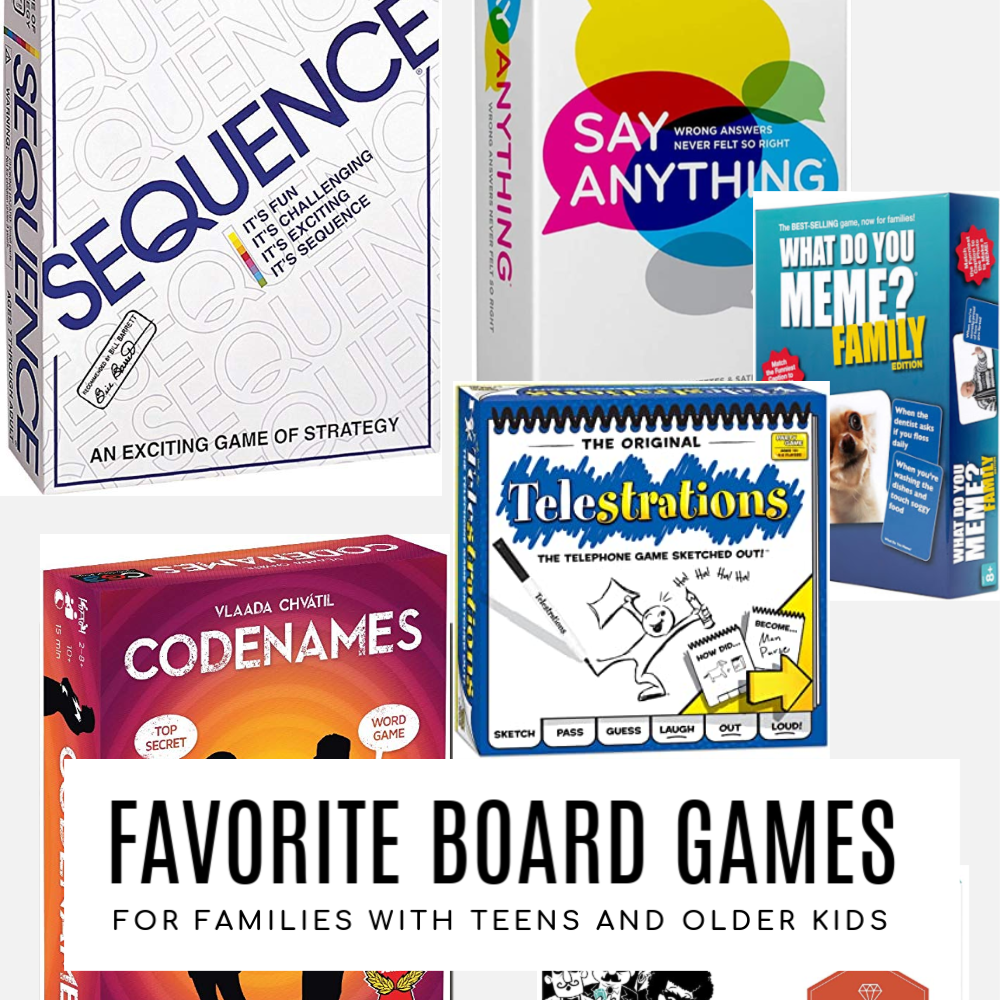 Some of these games we've found after playing with family and friends and some we've just found on our own. I can tell you that these are the ones that we take on beach vacations, play on family game nights and on rainy days ALL THE TIME!
I hope you find a few new ones that your family will enjoy!
Codenames combines wordplay, memory, and strategy. This is also a game that can be played in 15 minutes or less!
Sequence is a strategy game that our entire family from kids all the way to older grandparents love to play. Play it in teams for even more fun!
This is a cleaner version of the What do you Meme game. We just got this one and look forward to playing it during our time at home!
Say Anything is one game that will have the entire family laughing out loud. It is so easy to play and really fun to see how people answer!
We love playing Telestrations. It is like the game of telephone, but with drawing. It is tons of fun. I've linked to the larger pack because I honestly wish we had purchased this one for when we have other families join in the fun.
This is another new to our family board game, but it looks like an updated version of Clue, which my kids LOVE!
In this game, it is all about what you don't say! Taboo is a challenging game and bonus... you get to buzz people when they mess up, which I totally love!
Parents are against the kids in this fun trivia-centered game. The kids have questions geared toward them and the adults have a little bit trickier questions. My kids love this one!
Channel your inner Steve Harvey and gather the family to see who will win Famly Feud. This is a quick-paced game and a crowd-pleaser, too!
We actually just purchased Scattergories over the weekend and have played it several times already. It really gets those creative juices flowing!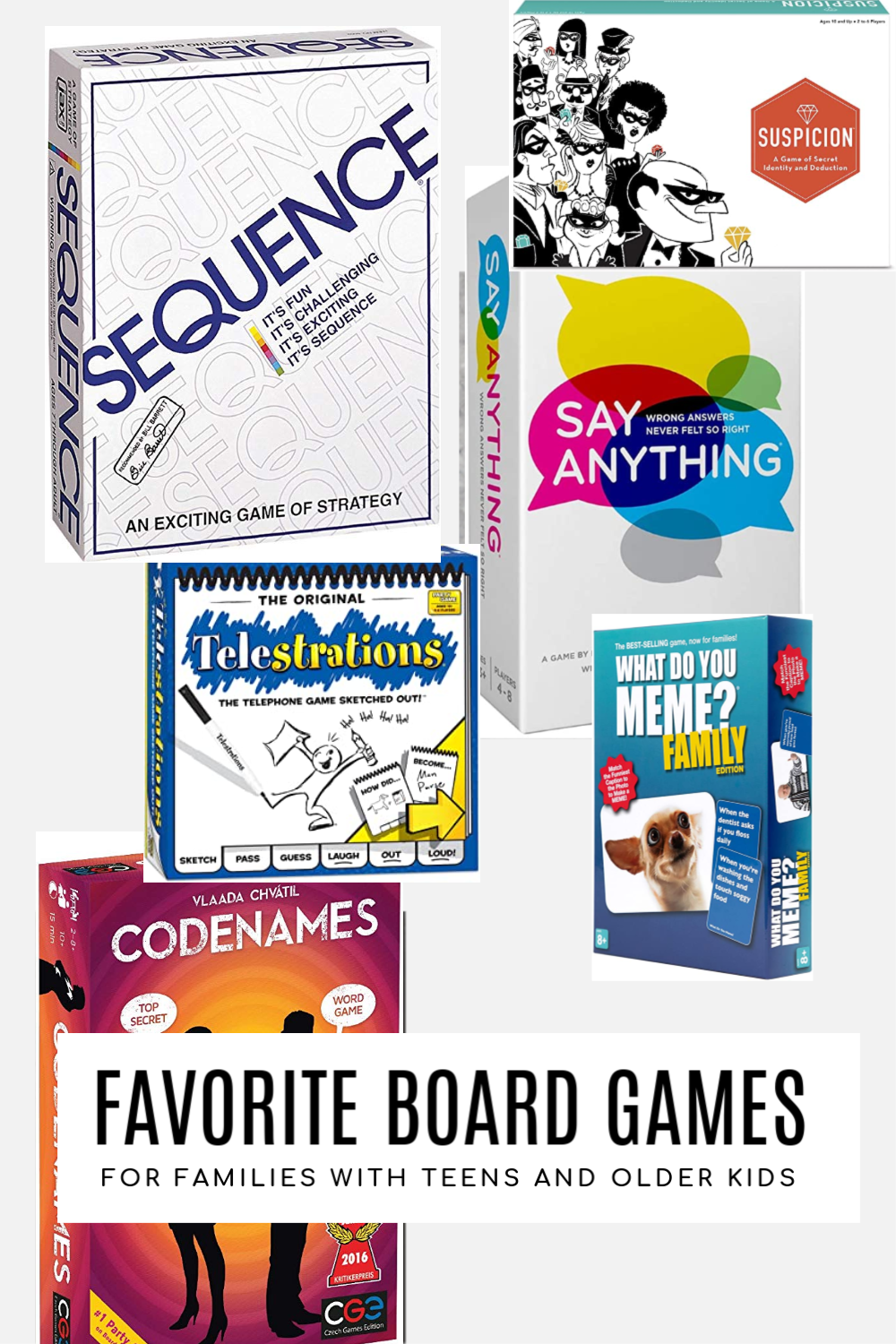 The following two tabs change content below.
Hey y'all! I am Trish and the creative voice behind Uncommon Designs. I adore party planning, holiday celebrations, and all things crafty! I am so excited to share my creative adventures with you!
Latest posts by Trish Flake (see all)