This shop has been compensated by Collective Bias, Inc. and its advertiser. All opinions are mine alone. #PurexCrystalFresh #CollectiveBias
A Fresh and Clean Summer Laundry Room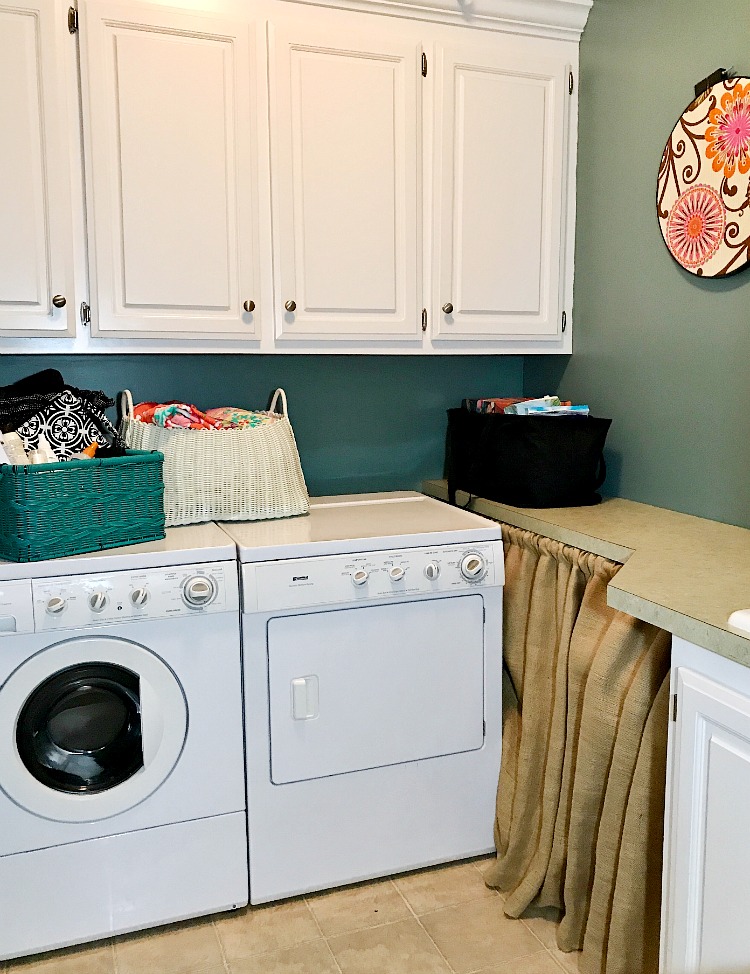 Cue up the Stevie Wonder… "Isn't she lovely… isn't she wonderful…". Yes friends, I am that excited that my laundry room is not only cleaned out, it is functional for all that we have going on this summer.
This was the current state of affairs as of yesterday. Stuff everywhere. Some of it was clean, some of it was dirty. Some of the clean things were getting mixed in with the dirty stuff and well…. then even the clean stuff became dirty again.  We also can't forget that I am always finishing up a project and those odds and ends at the end of the project go somewhere… the laundry room. Gasp! I know, right?!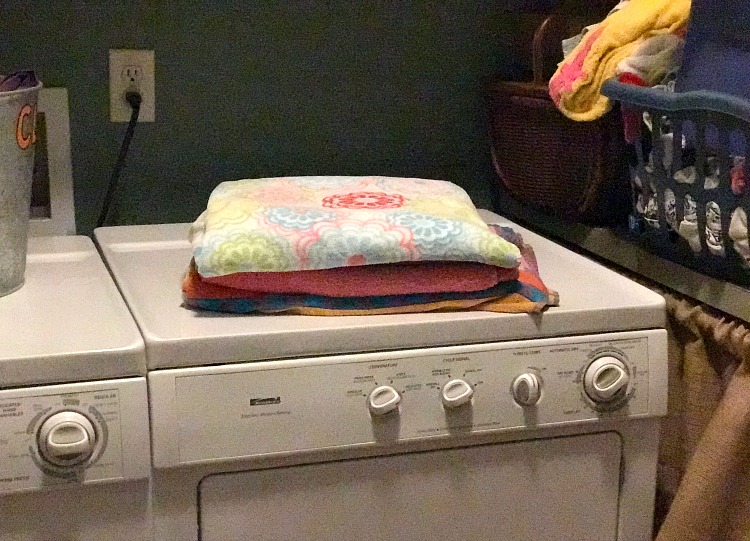 All of that being said… this is my problem. We go to the pool and beach all of the time. Sometimes even twice a day and my the beach towels around my house end up in a wad on the floor and I never feel like they smell fresh. Maybe it is mental… but I needed some good smelling towels and a little organization. Brace yourselves… this picture is a doozie, but I'm all about keeping things real.  Real dirty apparently!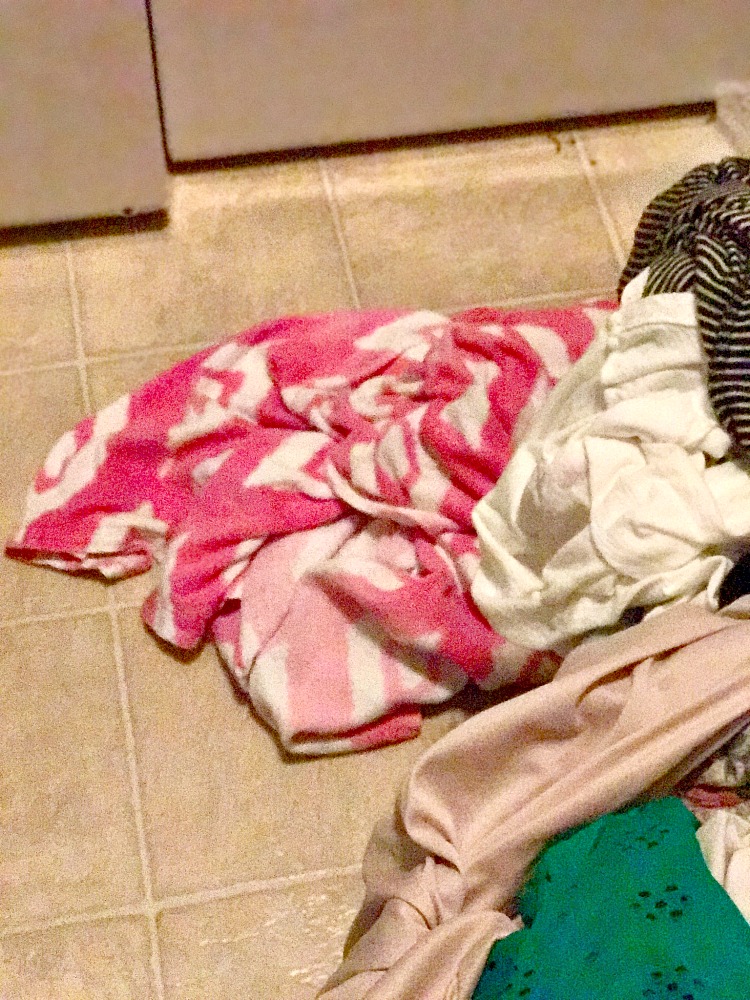 Each summer I forget how busy we are. I long for the days of laying out by the pool reading a book or catching a nap on the back porch, but that just isn't us!
I headed to my one-stop shop, Wal-Mart and picked up two bottles of Purex® Crystals. The Fabulously Fresh is perfect for towels and athletic clothes and the Lavender Blossom is perfect for our sheets and bathroom towels. You can find them right in the laundry aisle at Wal-Mart. They are on Roll-Back now, too!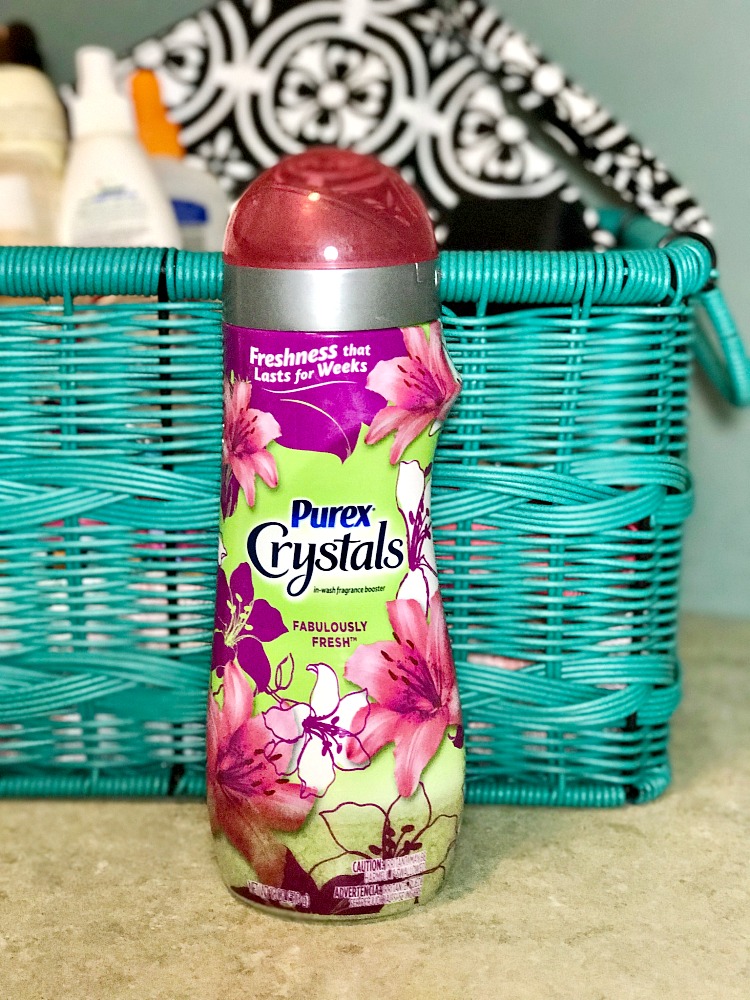 Here is the best part about the Purex® Crystals. The freshness lasts for 12 weeks! Yes, you heard that right. I love that my laundry will smell freshly washed for three months. Isn't that amazing? Purex Crystals provide a great scent at a great price. Now on to the organization…
This summer Lauren, my 9 year old is doing swim team and Ann, my teenager is always off somewhere with a friend and needing a towel or sunscreen. I needed a one stop shop for organization of beach towels and then all of the odds and ends.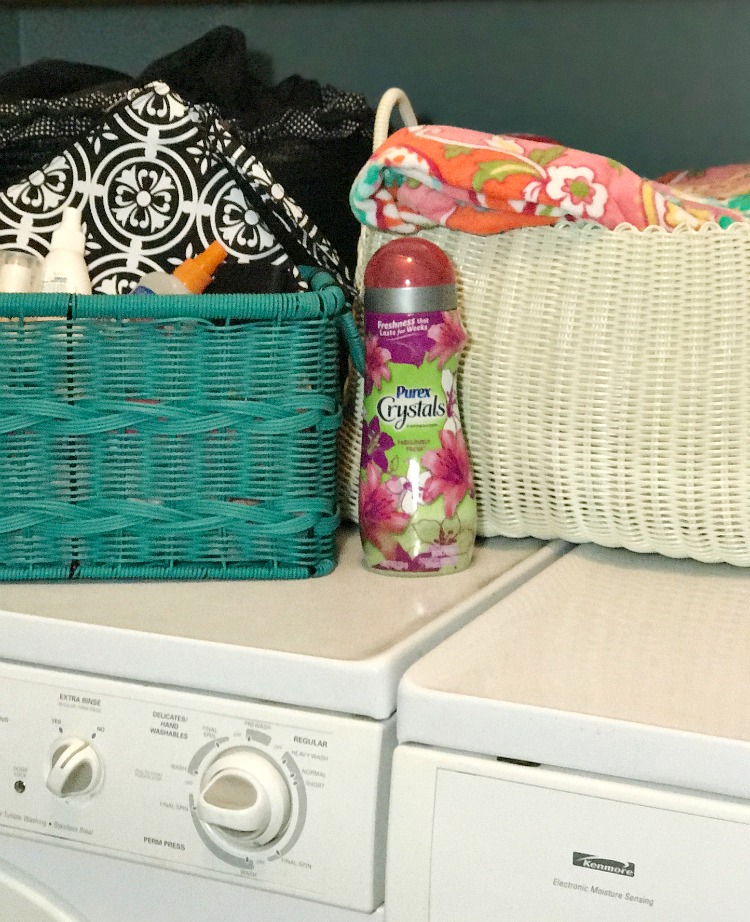 I picked up a plastic basket to keep our fresh towels and I can just fold them up and place them right there after they come out of the dryer. Towel problem solved!
This nifty plastic bin is perfect to hold sunscreen, bug spray, goggles, even our favorite bluetooth speaker. I finally feel like I can tackle swim practice, meets, friend get-togethers, cheer practice and our normal family life. Whew… I am doing a little happy dance!
If you'd like to find out more about Purex Crystals and their 12 Weeks of Freshness, you can find them on Video, Facebook, Instagram and Amazon.
Be sure to pin the Summer Organization Station for Later!
The following two tabs change content below.
Hey y'all! I am Trish and the creative voice behind Uncommon Designs. I adore party planning, holiday celebrations, and all things crafty! I am so excited to share my creative adventures with you!
Latest posts by Trish Flake (see all)