If there is one thing every blogger needs is a good, reliable computer.  Since I have been getting the blue screen of death daily on my computer, I was more than thrilled to review the  Dell i15RV-1382BLK laptop computer for Staples.  I thought this might come in handy for those of you looking for a new Dell laptop for Back to School, also!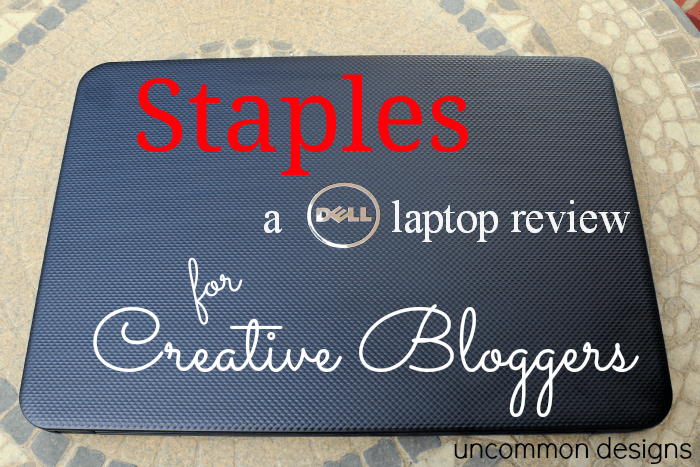 Since I am a crafter and not super technical, I thought I'd share with you how this laptop fits in with being  a creative blogger.  The first thing that I  thought I'd tackle was the set up…. crazy easy!  I pulled it out of the box, flipped open the top, and turned that little guy right on.  It was ready to go and led me directly to the set up menu.  It guided me right through each step, including getting it connected to my wireless router. Mama was ready for business.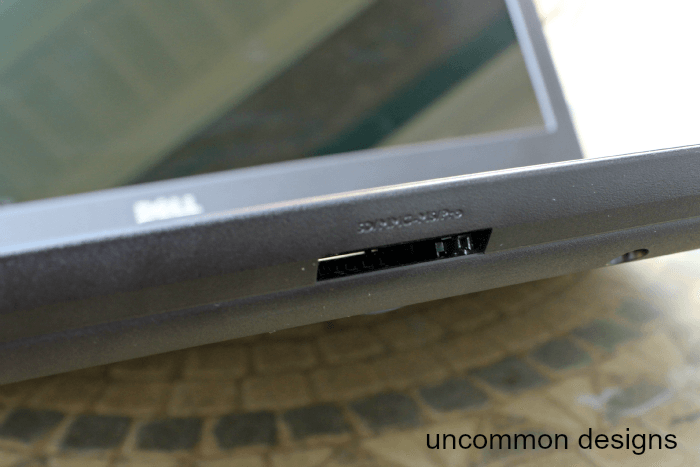 Since I can take hundreds of photos on one project alone.  It is a necessity for me to have  a card reader and I was thrilled to see that this was included.  Another score for the laptop!  I also love the fancy screen display and I am vowing right now to keep my pictures organized.  You heard it here folks… hold me to it.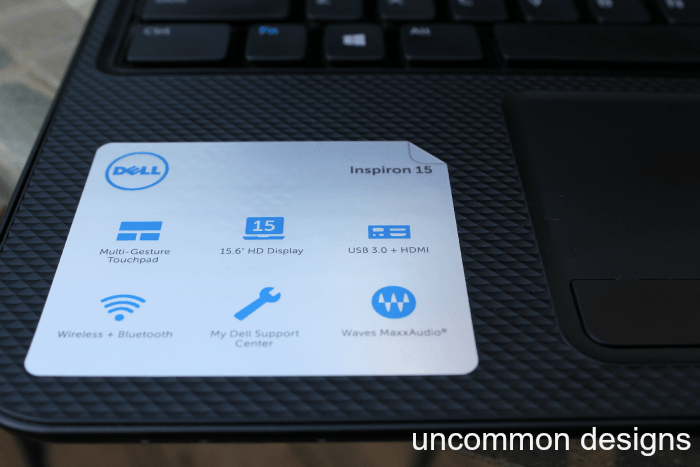 This machine came equipped with loads of goodies. It has a multi-gesture touchpad, a beautiful 15.6″ HD display, USB and HDMI  ports, and Bluetooth.  These are just a few of the included features, visit the product page on the Staples site for all of the specifics. Here is what I know…. it has lots of storage for all of my photos and documents, it is really fast, and I  love how the  edge of the actual laptop is curved.  No more wrinkled wrists!
I can't wait to break this guy in with all of the upcoming holiday projects we have planned for you!  If you are looking for a new laptop, the Dell i15RV-1382BLK laptop computer is such  a great value for the money.  Are you shopping for any new electronics right now?  Be sure to check out Staples!
The following two tabs change content below.
Hey y'all! I am Trish and the creative voice behind Uncommon Designs. I adore party planning, holiday celebrations, and all things crafty! I am so excited to share my creative adventures with you!
Latest posts by Trish Flake (see all)