This post is part of Floracraft's Make it Fun Team.  All opnions and craftiness are our own! 
Do you decorate your kitchen for Christmas?  It is one of my favorite rooms in the house to decorate and I love coming up with new ways to incorporate sweets into our decor!  Today I am going to share with you how to create these adorable Sprinkles Christmas Trees in a square mason jar or cracker jar. 
Gather some white sprinkles from the grocery or craft store, a clear jar and a Make It: Fun Foam cone.  You will also need something to use as a tree topper.  I cut a ball off of a floral pick and stuck it into the top. They come in all sorts of sizes, so you can pick the cone that will fit into your jar.  Make sure it is small enough to fit through the mouth of the jar.  You will also need  a hot glue gun and glue sticks.
Add a small section of hot glue and shake the jar of sprinkles over where the glue is.  I suggest doing this over a bowl to catch the excess.  Make sure you don't put the actual nose of the hot glue gun directly on the foam… it can melt!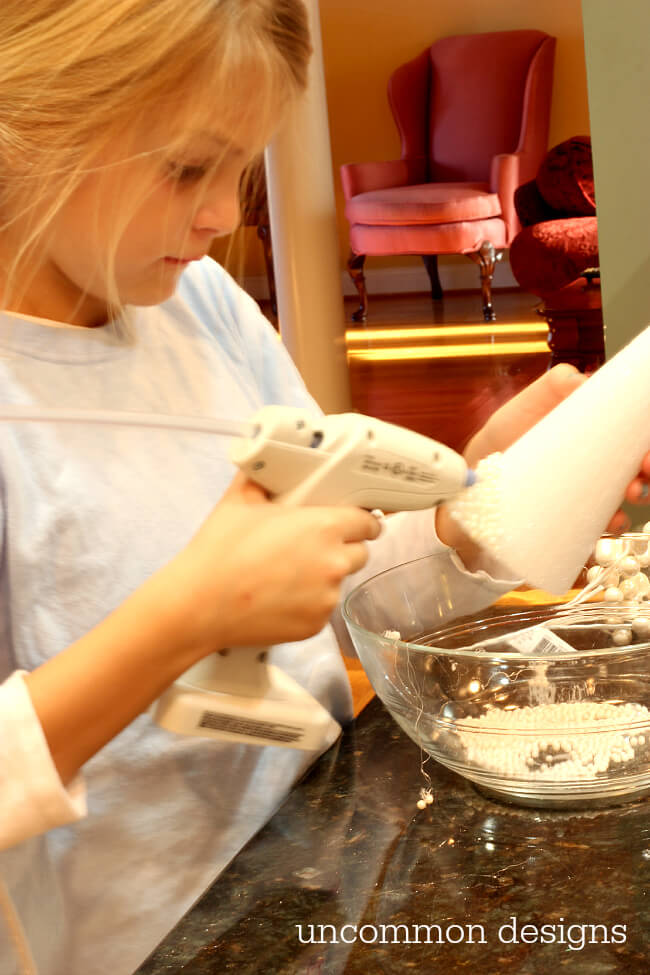 Repeat until you finish covering the entire side of the cone.  I left the bottom of the cone bare.  If you want,  you can spray with a coat of spray sealer so your tree will last year after year.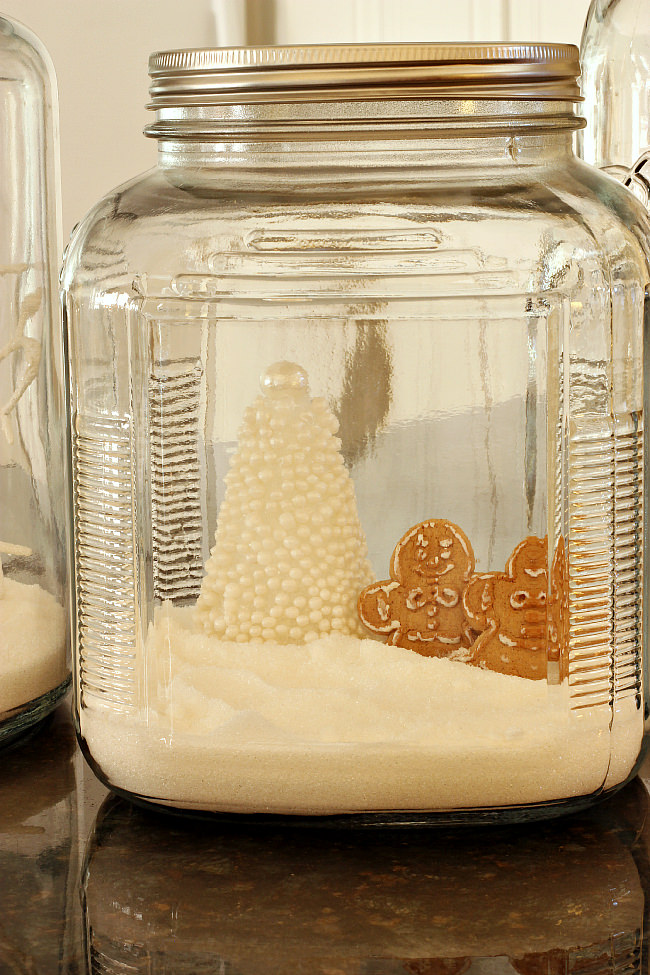 Now, you are ready to add your tree to the jar.  I filled it up with a couple of inches of sugar first and then sat the tree on top.  For a little bit of extra fun, I decided to have a few gingerbread guys in the mix.  They really added just the punch it needed! Now my daughter and I are obsessed with these trees and are making more for our kitchen table!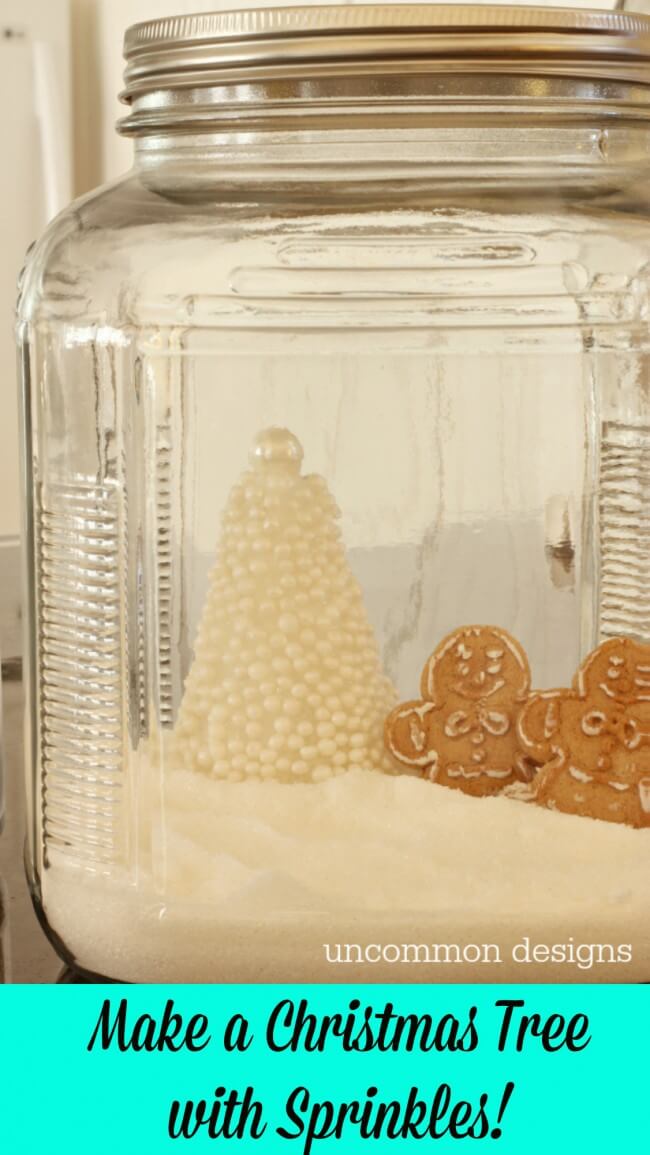 You guys may also love these fun foam cone Christmas tree projects…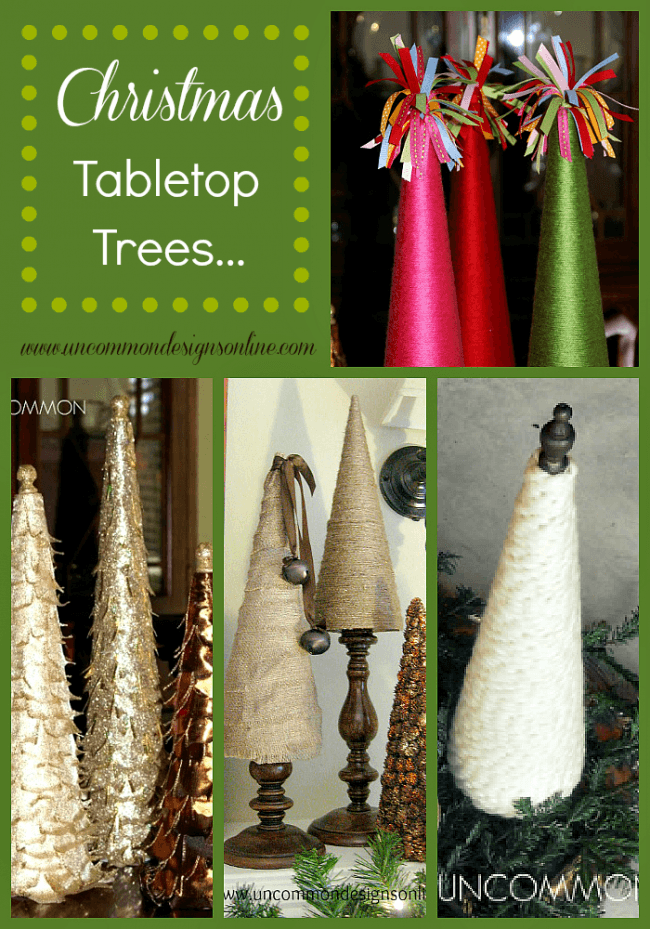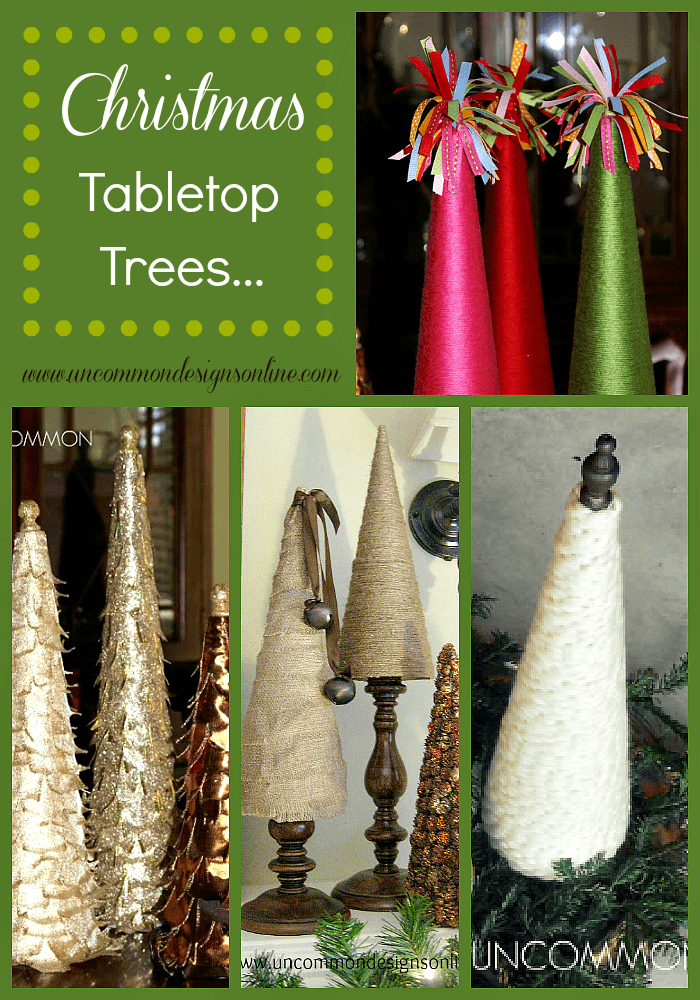 The following two tabs change content below.
Hey y'all! I am Trish and the creative voice behind Uncommon Designs. I adore party planning, holiday celebrations, and all things crafty! I am so excited to share my creative adventures with you!
Latest posts by Trish Flake (see all)