Hey Y'all! Welcome to Uncommon Designs. We are thrilled to be part of the Craft Lightning series this month. We are sharing a gorgeous craft that you can do lightning fast!
 There is something magical about this time of the year. Bonnie and I are always up to something creative, and adore the holidays.  You can usually find us covered in glitter as you'll see by our Glass Glitter Snowflakes…
Have you ever used glass glitter?  It is commonly associated with vintage items, but most people don't know where to get it or what it can do.  Let me tell you… it can transform anything it touches into a dazzling display!  I picked up a few of these large snowflakes at the Dollar Tree and knew that I wanted to glitter them with my silver glass glitter.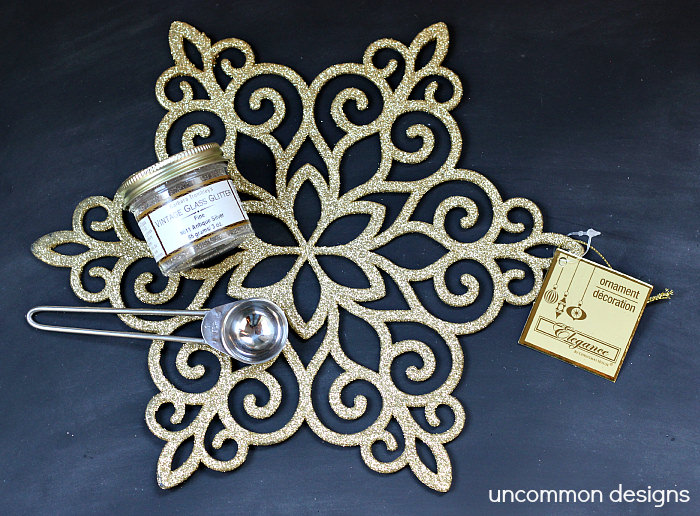 The snowflakes were already a pretty shade of gold, but I wanted something that would fit seamlessly into my decorating color scheme.  To make the snowflakes, I needed glass glitter (I used Barbara Trombley's Glitter), glue, a spoon, and the snowflakes.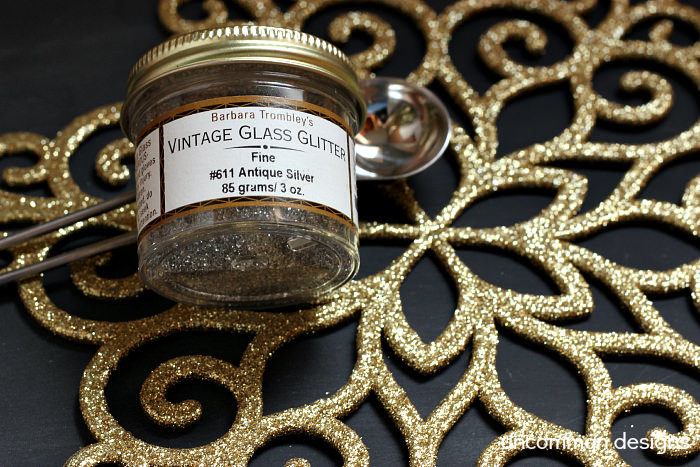 To adhere the glitter, simply brush a coat of glue atop the snowflake and let it dry.  I use a spoon to gently tap the glitter where I want it to cover.  This is a great habit to get into as you use so much less glitter than shaking.  That is it… you are done!
I love how it turned out… so gorgeous and the light just dances off of it!  You can use these snowflakes on your tree, in a garland, or just part of a holiday vingnette.  The possibilities are endless!
____________________________________
Need a few more quick, holiday crafts?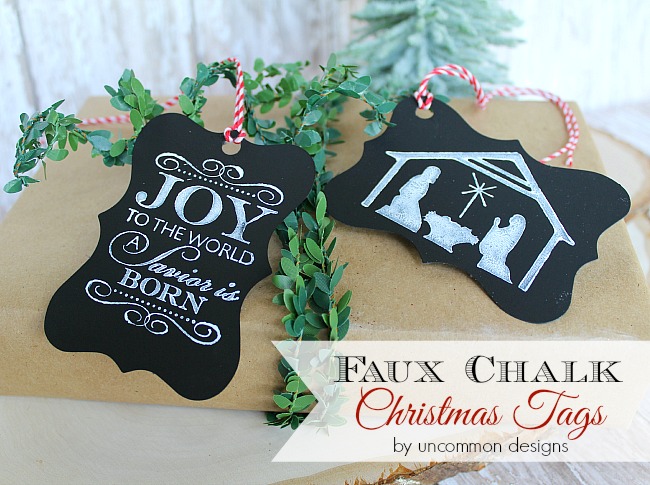 These Faux Chalk Christmas Tags are a simple, but elegant addition to gift wrapping. They require minimal supplies too!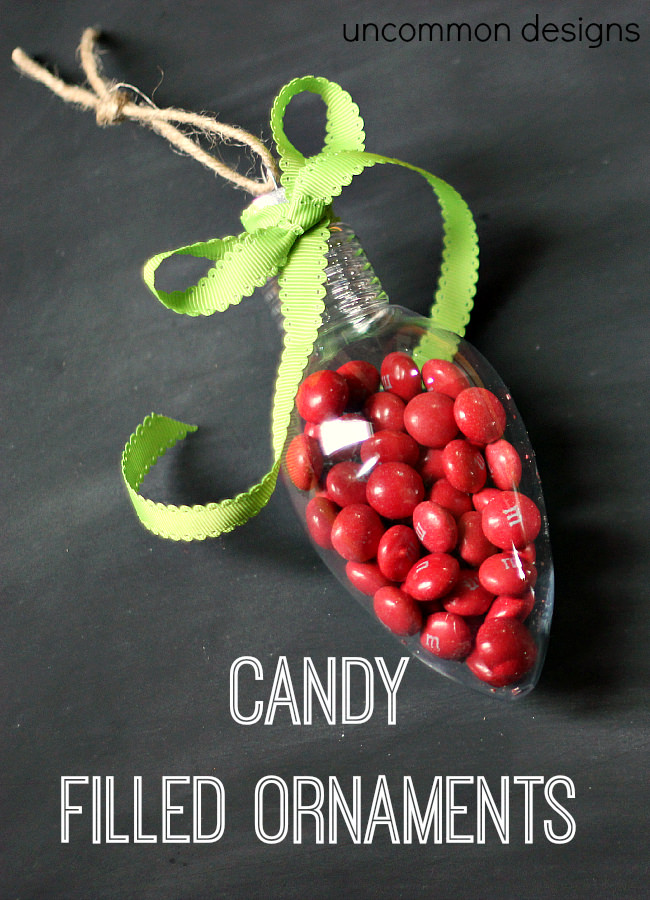 Or how about these sweet Candy Filled Ornaments that are the perfect treat for those special friends in your life! We love making home made ornaments to add  to our Christmas trees each year.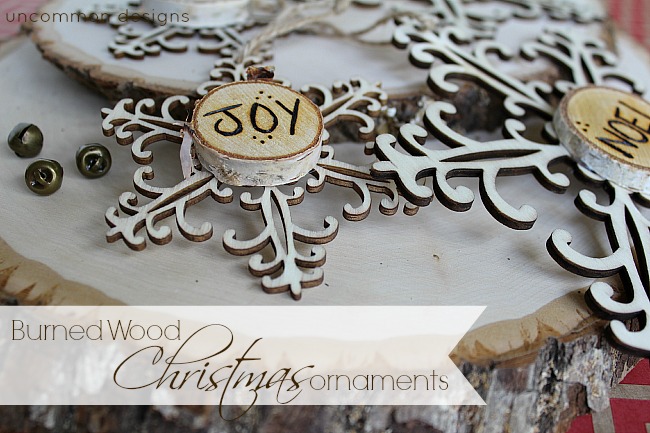 Yes, we love snowflakes a lot. These natural, rustic Burned Wood Snowflakes are stunning and much easier to make than you might think. Go check them out!
So what will you create this holiday season? We hope that you have enjoyed this quick and simple, Craft Lightning project idea!
The following two tabs change content below.
Hey y'all! I am Trish and the creative voice behind Uncommon Designs. I adore party planning, holiday celebrations, and all things crafty! I am so excited to share my creative adventures with you!
Latest posts by Trish Flake (see all)