Hi everyone! I hope your holiday preparations are going well. It has been crazy at the Just Us Four house since my oven has been broken for the last few weeks. Let's talk about something great though…like these peanut butter nutella pancakes. They would make the absolute perfect Christmas morning breakfast.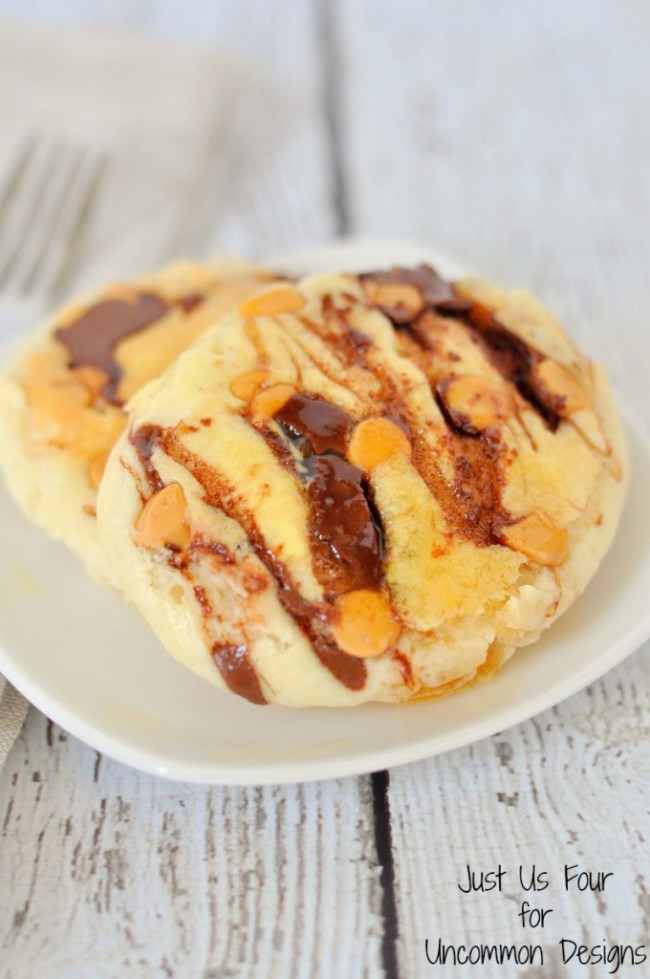 We love Nutella in our house so we end up putting on or in just about anything. My husband loves peanut butter too so he requested that we mix the two. Everyone proclaimed them a total winner.
What You'll Need:
1 cup pancake mix
1/4 cup Nutella
3/4 cup water
peanut butter chips
Let's Make It:
1) Combine pancake mix and water. Stir well until fully combined. Swirl in Nutella.
2) Heat a nonstick pan over medium heat. Pour 1/4 cup batter onto hot pan. Top with peanut butter chips. Cook for 1-2 minutes or until sides begin to firm and the pancakes are easy to flip. Turn over and cook for an additional 1-2 minutes. Serve immediately.
I get requests for these pancakes just about every weekend. They are a huge favorite in our house.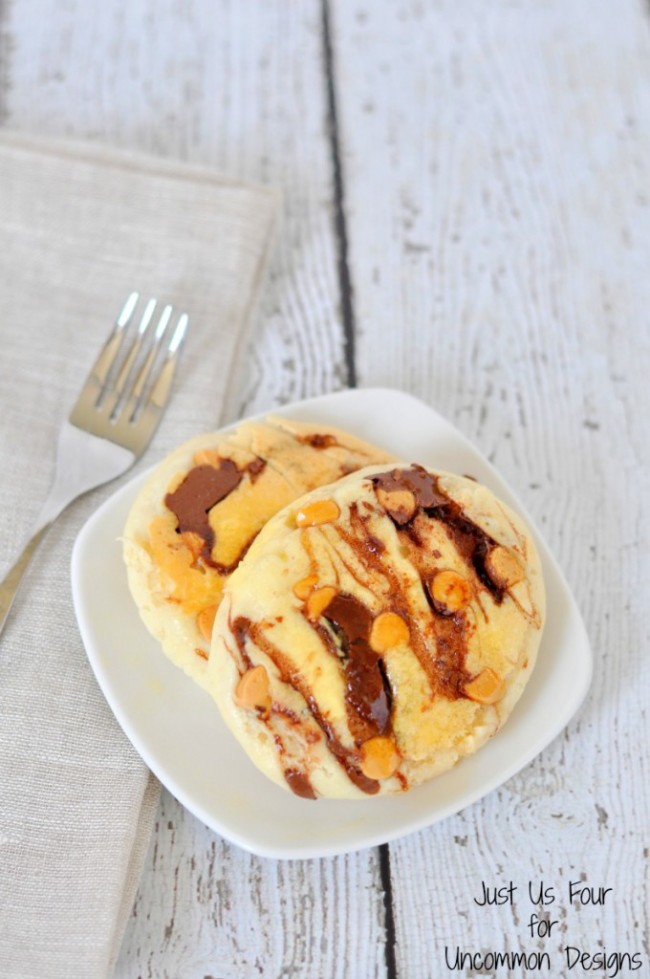 I hope you will come visit me at Just Us Four to check out even more of our family favorites! Merry Christmas!
For even more delicious Christmas morning or breakfast anytime recipes, we think you will love these yummy creations…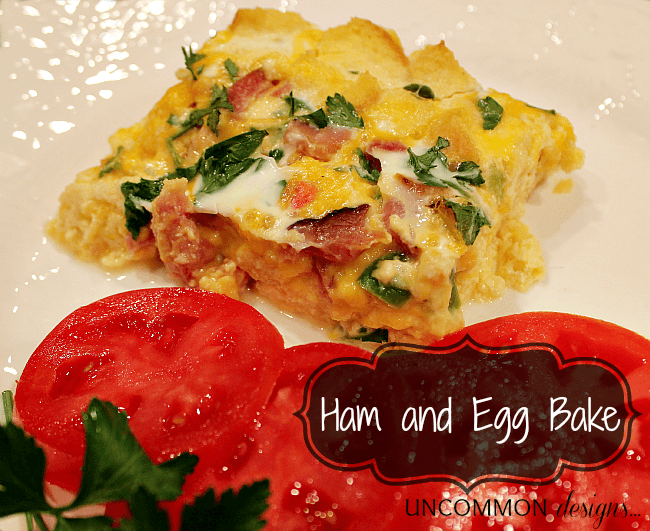 Ham and Egg Bake… not just for breakfast!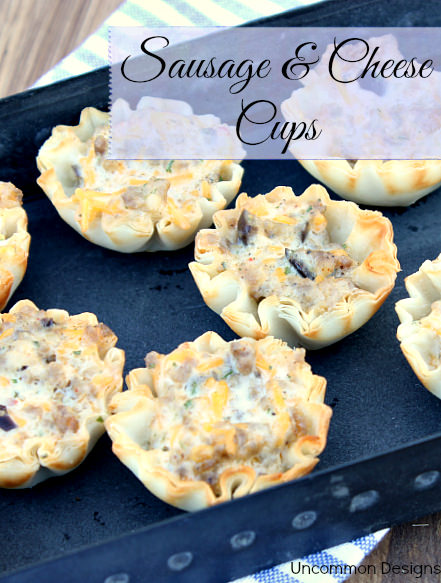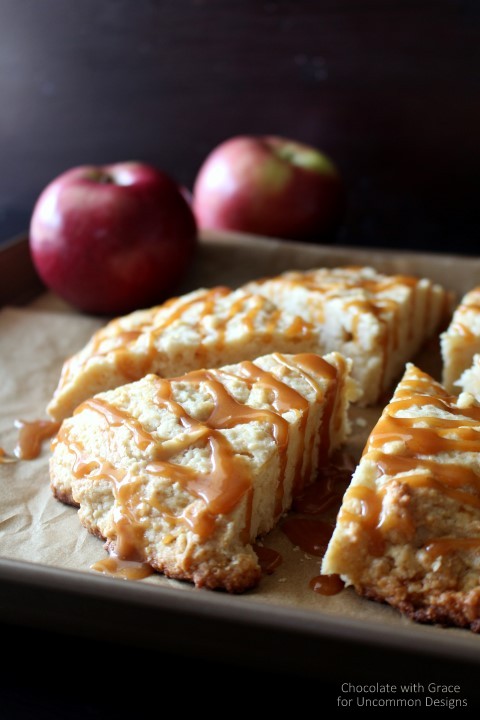 Looking ahead to New Year's Eve? We have always enjoyed spending this very special  holiday with our friends and family.  Be sure to check out all of our fun New Year's Eve activities and crafts.  Fun for the entire family! We will also be sharing another fun printable after the Christmas holidays, so stay tuned!  We look forward to sharing all of our creative ideas after the holidays!
The following two tabs change content below.
Hey y'all! I am Trish and the creative voice behind Uncommon Designs. I adore party planning, holiday celebrations, and all things crafty! I am so excited to share my creative adventures with you!
Latest posts by Trish Flake (see all)