This post was written on behalf of DecoArt, Inc.  All opinions and craftiness are our own!
Do you have any handed down furniture that you don't want to get rid of, but you know something has to be done?  That was when I decided that painting a leather chair needed to happen… in a metallic silver!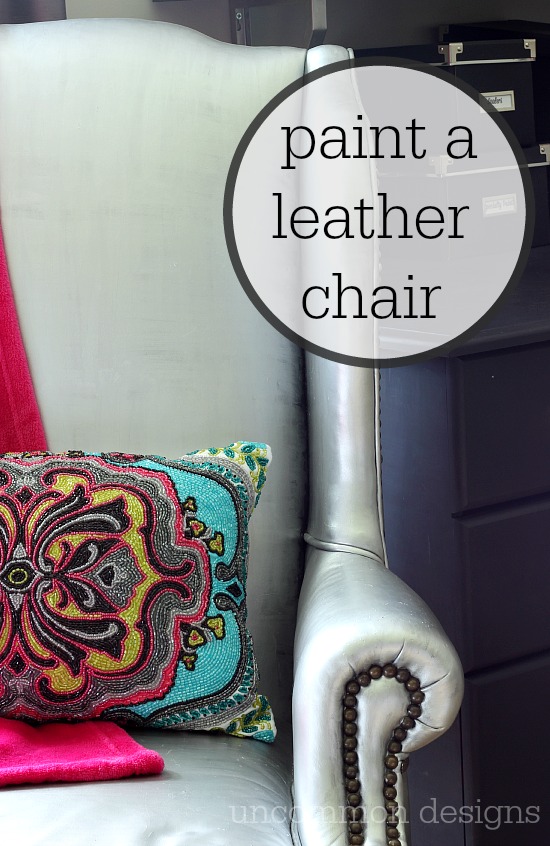 Over the years, my husband and I have been handed down a good bit of furniture.  We are so grateful, but sometimes action needs to be taken to make something a little different to fit in with the decor of our home.  Take for example, this lovely navy wingback chair…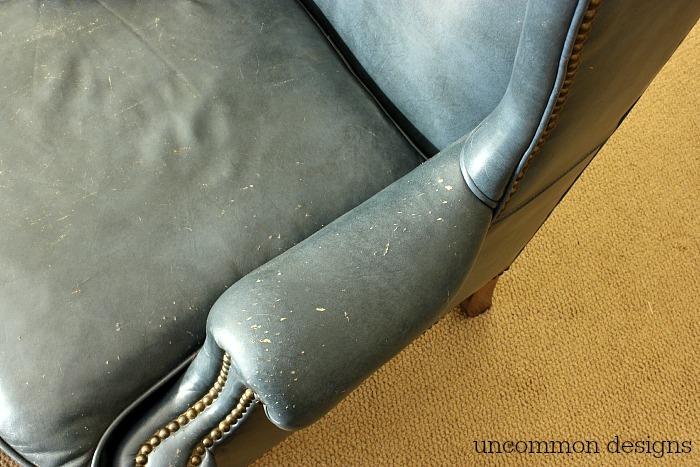 Dear goodness… my childhood cats apparently loved this chair.  I thought long and hard about donating it, but then I thought that it would look super cool painted silver.  So… I got out a bottle of DecoArt's Dazzling Metallic Silver and painted  a little in a hidden place.  It worked great… so now I had to paint the whole thing!
I used some fine sandpaper and gently worked on the areas that the kitties really did a number on and wiped everthing down will with a rag.  Once it was dry, I painted on 3 coats of the acrylic craft paint.  I was so surprised, but  the chair is still soft and after a few days of drying, it isn't sticky at all. It also totally minimized the scratches and you wouldn't even know unless I told you about them.
The one thing I would mention is to be careful and intentional with your brush strokes.  You need to go slow and paint in the same direction for each section of the chair.  I can't make any promises on how this will do for you, but it has worked like  a charm for us and she sure is pretty in my craft room!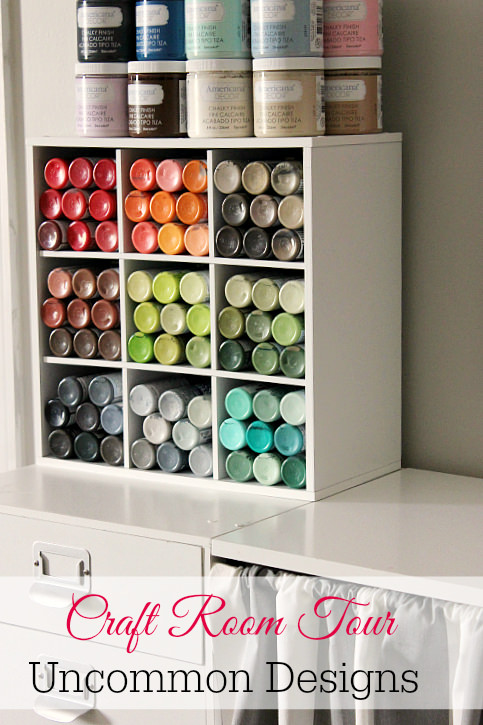 For more pictures and projects from my craft room, I'd love for you to take a look at my Craft Room Tour!
The following two tabs change content below.
Hey y'all! I am Trish and the creative voice behind Uncommon Designs. I adore party planning, holiday celebrations, and all things crafty! I am so excited to share my creative adventures with you!
Latest posts by Trish Flake (see all)