Do you have a weakness for a certain type of home decor item? Is it a basket you can not pass up, even though you have like 3 dozen? Are you totally into anything to organize that is vintage inspired?
For me, it is trays. Yep, I love them. They offer so many different uses and come in all types of designs, sizes, and materials. I have them in our family room, kitchen, bathroom, office….almost everywhere. So, when I saw this beautiful and large tray, my knees buckled just a bit…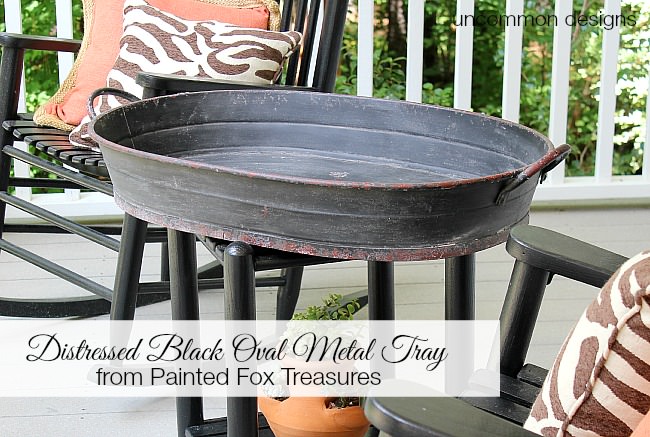 She is a beauty! I really love the shape, depth, size, and finish of this fabulous piece from Painted Fox Treasures. I was given the opportunity to review this tray, and I am a little bit in love. Painted Fox Treasures offers such unique items for your home in a farmhouse, vintage vibe.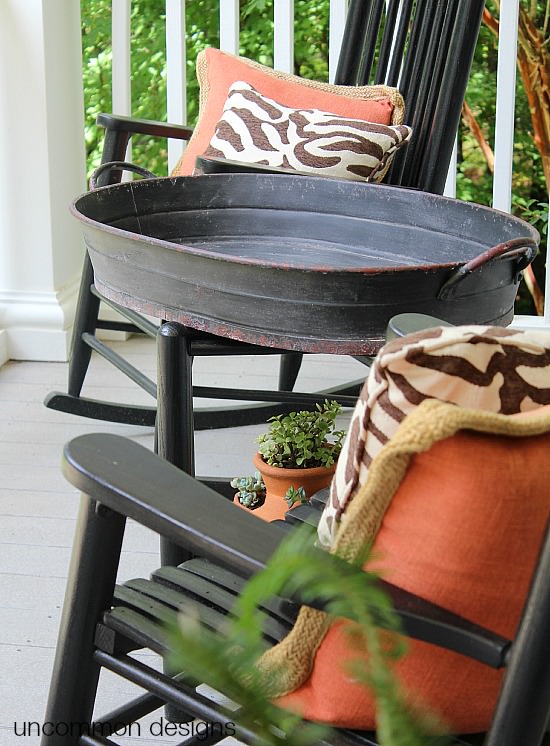 My mind was going a mile a minute as to what all I could use this great piece for. It is large enough to hold a picnic for 2, or even all the supplies for an evening of backyard s'mores. Seriously, my cat thought I had found her a new bed…not! The handles are the perfect size to carry this large tray. The finish is beautiful…
So what was the first thing my family used this piece for? Why an Ice Cream Sundae Bar, of course! Everything all in one place, surrounded by ice….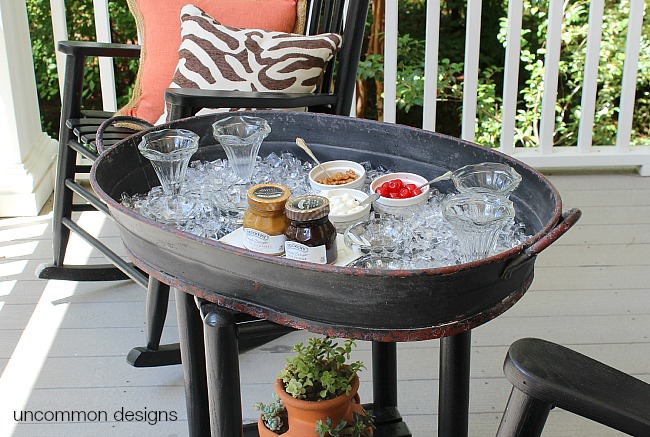 What a fun surprise for my kids. It is hot here, and this was a great afternoon snack idea. They headed out to the front porch, and added the ice cream and toppings for a perfect little summer treat. This tray is large enough to be a table top for a side table. I placed it on top of my wooden side table on my front porch. Perfect fit!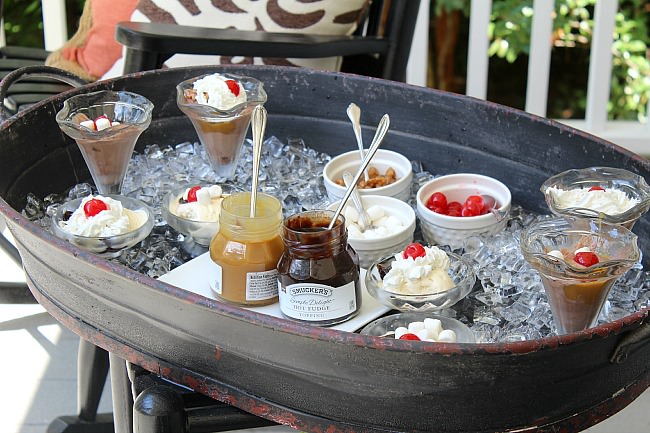 The hardest part of all this? Deciding whether they wanted chocolate or vanilla. Or maybe it was, should they add chocolate sauce or caramel sauce.  I love the depth of this tray. It held enough ice around the ice cream fixings to keep them cold, even in the heat of the summer here. Kids won't admit it, but they liked having it all in one place like a little "station", they have already asked when we are going to do this again.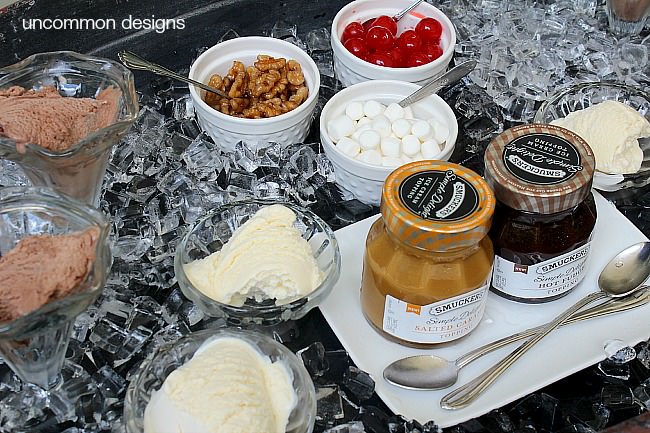 Oh, the possibilities. I just am thrilled with this tray and over at Painted Fox Treasures you will find so many great items, perfect for your home.
Some of my other favorites are…
You never know what you will find and the choices are just amazing. So, to help ya out we are having a little giveaway. Painted Fox Treasures is graciously offering one reader a $50 store credit.
So tell me, what would you choose if you won?
Good Luck and Enjoy Shopping!
The following two tabs change content below.
Hey y'all! I am Trish and the creative voice behind Uncommon Designs. I adore party planning, holiday celebrations, and all things crafty! I am so excited to share my creative adventures with you!
Latest posts by Trish Flake (see all)