The post, Neon Polka Dot Skirt,  was written by Uncommon Designs for DecoArt, Inc.  All of the photographs and opinions (and kids) are our own.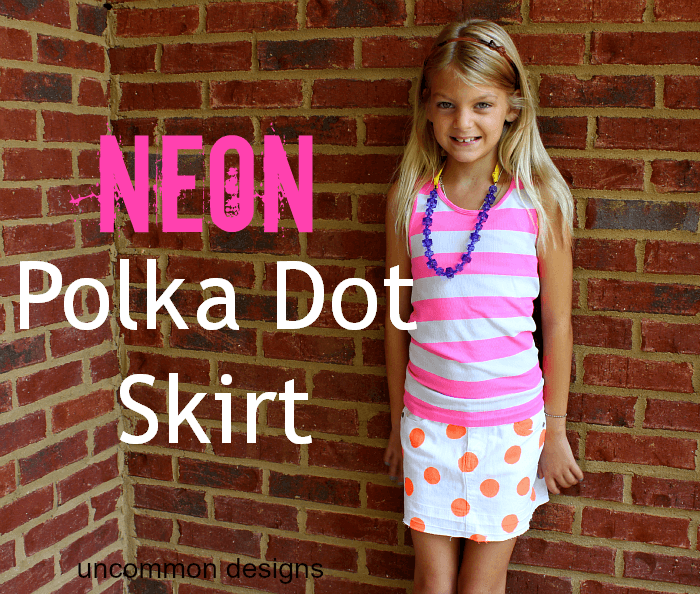 Did you know that Bonnie and I are a part of the blogging team for DecoArt?  We are having a blast crafting with their paints and are super excited to share our first official project with you guys!!
Last week, Bonnie shared being a child of the seventies with her faux rattan beverage coozies.  This week I bring you the 80's!! What do you think of the current trends that are resurrecting some of the old 80's style clothes?  While I am not a fan of slouchy shirts and stirrup pants, I do love neon… especially for my kids.  Lucky for me, they do, too!  Today I am sharing how I made this crazy simple neon polka dotted skirt for my nine year old!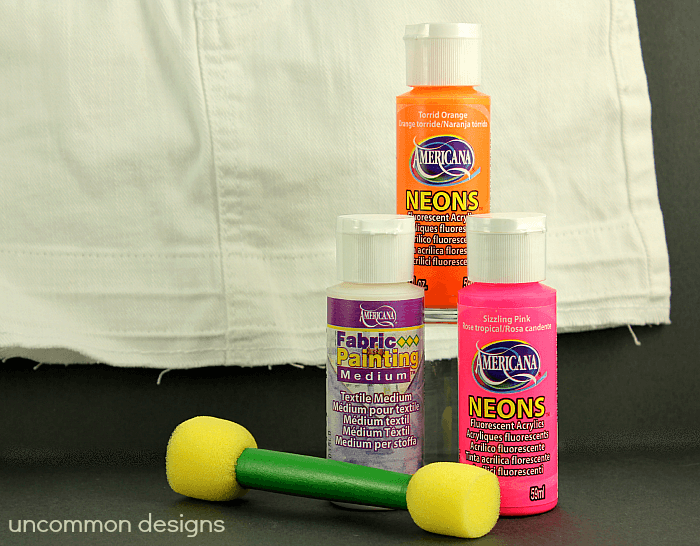 DecoArt is the maker of the Americana line of acrylic craft paint and they have a great selection of neon and flourescent paints.  I knew I wanted to use neon, but I needed it to stand  up to washing.  Never fear… their fabric painting medium is awesome… "like totally"!  With the medium, you can use any acrylic paint color that you have and mix them together to create a permanent and washable paint for fabrics.
 Let's learn how to make that awesome skirt…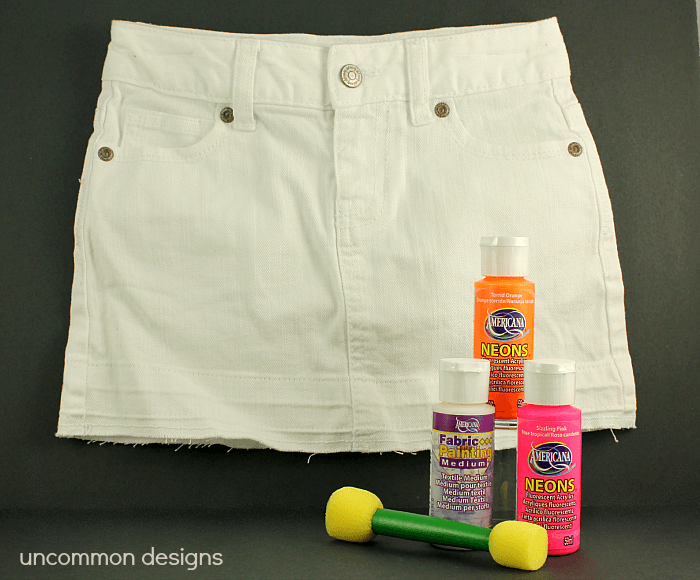 Supplies needed:
Step One.  To prepare your paint, you will mix one part fabric painting medium to two parts acrylic paint.  When I was mixing my paints, I did add a drop of the hot pink to the orange paint to vary the hue just a little.  Saturate the entire surface of the pouncer and just dab on to make the polka dots.  Don't worry if it looks like it has bubbles, it will dry perfectly.  I did make sure to re-apply the paint after each polka dot.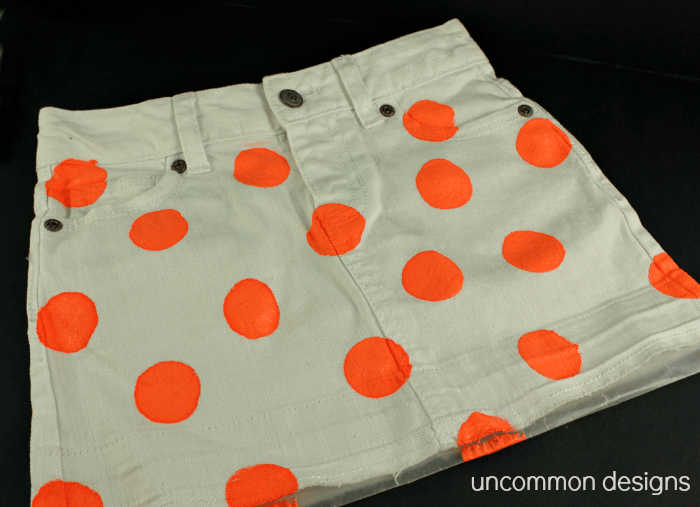 Step Two.  It took me all of two minutes to paint the dots on the skirt, but the drying time does take a little longer.  You want it to air dry for 24-48 hours and iron the skirt to heat set the paint.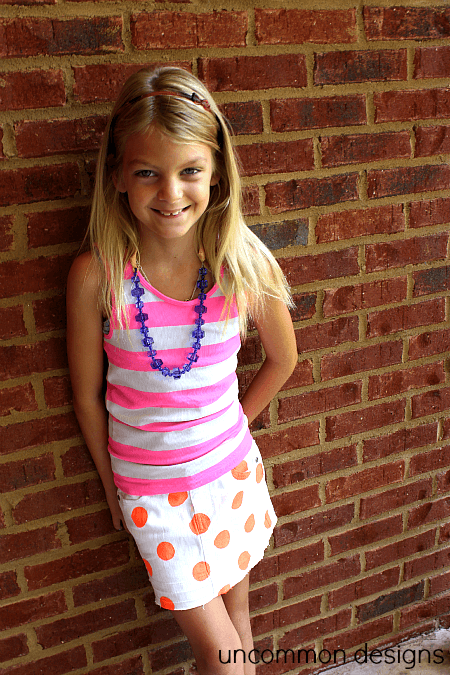 Step Three.  Now, put it on your little one and have a fantastic 80's glam photo session.  I told her to channel her inner Janey from Girls Just Wanna Have Fun.  She rocked it!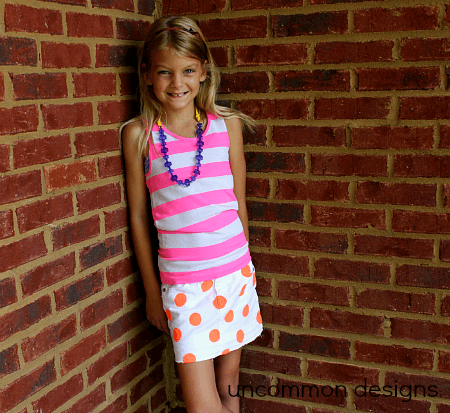 Hope you have a rad day!
*Trish
The following two tabs change content below.
Hey y'all! I am Trish and the creative voice behind Uncommon Designs. I adore party planning, holiday celebrations, and all things crafty! I am so excited to share my creative adventures with you!
Latest posts by Trish Flake (see all)