This is a sponsored post written by me on behalf of Tazo® Tea. All opinions are 100% mine.
Spending time with my girls is one of my greatest passions. As they get older, I need no excuse to find time for a little fun.  Today we had a tea party with Tazo® Tea.  It was a blast and they we were our typical goofball selves.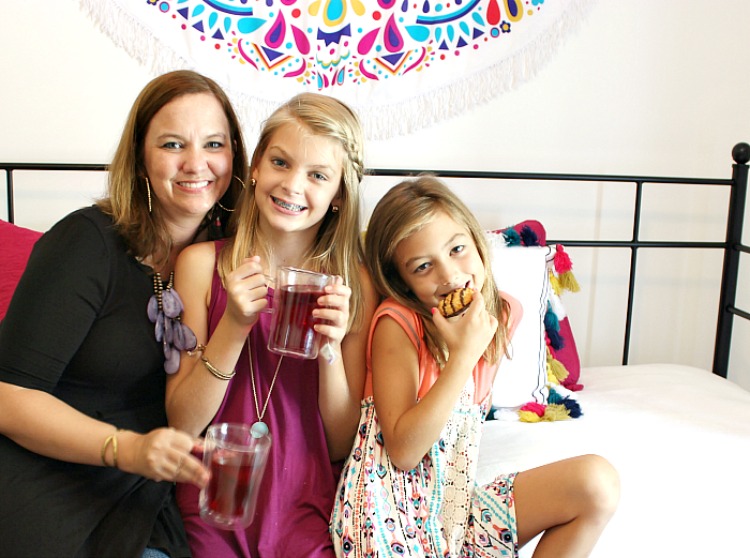 Here is the most serious pose we could manage. Everything else was giggles and silly faces, just the way I love them most… being themselves and enjoying every one of life's moments.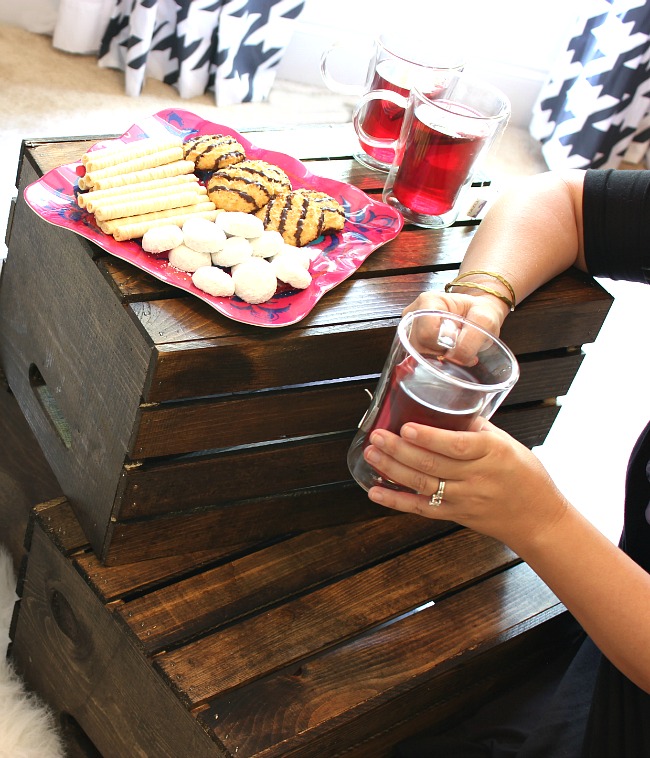 I set up a plate of cookies and brewed us all a cup of Tazo's Passion™ blend and the party was in full swing in seconds. The tea was delicious and bright, just what we needed.
If you haven't tried the new featured blends by Tazo Tea, they have some amazing new blends, made with some of the highest quality tea leaves.  They are packed with flavor and perfect for any time of day!  Here are a few for you to try out:
Zen™ – a harmonious blend of green tea with lemongrass & spearmint
Awake™ English Breakfast – a breakfast-style black tea of malty boldness & bright flavor, invigorating any time of day
Passion® – An exuberant herbal infusion of hibiscus, orange peel, rose hips & passion fruit flavors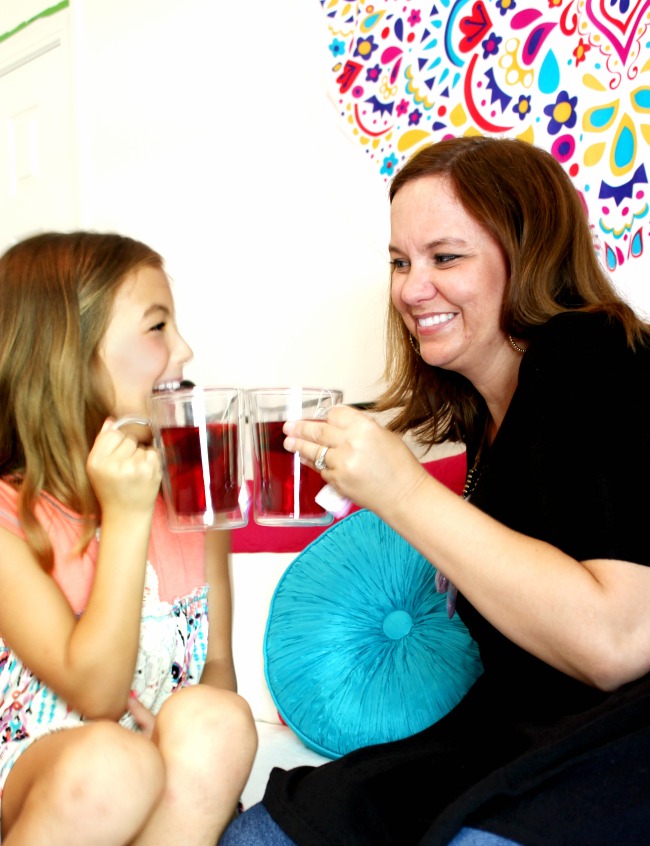 La La and I gave a little cheers and she was her normal ball of giggles.  She decided that she wasn't going to be fancy and put her pinky finger out.  She is well behaved, but given the chance, she will do things her own way.  I love that about her!
And my beautiful Ann.  I think I blinked last week and she became a young lady… for the most part.  She is in the seventh grade and living it up to its full potential. She is my social butterfly and she loved the citrus hint of the tea.
La La and I played a little bit with some of her favorite tiny toys. I still don't quite understand them, but she adores them. She's just like my mom.  She can have a hundred bits and bobs of something and know exactly what they are and where she got them.  Cracks me up!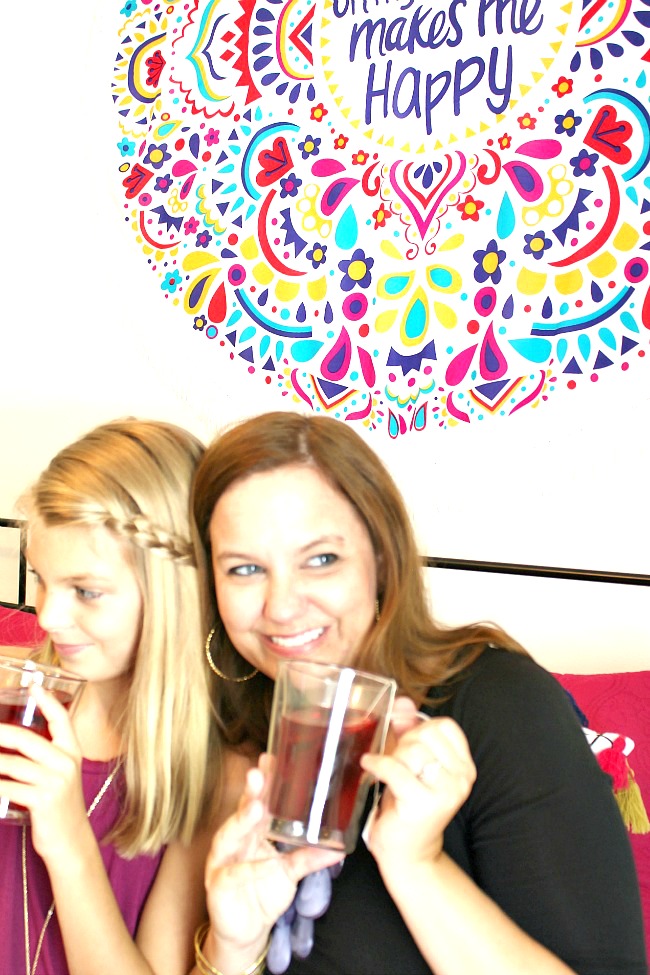 I'm so happy that I can spend time with them like I do. I wouldn't trade my flexible work schedule for the world. A tea party in the middle of an afternoon with the girls taking turns as photographer.  We laughed and laughed and I continue to be amazed that they want to hang out with their goofball mama.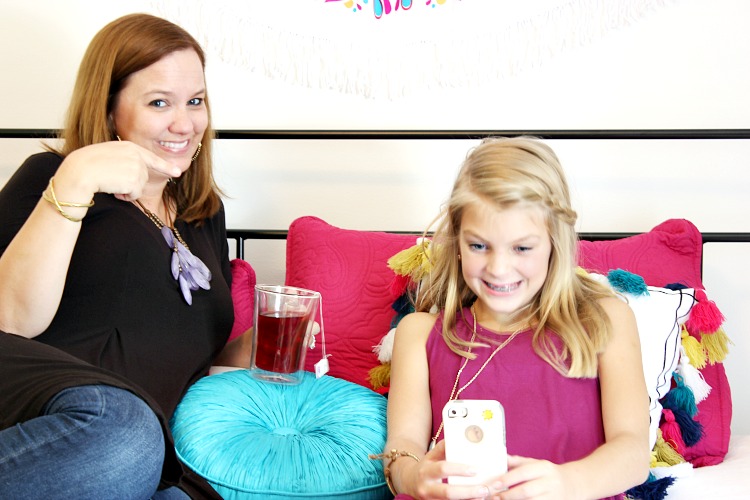 This one loves that phone and social media. We keep a close eye on what she is doing and we also have tons of fun together.  I have felt closer to her than ever lately and I'm grateful for that… so insanely grateful.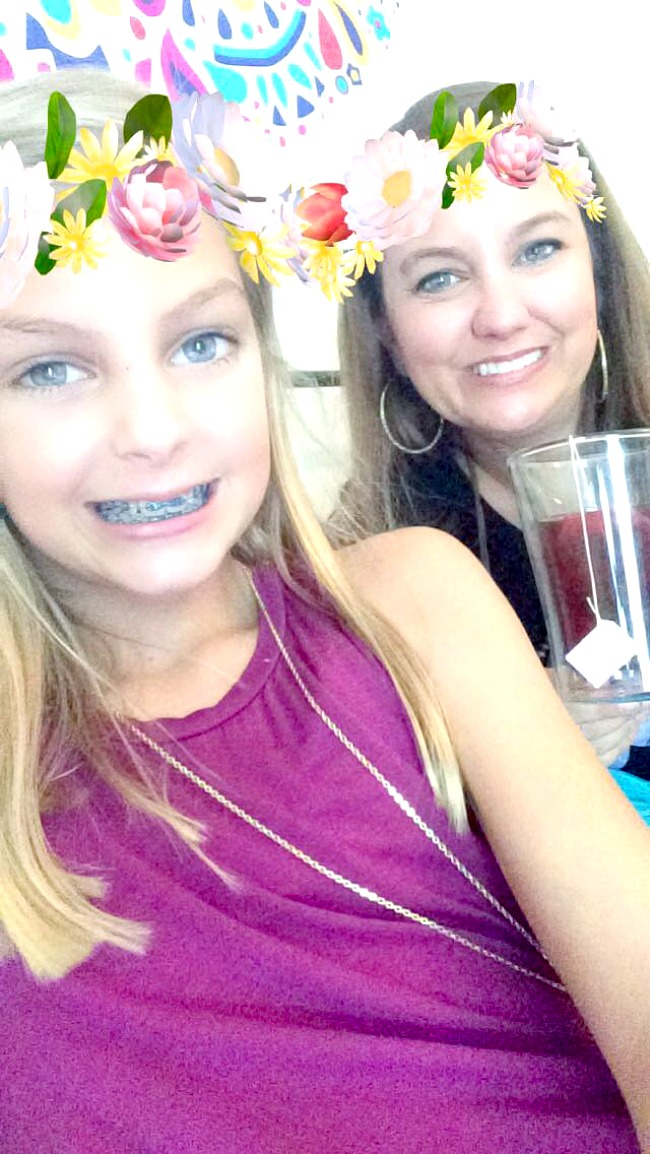 Speaking of that phone… who doesn't love a good filter? These girls are amazing. When I look at them, I know I'm at least giving the world a little goodness. They are kind and funny and I love them like crazy.  The amount of joy they bring me is endless. I hope they never get too old for tea parties or giggles with mama.
The following two tabs change content below.
Hey y'all! I am Trish and the creative voice behind Uncommon Designs. I adore party planning, holiday celebrations, and all things crafty! I am so excited to share my creative adventures with you!
Latest posts by Trish Flake (see all)