Today I have a very special guest poster… my ten-year old daugter, Ann.  She is sharing her DIY American Girl Doll Halloween Costume!  The apple doesn't fall far from the tree and we are always up to something creative in our house. Take it away Ann!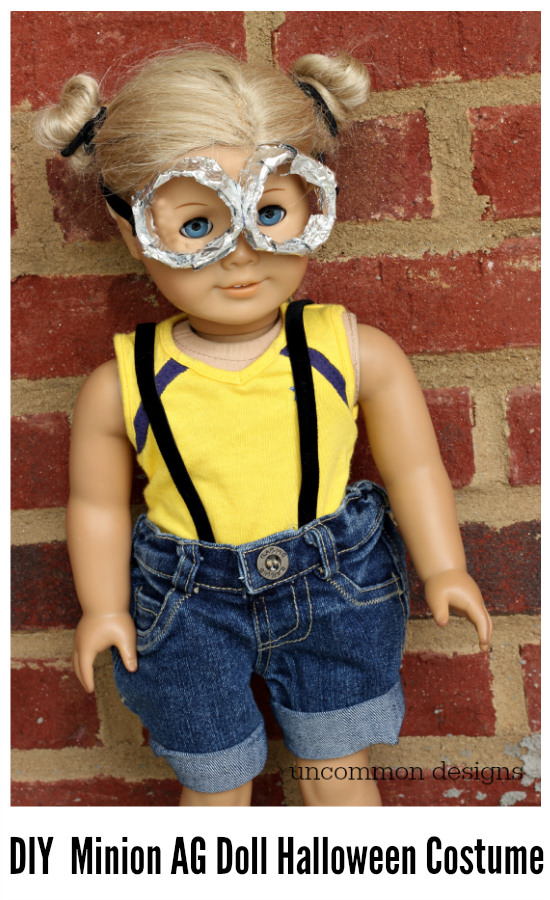 Hi! My name is Ann. I love to make crafts just like my mom, Trish. I also love to make crafts for my american girl doll. My sister and I are always creating something fun for our dolls to do or wear. I made this costume out of a pair of jeans and a yellow shirt from your doll closet, a used toilet paper roll and some aluminum foil.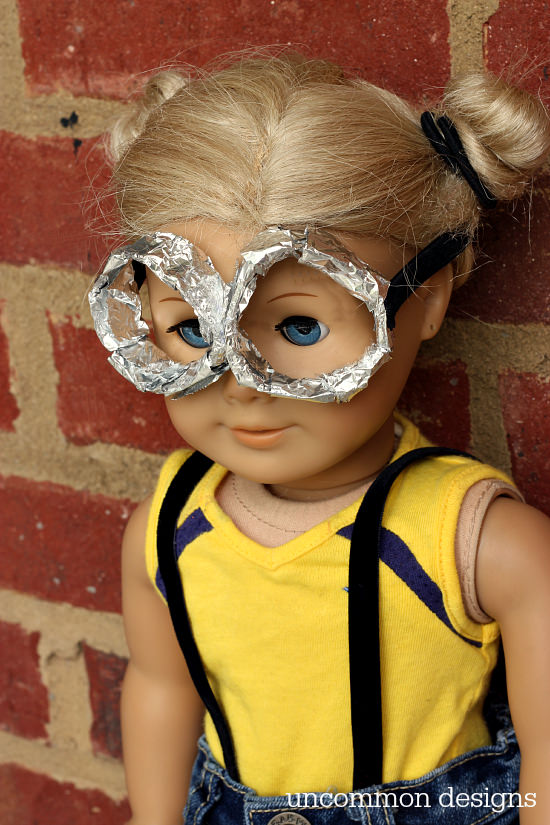 First, you put on the doll jeans and yellow shirt. Then, you cut two peices of black ribbon long enough to tuck it in all the way around. You can safety pin the ribbon to the jeans.
Now, we will make the goggles. I used one cardboard toilet paper roll. I cut the toilet paper roll on both sides to make the rims of the goggles. Now you will wrap the goggles with aluminum foil. Use a hot glue gun to glue the rims together. Finally, you measure your dolls head with the same ribbon you used for the suspenders. Once you have measured your dolls head you hot glue the ribbon to te rims. Please be careful and have an adult help you with using the hot glue gun.  Safety first when crafting!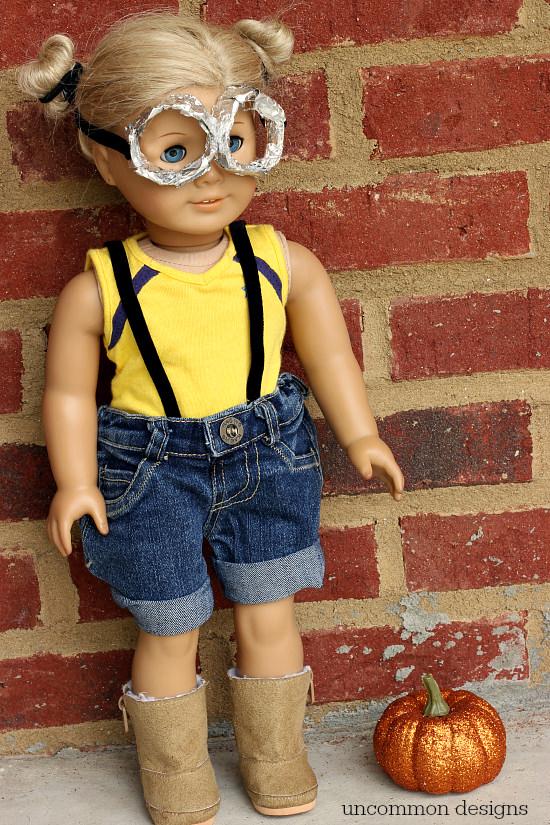 To finish your costume, add some cute boots and two buns.  This costume was really fun and easy to make! Thanks so much for having me on today Mom and Aunt Bonnie!
Be sure to check out my sister, Lauren's doll house kitchen tour video…
You may also like these fun American Girl Doll Crafts: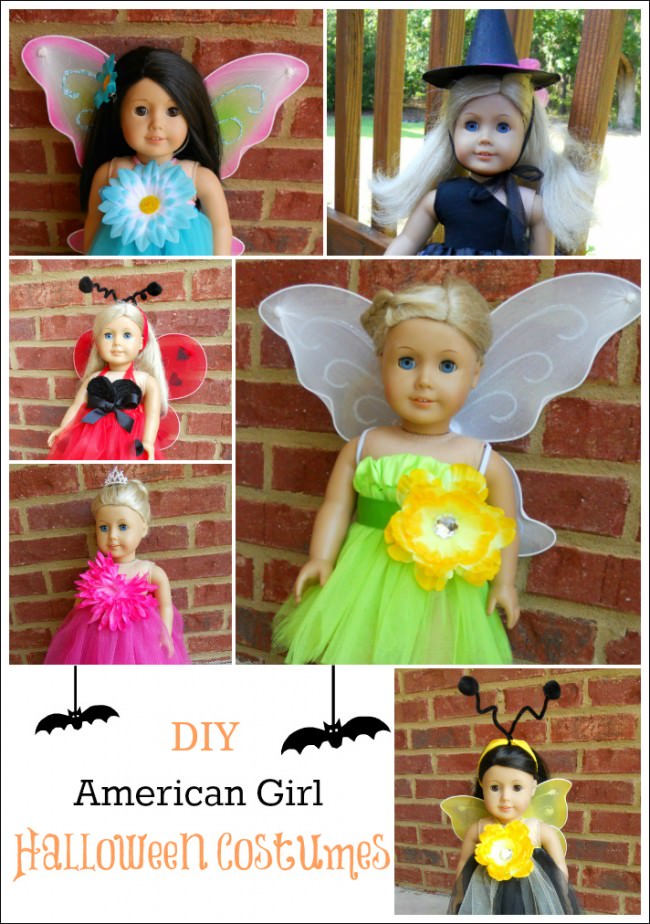 DIY American Girl Halloween Costumes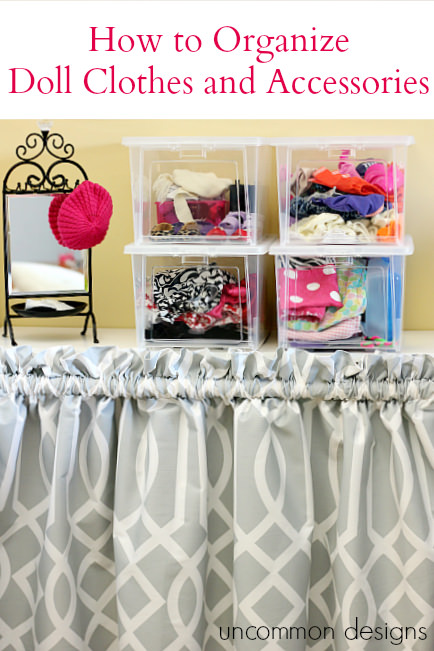 How to Organize Doll Clothes and Accessories
The following two tabs change content below.
Hey y'all! I am Trish and the creative voice behind Uncommon Designs. I adore party planning, holiday celebrations, and all things crafty! I am so excited to share my creative adventures with you!
Latest posts by Trish Flake (see all)