Okay… I have waited long enough to begin sharing anything Halloween related on the blog.  I have now officially given in and you will be seeing loads of fun tutorials coming your way!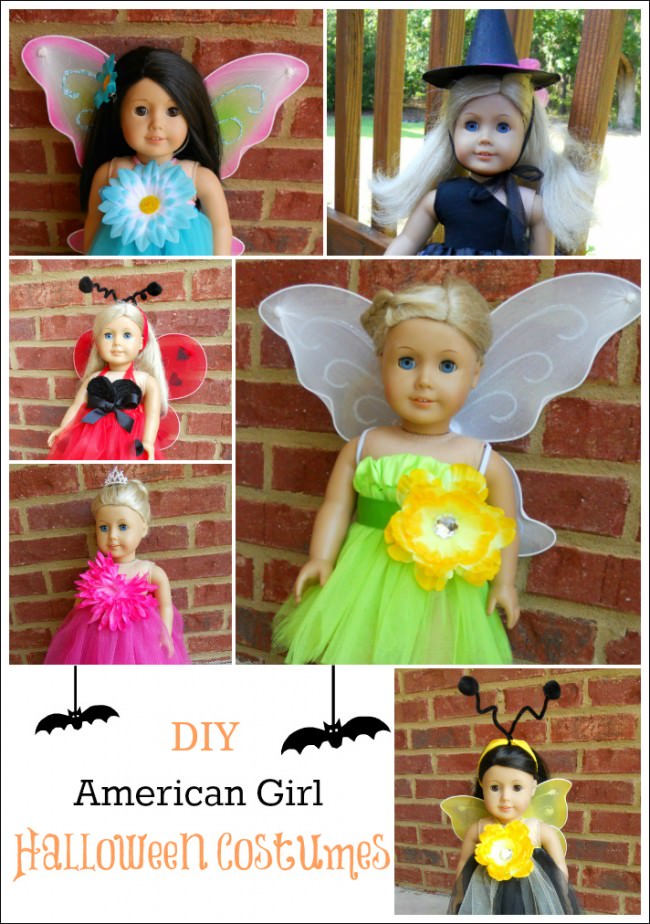 Do you make your kid's Halloween costumes?  If so, you are going to love the contest that I am going to share with you at the end of the post.
I wish that I could make both of my girls their Halloween costumes each year.  Sometimes they allow me, but some years they are all about whatever they have seen at the store.  I try to swallow my pride and act excited, but it is tough.  When handmade isn't cool with them, I have to get my costume fix somewhere…. enter the American Girl Halloween costumes!
Here are a parade of Halloween costumes for American Girl dolls…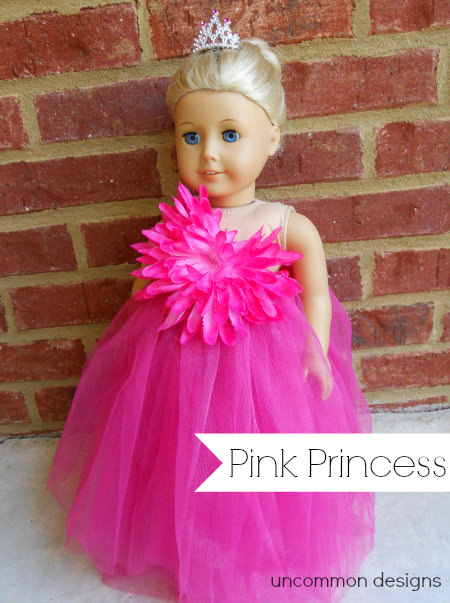 Both of my girls still love hot pink and will gladly wear a crown if necessary, so I thought it was fitting to make a pretty pink princess costume.  I took a hot pink tu tu and hemmed it so the opening would fit Madison (the doll) and added a pretty flower and tulle sash.  Let's not forget that ever important crown!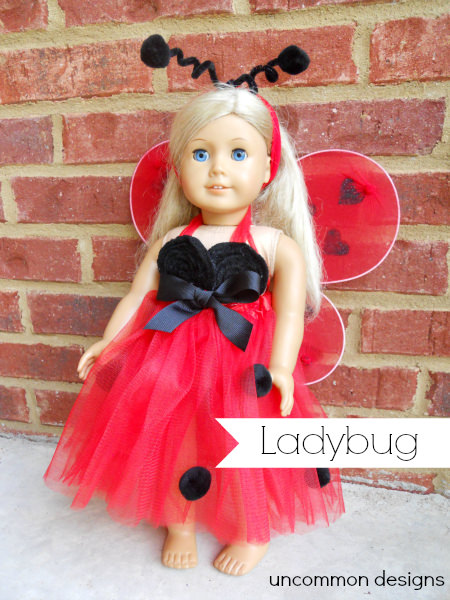 This one was my favorite… the ladybug costume.  I took a red tu tu and added some fun pom poms and a bodice made with rosettes.  I also used a  nylon headband and made some fun antennae with pipe cleaners and pom poms.  The costume was topped off with some doll-size wings that I purchased online.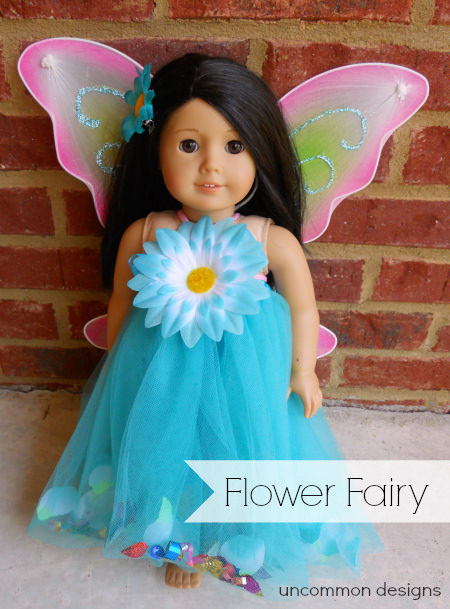 The flower fairy costume is so much fun.  The blue tu tu came with fun confetti and petals inside, but I added the flower in the front.  It was funished off with wings and a flower hair clip.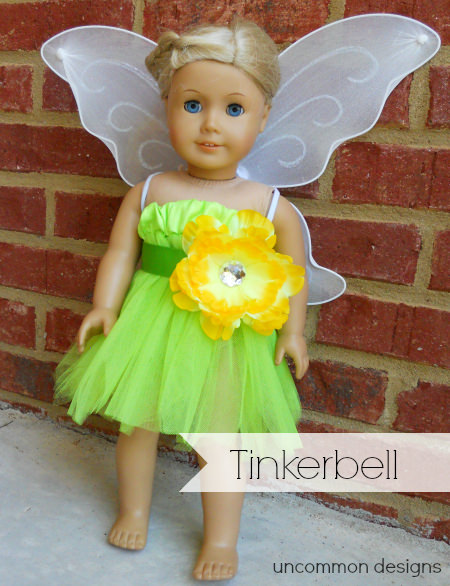 Tinkerbell has been a favorite for some time in this house, so we had to include her.  This time, we took a lime green tu tu and tied a sash with a flower around her waist.  Add some wings and we have our Tink!
 Alyssa is little La La's doll and this was so her.  When she was three years old, she was a bee for Halloween.  She lived in that costume for at least four months after Halloween.  She would come home from preschool and throw it on.  Needless to say, it pretty much withered into shreds!  No worries… now we have the American Girl bee costume!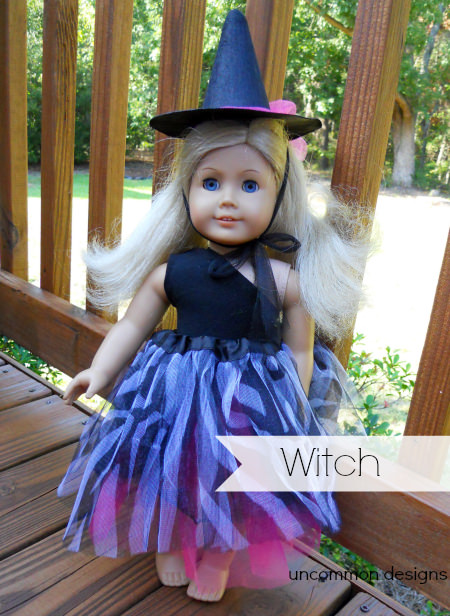 Finally, we have the American Girl witch costume.  This was Ann's favorite… I'm sure the zebra stripes and cool hat had everything to do with it.  For this one, I made a one shouldered top from an old black leotard and added the skirt and felt witch hat.  She was so stinkin' cute!
For those of you who love to make costumes for Halloween, this is a special contest for you sponsored by The Hub Network…
By entering the Hub Network's First Annual Halloween Bash Costume Contest, you have the chance to win $25,000! One winner will be chosen from each state and flown to Los Angeles where they will have the chance to win the grand prize of $25,000.  Even the queen of Martha Stewart will be a judge!  See The Hub Network for full details on entering!
Alright you creative friends…get crafting!!
*Trish
The following two tabs change content below.
Hey y'all! I am Trish and the creative voice behind Uncommon Designs. I adore party planning, holiday celebrations, and all things crafty! I am so excited to share my creative adventures with you!
Latest posts by Trish Flake (see all)