One of the most important aspects of crafting is learning how to make a great bow.  Recently, I was lucky enough to have the opportunity to work with Bowdabra and got to play with the Bowdabra and the Mini Bowdabra.  I am going to share with you how to make perfect bows for ornaments using their tools! Watch out for that Southern accent, I've even included a video tutorial!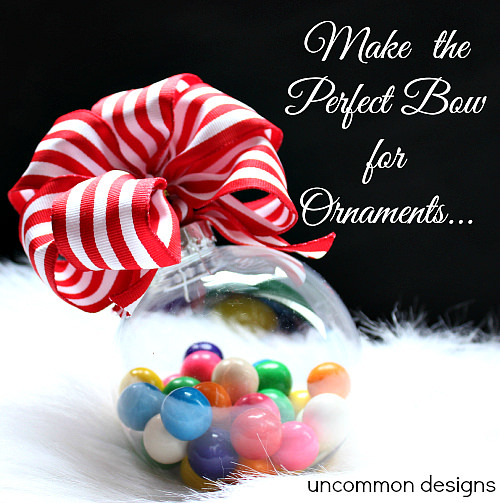 I can't tell you how many people have asked me to make bows for them.  They truly don't believe me when I tell them that it is easy… but it is!  Most people just don't have the right tools at their disposal.  The Bowdabra can help you make bows for tree t0ppers, garlands, wreaths, and more.  I am going to show you how the Mini Bowdabra is the perfect tool for making smaller bows for ornaments.  The best part… you can pick up these tools at most craft retailers, such as Jo-Ann Fabric and Craft Stores, Michaels, and AC Moore.  They are not expensive, either!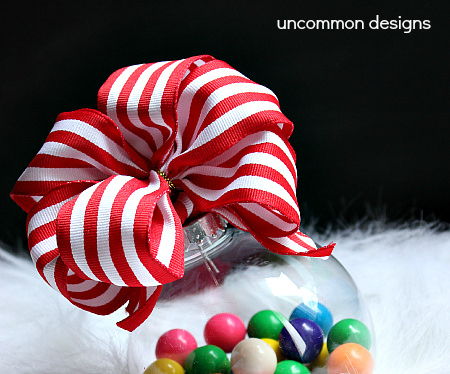 A bow can instantly transform an ornament from a clear sphere of gum balls to an adorable little creation packed with style and fun.
Let's watch a video of how I made this very bow…
I hope the video helped you see that making bows is actually pretty easy!  Now go make some pretty ornaments!
*Trish
The following two tabs change content below.
Hey y'all! I am Trish and the creative voice behind Uncommon Designs. I adore party planning, holiday celebrations, and all things crafty! I am so excited to share my creative adventures with you!
Latest posts by Trish Flake (see all)