Hey y'all!  It has been Spring Break central at our house this week and we have been having a blast!  The girls and I are here today to show you how to make a Pink Lemonade Stand!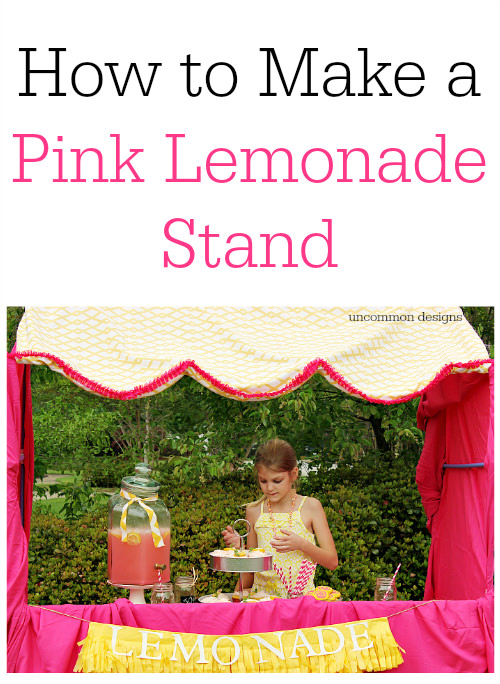 A few weeks ago, we shared an amazing toy… a Fort Magic fort building kit.  We have had so much fun playing with the kit and knew it would be perfect to make a lemonade stand.  So off we went gathering our supplies for another amazing piece of construction made by my little ones and their kit.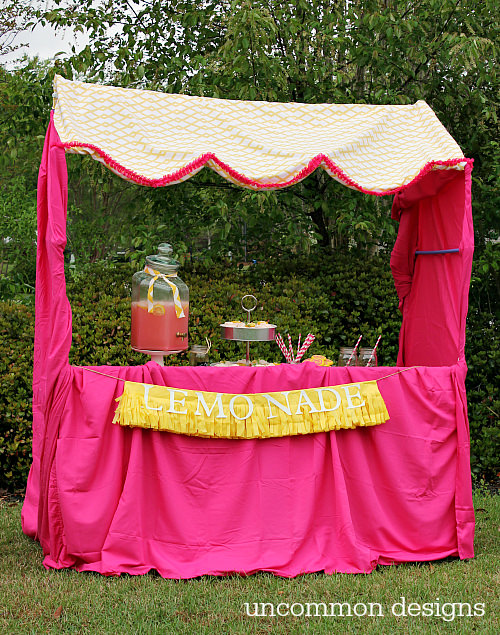 We gathered some pink sheets and sunny yellow fabric for the awning.  The awning is an extra special feature of the fort building kit.  It is the only one of its kind that actually has curved pieces as part of the construction.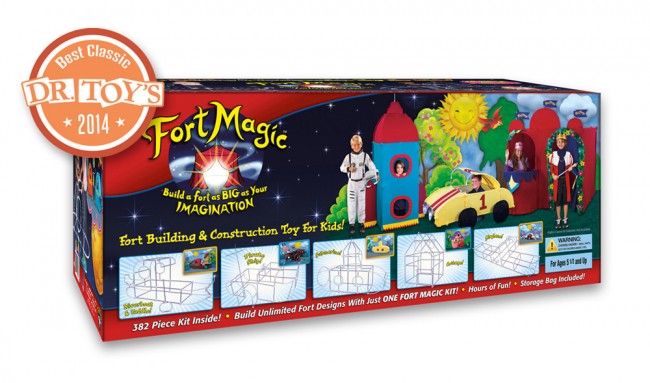 "We are thrilled to announce that Fort Magic is a WINNER of the Dr. Toy's Best Classic 2014 Toy Award! Fort Magic was awarded for being exceptional in Creativity, Construction, Educational Value and Activity Play for children! " We are just so excited for them!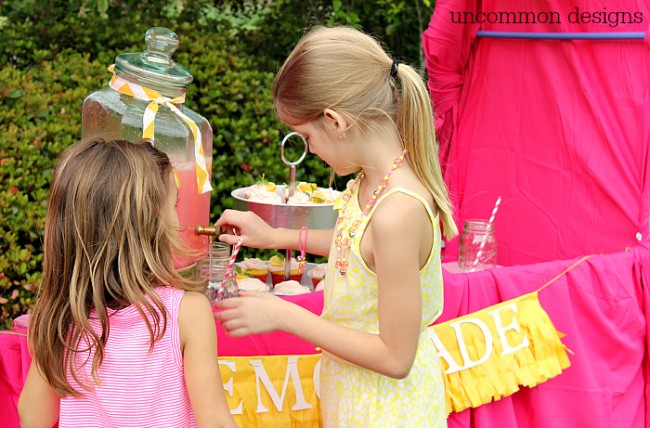 Once we had our lemonade stand all set up, we added a fun fringed sign that we made out of yellow tissue paper.  We also whipped up some pink lemonade cupcakes and some fancy pink lemonade.  We were ready for business!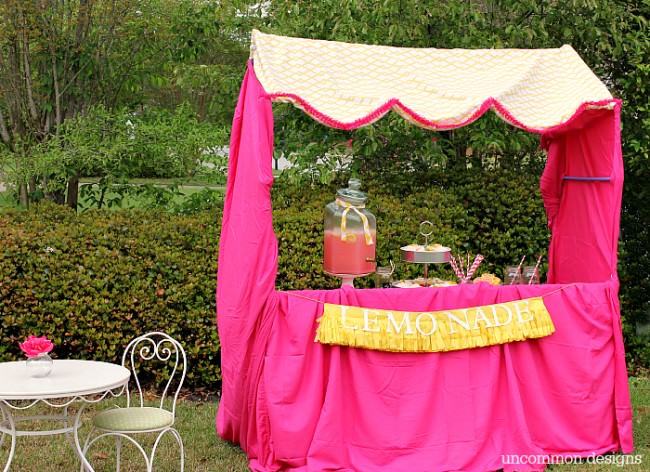 This was what the stand looked like all set up.  The girls did such a great job!  They needed a little help getting the big tank of lemonade, but they were such great workers.  I loved seeing how excited they were to make some money.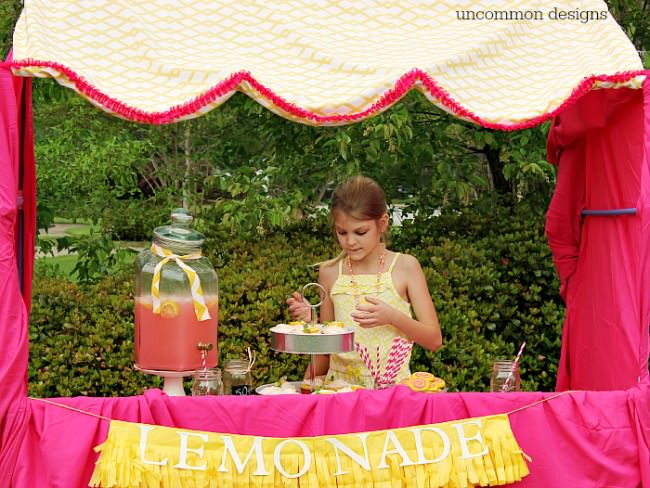 The only problem was the fact that we had no customers!  Our neighborhood was a ghost town.  Not a sweet friend in sight!
No worries… we took lemons and made them into lemonade (literally).  My two girls had a great time with each other and all of their cupcakes and lemonade.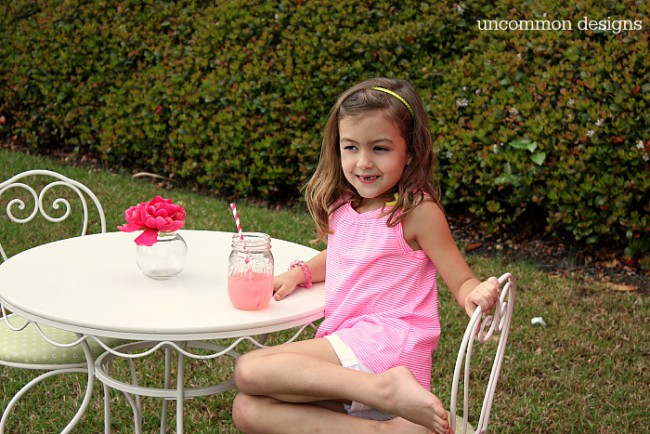 They were still all smiles and had tummies full of sugar!  Have you ever tackled a project with your kiddos that didn't turn out as planned?
I love how they find can find joy in any situation.  We had so much fun together, too! I'd love for you to take a minute to check out the Fort Magic fort building kit.  Take my word for it…. your kids will love it!  You can also see what several other families think of this award-winning toy on their reviews page.
*Trish
The following two tabs change content below.
Hey y'all! I am Trish and the creative voice behind Uncommon Designs. I adore party planning, holiday celebrations, and all things crafty! I am so excited to share my creative adventures with you!
Latest posts by Trish Flake (see all)