Hello Uncommon Design readers! Today I have a Christmas Holiday DIY to share with you – these were so much fun to make, I hope you'll make some too!
When it comes to creating an inviting and beautiful dining environment for my family and guests, one of the first things I add to my table are napkins with decorative napkin rings! It's the icing on the cake for any tablescape!
This Christmas I'm decorating with a blue color palette and peacock feathers, so when I saw these chunky sparkly beads I knew they would be perfect for my holiday peacock inspired tablescape!
I whipped up these gorgeous Beaded Napkin Rings in no time at all!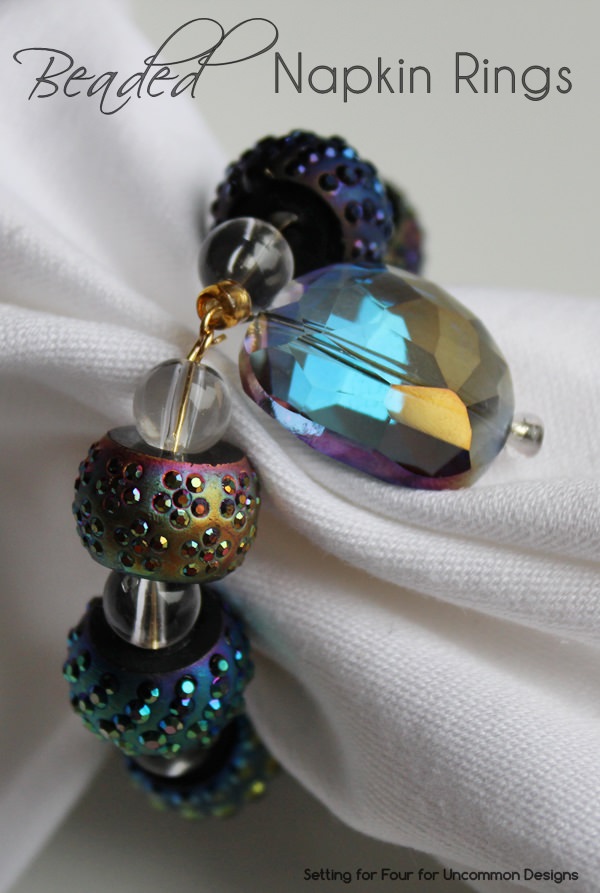 Supplies Needed to create Beaded Napkin Rings: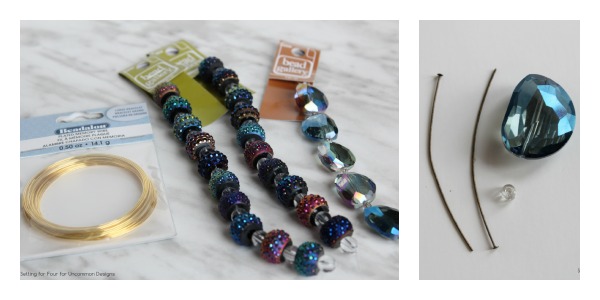 Memory wire
Wire head pins
Beads in different sizes
Needlenose pliers
~~~~~~
Step 1: Create a beaded charm:
Add one small bead and one large bead to a wire head pin.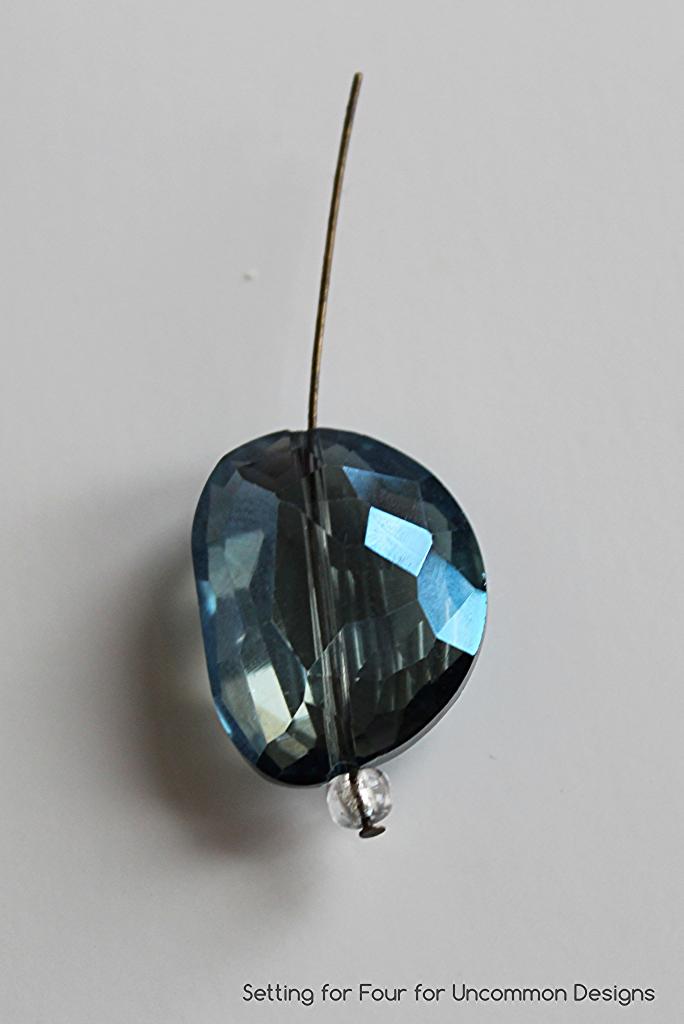 Create a loop in the wire to secure the beads.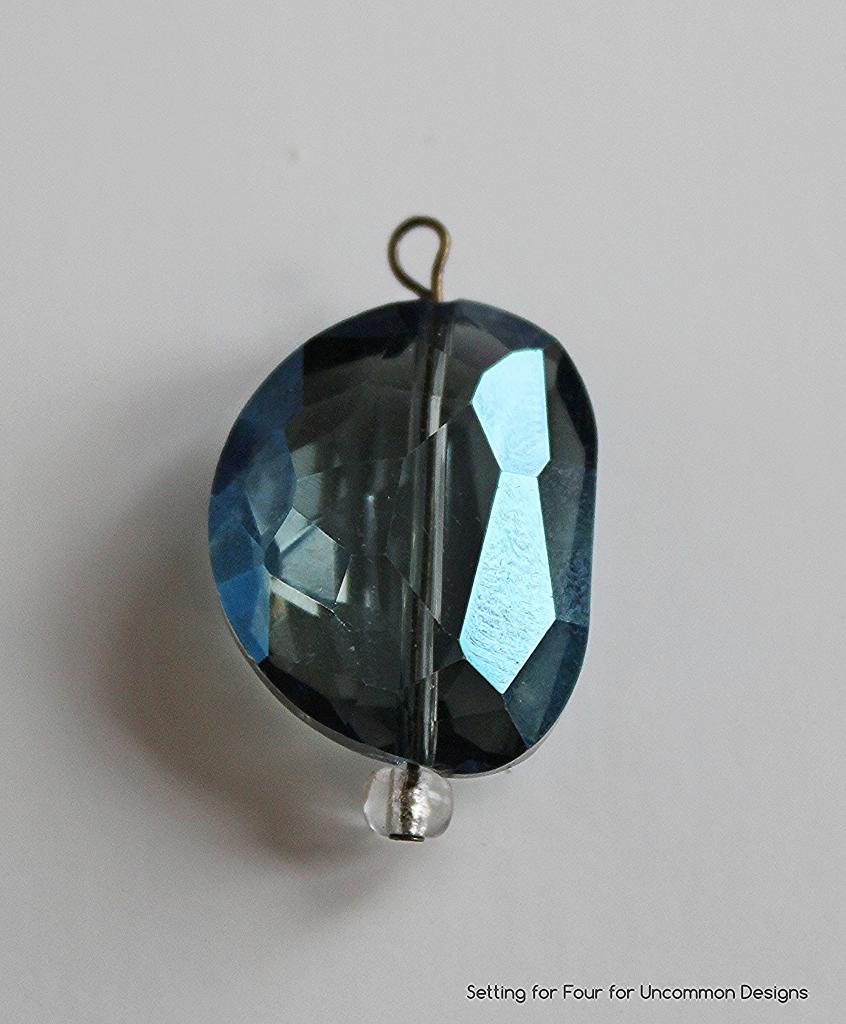 Step 2: Create the napkin ring:
Cut the wire 10 inches.
Create a loop at the end of the wire, with the pliers, to hold the beads on.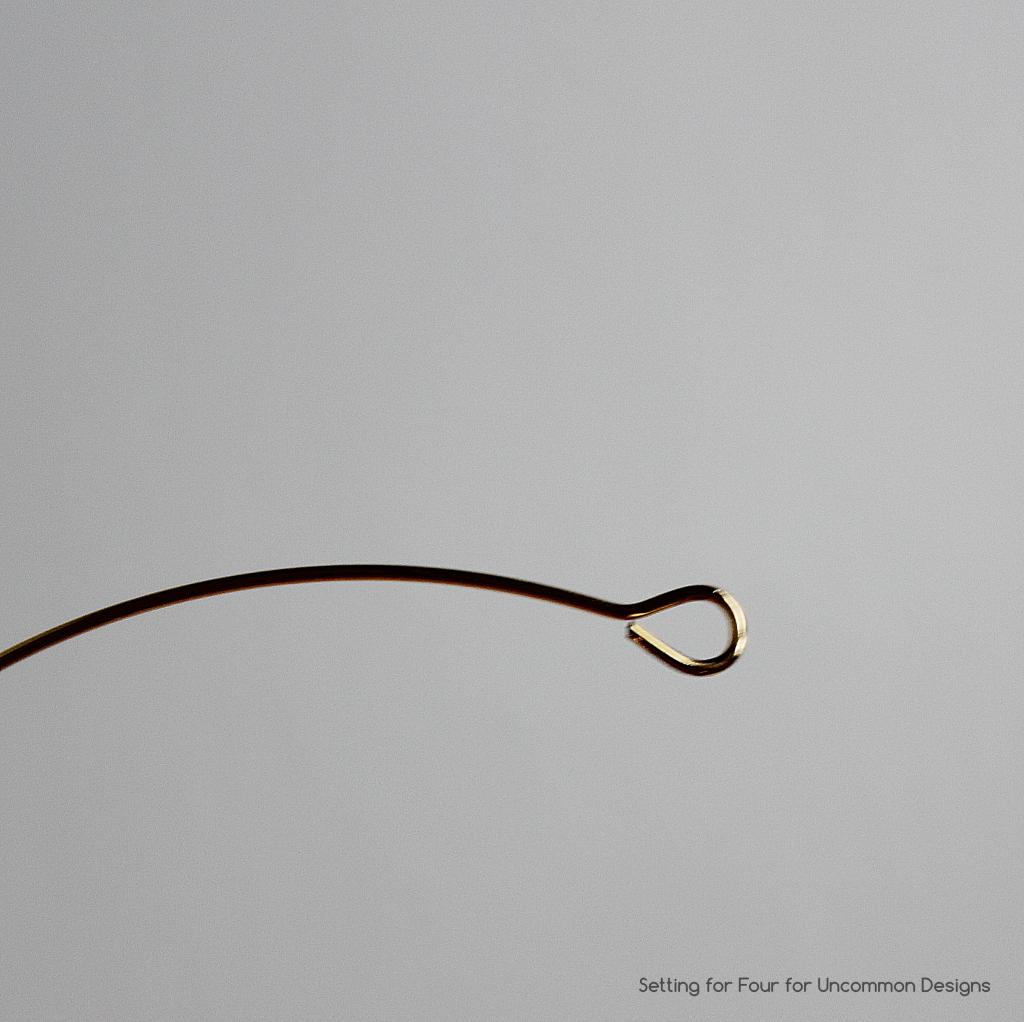 String the beads in any pattern you wish.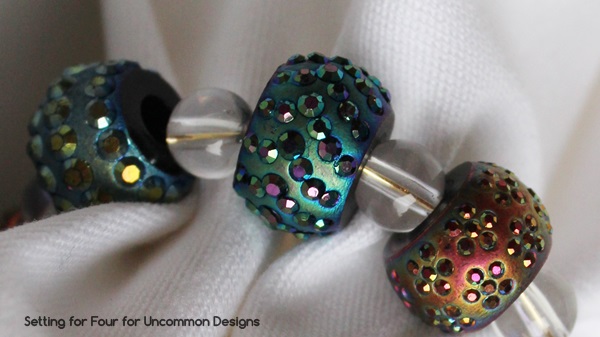 Add the beaded charm last.
Create a loop in the wire. Don't completely close this loop!
Hook the first loop into the second loop to create a closed circle.
Make sure both loops are completely closed to secure all the beads!
Now you have a gorgeous handmade beaded napkin ring! This only took me 15 minutes to make.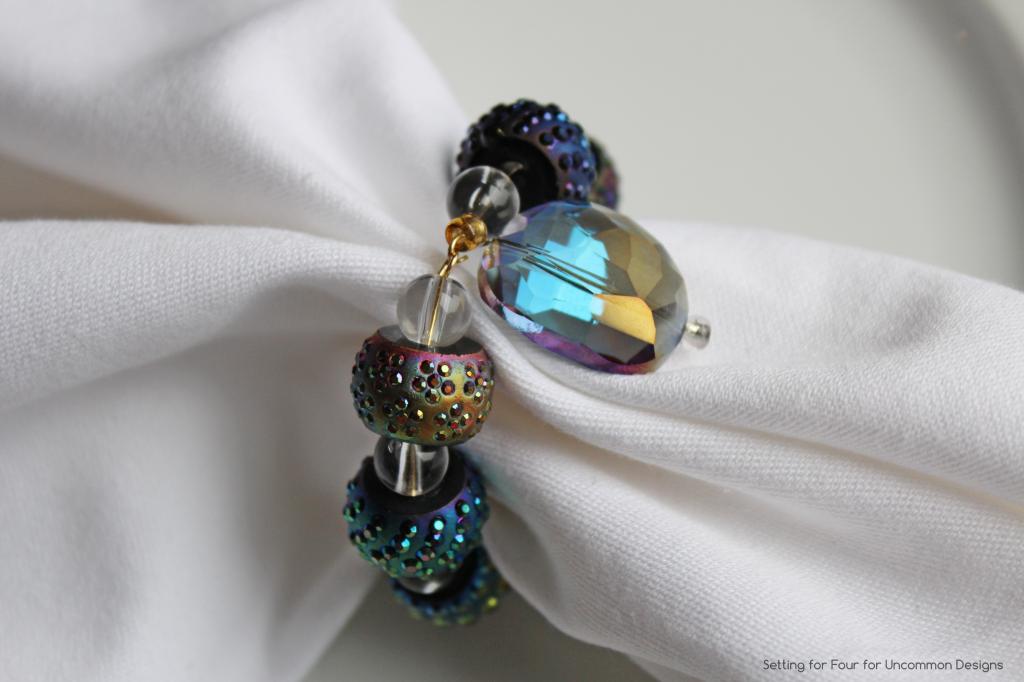 This is a great gift idea: teacher gifts, neighbor gifts or stocking stuffers!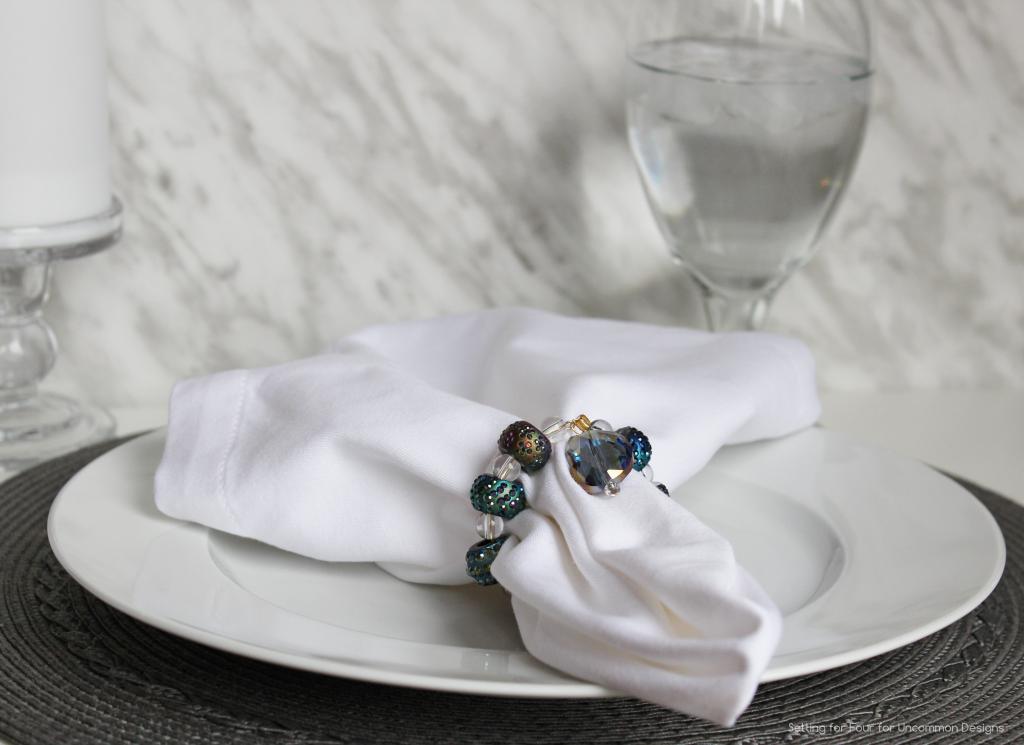 I hope you enjoyed my tutorial!
~ ~ ~ ~~
Heather
Written by Heather at Setting for Four
Setting for Four is a home design, décor and lifestyle blog. Focus is on home renovations, crafts, DIYs, tutorials, recipes, as well as family friendly design and decorating ideas that won't break the bank or sacrifice style.

You can find Setting for Four on Google+
The following two tabs change content below.
Hey y'all! I am Trish and the creative voice behind Uncommon Designs. I adore party planning, holiday celebrations, and all things crafty! I am so excited to share my creative adventures with you!
Latest posts by Trish Flake (see all)