This post was sponsored by Martha Stewart Living and SlimFast®.  All opinions are 100% my own.
Our family had a wonderful trip to the lake over the holiday weekend. It was one of those trips you just didn't want to end. We enjoyed splashing in the water, spending time with family, playing board games and the laughter never stopped. We ate, we napped, and enjoyed a few beautiful sunset cruises on our boat to say goodbye to summer.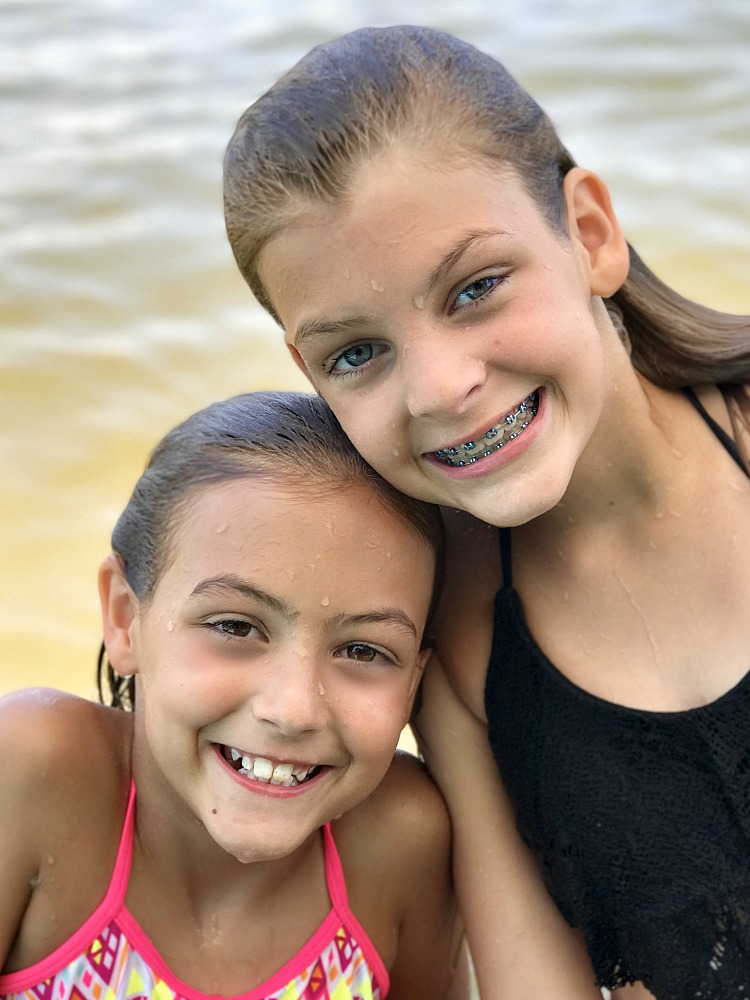 Here is the thing… that magical weekend didn't begin that way. The day before our glorious trip, I literally thought about us just staying home. I was utterly and completely overwhelmed. Not just a little… I was paralyzed by what all I had to get done. My body was so exhausted that I could not handle the small every day stressors that were coming my way like laundry and work. How could I possibly finish shopping, washing, folding, packing, writing posts and scheduling pins in time to go on a trip? I literally thought I would break if one single more thing came my way.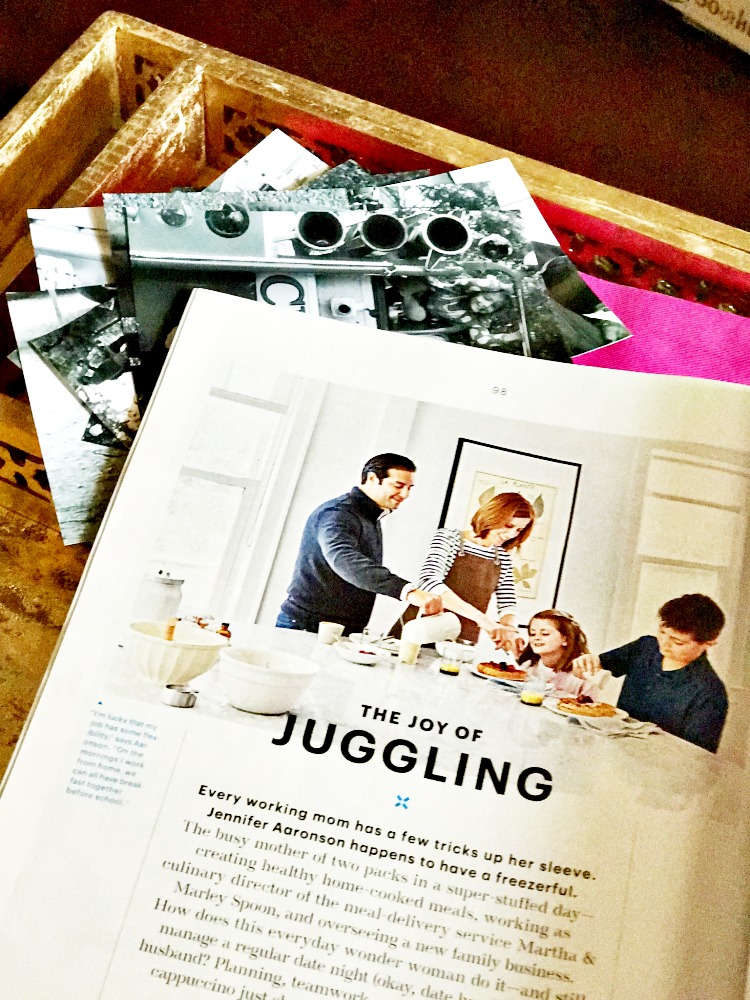 Folks… this shouldn't happen. I was not finding any joy with juggling. Not even a fake smile to get me through a few more hours. Something had to give and quickly. I normally like to do it all on my own, but I needed help this time. It wasn't like the others. I spoke to my husband (well okay, I had a world class meltdown) and asked what he could do to help. We quickly divided up the tasks that had to be done before we left so that we could get on the road the next morning. I hate asking for help, but we are just not created to do life all on our own.
There is an article in the September edition of Martha Stewart Living called The Joy of Juggling. It chronicled the day of Jennifer Aaronson, a working mom and small business owner. She really has it all together. My first thought was… seriously? Who has time to create meals from scratch for their kids, have a beautiful home, work full time and manage to squeeze in a date night? Those are only for people in magazines.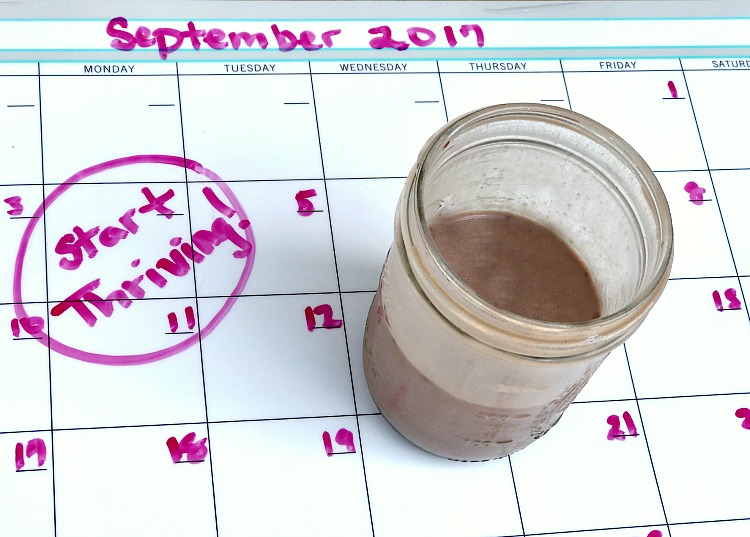 After taking a second look, I realized that I can learn a lot from her. She was doing a few things each and every day that helped her family thrive. I desperately need for my family to thrive and the first step in getting there was to slow down, plan and carry out the life changes to make this a reality.
The art of slowing down isn't for sissies. Just because I can tackle nine thousand things in one day, doesn't mean that I should and going full throttle all the time has really begun to take a toll on my health. I find that most days even though I am exhausted, I cannot sleep. My mind continues to spin and spin and so each day I wake up on less than zero. I find myself eating poorly when I am this busy and then putting on extra weight. Talk about a double whammy! That total meltdown the night before our vacation really was eye opening for me. I made a decision to completely take the weekend off and we had an amazing time. I realized I missed my family and that I missed the non-stressed, non-sleep deprived me!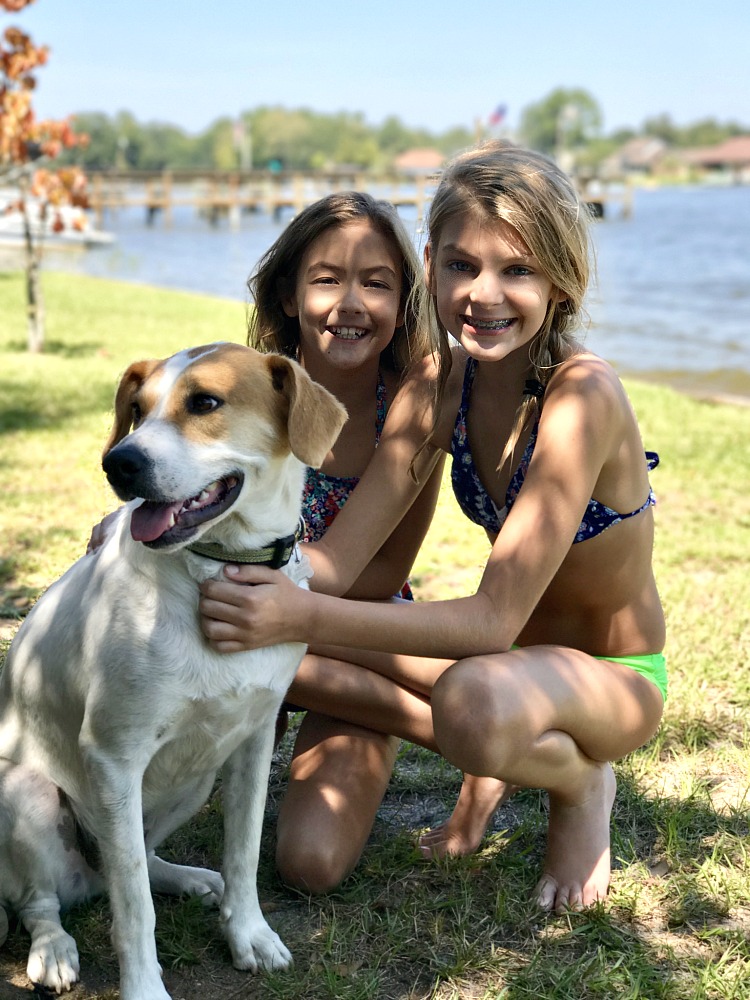 With a lovely weekend under my belt, I came home ready to start working… on me. I was going to be my next project. I decided not to get too complicated and settled on a few things that would really help simplify my life. I needed to eat better, get a good night's sleep and set some professional boundaries. I needed to get back to a place in my life where I was able to thrive… not just tread water.
This lovely box from Martha Stewart Living came at just the right time. I picked a date to begin… I lovingly labeled it "Start Thriving" on the calendar. I needed some sort of eating plan and I decided that replacing two meals a day with a SlimFast® Smoothie would be a great place to start for me. Over the last several weeks, I have been so busy that I have completely missed breakfast and I would be so hungry by the time I finished working for the day that it would be 1:30 or 2pm and I would gorge on a quick meal from the drive thru. I just didn't have time to prepare  healthy meals… that was my excuse. Now I've realized that is all it was. An excuse and there is no room for excuses if I want to get healthy.
Here were the steps I took to Feel My Best:
I came up with a meal planner. An actual paper calendar that I place in my kitchen.
I am eating healthy snacks like nuts, hummus, apples, and crunchy veggies.
My meal plan includes dinner recipes that are healthy and that I can throw in the crock pot.
My bedtime is now 10pm instead of just beginning to wind down at that time.
I decided that I would not work on weekends if possible. This means getting up  a bit earlier.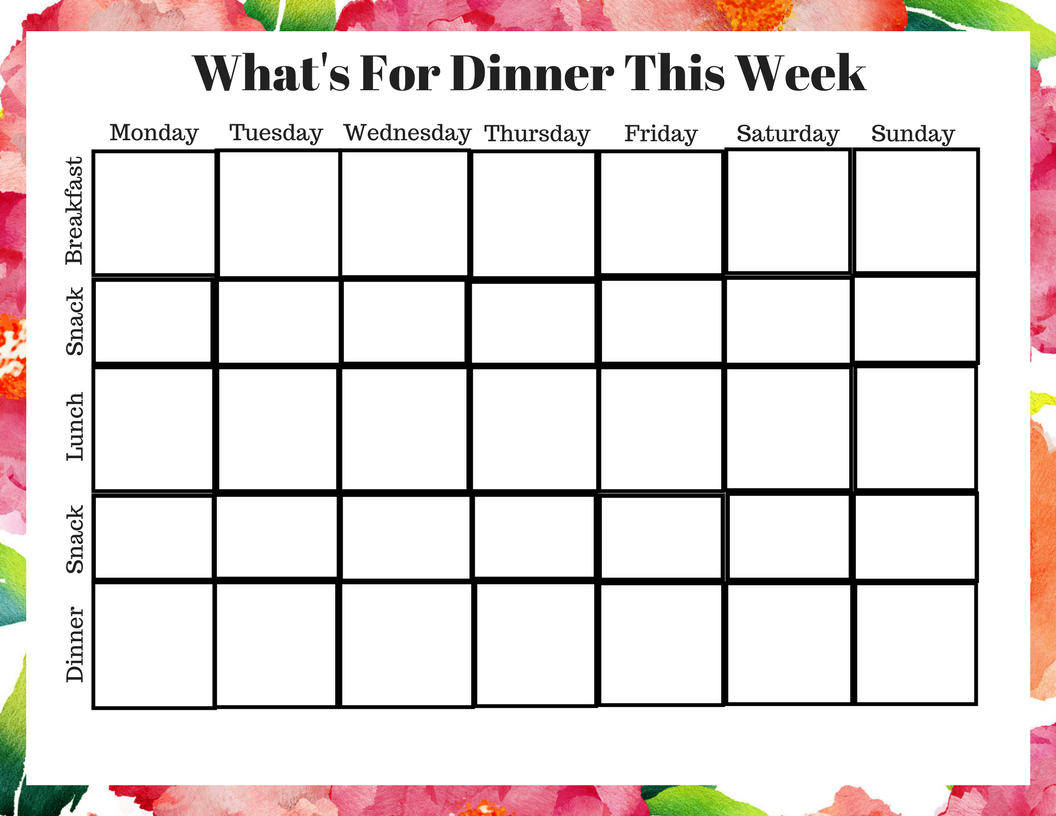 First things first… a printable meal planner. Click here to download. This is my framework for healthy eating. By devising a plan, I have been able to have my SlimFast® Smoothies for breakfast and lunch and then have a healthy snack in between meals.
There are no more 5pm moments of panic that we have nothing to eat for dinner. Dinner is almost ready, with the exception of throwing together a salad. This has even helped me to pack healthier lunches for the girls because I have it all planned out. Watch out Jennifer Aaronson… I'm actually cooking fresh meals!
I'm still working on getting to bed at 10pm, but I guess that will take my body a little bit to get used to. I do have the computer put away at that point and am relaxing. This weekend I should not have to do a stitch of work. I have a feeling that it will feel like vacation all over again!  I can't wait to spend time with John and the girls without anything looming over me head. I know in a blink of an eye, I will be feeling my best… I will be thriving!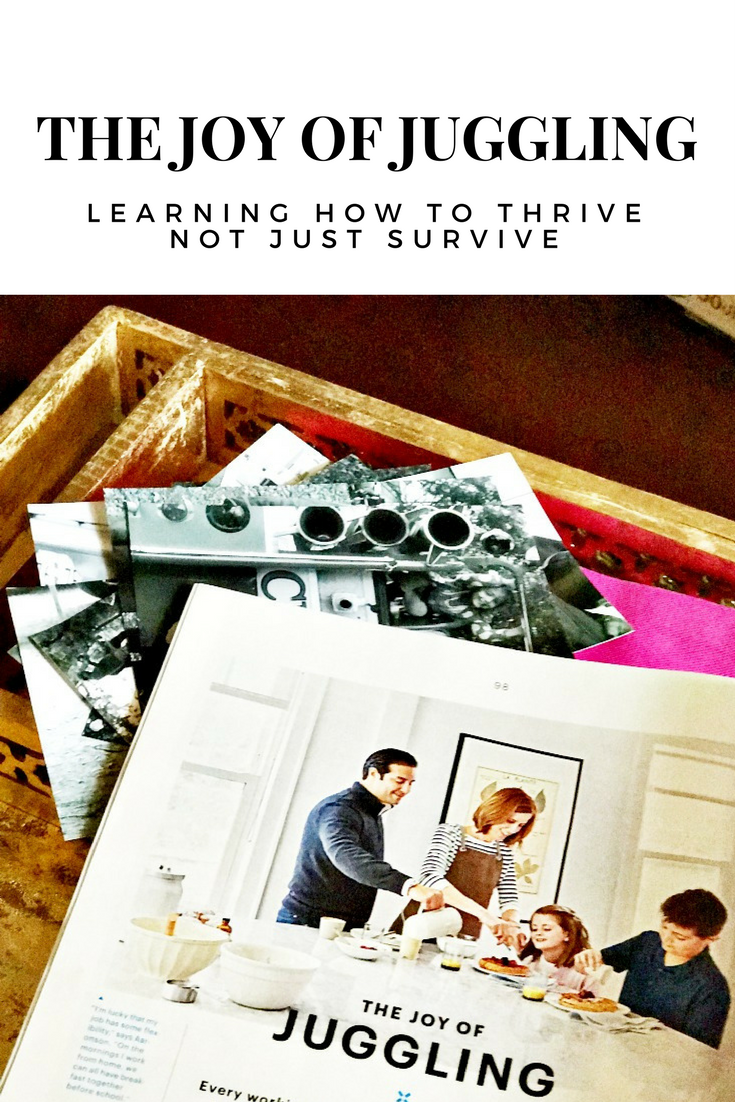 What can you guys do to change up your daily routine so you can thrive, too?
The following two tabs change content below.
Hey y'all! I am Trish and the creative voice behind Uncommon Designs. I adore party planning, holiday celebrations, and all things crafty! I am so excited to share my creative adventures with you!
Latest posts by Trish Flake (see all)