Starting a Creative Business Takes Courage.
Today I wanted to share a little something that we haven't written a lot about, but we get questions about this all the time!  So many friends and readers often ask us how did we get into this crazy wonderful world of blogging?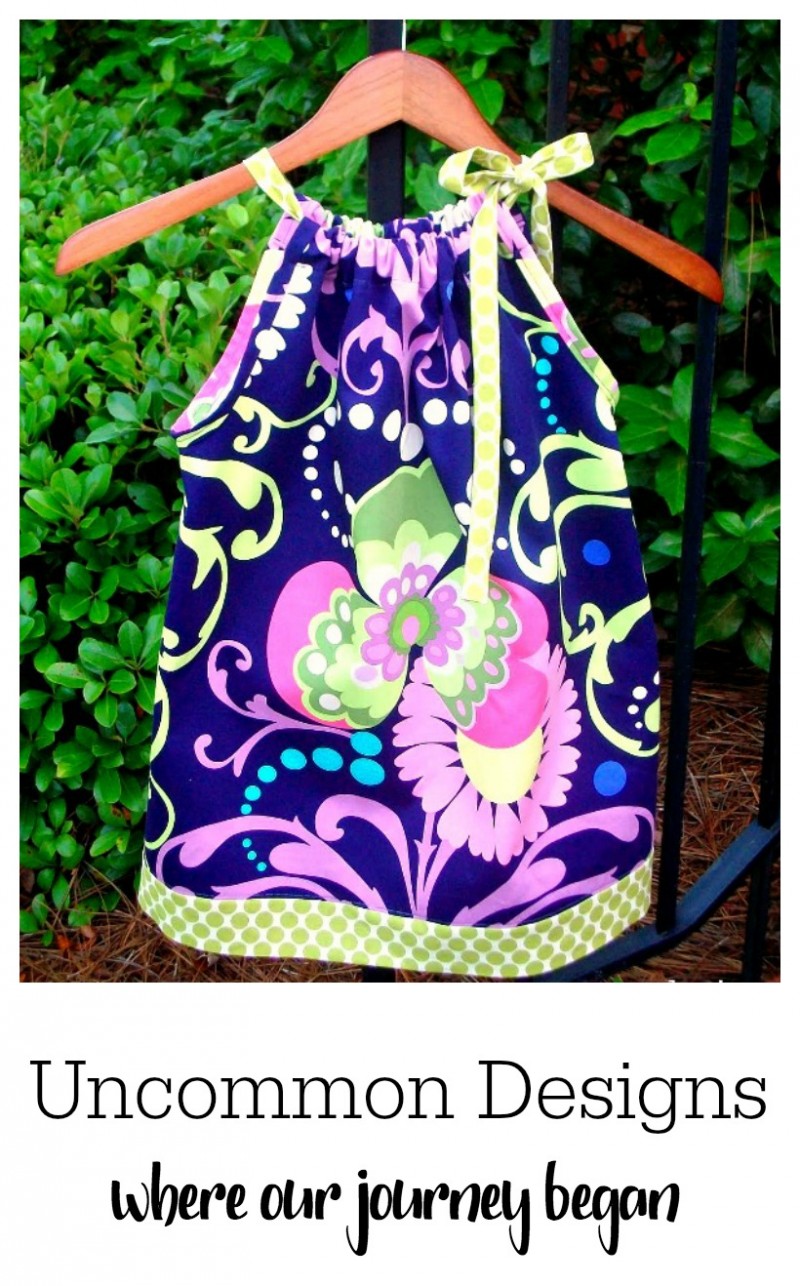 The answer… a house party and a few hundred shirts!  Before Bonnie and I began sharing our love for all things creative on the blog, we actually made seasonal decorations and custom apparel.  We first dipped our toes into a business together when we launched a Halloween "Boo"tique sale in my home in 2009. It was a huge leap of faith for two people pleasing gals who had spent the last several years out of the workplace. Let's go back even further…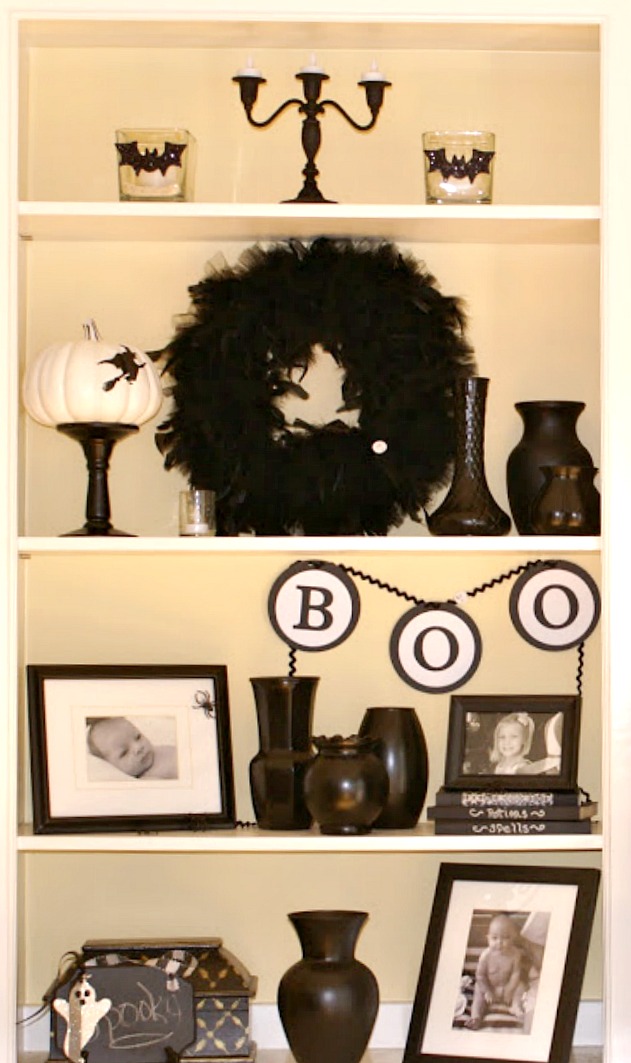 For those of you who are new to Uncommon Designs, Bonnie has been married to my brother since I was 16 years old.  When she became a member of our family, I (I mean my brother) really hit the lotto. She is good at anything that she sets her mind to, but she has a particular flair for all things creative.  I need to dig up the pictures, but Bonnie sewed my prom dress for me.  All nine million gold sequins  and a few that still pop out of her sewing machine decades later.  How lucky am I?  As I grew older and graduated from college, we began crafting together.  I can still remember when John and I  bought our first house, we had a craft night where we painted Dr. Scholl's clogs.  So fun!  Fast forward two babies for each of us later and we both desperately needed a creative outlet.   Uncommon Designs was born!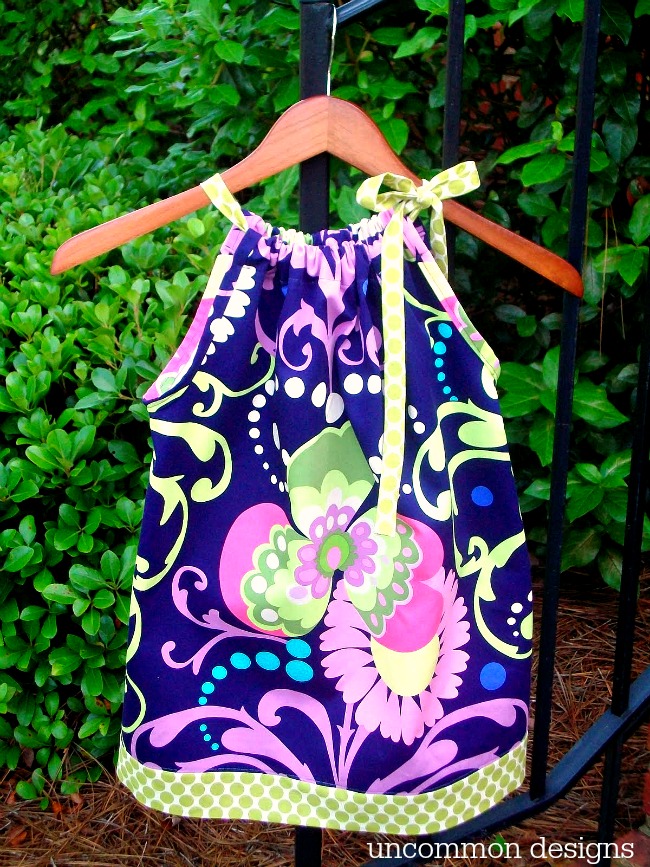 When our business first began, we would spend hours picking out perfect fabric combinations and creating shirts and dresses for our girlfriends. We made pillows and beautiful hand towels that were a reflection of our faith and love of sewing. When it came time to create a website, we stumbled across a thing called Blogger and we could use a blog as another way to sell all of our goodies and it was free!  That seemed perfectly sensible, right?
Well back in the day, there used to be a button on the top of every blogger blog where you could click next and it would take you to another blog. It was so addictive.  A whole new world opened up for us.  We found so many creative folks out there and we slowly transitioned from using our blog as a free website to adding a few tutorials to show others how to make our products.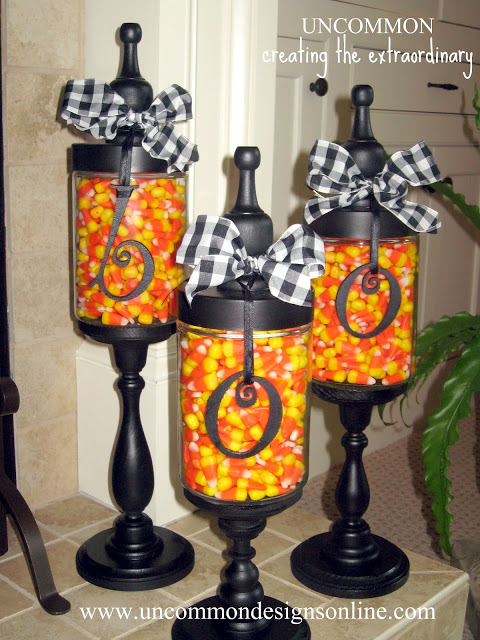 These boo apothecary jars put us on the map and over the next few years we gained followers and a love for teaching others how to make beautiful things for their own homes and families.  It was so rewarding!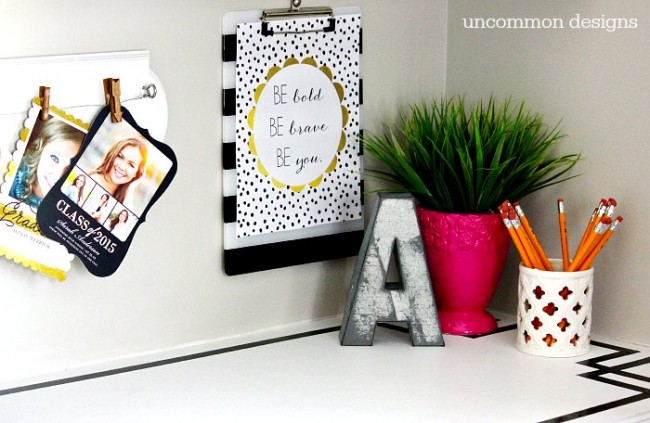 We have had some truly amazing opportunities to work with large brands and some of our very favorite bloggers out there.  Some of our very best friends are those we've met through this journey.  We have grown in ways that we never knew that we could.  It takes a lot of courage to put yourself out there  never knowing how your project will be received or if it will be as good as others in our niche. There is so much competition out there.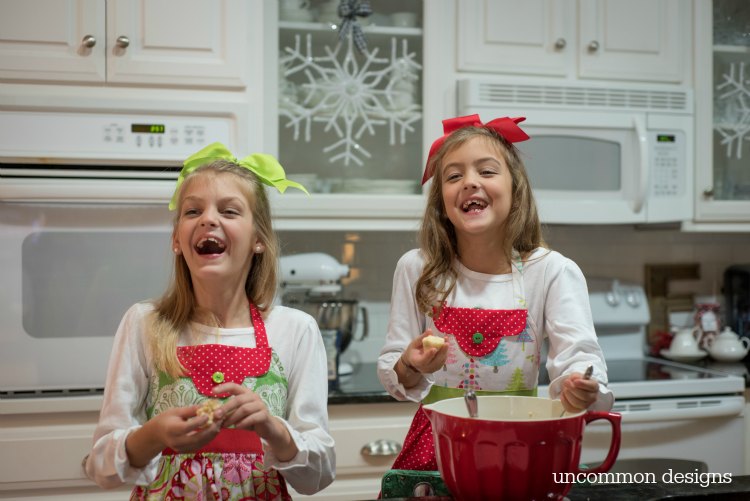 I can honestly say that it has taken both Bonnie and I until recently to stop comparing ourselves to others.  In the last year, we have embraced time spent with our families and sharing those special memories with you.  These are not staged smiles and giggles folks.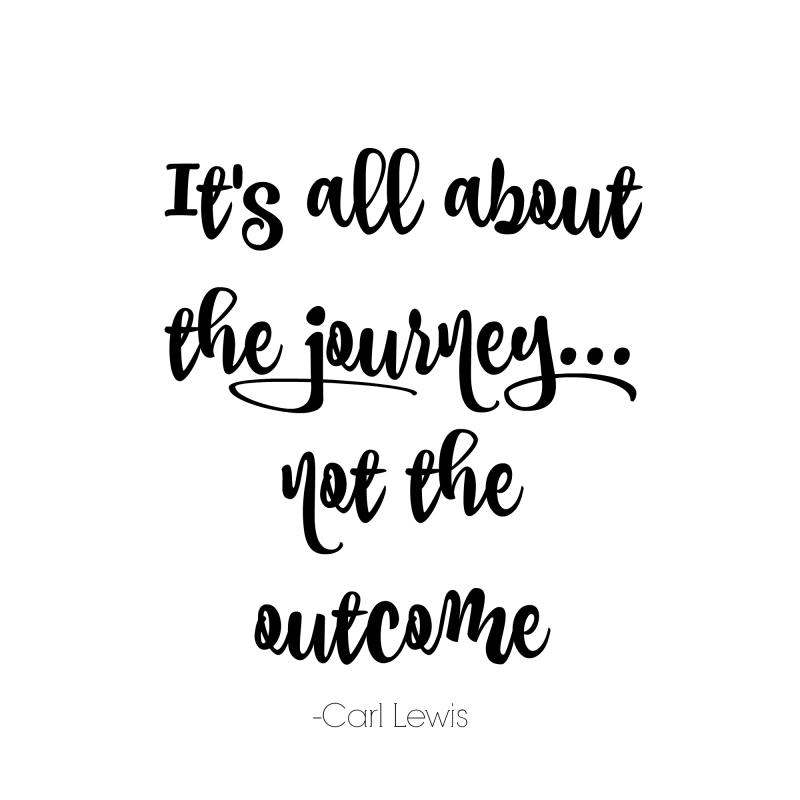 We focus less on page views and how many Pinterest followers we have and how many people actually see our Facebook posts.  We spend our time sharing the things that are most important to us… moments with our sweet families, how your home can become all that you dreamed it would be, how we celebrate all of life's special moments. I've never been happier on this blogging journey and I think Bonnie would agree. We are truly grateful to have the opportunity to share our little piece of the world with you and can't wait for this new year to share even more with you!
Happy New Year y'all!
The following two tabs change content below.
Hey y'all! I am Trish and the creative voice behind Uncommon Designs. I adore party planning, holiday celebrations, and all things crafty! I am so excited to share my creative adventures with you!
Latest posts by Trish Flake (see all)