No one should have to share a Boston Cream trifle… am I right?!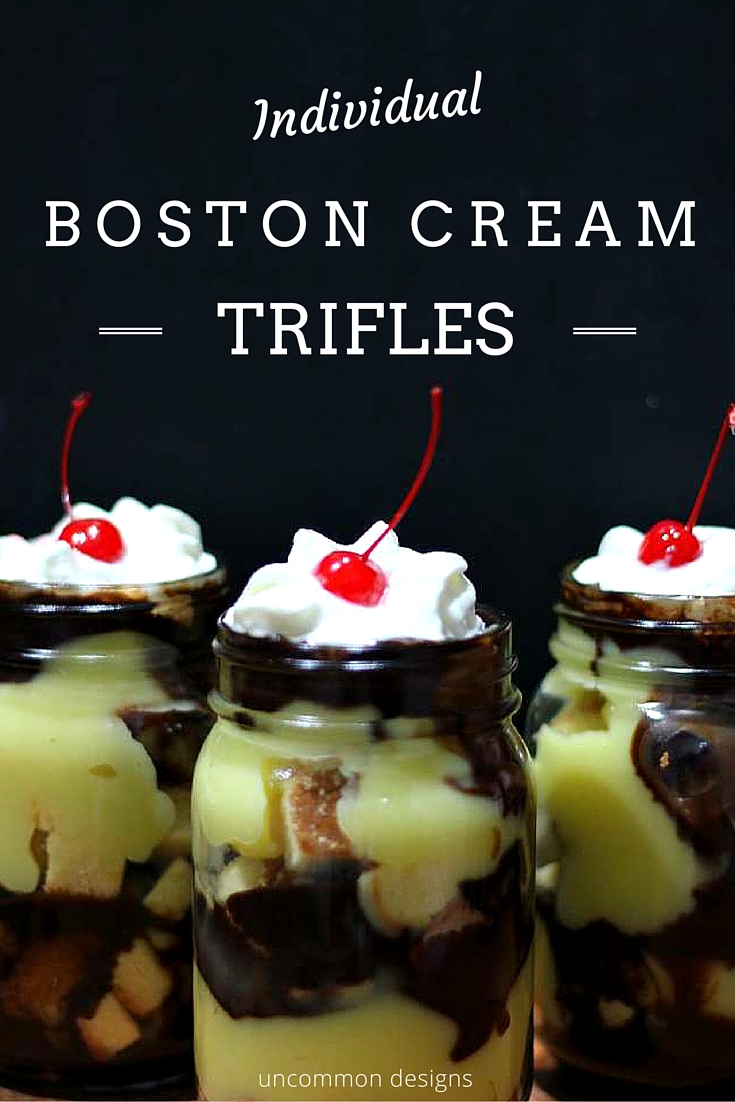 Y'all know that I have a thing for desserts…. I LOVE them!  You all also know that I am not a big fan of slaving away in the kitchen.  Today's treat will delight your taste buds and have you looking very impressive without a ton of time involved. You won't even have to turn on your oven. Our family loves anything Boston Cream and I am sharing an effortless recipe for individual Boston Cream trifles. This dessert is simple, sweet and you don't have to share! Break out the mason jars and let's get started!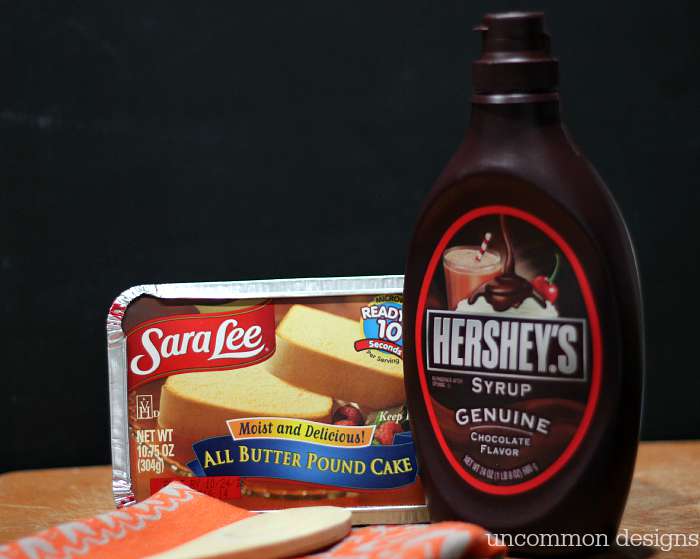 The ingredients needed are simple, too!  You will need a Sara Lee® All Butter Pound Cake, Hershey's® Chocolate Syrup, and vanilla pudding. You may also need a few cups of milk if you will be making your own vanilla pudding.  I used three cups of milk with a large box of vanilla instant pudding.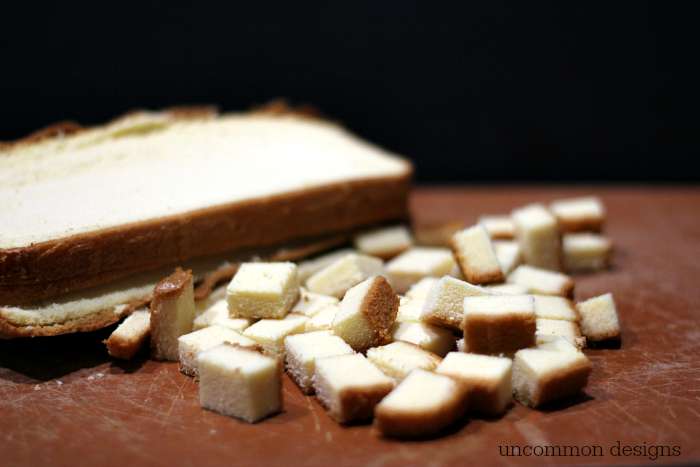 You can find these pre-baked pound Sara Lee® pound cakes in the frozen food section at your local Publix.  Slice the loaf into three large slices.  You will then want to cut those three pieces into small squares.  With it being a frozen pound cake, it slices perfectly and you won't have a ton of crumbs.
Line the bottom of the mason jar with a handful of pound cake squares.  You don't have to be exact here.  I divided mine into four small mason jars.  I used half of the cake pieces for this layer in all of the jars.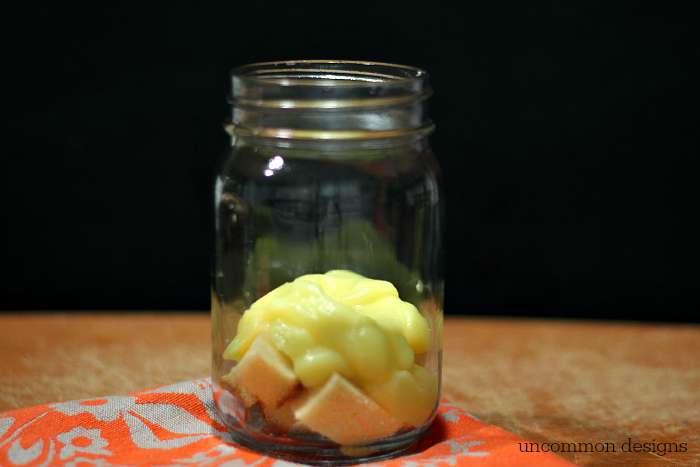 Then, I added 3-4 teaspoons of the vanilla pudding.  Now here is our family's favorite part…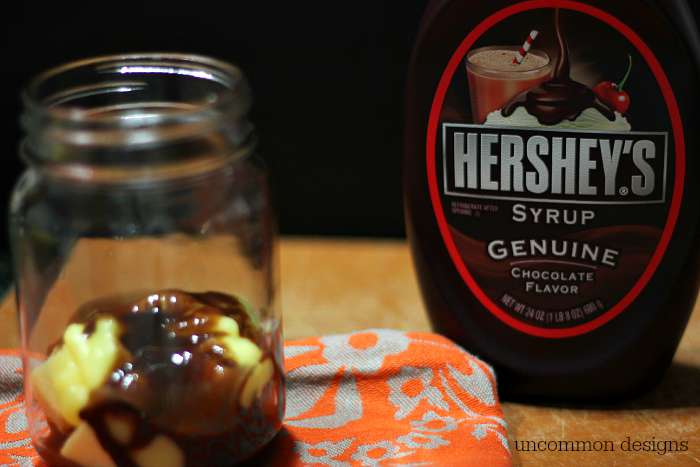 Genuine Hershey's® Chocolate Syrup!  Does it get any simpler and more delicious?  Add some chocolate syrup on top of the pudding. You be the judge of how much chocolate to use… we like a lot of chocolate, some people don't.  Add as much as your heart desires.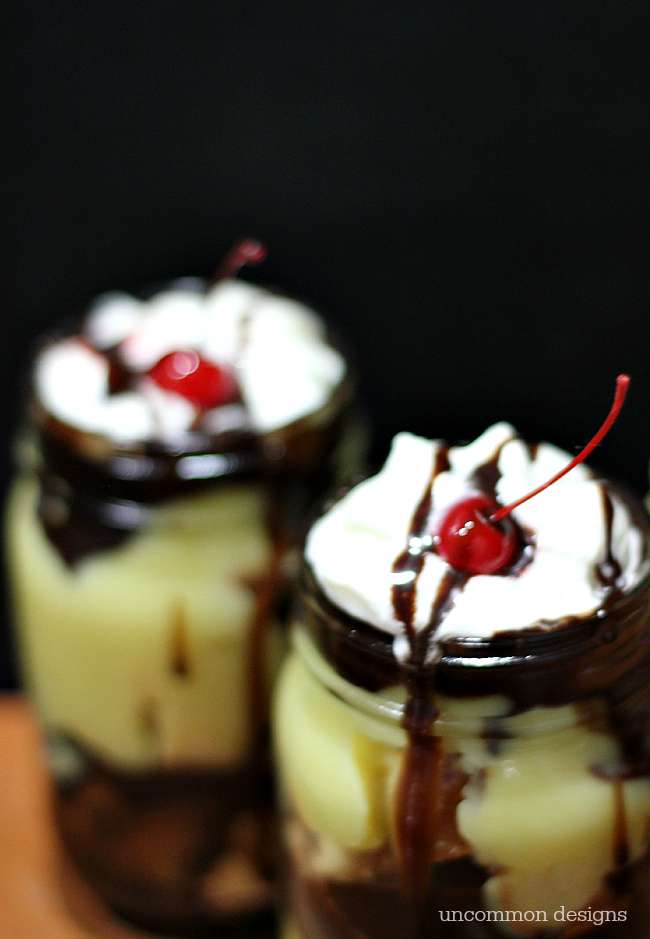 Repeat the process for a second layer and add a dollop of whipped cream with a cherry on top.  These garnishes are totally optional, but we normally have them on hand in our house.  I told you we all love our sweets!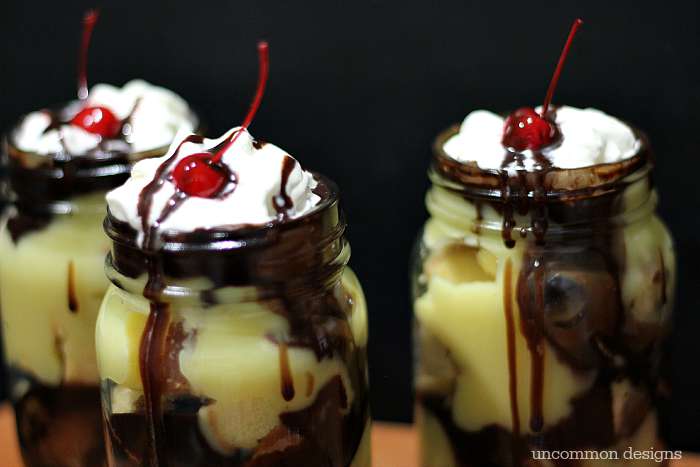 It is such a yummy dessert and was a huge hit in our house.  Something I don't have to put in the oven, can start and finish in minutes, something I don't have to share… it is amazing.  A true crowd pleaser even on a busy Monday night!
The following two tabs change content below.
Hey y'all! I am Trish and the creative voice behind Uncommon Designs. I adore party planning, holiday celebrations, and all things crafty! I am so excited to share my creative adventures with you!
Latest posts by Trish Flake (see all)