Disclosure: This shop has been compensated by Collective Bias, Inc. and its advertiser. All opinions are mine alone. #MilkMadeEasy #CollectiveBias
Raise your hand if the thought of another year full of lunch packing makes your eyes twitch a little. I can't lie… this one task has been a struggle for me. I don't know why, but for some reason actually being able to pack a lunch that my child will legitimately eat has seemed so unattainable for me. Over the last few years, I've tried to turn the lunch game around and have found a few truly helpful tips and habits to get into. Today I'm going to show you how to make the perfect school lunch that your child will actually eat… probably… well, most likely.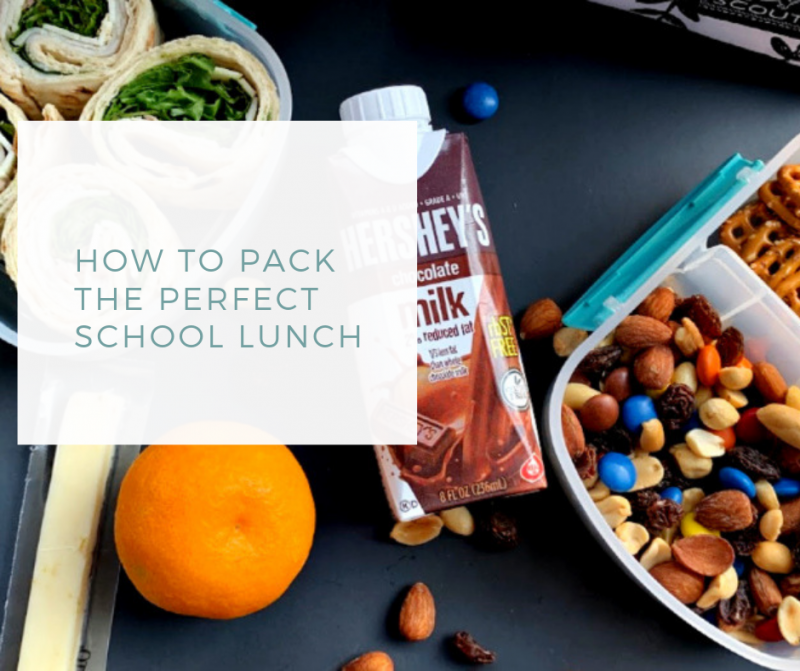 1. Ask your kids what they want to eat.
I know this sounds basic, but when I sit down each week to do grocery shopping, I ask my kids what they want to pack in their lunch for the week ahead. Gasp! I went years trying to guess what they would eat and it never failed that lunchboxes would be returned full of crunched up, uneaten food. Once I started including them in the planning, lunchboxes slowly started coming home with less and less excess and everyone was more content.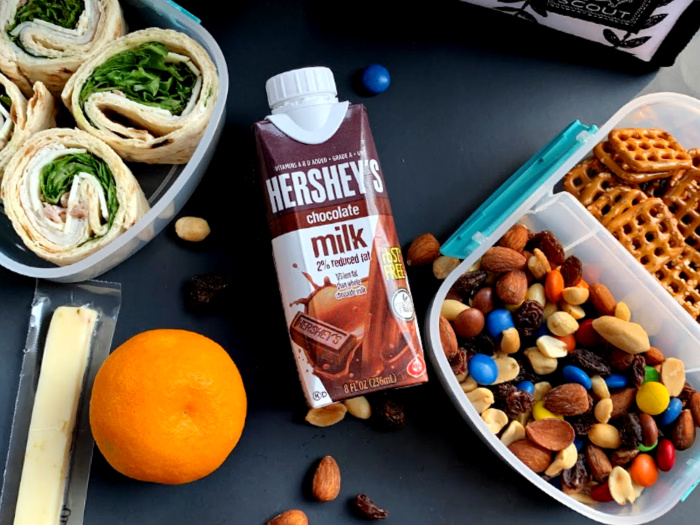 2. Brainstorm ideas together of what they might like for lunch.
We recently sat down and had a brainstorming session about lunch ideas with our kids. Here are some things that are on their list for lunch ideas. Hopefully they will spark some ideas for you!
Main Course Lunch Ideas
PB & Jelly Sandwiches
Turkey Sandwiches
Chicken Caesar Salad
Chicken Ranch Wraps
Pasta Salad with Chicken
Chicken Caesar Pinwheels
Mac ' Cheese
Sides
sliced fruit
carrots with ranch
trail mix
granola bars
popcorn
guacamole and tortilla chips
string cheese
fruit snacks
cookies
chocolate chips
pretzels
popcorn
clementines
Beverages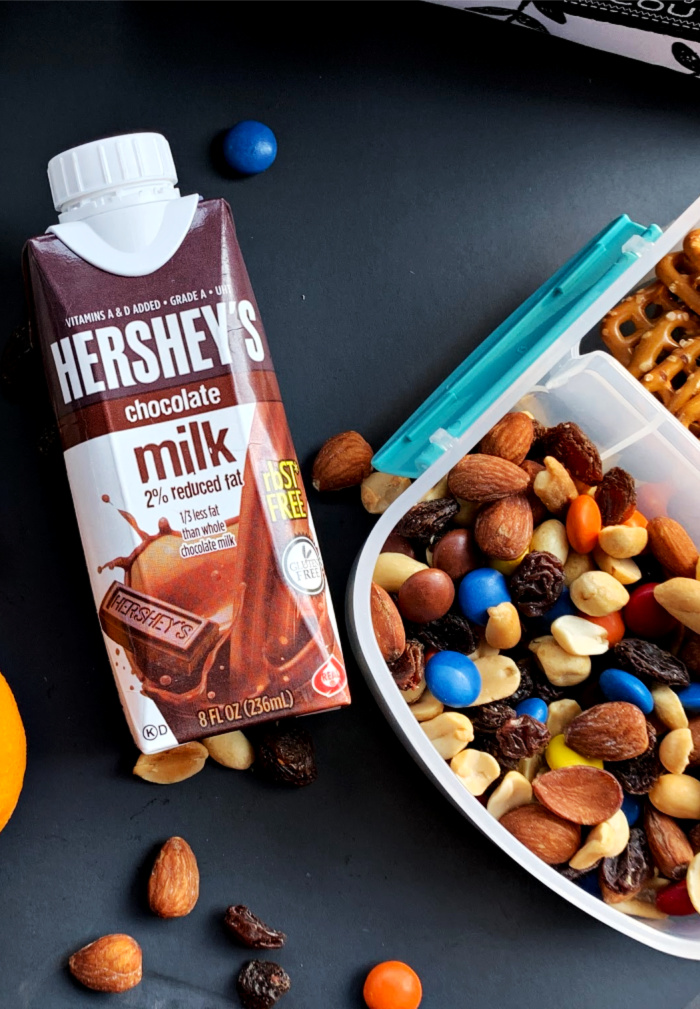 Yes… you read that right… my teens LOVE chocolate milk and I love that I can purchase Hershey's® 2% Chocolate Shelf Stable Milk in a 12 pk and it is so convenient. They have a long, 13 month, shelf life and you only have to refrigerate them when you are ready to use them.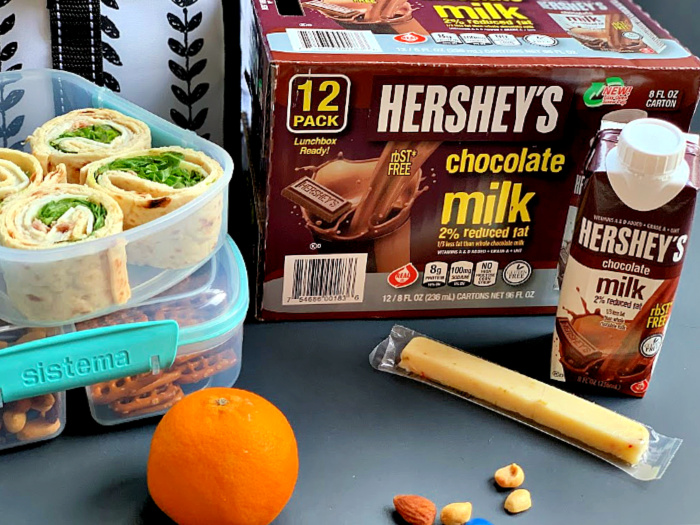 Made with Hershey's® cocoa, the girls love the flavor and they are perfect for their lunch and I love that it is Grade A 2% Reduced Fat rBST Free Milk. There is no straw needed, because the cartons have a reclosable cap. It really doesn't get any more convenient that this! No more scrounging around for milk money at this house!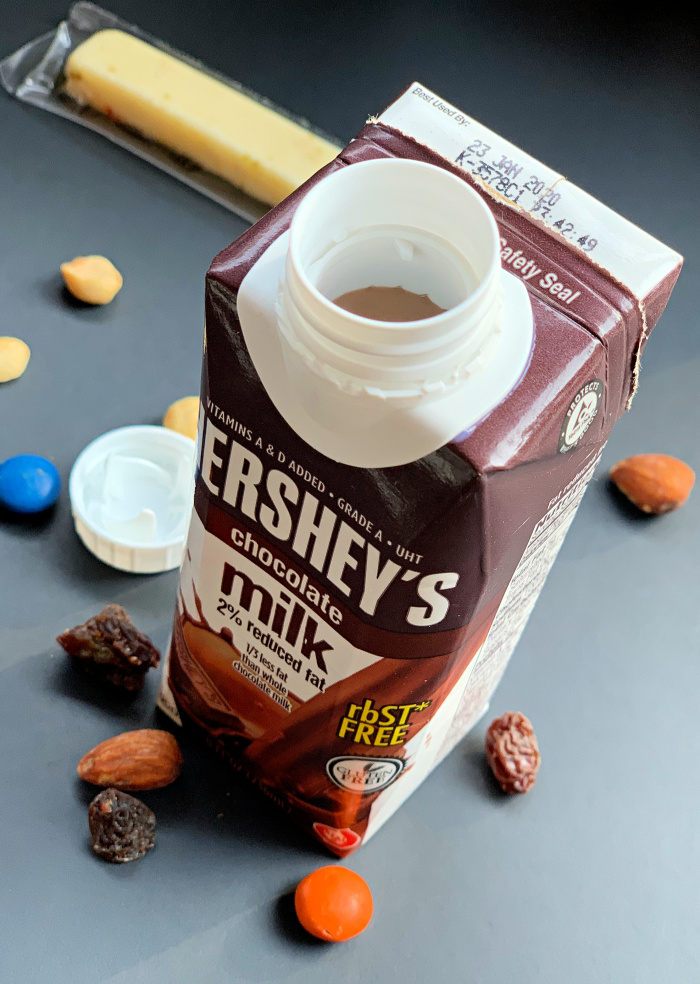 Right now you can pick up your own Hershey's® 2% Chocolate Shelf Stable Milk (12 pack) at your local Publix. I found mine on the aisle with the juice boxes.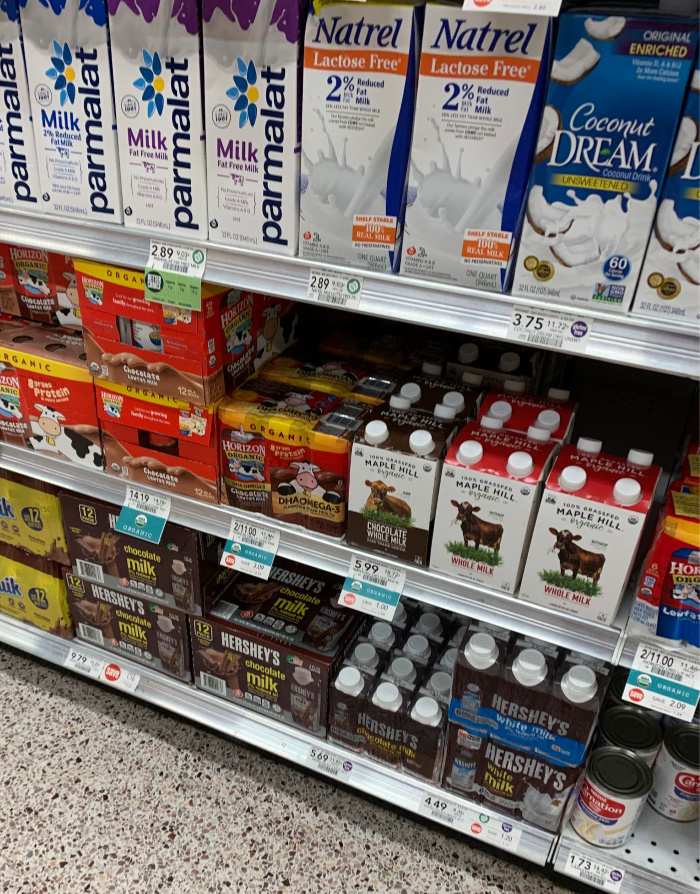 Be sure to check out this special load to card offer! (valid 08/11/19 – 09/07/19)
You must be logged in with your Publix ID to view this Hershey's® load to card special offer.
3. Be practical.
My final word of advice for packing the perfect school lunch is to be practical. If your child constantly brings back a lunch box full of something, don't buy it any more. If they are on a "I only eat salad" kick for a month, but they actually eat it all and are full… just go with it!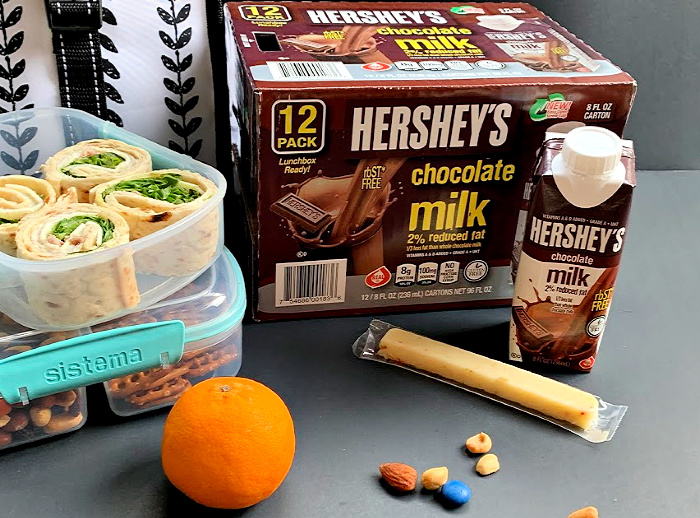 The main thing is to work a little in the beginning and then your family will find their own groove. My kids even pack their own lunches these days! There is hope to be found!
Be sure to pin this post for later…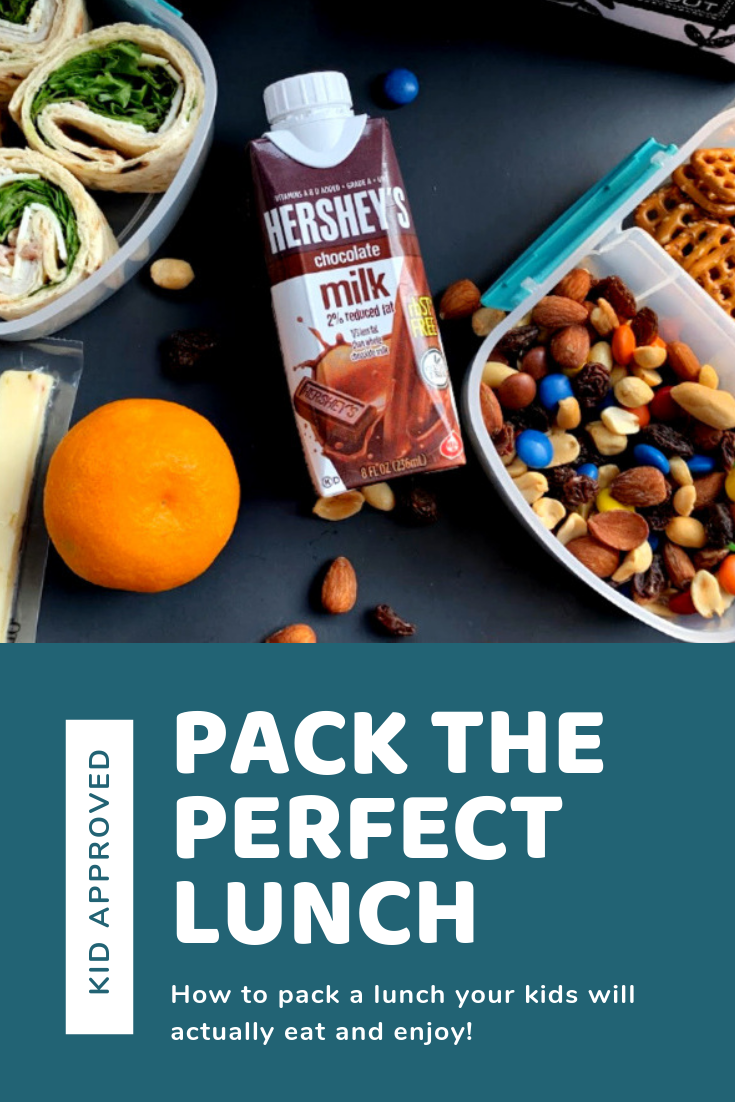 The following two tabs change content below.
Hey y'all! I am Trish and the creative voice behind Uncommon Designs. I adore party planning, holiday celebrations, and all things crafty! I am so excited to share my creative adventures with you!
Latest posts by Trish Flake (see all)