We have big plans when the kids get home from school today… ghost treats for hot chocolate and a little pumpkin carving. I love that it isn't any ordinary Tuesday and I love even more that these are plans that aren't stressful in the slightest!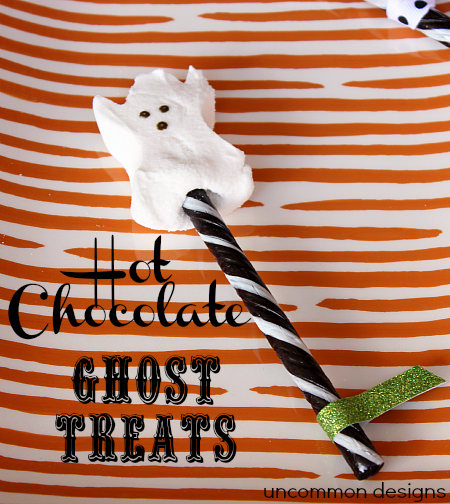 Just our little family… getting our hands dirty and sticky… getting crafty… I can just hear those girly giggles now…   They pretend like they hate the pumpkin guts, make a crazy mess in the kitchen, and little La La will once again eat some raw pumpkin and wonder why on earth people think that pumpkin pie is so good.
This is one of my most favorite days of the year.  I love watching my girls excitedly choosing how our little pumpkin will look. I'm sure it won't be spooky, but sweet like they are…. with a little mischief thrown in! This may be our first year with no thoughts of princess pumpkins… they are growing up so fast.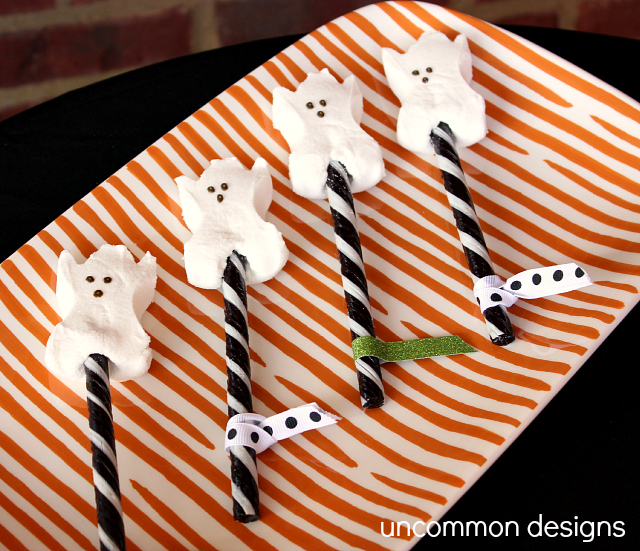 The girls will march their beauty out to the porch and wait until someone walks by and sees what they've been working on.  They will wait until it is complimented properly and then be ready to play.
After we light our masterpiece, I have plans for us to walk around the neighborhood and admire everyone's  works of art.  We will drink hot chocolate garnished with these adorable little ghost treats.  Aren't they just so stinkin' cute?! I know the girls are going to be excited.
The best part is that they couldn't be easier to make… all you need are ghost peeps, a black and white swizzle stick, and a little ribbon or glitter tape to keep from getting your fingers sticky.  Just give old ghostie a little jab and will have the sweetest looking cup of Halloween Hot Cocoa ever!
Do you have any special Halloween traditions that you share with your family?
The following two tabs change content below.
Hey y'all! I am Trish and the creative voice behind Uncommon Designs. I adore party planning, holiday celebrations, and all things crafty! I am so excited to share my creative adventures with you!
Latest posts by Trish Flake (see all)