Get festive with a gingerbread latte
You guys… I am in love with gingerbread lattes. Seriously in love.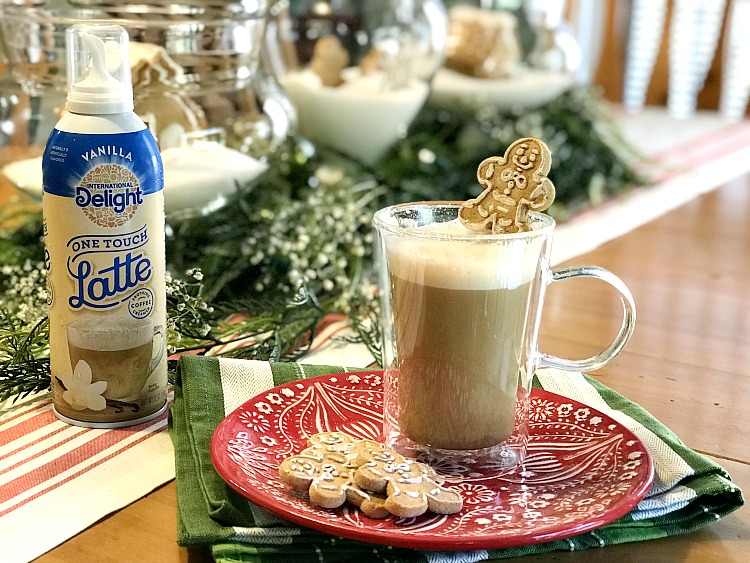 I didn't even drink coffee until after I had my first child because I had never tried flavored coffee before. Once my eyes were open to coffee drinks, I have been a huge fan. I love just about every type, but festive flavored drinks are my favorite.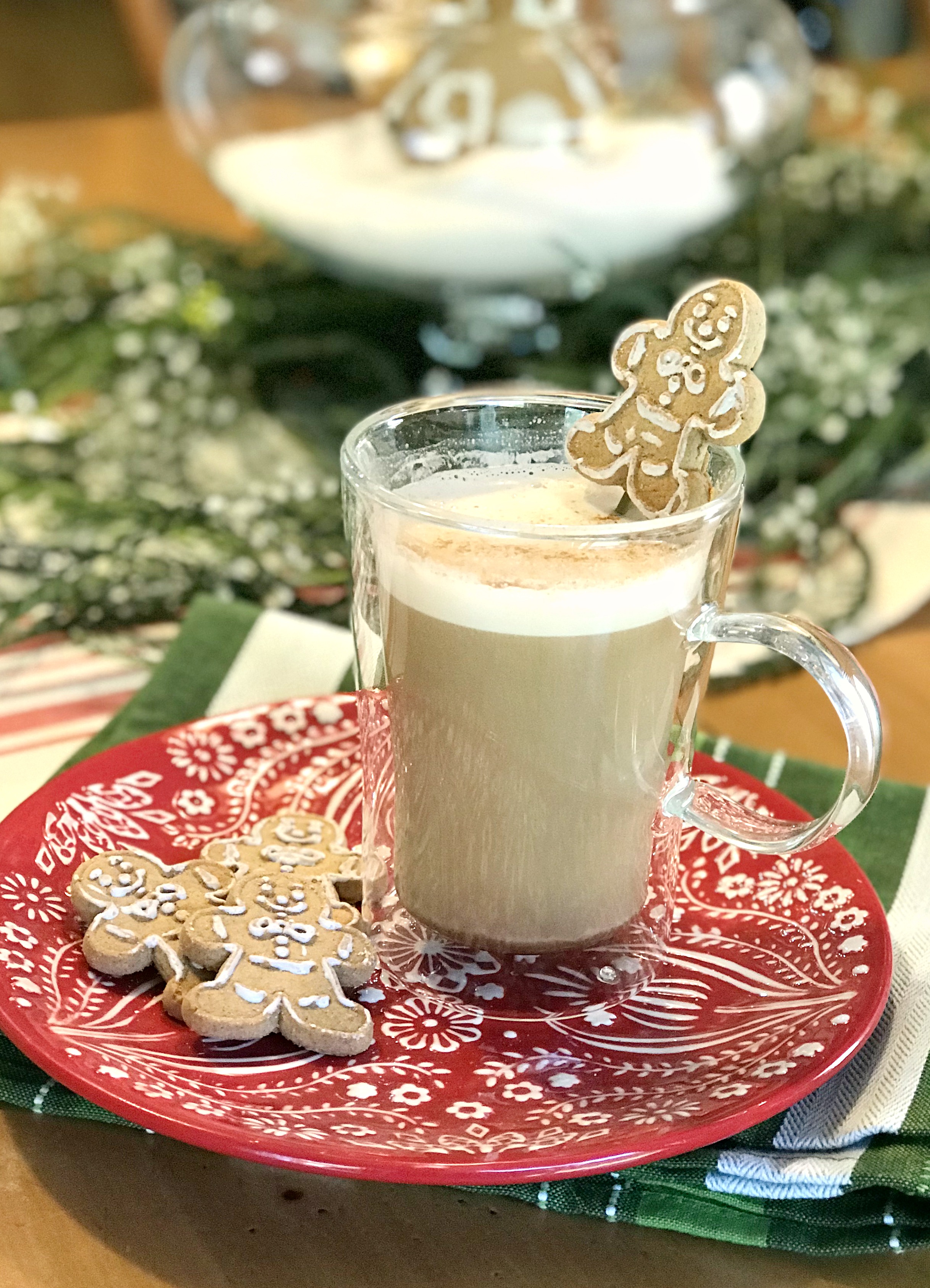 You may remember me sharing how to make a latte' last year. Well, I am still obsessed, but I've turned my inner barista up a notch.
Today, I am going to show you how to make a gingerbread cookie latte with the  One Touch Latte'™ by International Delight®.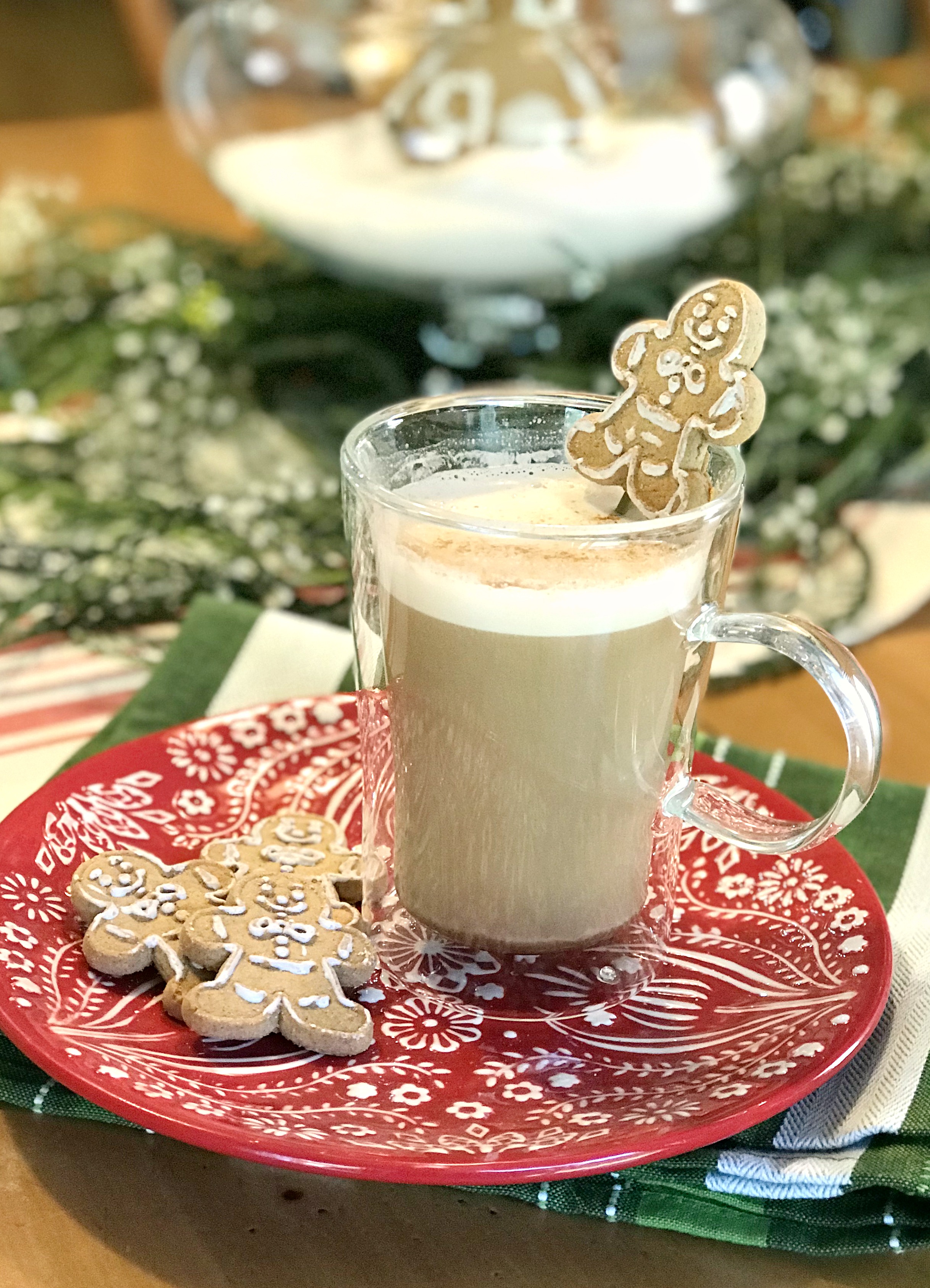 The One Touch Latte'™  is such a smart product. You can find in in the dairy section at your local Walmart.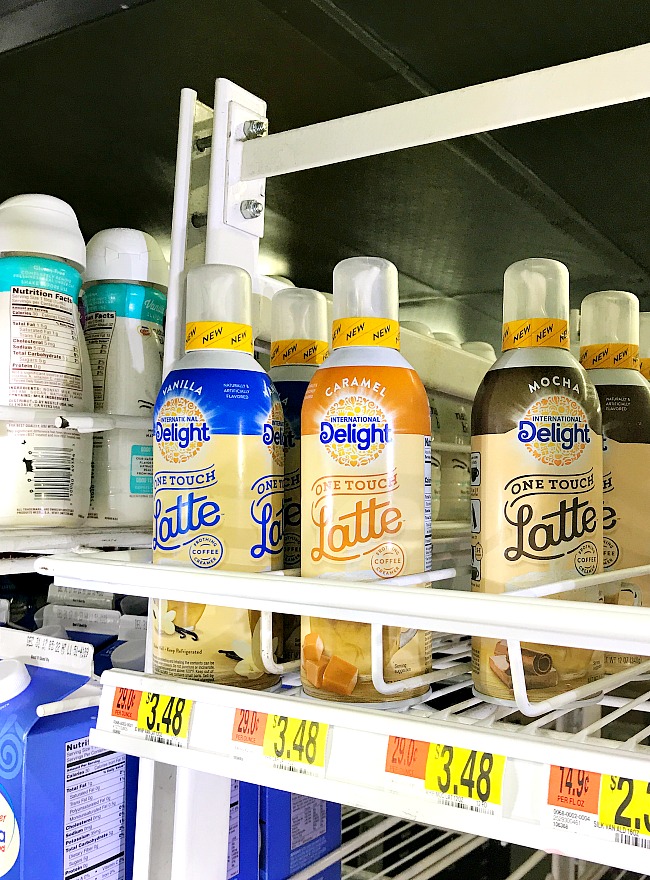 Not only does it sweeten and cream, it turns ordinary coffee into a latte' in three easy steps.
These are two of my favorite flavors: Caramel and Vanilla. For the gingerbread latte, I used Vanilla. To make the latte', you will point, press and obsess.  Take a look at the video below to see how you can just point and press to transform your home-brewed coffee into a coffeehouse-style latte' in seconds. You can also see an International Delight® One Touch Latte in-store demo taking place at select Walmart stores over the days of November 11-12!

This gingerbread cookie latte is perfect for the holiday season and could not be easier to make.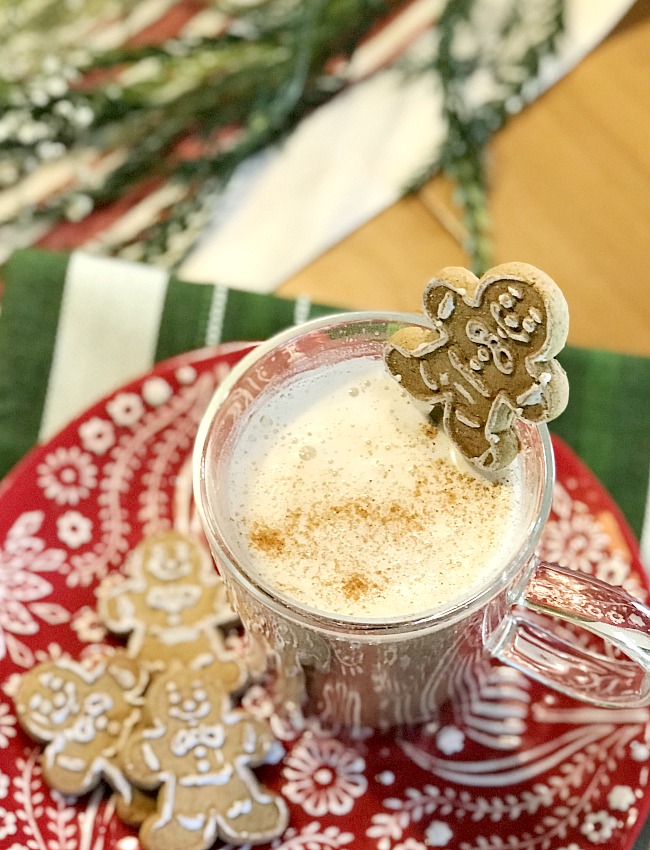 Gingerbread Cookie Latte
2 1/2 cups water
1/2 cup creamer or milk, optional
2 1/2 tablespoons sugar
1/2 teaspoon cinnamon
1/2 teaspoon nutmeg
2 1/2 teaspoons ginger
1/2 teaspoon vanilla extract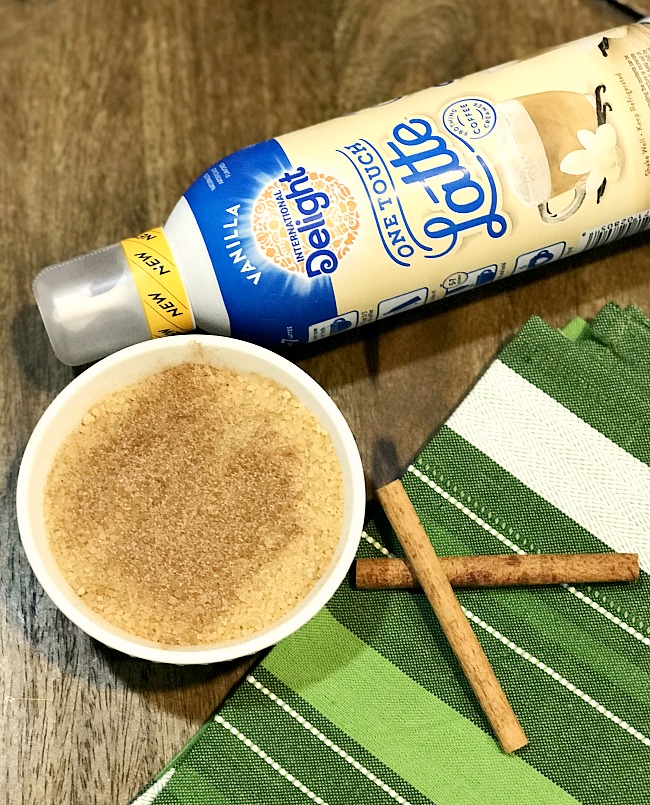 Mix together your dry spices and boil water to a rolling boil.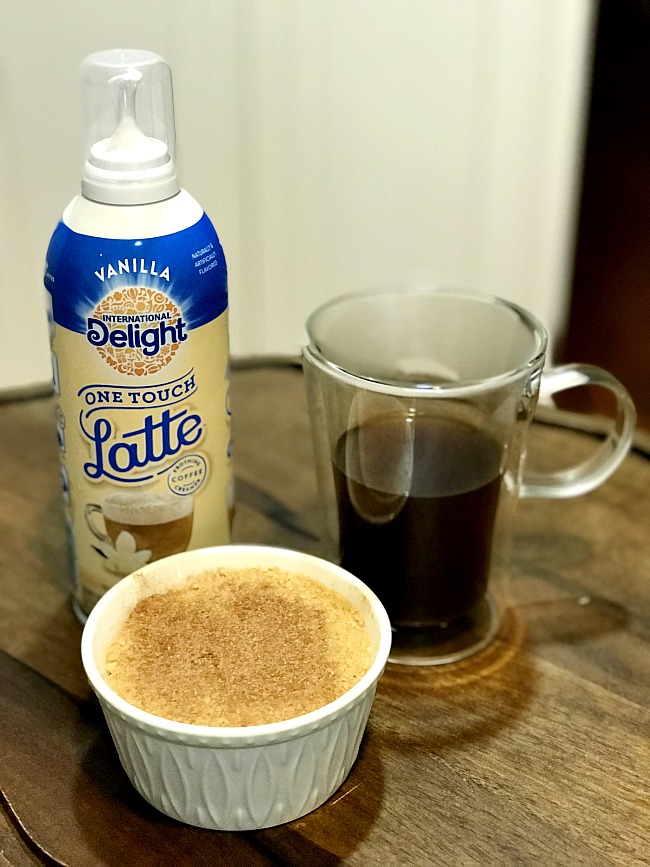 2. Brew coffee and fill the mug half full.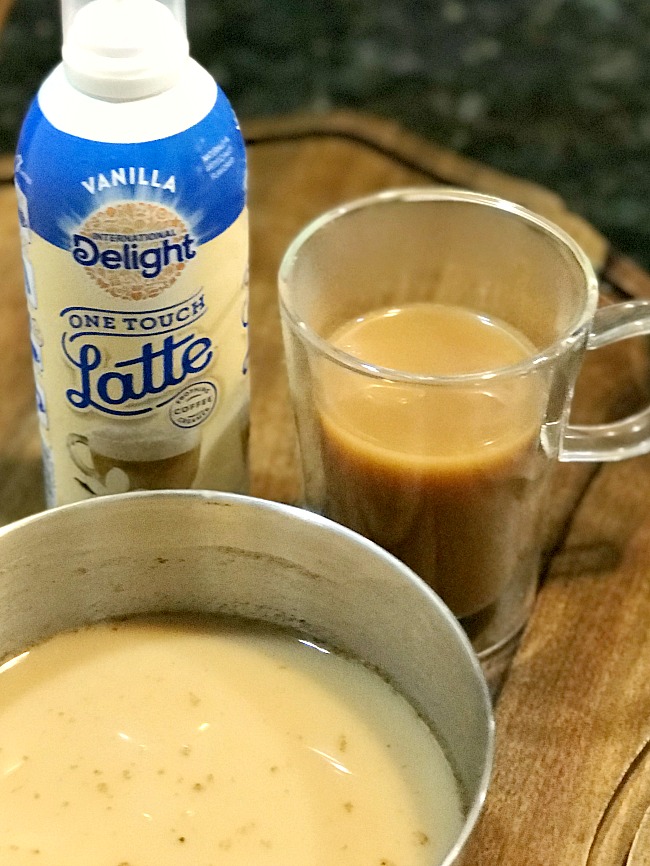 3. Add dry spices and milk or creamer, if desired, to boiling water and mix well to make the gingerbread flavoring. Add 3-5 tablespoons of gingerbread flavoring to each mug of coffee.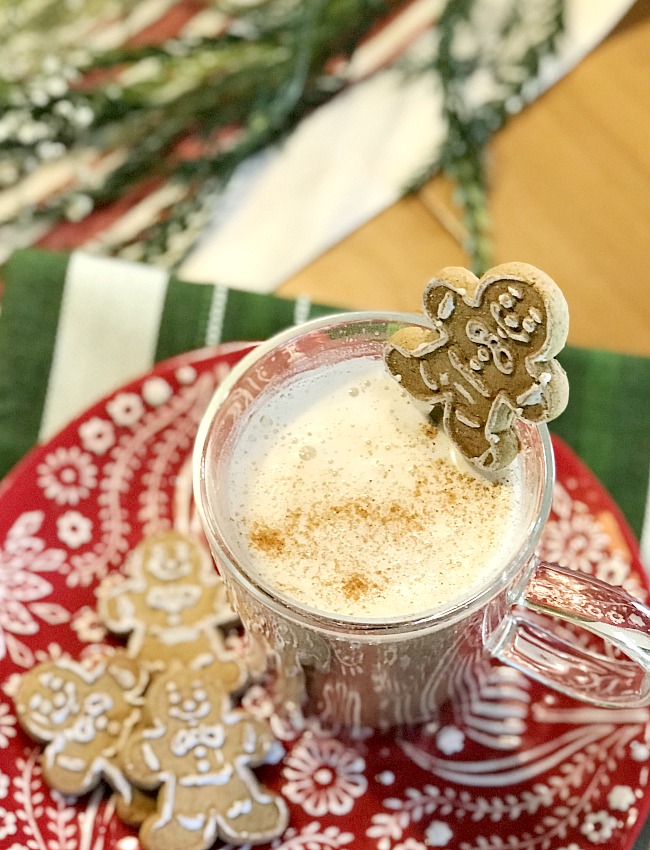 Follow the directions on the can to make a perfectly frothy and creamy latte at home!
The following two tabs change content below.
Hey y'all! I am Trish and the creative voice behind Uncommon Designs. I adore party planning, holiday celebrations, and all things crafty! I am so excited to share my creative adventures with you!
Latest posts by Trish Flake (see all)