Hearts and Joy Valentine Display appeared first on Uncommon Designs.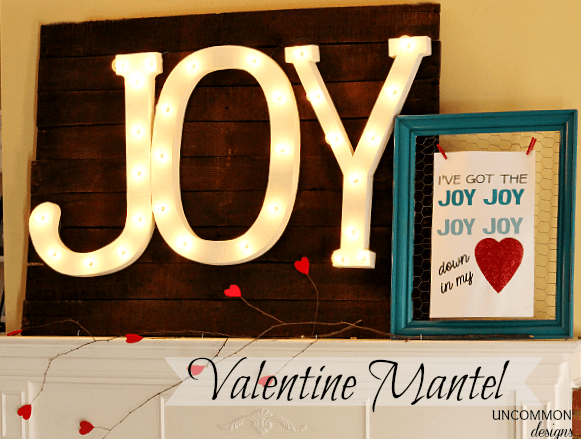 Ok.  So I just couldn't do it…
I wasn't ready to take my pretty Joy letters in light down.   So I didn't!!
Since I wasn't ready to let go of my sign until next November, I decided to switch my Joy to the World holiday mantel into a hearts and joy Valentine display. Do you ever have something from the holidays that you have trouble packing away until the next year?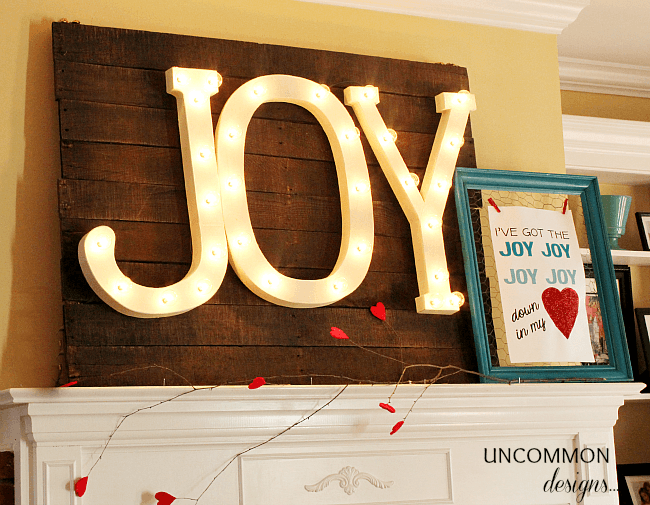 It couldn't have been easier to make the transition to Valentine's Day.  I simply pushed my pallet art down to the left a bit on my mantel. Easy peasy!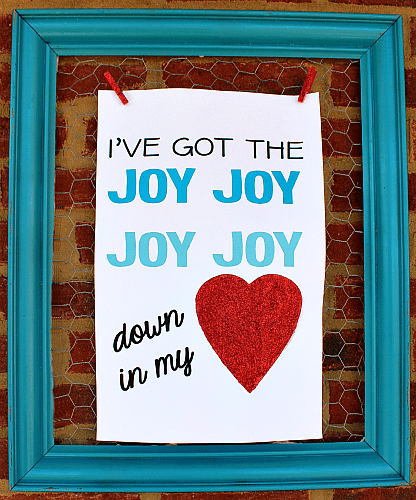 Next, I added a chicken wire frame with  our free  printable I've Got the Joy… sign clipped to the front.   It makes the entire room just feel SO happy and who doesn't need a little more happiness in their life?!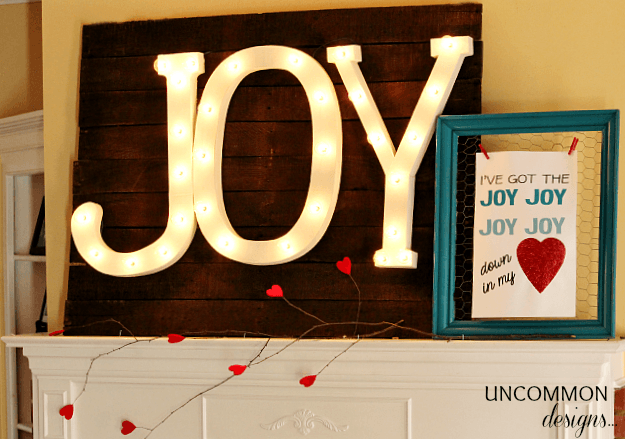 The final step was adding some fun felt heart branches across the top of the mantel. They really tied it all together and added that ever-important natural element to the space.   Don't worry, I'll be back in a few days to show you how to make those, too!  They couldn't be easier and can be added anywhere for a splash of color and festive decor.
Have you guys finished decorating for Valentine's Day?  I am almost done, but have a few things in the works for the girls.  I am blowing the dust off my sewing machine as we speak!  Have a great week!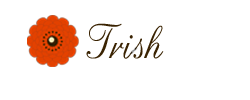 The following two tabs change content below.
Hey y'all! I am Trish and the creative voice behind Uncommon Designs. I adore party planning, holiday celebrations, and all things crafty! I am so excited to share my creative adventures with you!
Latest posts by Trish Flake (see all)