This shop has been compensated by Collective Bias, Inc. and its advertiser. All opinions are mine alone. #CreatewithHP #CollectiveBias
As I write this post, I can hear my eight year old snoring like a tiny beautiful bear in the next room.  It is nearly ten o'clock in the morning and school starts in six days.  I know that we should have been waking up early to prepare for the start of school, but my girl was tired!
I used to be so worried about every tiny detail about back to school and I still suffer from my addiction to school supplies. Doesn't everyone get a high when they see all of the beautifully colored notebooks and folders in the store?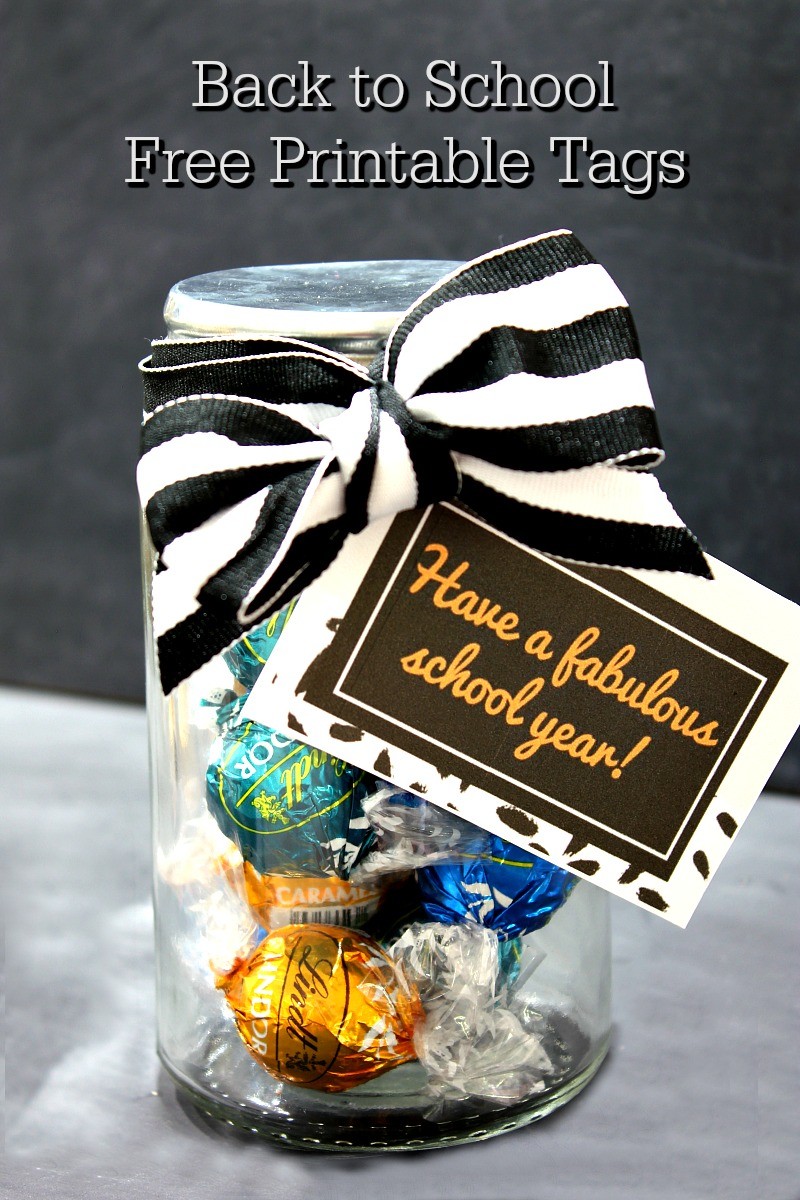 The worries of do we have everything we need and will those short jeans pass for capris are still there, but I also worried about my girls' teachers. Would they be a good fit, would they really get to know my child, would they see if they are struggling, would they instill a hunger for learning?  Bless their sweet hearts with this recovering helicopter mom.  Not this year, though.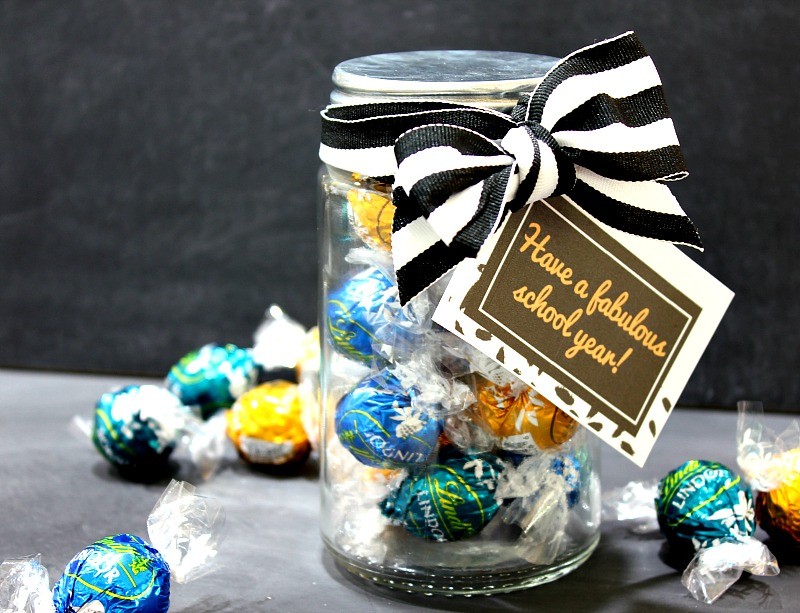 My fears haven't been quelled because I know who their teachers will be, but because I have a new found love for teachers and I know their capabilities and the large hearts of those in the education system.  In the last couple of years, I have acquired so many new friends in the education field and a few that are studying to become teachers. Let me tell you, their hearts are overflowing with love and a mission for the lives of each child they touch. I have been so inspired by them… their days are long and they have their own families to care for at the end of the day, but they love what they do and it shows.
I was given the opportunity from HP and Walmart to give this printer to someone.  Through my work with the PTA, I learned that the teachers really have such limited resources and come out of pocket for so many things, I knew that I wanted to give it to a teacher. This would be perfect for the classroom. It is the world's smallest All-in-One printer, so it wouldn't take up much space and the ink consumption is top notch. No constant trips to the store to purchase ink cartridges when you have the Original HP high yield ink cartridges.
Look how great it looks! It is as tall as a cell phone and can print, scan and make copies. You can easily set it up and get connected quickly for wireless so you can even print from any mobile device. You can even scan any object with the HP All-in-One Printer Remote mobile app from your smartphone or your tablet.  The best part… this small, but powerful printer will fit your budget. It is so affordable and would be great for a student, teacher, just about anyone!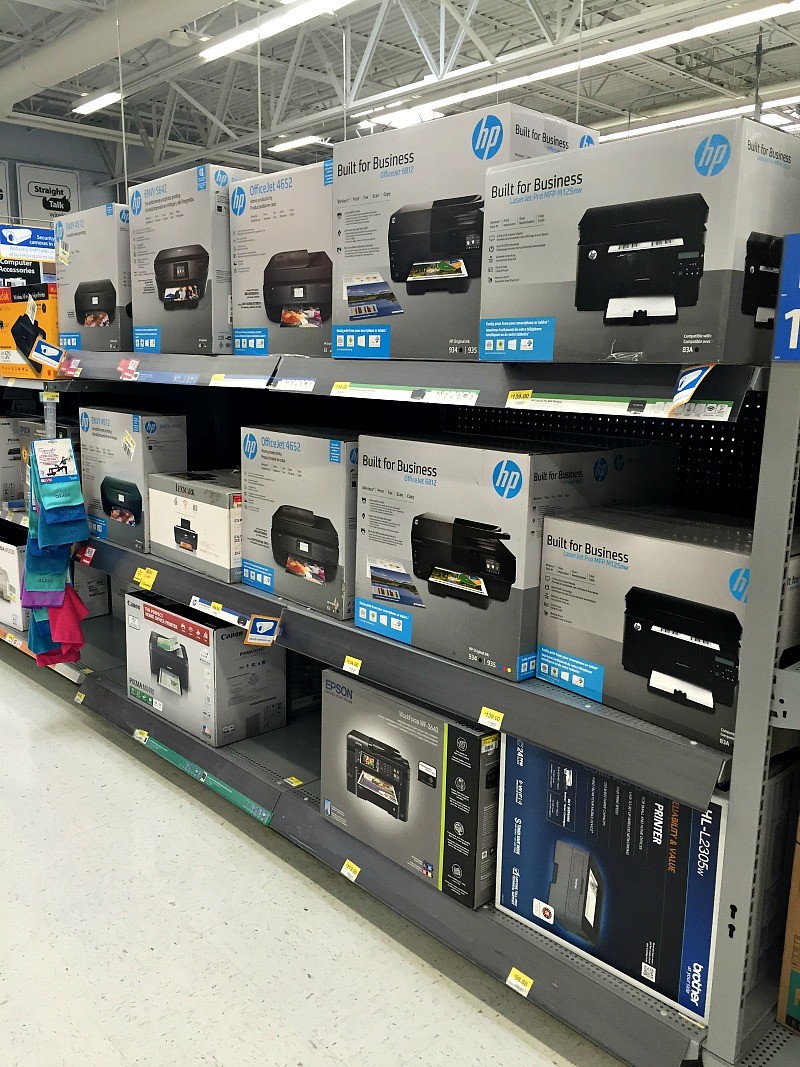 This printer is only available at Wal-Mart in the printer section at , the HP DeskJet 3752 and you can also purchase it online. I used the shipping pass to purchase the printer and it was on my doorstep in two days.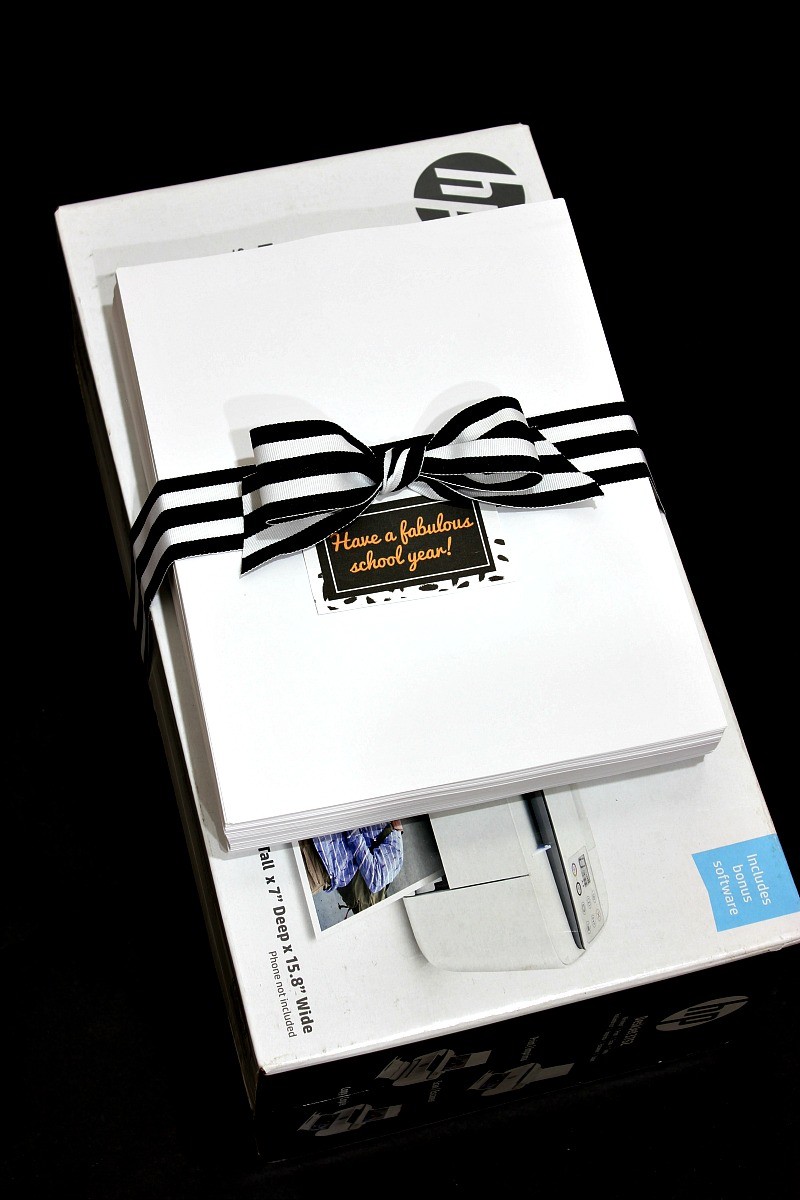 I wrapped up my printer with a ream of copy paper and attached some cute printable tags that are available for you guys to download and use as well. Click here to download.
I was so excited to carry my printer package up to our school and deliver it to our principal. I knew she would know which teacher could use it in their classroom.  By the way… she is my favorite principal ever. She is warm and loves each and every child.  She holds their hands as they cross the walkway after school and it is my favorite part of the day.  Those kids are beaming.  She is another reason why I don't worry about my kids at all while they are at school.  When they are that loved my worries are needless.  I just pray for her and the teachers constantly and I do what I can to help out when they need me.
Be sure to download a set of "Have a Fabulous Year" printable tags and you can give a sweet surprise to a teacher, your child, or anyone as they prepare for a fresh new start in school this year! You can also visit the Create with HP site for more creative ideas to use with your new printer!
The following two tabs change content below.
Hey y'all! I am Trish and the creative voice behind Uncommon Designs. I adore party planning, holiday celebrations, and all things crafty! I am so excited to share my creative adventures with you!
Latest posts by Trish Flake (see all)