Happy New Year Printable Gift Tags are perfect for this holiday season!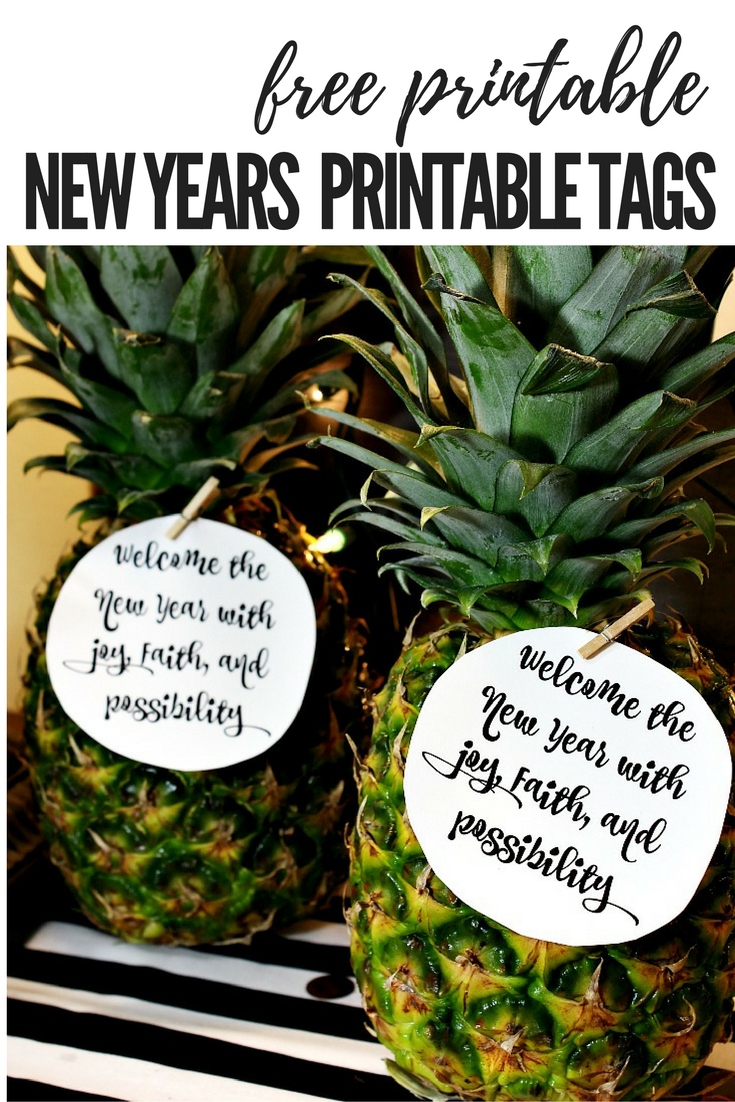 It is that time of year again folks.  I have to admit… the excitement of a new year on the horizon makes me giddy. Nothing really changes, but expectations seem to loom on the horizon and some are daunting to me at times.  Losing weight, less eating out, more family time, less tv…. those are my normal standards, but I want this year to be different.
I want to have a new outlook on the new year and I'm challenging myself to dig a little deeper and let go of some things that may not be what I really need to do right now.  Here are the things that are super important to me and you guys are the first that I am sharing them with.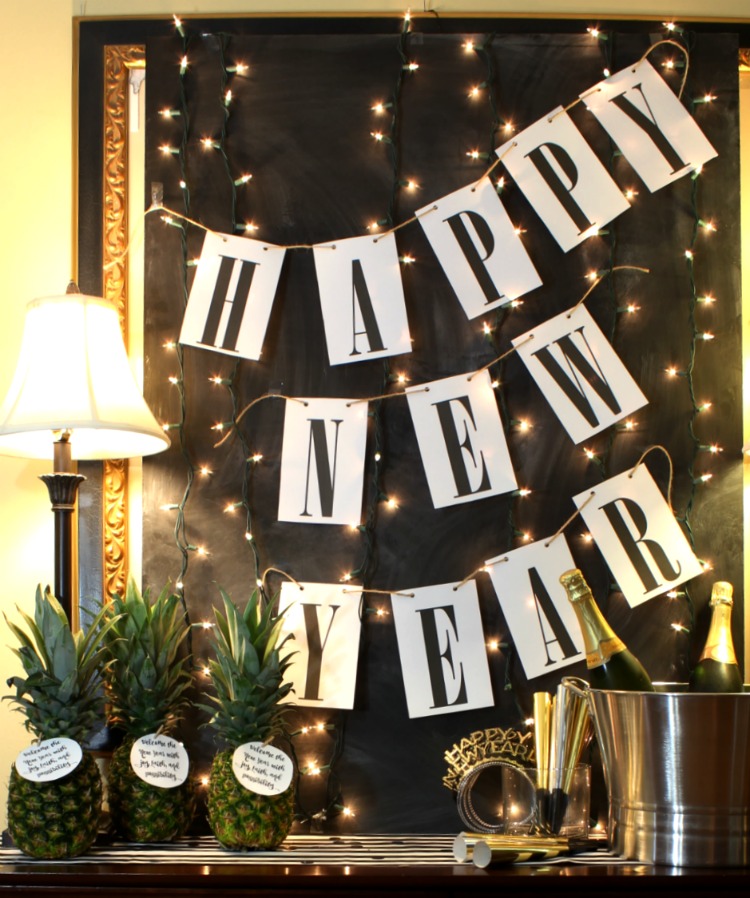 This year, I want to live in the present and feel the joy of every one of life's little moments.  They are everywhere.  Joy is all around me and I want to be in the moment and present and feel it to at its greatest level.  That means I need to slow things down a bit, focus a little harder on some things and decided if I'm spending my time in the way that paves a course to being in the moment.
Faith is also something that I want to be more passionate in the year to come.  I am not a newbie daughter in Christ, but I am beginning to see things from a totally new lens and it is requiring me to step out of my comfort zone more and more. I just pray that the Holy Spirit will continue to impress this desire and urgency upon me.  I can see it trickling down to my sweet girls and that is what my goal as a mom is all about.  I want my girls to know that they are loved by Christ and with Him alone they can do anything. I want to learn more and do more and am so thankful that I am in a position right now in my life where I can.
Finally, I want to be open to the possibility of growth, of overcoming fears, letting go of things that hold me back and to surrender to the plan that God has laid before me. I don't quite have it all figured out yet, but I think we are all a work in progress most of the time.  I'm okay with that, too! I wish all of these wonderful things for you all this year, too.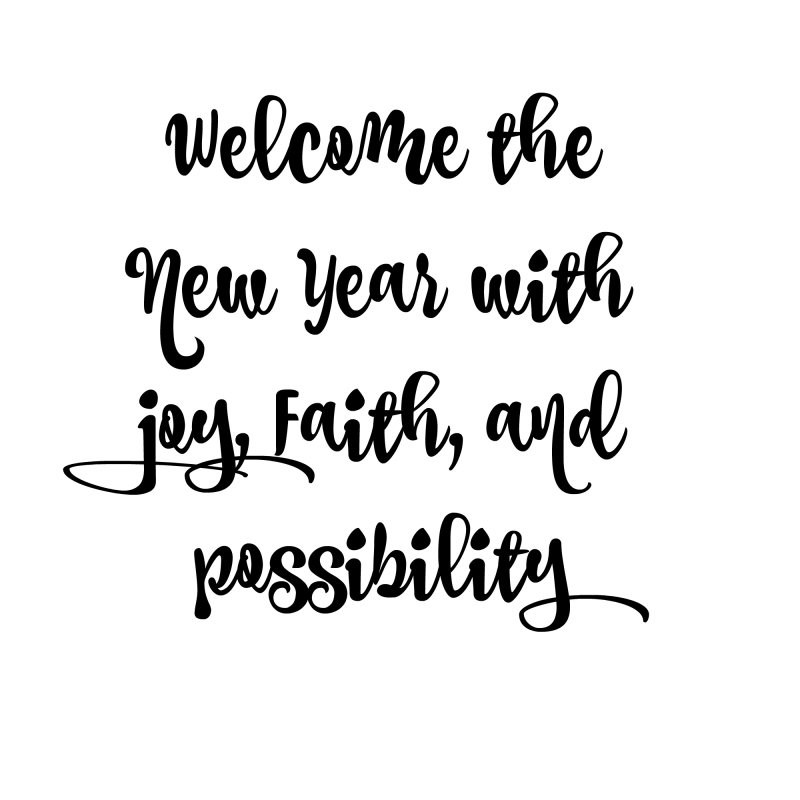 You can download these Happy New Year Printable tags here.  I attached them to a pineapple as a symbol of being welcome.  A little Southern, but that's just who I am!  Attach them to whatever you like or just print them out for yourself.
Happy New Year Friends!
PS.  If you need a quick New Years Eve Decoration, this Free Printable Banner Will do the Trick!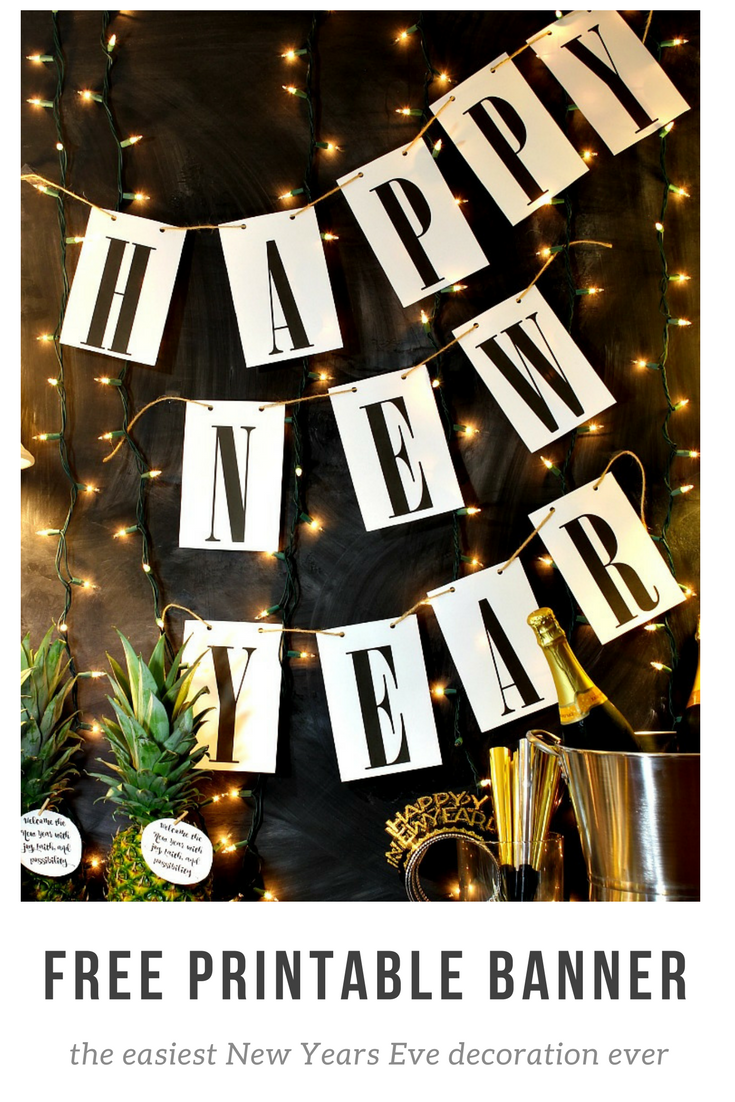 The following two tabs change content below.
Hey y'all! I am Trish and the creative voice behind Uncommon Designs. I adore party planning, holiday celebrations, and all things crafty! I am so excited to share my creative adventures with you!
Latest posts by Trish Flake (see all)