Hey y'all!  I am so excited to be sharing even more crafty Halloween fun.  Today I am talking two of my favorite things… Halloween and Candy!  I have whipped up the cutest (and yummiest) Halloween Candy Wreath!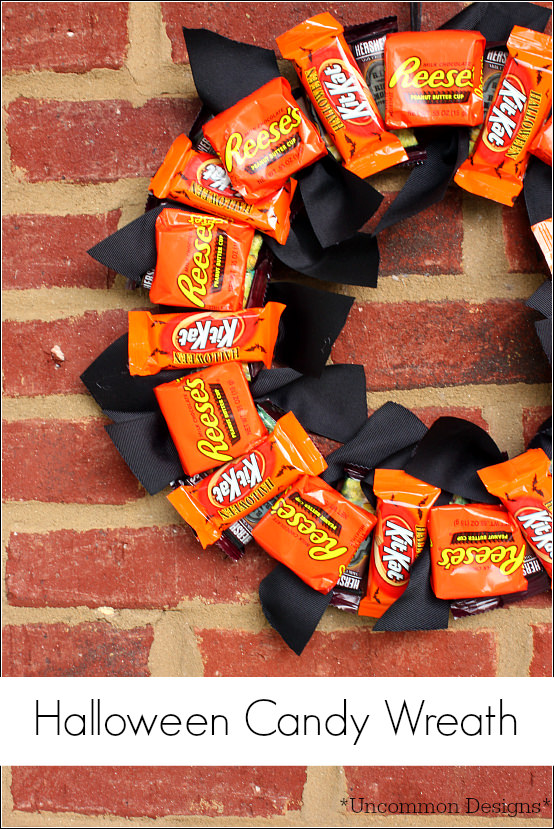 Every year we start the Boo! tradition in our neighborhood and I am always trying to come up with something cute and a little different.  This year I thought I'd really shake things up and make a wreath that can be left on someone's door.  It was a cinch to make, too!  Here is how…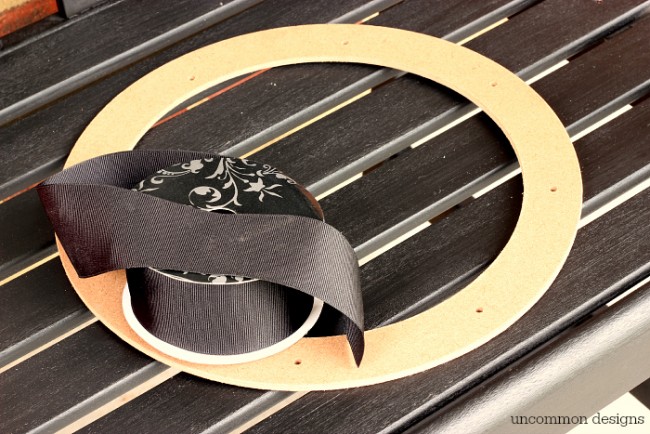 I picked up one of the flat ring wreath forms, some thick black ribbon,  and a few bags of Halloween candy.  There never was a project more dangerous that me trying to watch my figure while working with Reeses Cups!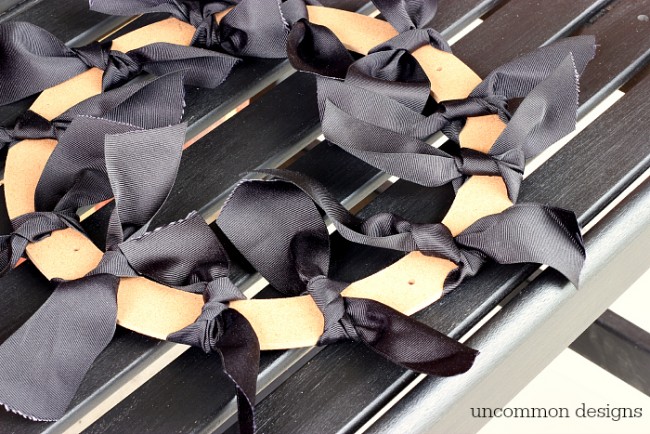 I tied strips of ribbon around the wreath form and spaced them out evenly.  This ribbon really unraveled a lot, so I went back and heat sealed the edges with a lighter.  If you aren't familiar with heat sealing ribbon, I'll give you a quick lesson.  When ribbon has a little bit of polyester in it, you can take a lighter and brush the flame over the ends of the ribbon.  It will melt and keep the ribbon from fraying.  So much easier than the liquid stuff.  It also makes your project look more polished.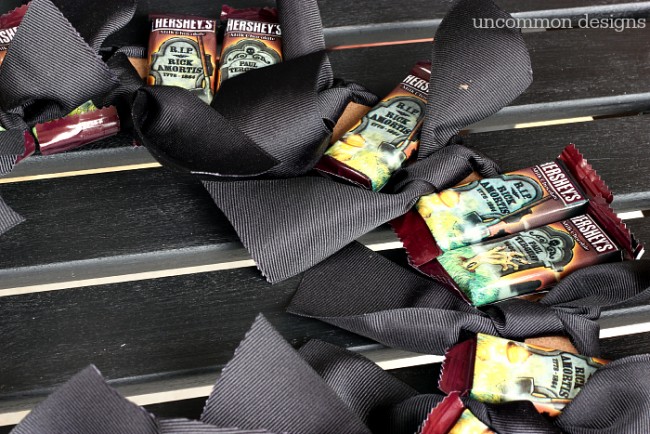 Now it is time to add the candy!  You can use anything you want and in any pattern.  I added a layer of Hershey Bars around first and then stacked Kit Kats and Reeses Cups next.  I used a dab of hot glue on the "flap" of the candy bars and pressed it on the wreath.  No melting occurred… thank goodness!
I also tied a little bit of tulle to act as a hanger.  All done!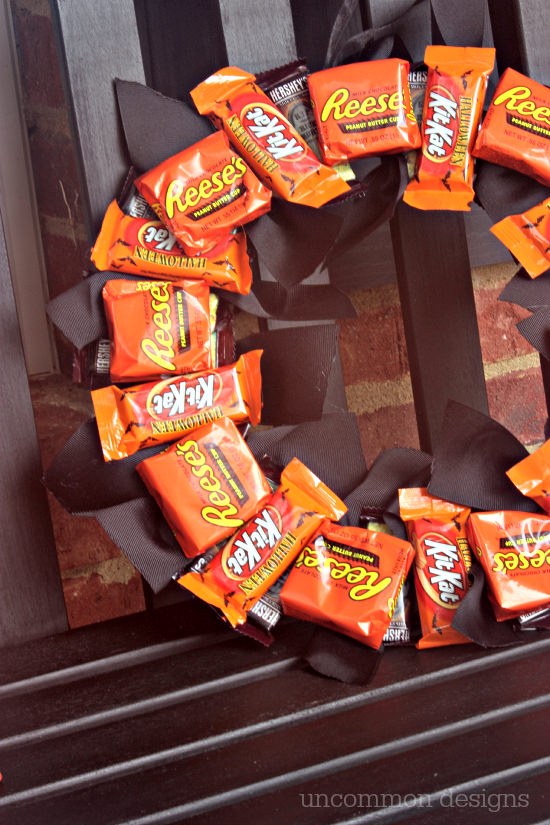 The hard part now is waiting to deliver this bad boy to an unsuspecting neighbor and not eating any of the candy first!  Do you Boo! your neighbor?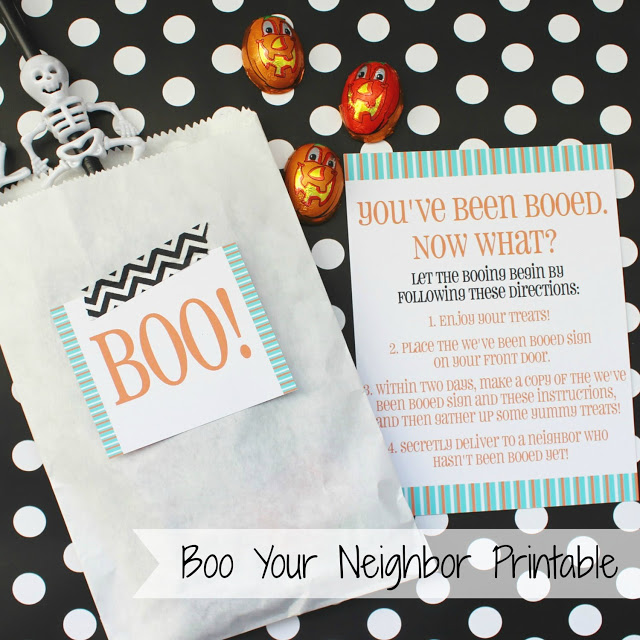 We have some adorable Free Boo Your Neighbor Printables to add to your wreath or any other goodie you'd like to deliver!
Have a great weekend!  I have a very special guest visiting tommorow.  I hope you guys will visit!
*Trish
The following two tabs change content below.
Hey y'all! I am Trish and the creative voice behind Uncommon Designs. I adore party planning, holiday celebrations, and all things crafty! I am so excited to share my creative adventures with you!
Latest posts by Trish Flake (see all)