Gingerbread Men Decorating is Easier than Ever!
I've been sharing so much this holiday season about my kids and our what we are doing for the holidays.  There is a reason for that… I'm trying to squeeze in every single ounce of fun this Christmas.  Children make this season magical, don't you think?  
The magic doesn't have to overwhelm you as a parent, I promise.  Take for example our afternoon decorating gingerbread men.  I purchased a few giant gingerbread men kids, a couple of cute mugs and toppers, and a carton of International Delight Hot chocolate.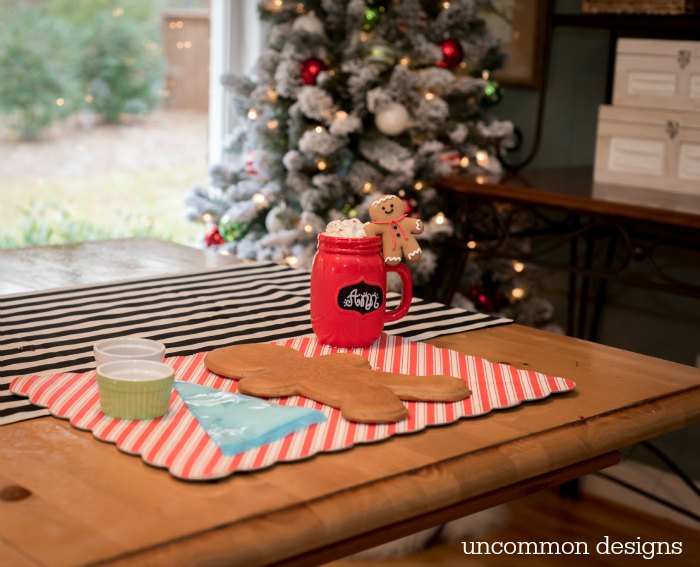 The kids thought I'd hung the moon and they loved coming home to a party just for them. They didn't care that I didn't bake that gingerbread cookie or that the hot chocolate came in a carton.  They were thrilled that they were thought of and that my time was theirs when they came home.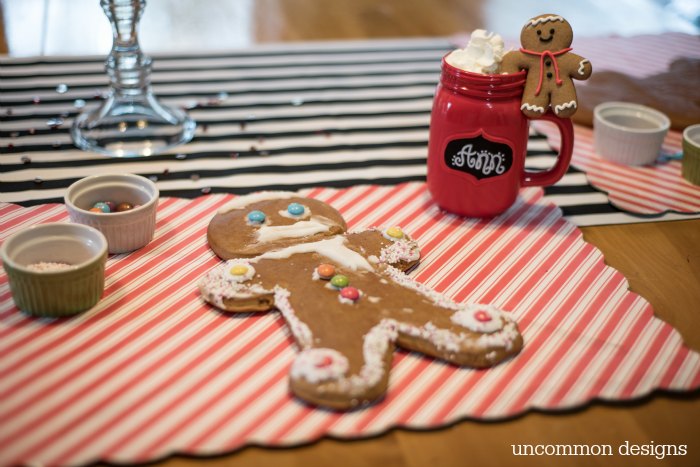 This is Henry, their favorite gingerbread man.  He was perfect!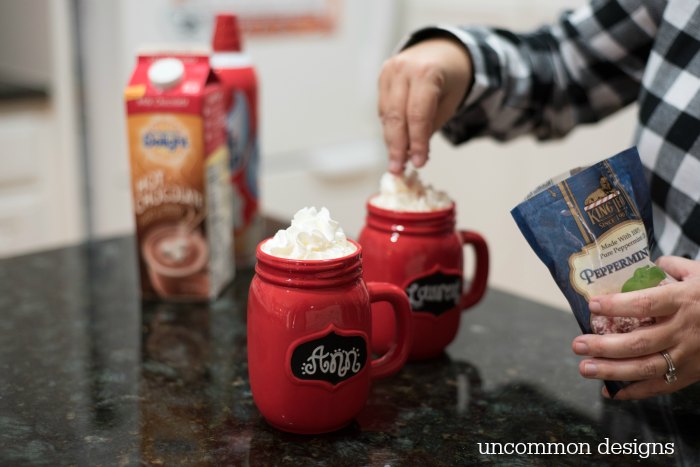 They love their mugs filled with hot chocolate, too.  Did you know that International Delight sells cartons of Hot Chocolate and Egg Nog already made and ready to just heat and drink?
The hot chocolate even comes in milk chocolate and dark chocolate flavors.  It was sweet and delicious.  The nog comes in original and vanilla.  I think I'll try the vanilla next!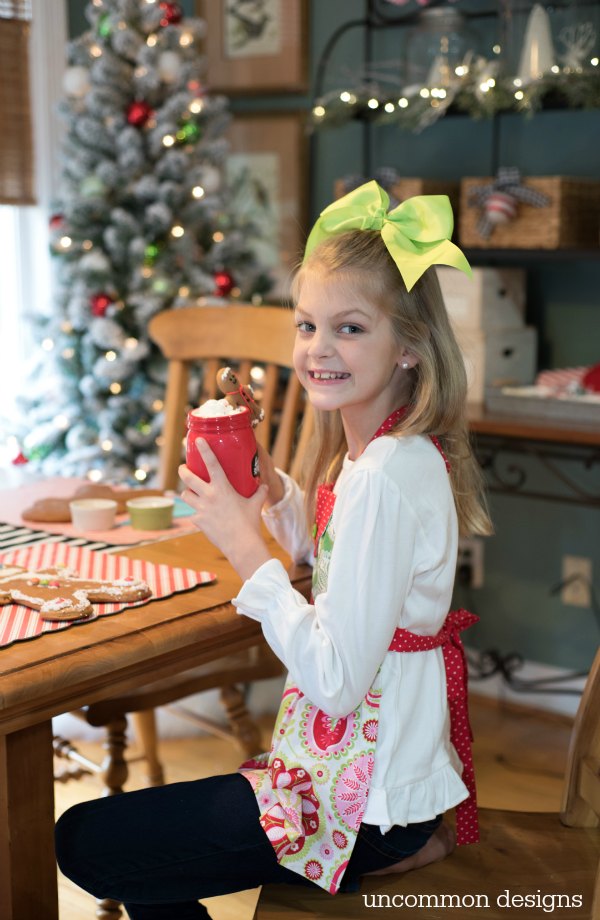 Ann, my 11 year old, loves that she can make it herself without any mess!  Oh wait, that's me!  I love it that she can make it herself and that there is no mess 🙂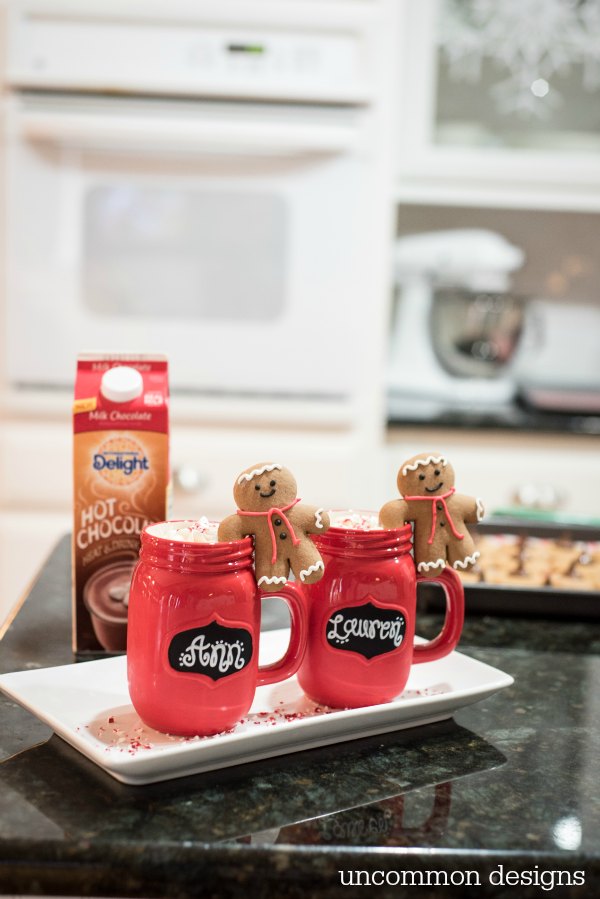 At any rate, it is all about easy in this house.  To me easy means more time for fun and giggles and chocolate mustaches.  Most of us don't have the time during this busy season for hours spent in the kitchen when we could be sharing it with our family.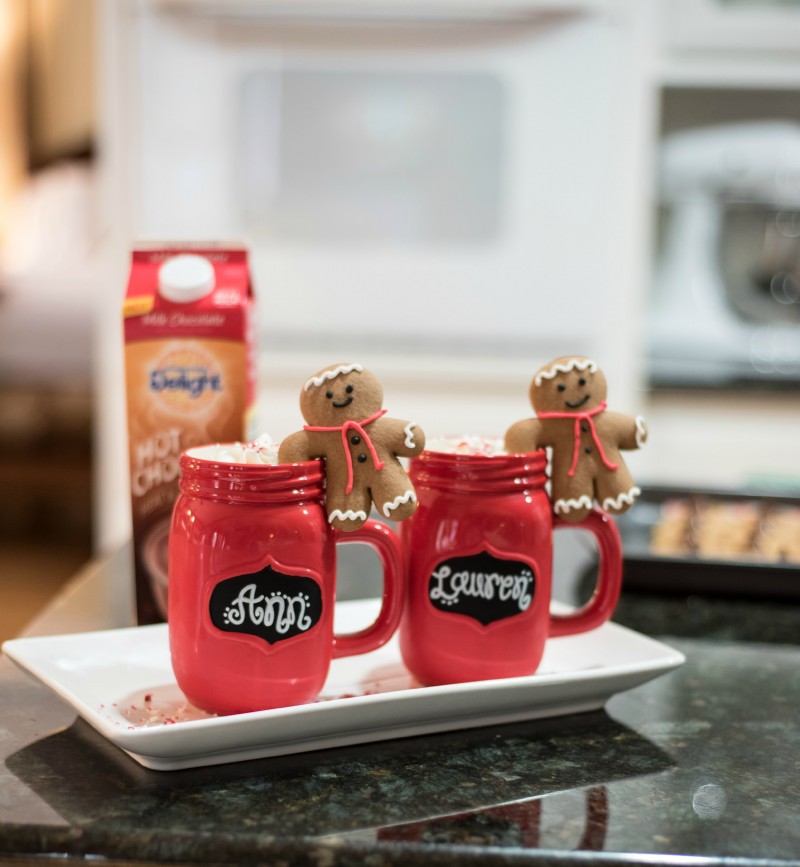 When you are out an about today, pick up a carton of International Delight Hot Chocolate in the refrigerated section and plan something simple with the kids.  Read a book, watch a Christmas movie, take a stroll down the street to look at holiday lights, or even decorate giant gingerbread cookies!  Whatever you do, your kids will love it and these are the memories they will never ever forget!
Visit InternationalDelight.com to share how ID helps them capture the spirit of the season for a chance to win a holiday brunch for friends and family hosted by International Delight!
This is a sponsored conversation written by me on behalf of International Delight. The opinions and text are all mine.
The following two tabs change content below.
Hey y'all! I am Trish and the creative voice behind Uncommon Designs. I adore party planning, holiday celebrations, and all things crafty! I am so excited to share my creative adventures with you!
Latest posts by Trish Flake (see all)