Outdoor Decorating with Plants
I love this time of year. Our grass has finally turned green, the trees are filling out with vibrant foilage, and my back deck begins calling to be awaken. When that happens, I begin my search for beautiful full sun plants and today I am sharing my finds and how useful these plants can be for everyday outdoor decor and for entertaining!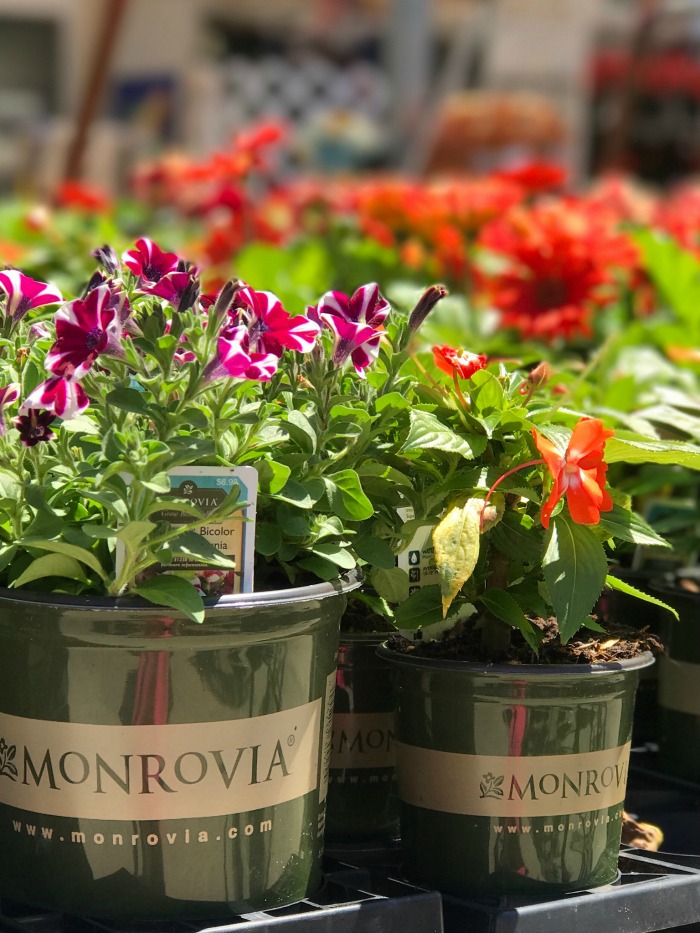 Now for the fun part… shopping!  I headed to Lowes, they have the best selection of Monrovia plants. The thing I love about Monrovia annual plants is that they are top quality, which is perfect for me, because I have not had the best track record with growing plants on my back deck. They last and stay vibrant even with the touch beating my porch gets by the sun.
Aren't these just amazing?  There were so many to choose from, it was so difficult to pick.  Luckily, I know that I need a full sun plant.  Their plant tags are chock full of information, too.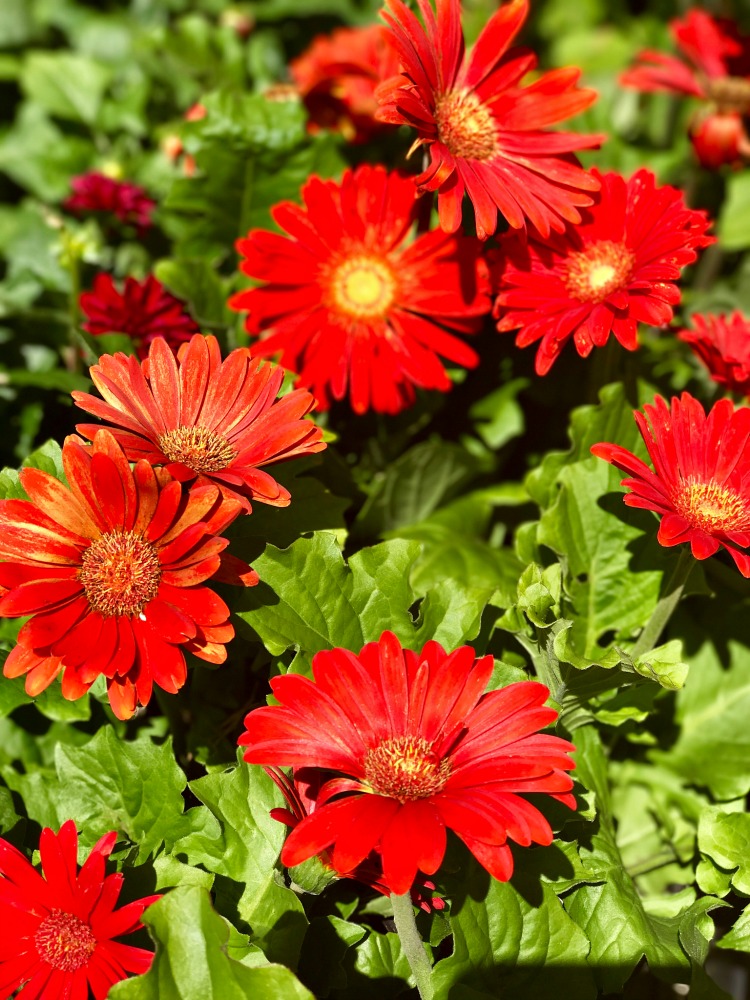 You can find out which plants will do well in your climate and yard here.  On the Monrovia site, you will find so much information, I know that you will be ready to add a pop of color to your yard in no time!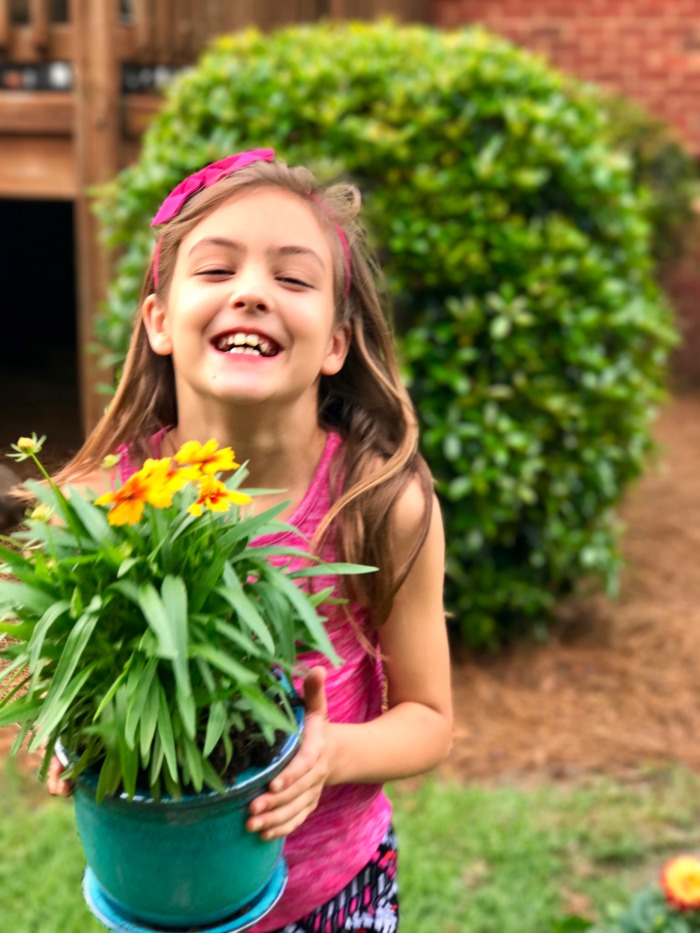 Mini blogger, La La, wanted to help me put the flowers in the pot and she was a natural. She was telling me how to do it and I patiently followed her directions. We had a great time, got super dirty  and super wet! She thought it was hysterical!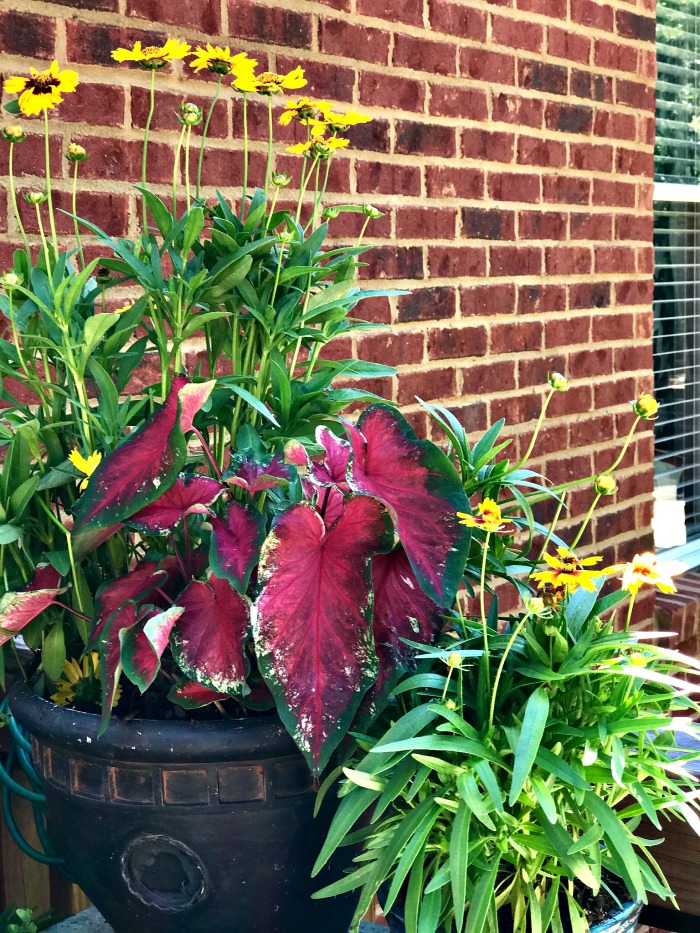 I added this grouping in beside my outdoor sofa and it is so full of color. I love it when even just the greenery makes a statement.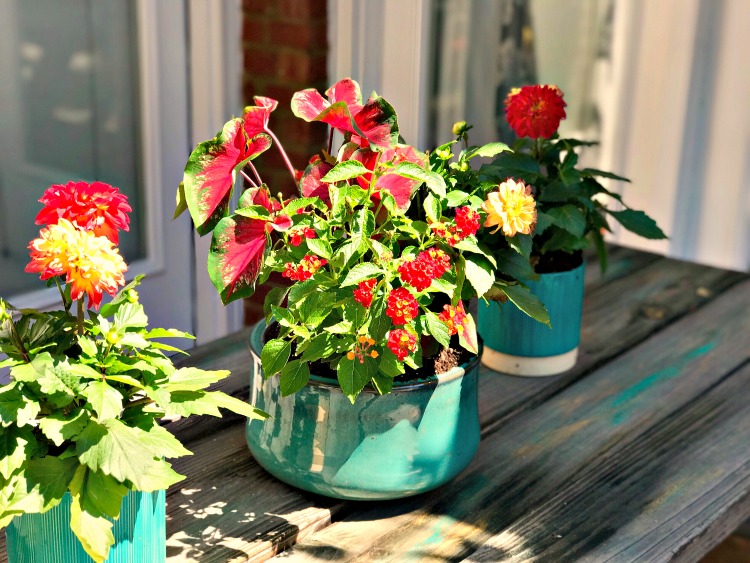 This is the arrangement I put together for a ladies night I hosted on Friday night. It was simple, but beautiful for everyday use. For that evening, I simply added some tea lights and the mood was set!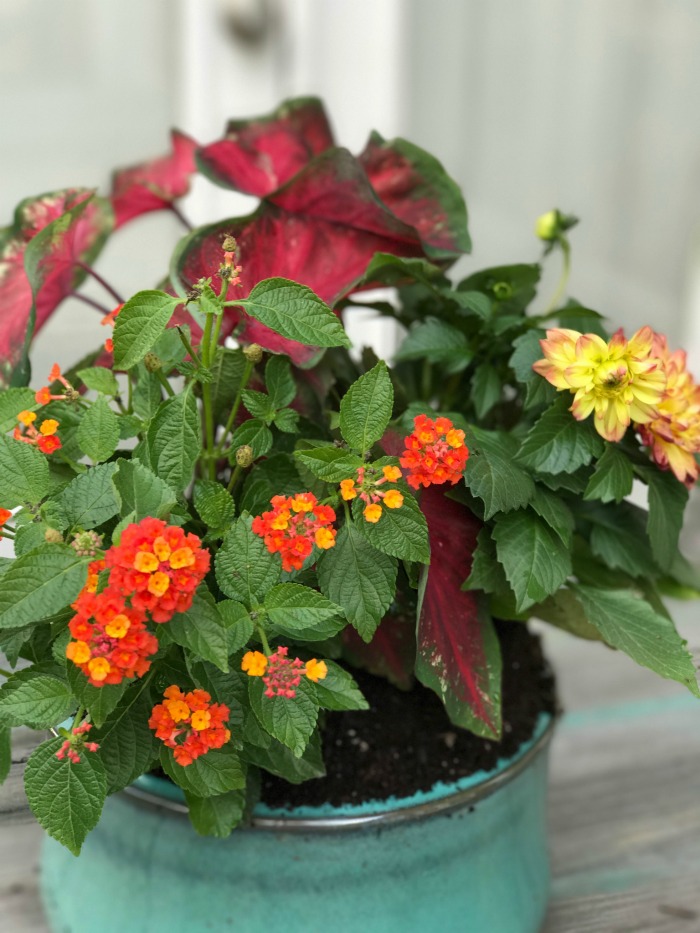 I can't get over how much I adore these planters. They are brimming with life and impact and they have made my porch come alive again!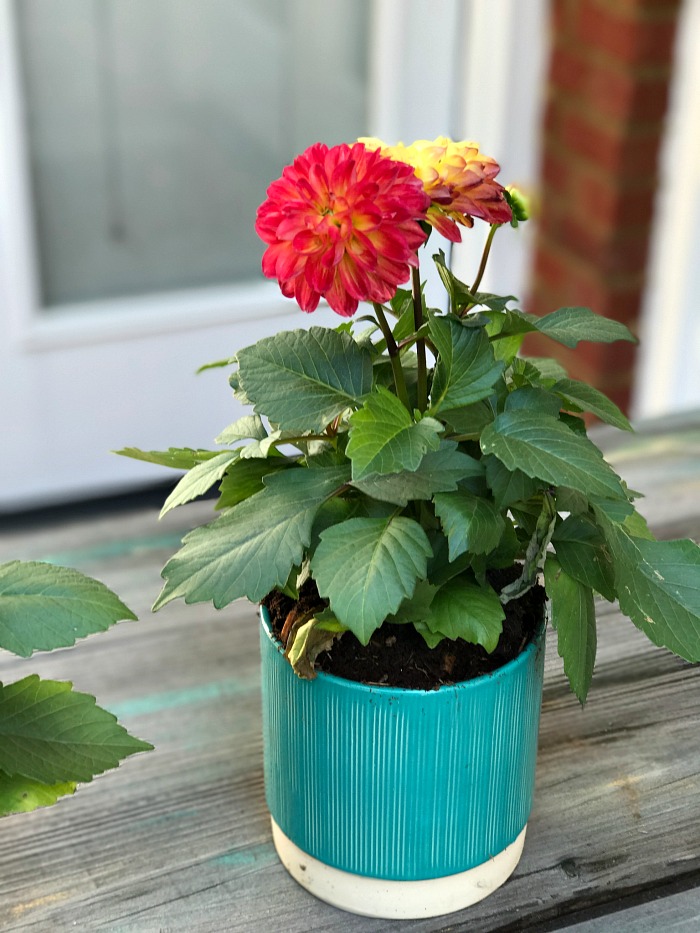 Don't you just love the teal planters with the orange and pink?  If you are looking for even more inspiration, check out the Monrovia blog. They have tons of ideas to have you on your way to a colorful outdoor space!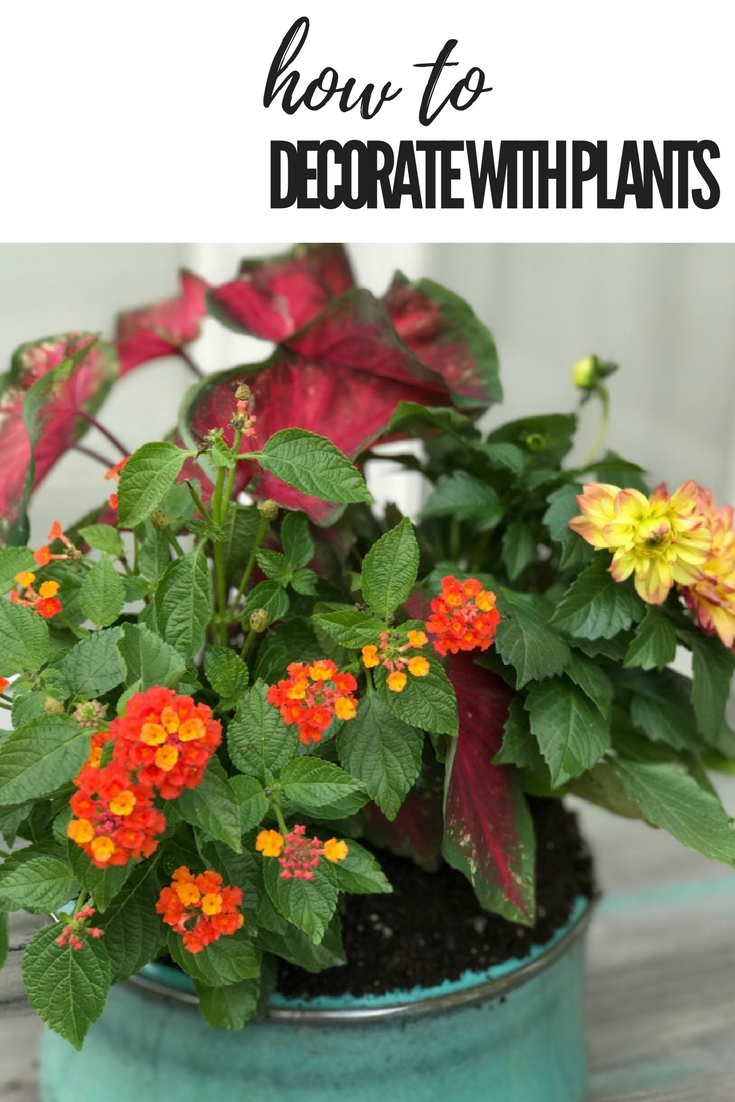 The following two tabs change content below.
Hey y'all! I am Trish and the creative voice behind Uncommon Designs. I adore party planning, holiday celebrations, and all things crafty! I am so excited to share my creative adventures with you!
Latest posts by Trish Flake (see all)