Felt Heart Valentine Centerpiece was seen first on Uncommon Designs
So on one of my recent trips to the dollar store….I spotted some adorable ready made felt heart garlands. 9 feet each and hearts already cut out, for a DOLLAR!! Yep, I snatched one up without even slowing down.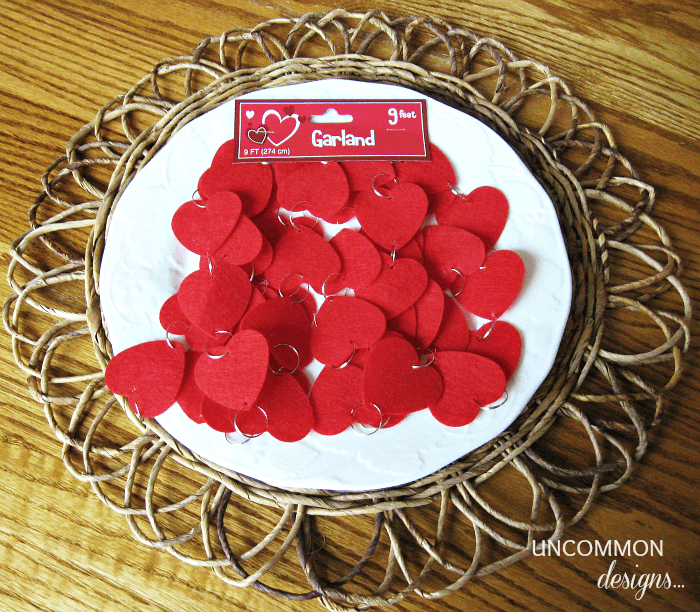 I headed home and knew exactly what I could do with that fabulous find…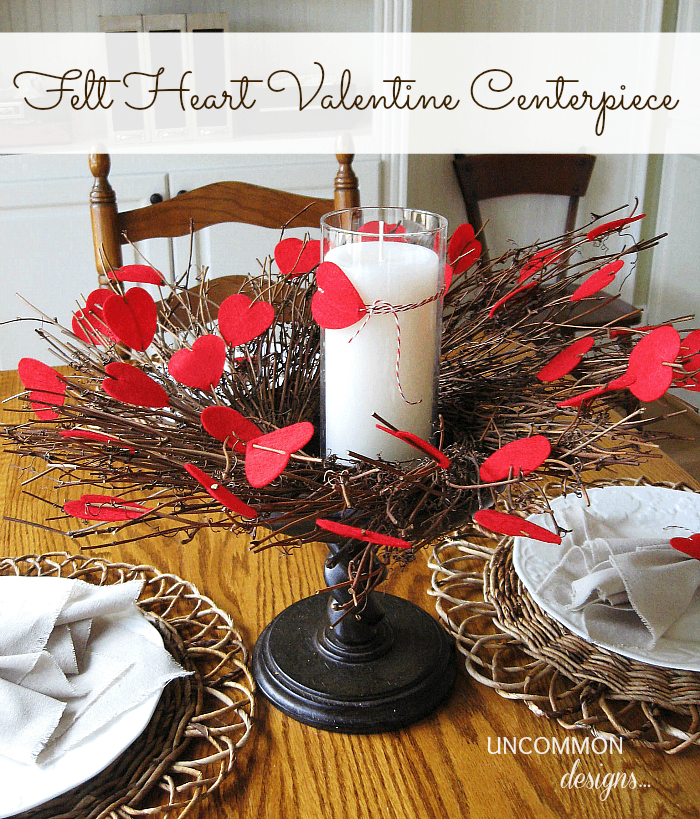 I used only ONE felt heart garland to create this simple, relaxed Felt Heart Valentine Centerpiece. It was such an easy and quick craft to create. The garland comes put together with little metal loops between each heart. The felt hearts already have holes in them and  their weight is in between basic felt and stiffy felt. Perfect! Think of the labor and time you just saved…for a DOLLAR friends!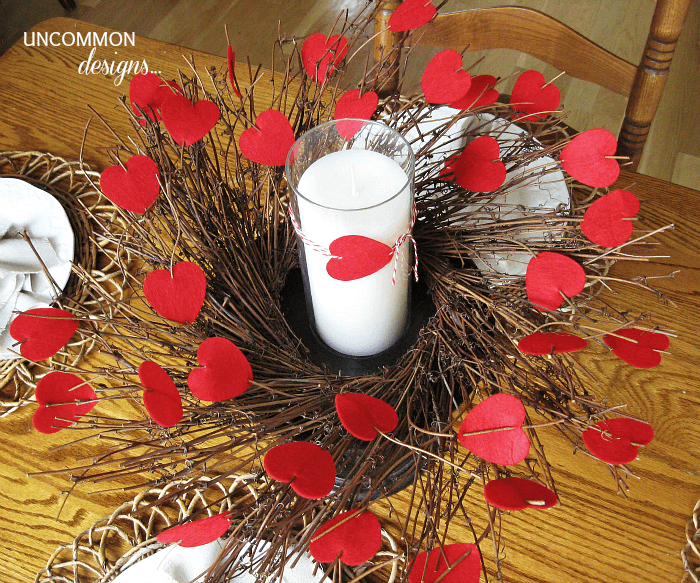 The first part of the centerpiece was to simply thread the hearts onto a small whispy wreath that I had gotten at my favorite place…Hobby Lobby…at Christmas. I used my 40% off coupon so it was like $2 dollars.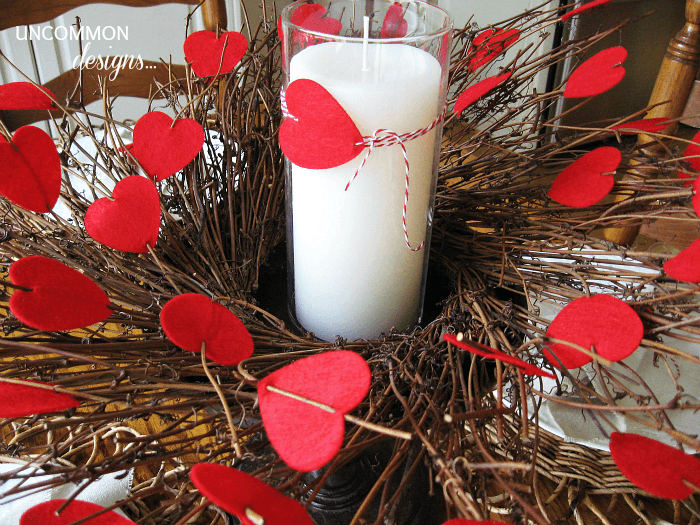 Next, I placed a basic creamy, white candle in the center inside of  a glass cylinder from the dollar store. I threaded a bit of red and white baker's twine through one of the hearts and wrapped it all around the cylinder. Side note here folks….can I say how much I love baker's twine!
Seriously, these felt hearts multiply like the little foamies that come in a tub! I was able to also create a few other crafts with them and have some left over ! All from ONE 9ft garland. You will have to stop back by tomorrow to see the other craft I created with these felt hearts.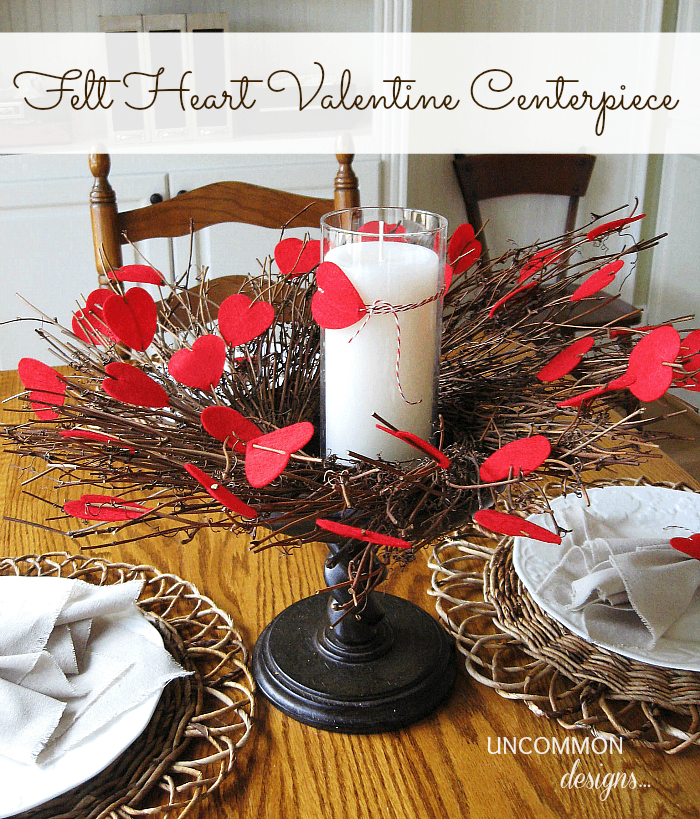 So are you planning a special dinner for Valentine's Day?  We have a family dinner together and just enjoy an evening at home…sigh…I am really a homebody at heart!
We would love for you to check out some of our other crafts and tutorials for Valentine's Day. You still have time to make some Valentine sweets and teacher gifts!
Have a Wonderful Day Y'all!!
Bonnie
The following two tabs change content below.
Hey y'all! I am Trish and the creative voice behind Uncommon Designs. I adore party planning, holiday celebrations, and all things crafty! I am so excited to share my creative adventures with you!
Latest posts by Trish Flake (see all)