Holiday baking with kids just got a lot easier…
This sponsored conversation is written by me on behalf of General Mills®. The opinions and text are all mine.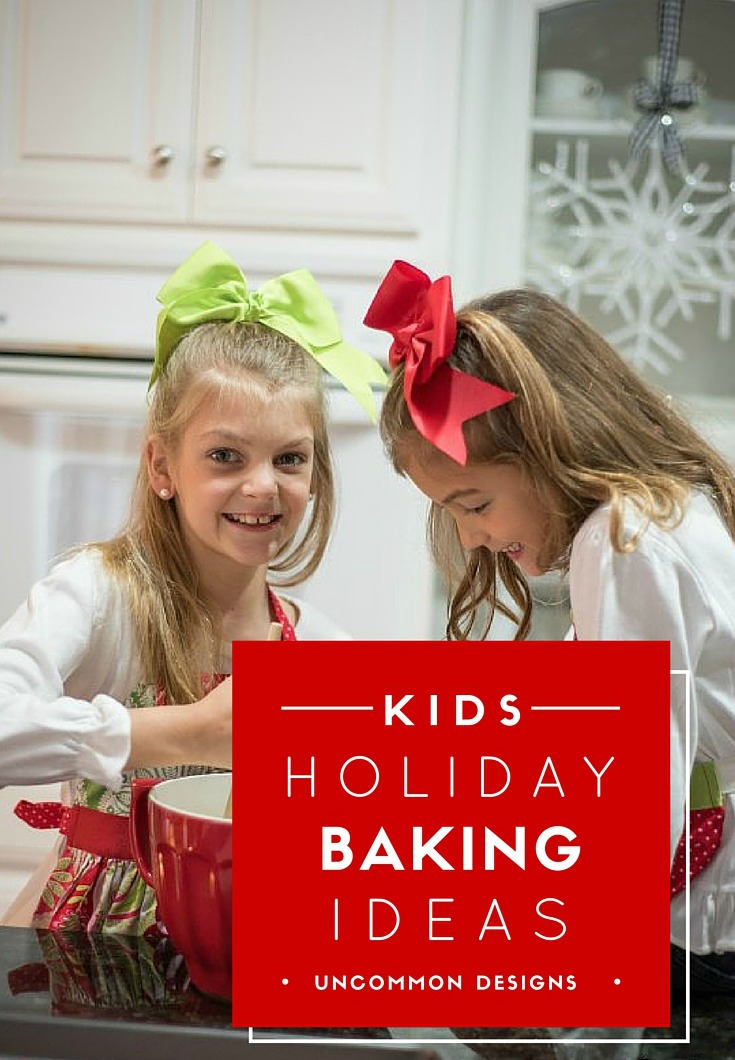 I've given up on a dream guys. That one where the girls and I are  making beautifully hand-rolled cookies that are cut and dressed to perfection. Here is the deal… I actually don't have the skills, mojo, desire, or time to make that a reality.  I know I'm not alone here!  However, this week I did have a perfect afternoon baking cookies with the kids this week and it was the best time… ever.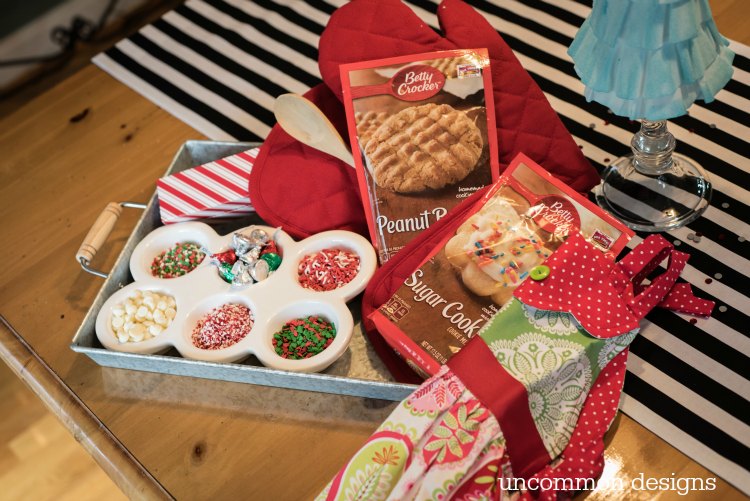 Seriously folks.  I went to WALMART, picked up a few bags of Betty Crocker® Sugar and Peanut Butter cookie mixes.  It took me about five minutes to throw some assorted sprinkles and candies into a muffin tin and we were ready for our style of a bake-a-thon. We also had the honor of Kandice from Chasing Butterflies Photography take these pictures.  I feel like I've been given the best gift ever with these gorgeous shots!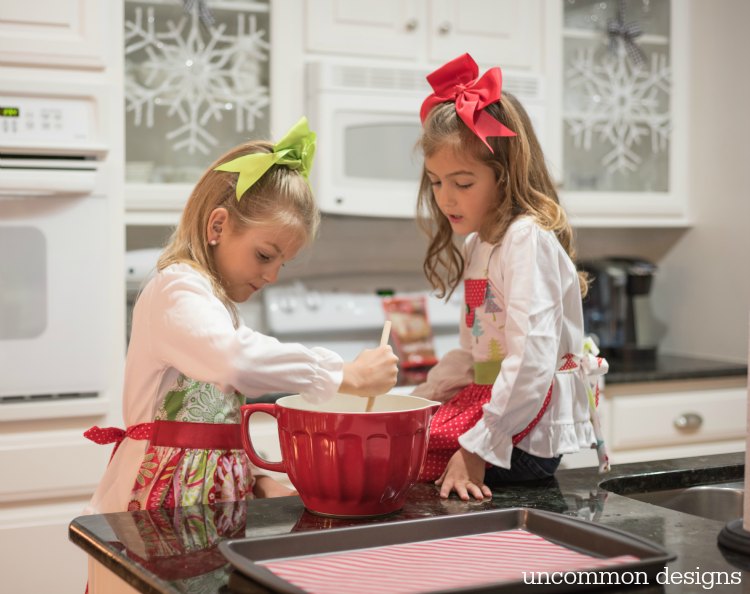 After the girls got home from school, the girls donned their aprons and we got down to business.  No rolling pins, just a few ingredients, not much cost involved and loads of smiles. My kind of baking friends.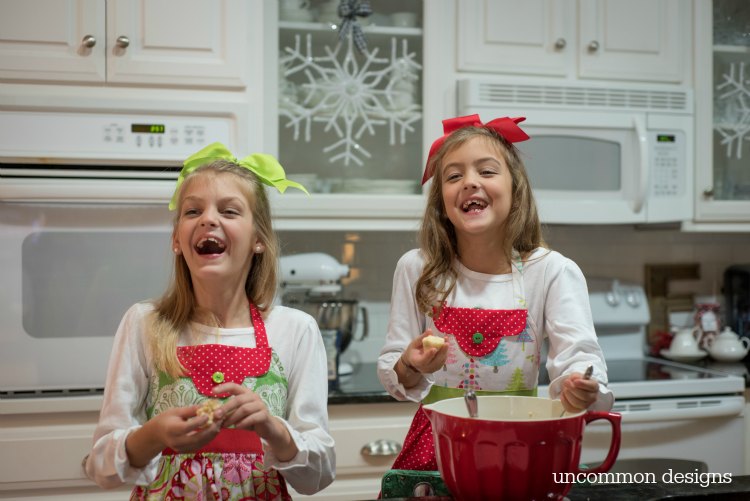 Easy cookie baking makes for super happy kids.  Just look at those giggles.  Makes my heart melt just seeing the joy in their faces on an ordinary Wednesday afternoon. There have been years when I have done it all on my own, with too little time to enjoy the moment.  Never again!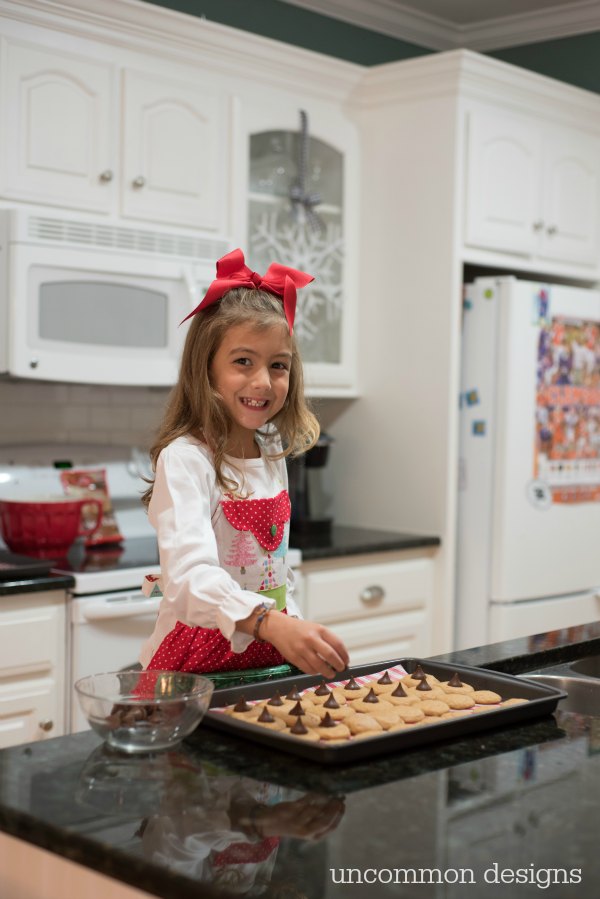 Not only was it easy, the cookies were delicious.  We made sugar cookies with sprinkles and chocolate kiss peanut butter cookies.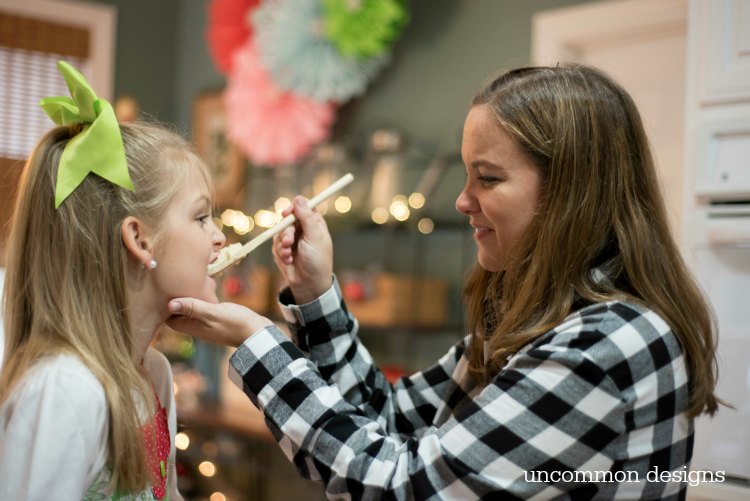 We followed the recipe on the back of the peanut butter cookie packaging and they were perfection.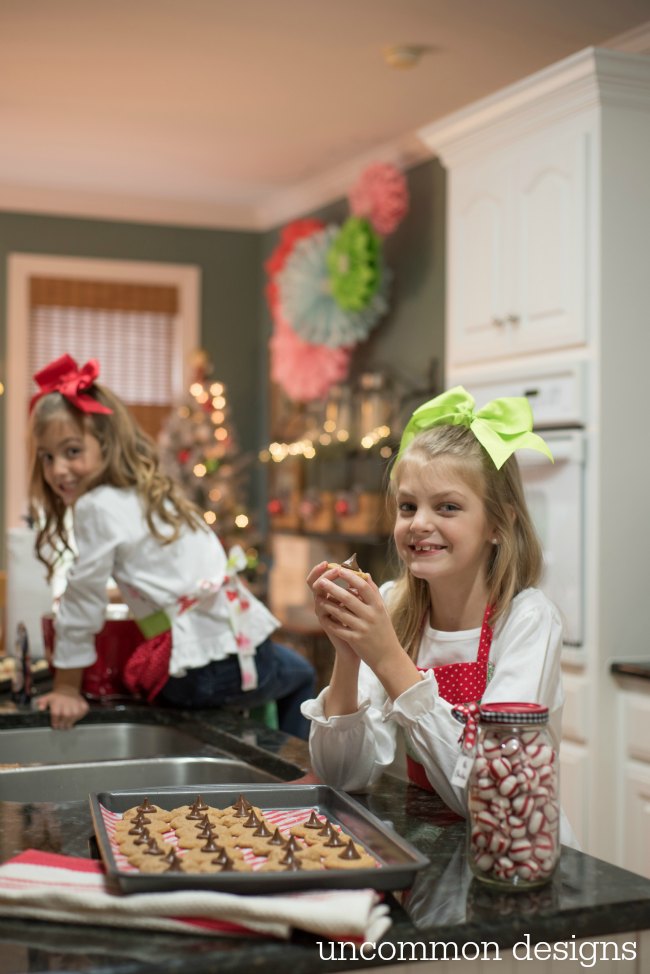 The difficult part was the taste testing. They are so yummy that we polished them off in less than a day! We are all suckers for a good cookie in this house.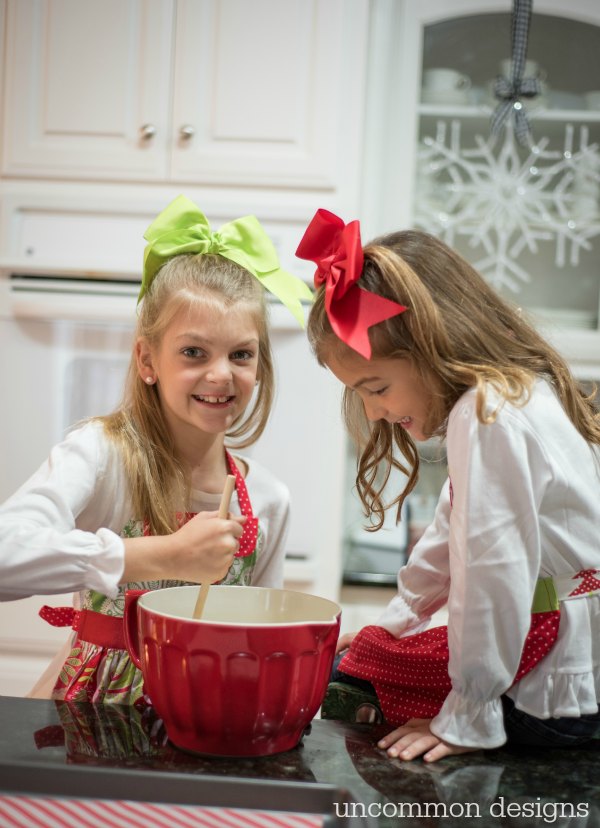 Letting go of my ideas of perfection can be difficult, but I'm never sorry when I do.  My girls and I had so much fun together and they have so much confidence knowing that they can make a few varieties of cookies all on their own.  The funny thing is that those cookies were so much better than anything else I would have labored over. There will be lots of more Betty Crocker® cookies made this holiday season and for years to come together. You can even grab a coupon!
What tradtions do you have with your children?
This is a sponsored conversation written by me on behalf of Betty Crocker. The opinions and text are all mine.
The following two tabs change content below.
Hey y'all! I am Trish and the creative voice behind Uncommon Designs. I adore party planning, holiday celebrations, and all things crafty! I am so excited to share my creative adventures with you!
Latest posts by Trish Flake (see all)