Hey friends!  Last week I shared how I made this super simple wire memo board for my daughter.  I also shared that she is growing up so fast and that I am trying to jazz up her room a little.  Today, I want to show you guys how I gave her a greek key desk upgrade.
This was one of those projects where I had in in my mind and an hour later the project was complete! The best part is that I spent zero dollars and it looks so expensive!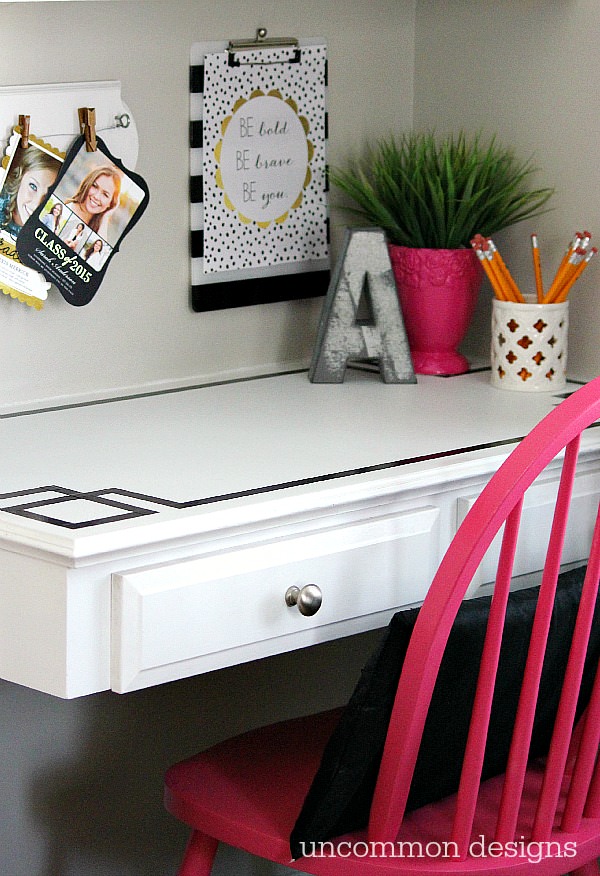 If you have a desk that is in good shape, all you need is a roll of electrical tape, a pencil and a ruler or yard stick.  You can get 2 rolls of electrical tape at the dollar store for $1 and I already had it on hand from when I created the DIY Halloween art.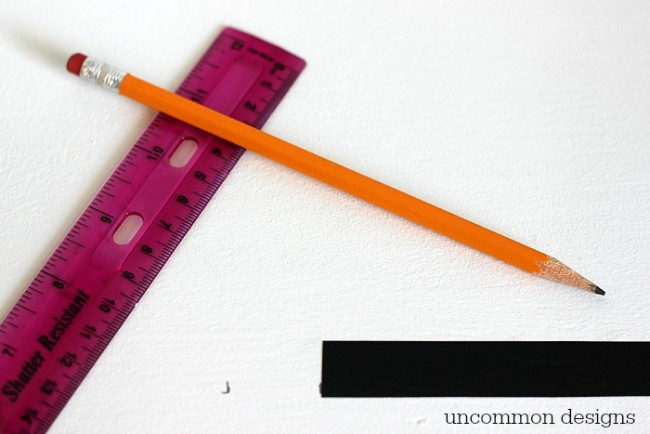 The hardest part is measuring and setting out your design. I found the center of my desk and measured accordingly.  Your desk won't be the same size as mine, but to give you an idea… the squares on the side measured four inches on each side.  I also came in one inch from the sides when I planned out my design.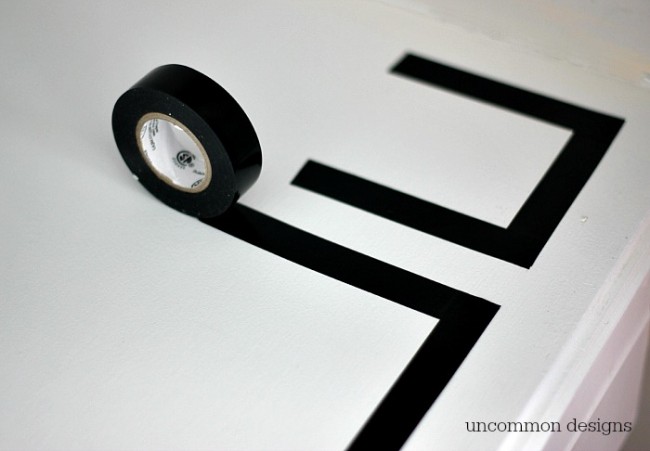 Once you measure everything out, start rolling out the tape.  Electrical tape is pretty forgiving, but make sure you cut it straight across.  You can always gently peel up the tape if you need to trim a little here and there.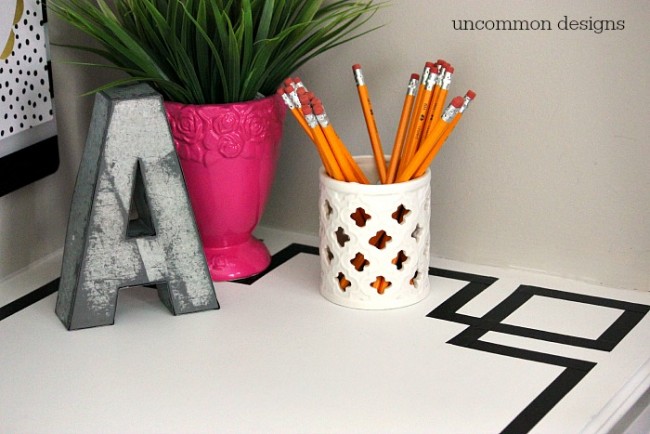 Once I had my supplies, it took me about 35 minutes to finish this project.  It looks amazing and I wish you could have seen the look on my daughter's face when she saw it.  It definitely won me some cool mom points!
You just can't beat a free project that you can finish in minutes!  This desk went from ho hum to instantly chic and I couldn't be happier.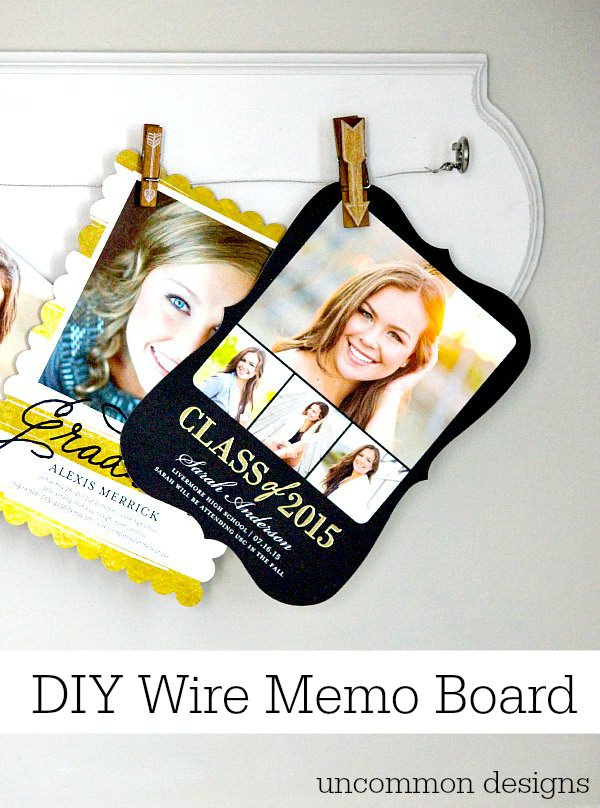 It also paired perfectly with this DIY wire memo board.  Another quick project that really can turn up the style in a room for any age!
The following two tabs change content below.
Hey y'all! I am Trish and the creative voice behind Uncommon Designs. I adore party planning, holiday celebrations, and all things crafty! I am so excited to share my creative adventures with you!
Latest posts by Trish Flake (see all)