5 Tips for Sewing Curtains  is sponsored by Zazzle.  All opinions and craftiness are our own. 
Hey friends! Today I am sharing a project that has been on my to-do list for far too long.  I have been sewing up a storm and have made some curtains for my daughter's room.  I thought I'd share some tips for sewing curtains with you!  We are also hosting an awesome Zazzle giveaway so be sure to read until the end to enter!
Have you ever had an idea of what you want to do in a room and you won't be happy until you find the exact match of what you want?  This happens to me all the time, especially when it comes to window treatments.  This actually led me to start sewing.  I wanted to have high end curtains, but refused to pay someone hundreds of dollars to make them for me.  Luckily, my frugal ways caused me to fall in love with sewing!  Trust me when I tell you that any type of curtain that you make yourself will look ten times better than what you buy at the store.  An added bonus is that you can choose exactly what you want!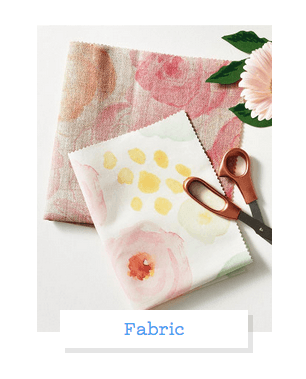 We have loved Zazzle for quite some time and they recently started selling fabric… it is amazing!  If you haven't heard of Zazzle you need to stop by.  They sell everything from custom fabric, business cards, gifts… you name it!  You can even upload your own designs to their products or see the projects of countless designers that you can purchase.  Their mission says it all… "Our mission is to give people everywhere the power to make anything imaginable."  Enough said, right?!  Totally my kind of store. Today we are giving away a $75 Zazzle Gift Card for one lucky reader!
 I knew I wanted something bold and fun to put in Lauren's room.  I chose this amazing black and white oversized houndstooth fabric to make my curtains.  It was exactly what I was looking for.  Now let me give you some tips for when you find that perfect fabric and are ready to whip up some custom curtains!
1. Make Some Space
When you make curtains, you are going to need a large flat surface to work on.  You can use a table, but I usually just roll everything out on the floor between my dining and living room.  This makes measuring, cutting and pinning SO much easier!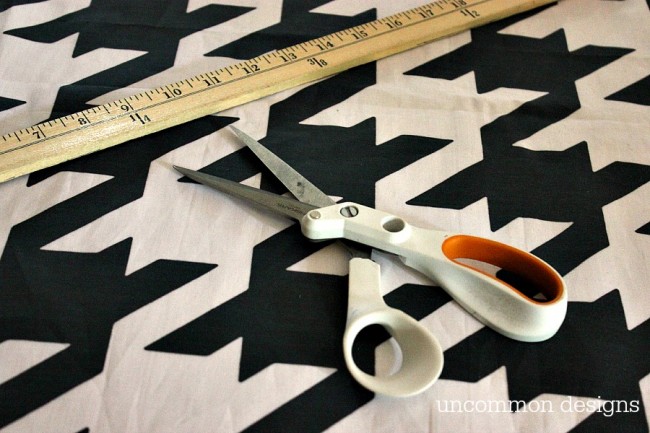 2. Measure Twice, Cut Once
Custom curtains are an investment.  Be sure you purchase enough fabric for your project.  Order extra if you think you might want to make pillows or any other accessories to match.  The most important tip of all is to measure twice and cut once.  You really don't want to end up short on fabric because you didn't measure correctly.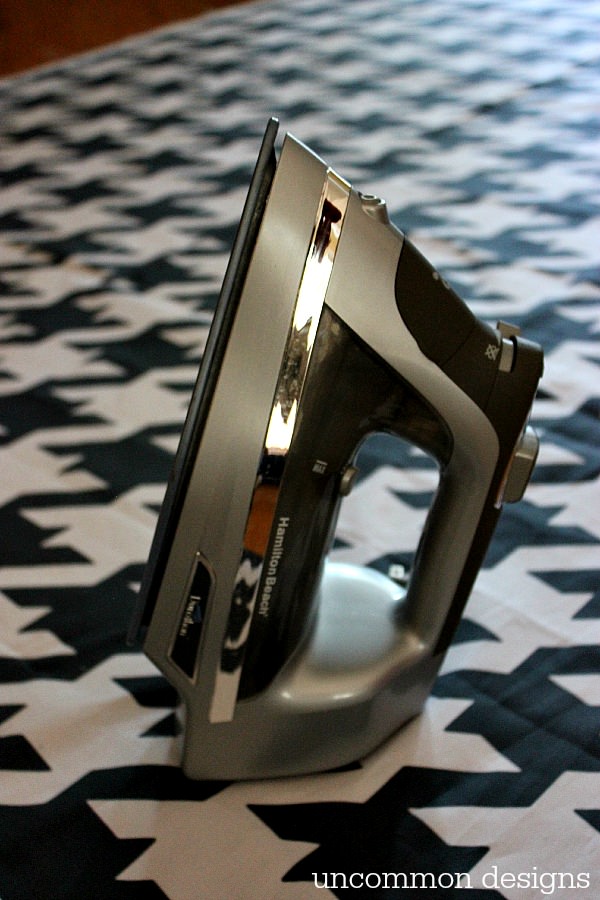 3. Your Iron is your BFF
Seriously folks… when you sew anything, make sure to iron, iron, and iron some more!  Iron the fabric after you wash it, before you cut it, in the middle of the project, and then the end.  Ironing your fabric throughout the process will keep everything neat and precise.  This is especially important when you are working with a pattern.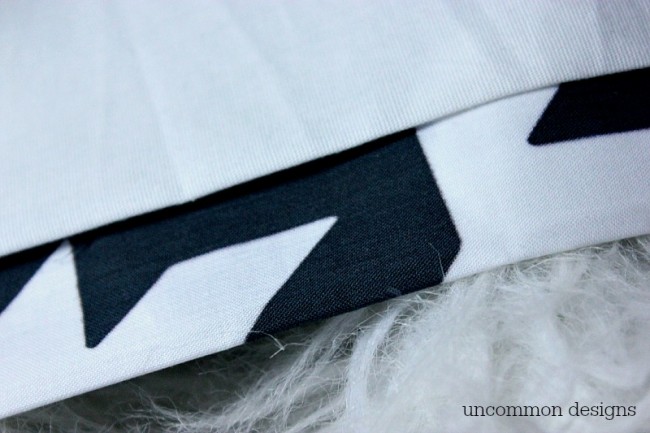 4. Don't Forget your Lining
Please don't be tempted to skip lining your curtains.  It makes them beautiful and full and glorious.  Not only will it keep out the sun and help regulate room temperature, it makes them full and hang correctly.  By adding a lining, your curtains hang beautifully.  For this project, I purchased a king sized flat sheet and used it to line the curtains.  I just cut it in half and it was large enough for the two panels.  It also was already hemmed with a heavy hem… score!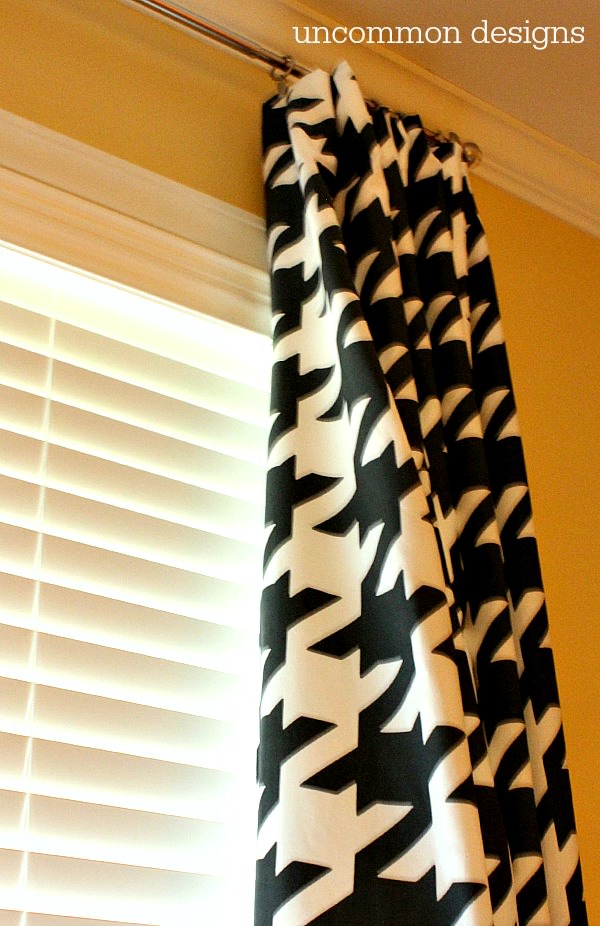 5. Set the Bar High
When it comes time to hang your curtains, go high!  Hang your curtain rod close to the ceiling and it will really make the room appear larger.  Be sure to take this into account when you are measuring how much fabric you will need for the project, too!
Now… who wants to win a $75 Gift Card to Zazzle?! 
The following two tabs change content below.
Hey y'all! I am Trish and the creative voice behind Uncommon Designs. I adore party planning, holiday celebrations, and all things crafty! I am so excited to share my creative adventures with you!
Latest posts by Trish Flake (see all)