** This is a sponsored post Folgers asked me to write, however all opinions are my own**
I have fond memories of my childhood.
My daddy was a coffee drinker…every morning…like clockwork…and Folgers was a part of it…
I can still smell the coffee brewing, and hear the percolator…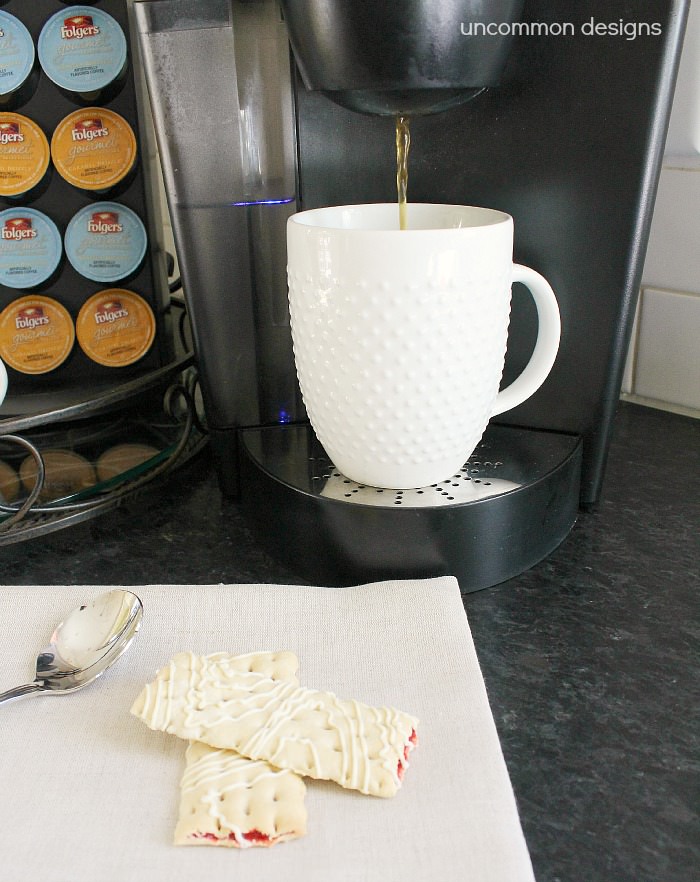 Once I began my work career, I became a coffee drinker too.
I was working 12 hour night shifts at our local hospital.
Once I became a stay-at-home-mom, my morning coffee ritual began…
I LOVE coffee and Folgers has been a part of it forever. Even as a little girl my daddy would save the Folgers tin cans to use in his shop.
I can even hear the little Folgers jingle in my head…. "The best part of waking up, is Folgers in my cup.."
And that commercial where the brother comes home at Christmas from West Africa….ah, gets me every time!
So my morning routine is twofold…coffee and music! I wake to the music playing and my coffee brewing…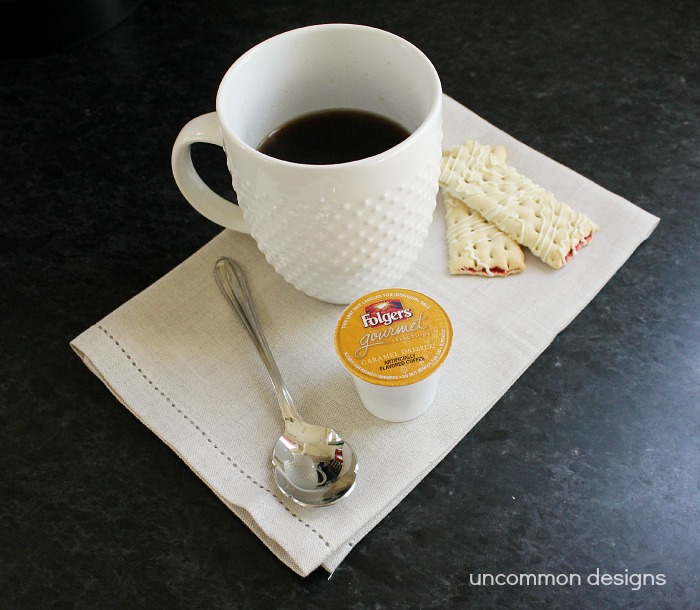 Our family is a huge fan of music. Now that my children are 13 and 11, the shuffling of the music on the radio is constant. See, we have a 20 minute ride each morning to school. So I have my coffee with me, and they are jamming out to some tunes on the radio to get the morning started off right! Music is a great conversation starter with kids, and a way to connect with them as they enter those teen years.
We enjoy all types of music, from country to contemporary Christian and everything in-between. My kids are heavily involved in music both in school and out. I am so pleased that Folgers supports music creativity. Music is such an important part of the lives of our youth…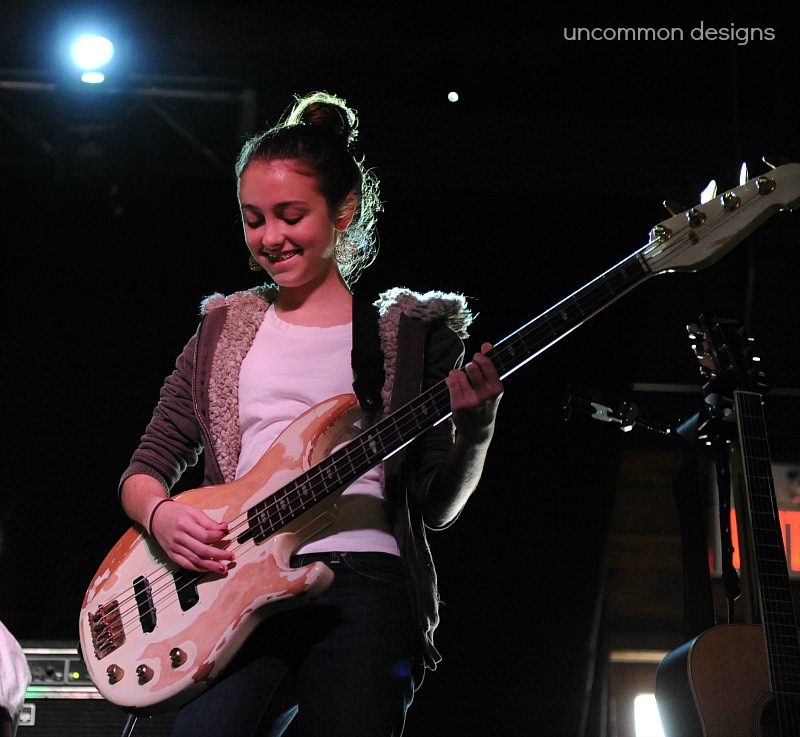 Yep…that is my girl! Music just brings out pure joy in her.
She is an avid acoustic/electric guitar player, bass player, and also plays the flute. Oh…and she also sings like a songbird… I am one proud momma! She even likes to write her own music and lyrics.
Music is part of her voice and I love that she has discovered what makes her tick. I am so pleased that Folgers supports aspiring musicians.
How do they, well…
Folgers has an annual Jingle Contest that supports aspiring musicians. Yep…you can check it out on the Folgers website.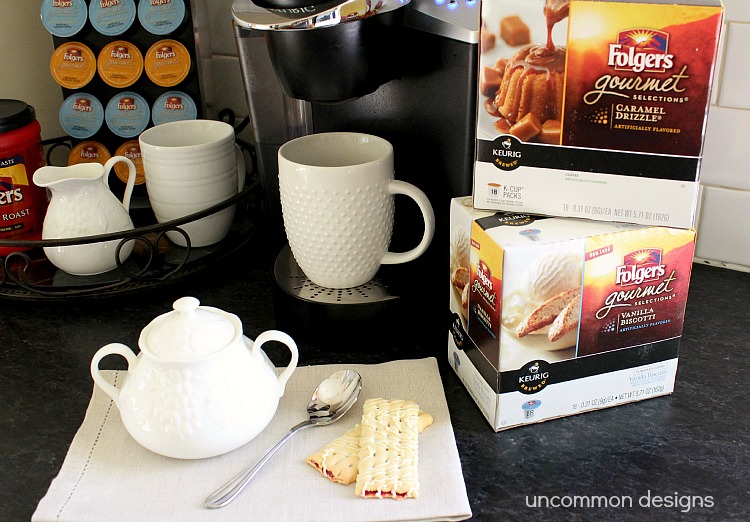 Vote for the best Top 10 Finalist in Folgers' Jingle Contest! Meet the Top 10! Take a look at Folgers® Jingle Contest Finalists, and listen to the tracks that earned them a spot in The Top 10. Cast your vote once every day through June 19th. You could win exciting prizes, like free Folgers Coffee, iTunes® gift cards, signed CDs from Gavin DeGraw, and even a $10,000 Grand Prize just for voting! Before you vote, follow the Road to the Jingle on Facebook to see how they traveled the U.S. to track down the Top 10 contestants! Remember, you can vote once a day through June 19th! Click here for official rules.
Bonnie
**This was a sponsored post from BlogHer and Folgers, however all opinions are mine. To read our full disclosure policy, please visit here. **
The following two tabs change content below.
Hey y'all! I am Trish and the creative voice behind Uncommon Designs. I adore party planning, holiday celebrations, and all things crafty! I am so excited to share my creative adventures with you!
Latest posts by Trish Flake (see all)