I love a pretty statement necklace.  I am not always the biggest fashionista, but I really love jewelry.  Today I am sharing how you can make your own statement necklace with a little chalk paint for a fraction of the cost and with supplies found at your local craft store!
Let's learn how to make  a Chalky Finish Paint Beaded Necklace…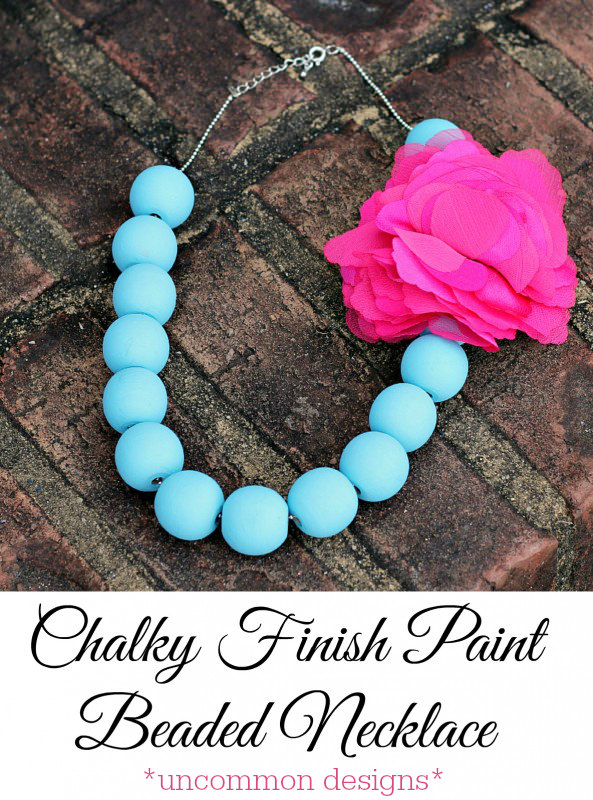 Supplies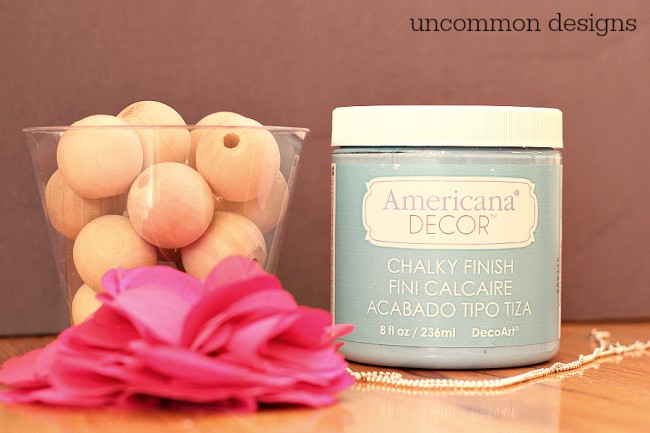 The process is quite simple.  You will begin by painting the unfinished wooden beads with the paint.  I love that you don't have to prime the wood… the Chalky Finish Paint
adheres extremely well.  For the best coverage.  I held each bead between two fingers and painted them.  I let them dry and then made sure to paint over any bare spots.  I was able to use only one coat of paint for the beads and it dried in no time. You will be pleasantly surprised how fast this part comes together!
Now it is time to make the necklace.  This was a quite simple task.  I  put the beads on the chain until it covered about three quarters of the necklace and made sure to close the clasp. You can add more or less depending on your taste… get creative!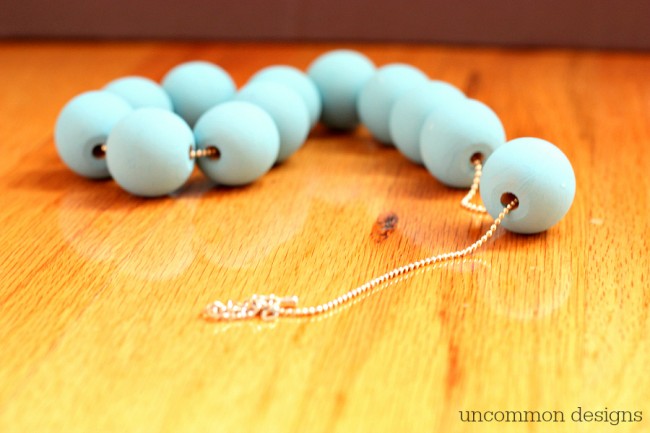 To finish it off, I pinned the flower off to the right of the necklace.  All done… so easy, but so elegant! I found this premade flower at my local Hobby Lobby, but you can use whatever floats your boat.  This one had a pin already attached.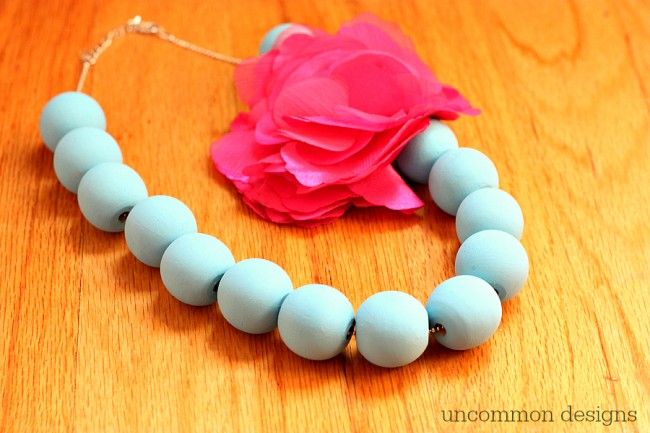 Here is a fun twist… you can make a statement necklace out of dyed wooden bead necklace with a little leather rope. It is super easy and I think you'll love this dyed wooden bead necklace …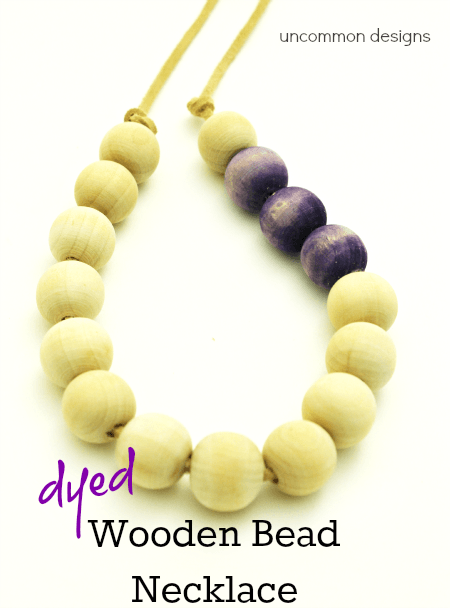 The following two tabs change content below.
Hey y'all! I am Trish and the creative voice behind Uncommon Designs. I adore party planning, holiday celebrations, and all things crafty! I am so excited to share my creative adventures with you!
Latest posts by Trish Flake (see all)