It is pretty safe to say that the ever fun and creative cake pops are here to stay.  They come in every size, color, and design imaginable, now all we need is a fashionable cake pop stand.  No worries… We've got the perfect DIY cake pop stand solution for you and it couldn't be easier to make! All you need is an unfinished wood stool, paint, and a few basic crafting tools.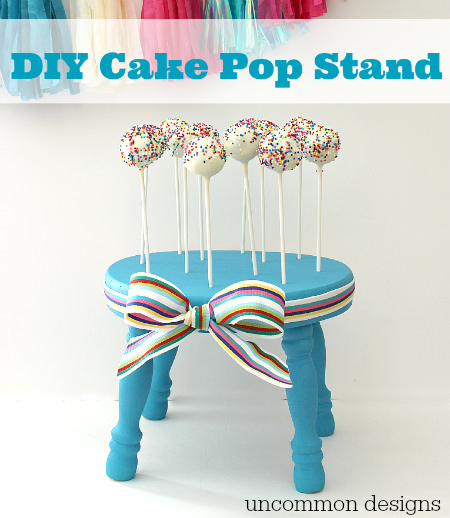 Cake Pop Stand Tutorial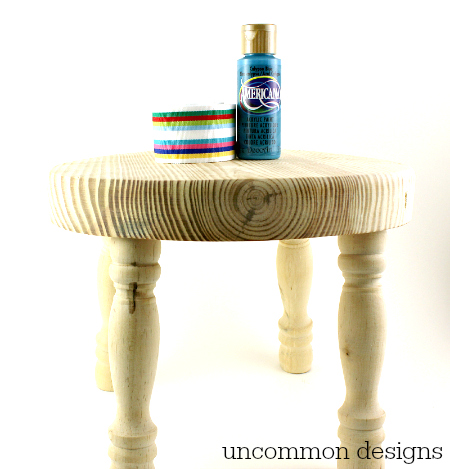 Supplies needed…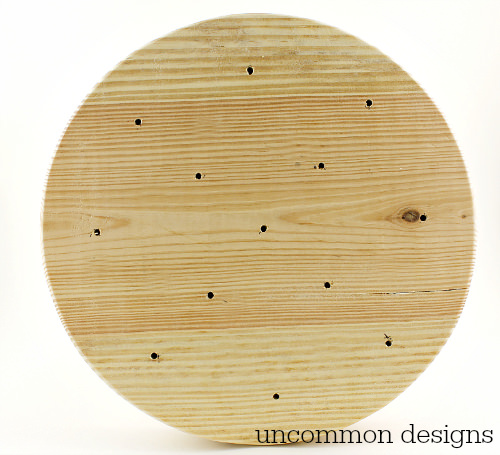 Step One.  I picked up a simple unfinished wooden step stool from my local craft store.  It needed a little tlc before getting started, so I sanded it down to make sure the surfaces were smooth.  Then, I found the center of the stool and marked an x and then measured evenly across the stool marking 13 x's in total.  It was now time to drill the holes.  I used a small bit to drill a pilot hole, and used a larger drill bit to widen each hole.  I placed a lollipop stick in each hole to make sure they were deep enough and wide enough.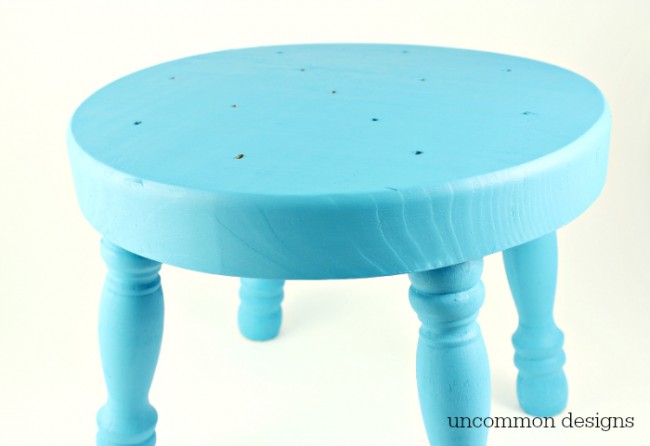 Step Two.  The next phase is my favorite part… painting.  I chose Americana's Calypso Blue for my cake stand.  The color is stunning and will please both girls and boys! I painted one coat and let it dry and then repeated with a second coat on everything.  Depending on the grain of your wood, it may require a third coat.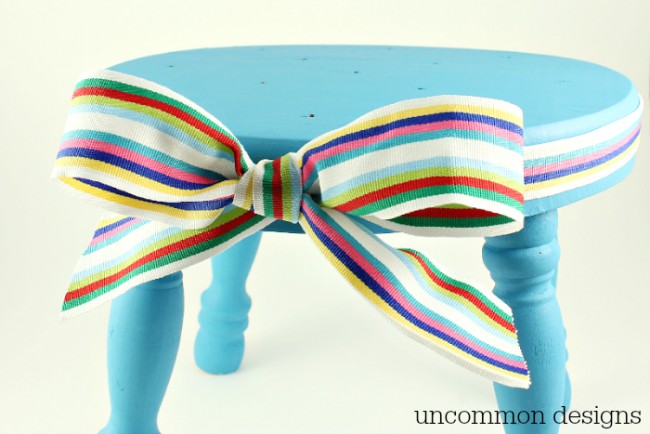 Step Three.  I am always of the opinion that a little ribbon never hurt anything, so I added this fun striped grosgrain ribbon.  All I did was fold it in half, drape it around the stool, and tie a sweet little bow.  So simple.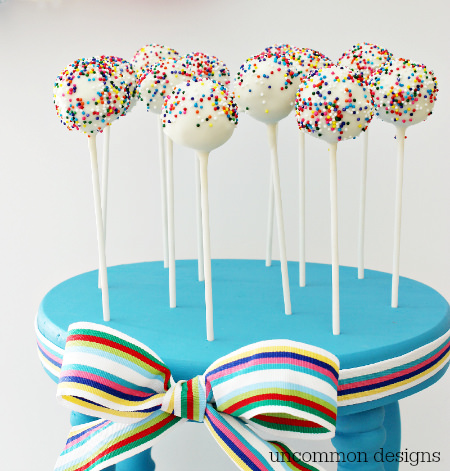 Step Four.  The final step was to add the cake pops! Just push the stick into the hole and you are ready to party.  We love cake pops at our house and now we have a stand to display them.  The best part?  You can always repaint it to match any party… gotta love it!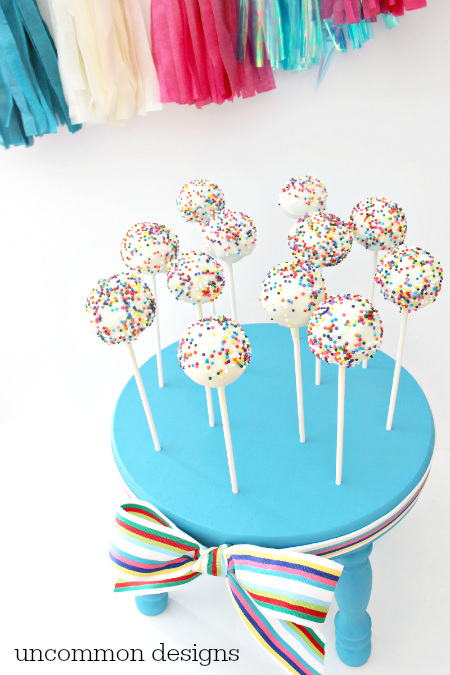 I also adore a festive tissue tassel garland and you can learn how to make the one we've shown in the photos on our tissue tassel garland tutorial.  Now go get your supplies and get crafting!
*Trish
(This post may contain affiliate links)
The following two tabs change content below.
Hey y'all! I am Trish and the creative voice behind Uncommon Designs. I adore party planning, holiday celebrations, and all things crafty! I am so excited to share my creative adventures with you!
Latest posts by Trish Flake (see all)