Are you excited for HALLOWEEN!! We are!  Today I am sharing a sweet recipe for these adorable Cake Pop Candy Corn Treats…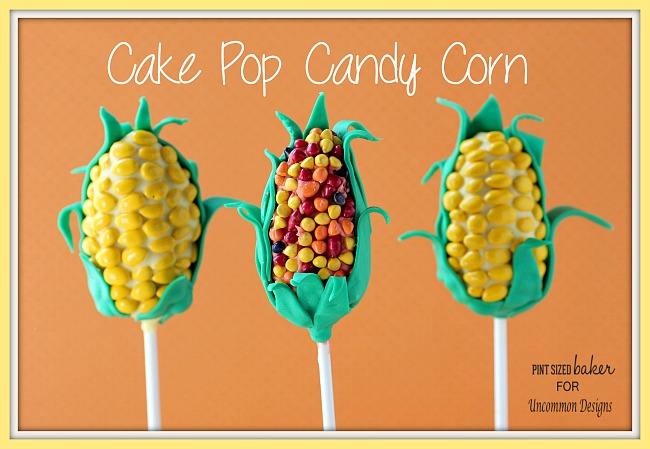 We've gotten the outside lights hung up. We've got the mantle decorated. There are mini pumpkin lights up in my daughter's room and there are HUGE cat eyes that look out of our upstairs window. I love the way it looks at night!
As I was preparing Halloween Cake Pop ideas, this one kept coming up every time and I got such a chuckle out of it.
Candy Corn!!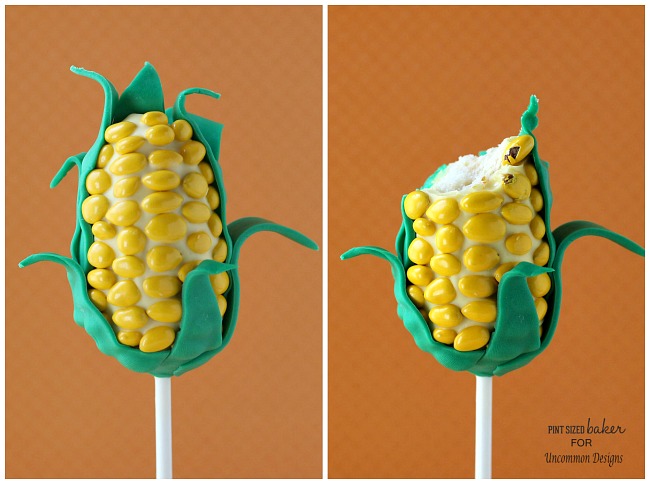 Get it?? Hehe!
Please don't make me explain it. It wouldn't be funny any more.
It's a Cake Pop that's been made from Candy Corn flavored Sugar Cookies. I was just going to make yellow corn with my yellow candy coated sunflower seeds, but when I looked at my container of sprinkle chips, I knew I could make an Indian Corn design as well.
I think they are both fun.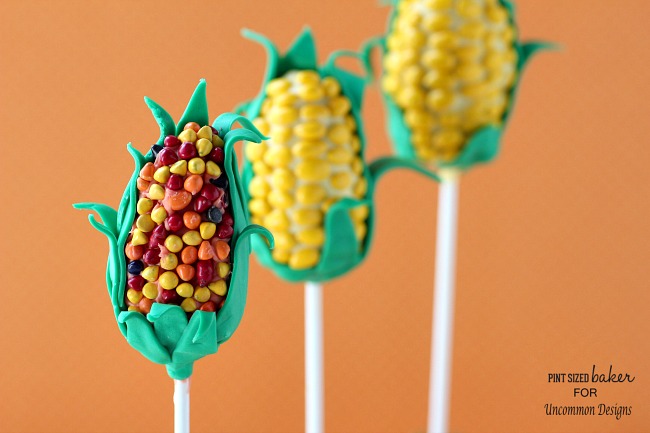 To make these Candy Corn Cake Pops you can use cake and frosting, but for these I used cookies.
________________________________________________________
Steps for Making Candy Corn Cake Pop Treats…
Step 1. Place cookies into a food processor and pulse until it's all crumbs. Add up to 1/4 cup of Vanilla Frosting.
Step 2. The mixture will be all crumbles. Test the crumb to verify that it sticks by squeezing it. It should hold the shape.
Step 3. Shape the cookies "dough" into sorn shapes. You need them to be fat or the stick will break them when you insert it.
Step 4. Melt yellow candy melts in the microwave for 1 minute, stir and then heat again at 70% power for 45 seconds. Stir until melted. Have your decorations ready. Dip your lollipop stick into the candy melts and then insert them half way into the corn cob. Add all the sticks first.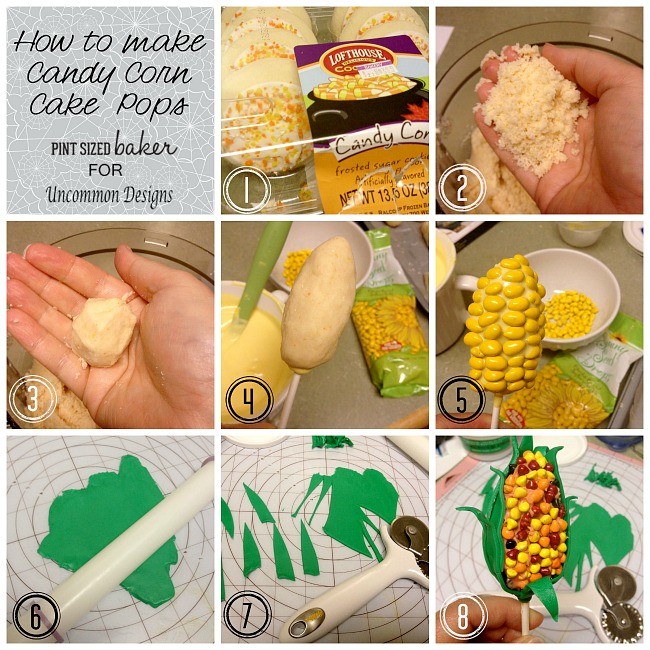 Step 5. Dip the cookie pop into the yellow candy melts straight up and down then tap off the excess. Working quickly, add your "kernels" to just 1/3 of the pop. If the candy melts get hard before you're done adding the sunflower seeds, just add a line of melted candy and adhere them.
Step 6. Roll out your green Fondant. I used some store bought stuff from Duff. Add a little shortening to to plastic mat to keep it from sticking.
Step 7. Cut out the corn husks. I made some longer and fatter than others. There's no need to be precise on this. Cover your fondant with some plastic wrap to keep it from drying out and cracking.
Step 8. The fondant should be sticky enough to stick to the cake pop. If not, just add a touch of candy melts and use that as glue.
I think that if you had some white fondant and streaked it with some light brown it would look great on the Indian Corn! These little corns would also be fun for Thanksgiving decorations!
 ______________________________________________________
Well, just so you don't feel too upset about my Candy CORN, here's some extras that I made just for you! Enjoy!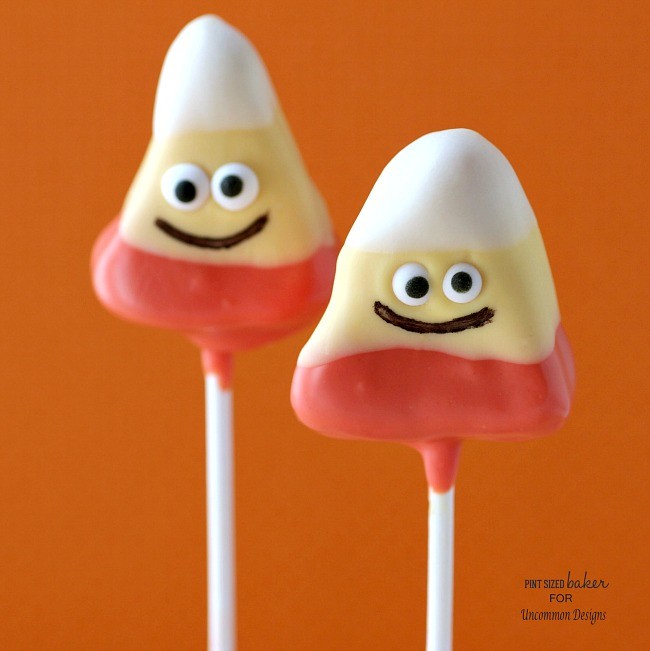 I hope you and your family have a great Halloween Holiday!
Oh, aren't those the cutest! Trish and I love seeing the creativity Karyn comes up with each month! I can see these at our family Thanksgiving kid's table too!
The following two tabs change content below.
Hey y'all! I am Trish and the creative voice behind Uncommon Designs. I adore party planning, holiday celebrations, and all things crafty! I am so excited to share my creative adventures with you!
Latest posts by Trish Flake (see all)