Hey Y'all! Welcome to Uncommon Designs!
If you are popping in from Better Homes and Gardens, we are excited to have you check us out! Our Beach Themed Summer Tablescape is one of our favorites…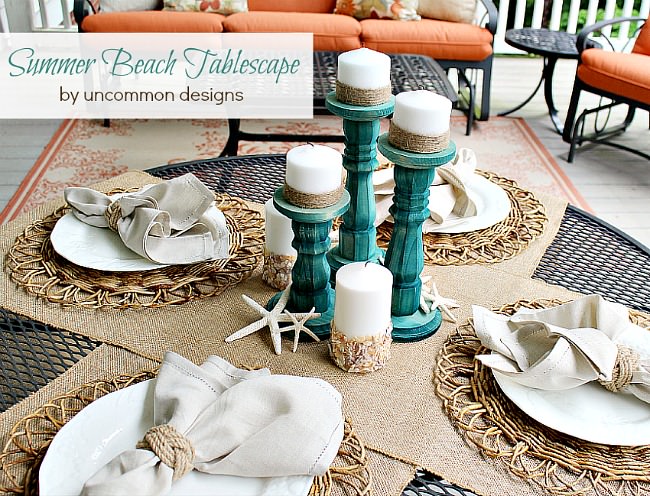 We sure do hope ya'll will cast a little vote for it the week of June 30th! 
 Living here in South Carolina, the beach is only a short drive away, and always a part of our family memories.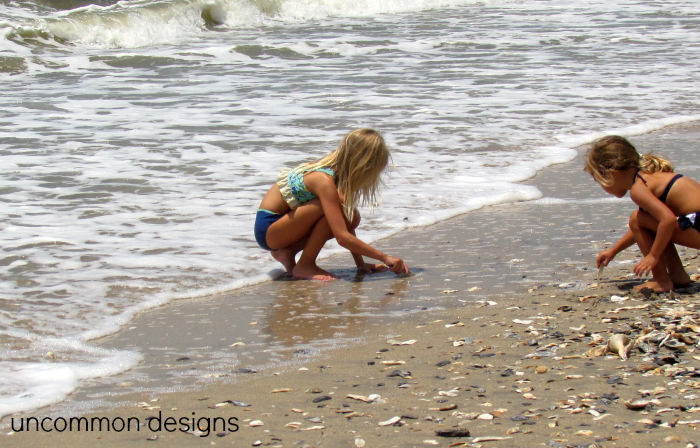 Whether is is playing in the ocean, hunting shells, or simply taking in the beauty, Trish and I love the coast of SC…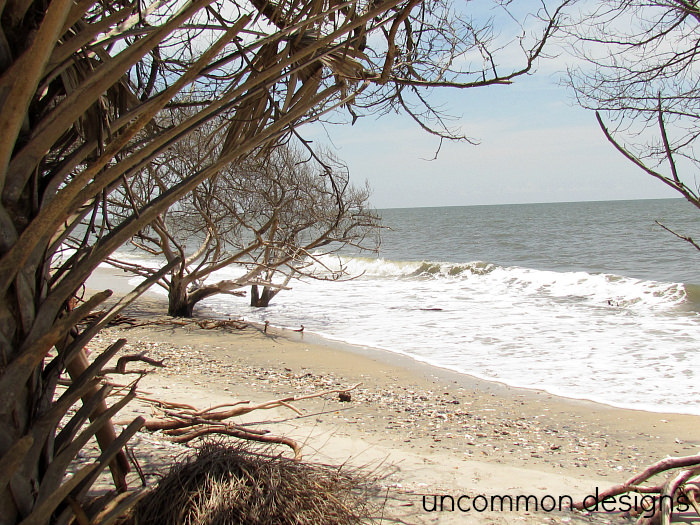 Let me show you how we brought a bit of that beach back to our homes…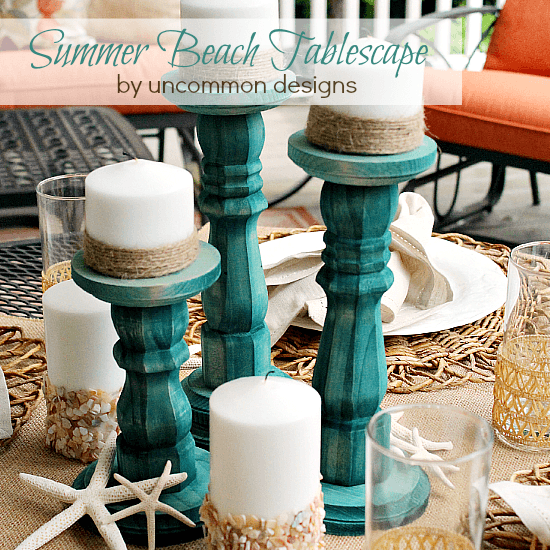 To us, the beach is about the neutral colors of nature and a pop of ocean blue! These fabulous Dip Dyed Wooden Candlesticks, made by Trish, are the perfect jumping off point for our outdoor table, don't you think? You will never believe what she made them from, and how easy they are for you to create.
You just have to incorporate seashells into a Summer Beach Tablescape, right? I added a few starfish to our table, in a bleached white color. I also added capiz shells to the bottom of some simple dollar store pillar candles. This tablescape reminds me of my childhood, and toes in the coastal sand!
We added a touch of linen to our table with these simple linen napkins. Add a nautical knot jute napkin ring and you have the perfect, simple accent. A basket inspired charger completes this look perfectly, wouldn't you agree?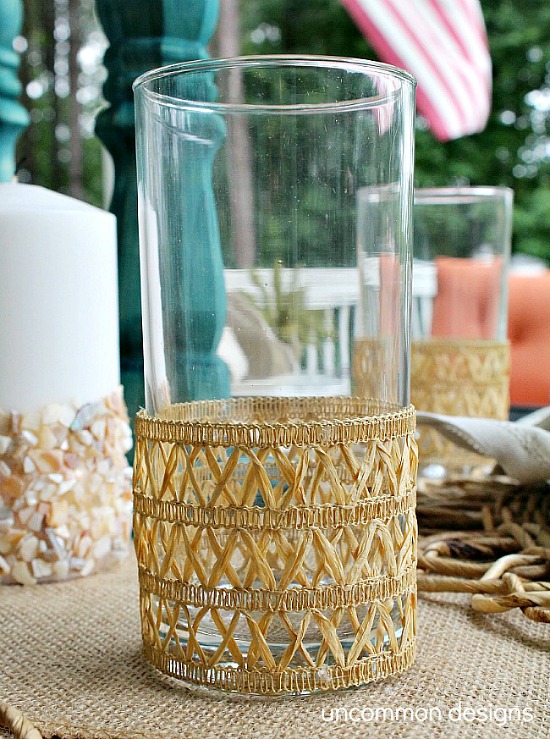 Any kids of the 70's out there? Go ahead raise your hand if you remember the pepto pink plastic glasses with rattan inserts. They are one of those memories of my childhood that is stuck in my head! I created these Faux Rattan Drink Coozies with those in mind. Rattan is a beachy texture and adds a bit of warmth to the table.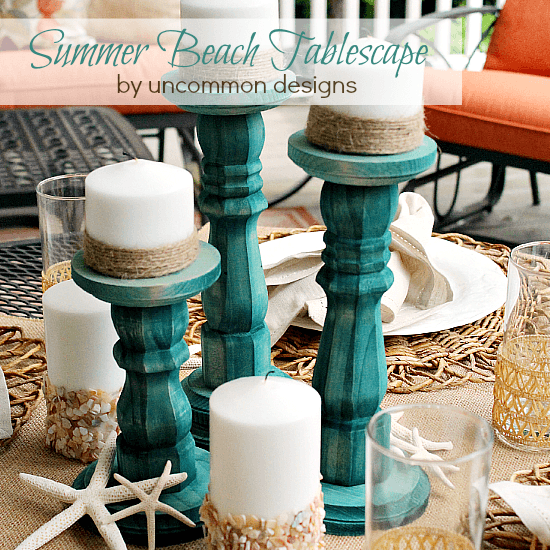 So, have I convinced you yet to bring a bit of summer and the beach to your table? I hope that our Summer Themed Beach Tablescape has inspired you to ponder your memories of the beach, and share them with your family and friends!
For even more inspiration, be sure and check out the BHG site! Thank you for stopping by Uncommon Designs!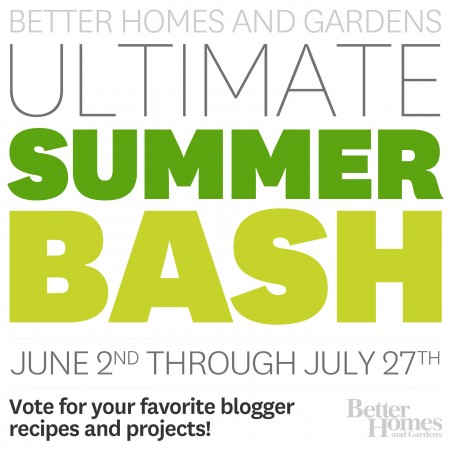 We would LOVE to have you follow along with us…
We hope y'all have a fabulous day!
The following two tabs change content below.
Hey y'all! I am Trish and the creative voice behind Uncommon Designs. I adore party planning, holiday celebrations, and all things crafty! I am so excited to share my creative adventures with you!
Latest posts by Trish Flake (see all)