Hello friends! I'm Kelly from Here Comes the Sun and I am so happy to be here today as the new Printable Contributor at Uncommon Designs. I love creating printables, have an Etsy shop where I sell my creations and am happy to be able to share my love of printables with you!
Fall is such a great season! The air gets cool and crisp, the leaves change and every Sunday consists of football and food. I got married in the Fall so this season is near and dear to me. I moved to the North Carolina from Maryland 3 1/2 years ago and what I really miss about Fall is picking my own apples. When we lived in Baltimore, we would take the kids to an apple orchard and pick baskets and baskets of apples. Unfortunately, apples don't grow here at the coast so now we usually drive inland or to the mountains so I can get my fix of apples, apple cider, and cider donuts. Have you ever had a cider donut? They are a little piece of heaven and totally worth the 6 hour trek that we make to get them. I could probably find them closer but the apples in Asheville, NC just always taste better. And the gorgeous Fall foliage that you get with a visit to Asheville just can't be beat. To welcome Fall, I threw an Apple Party for my family.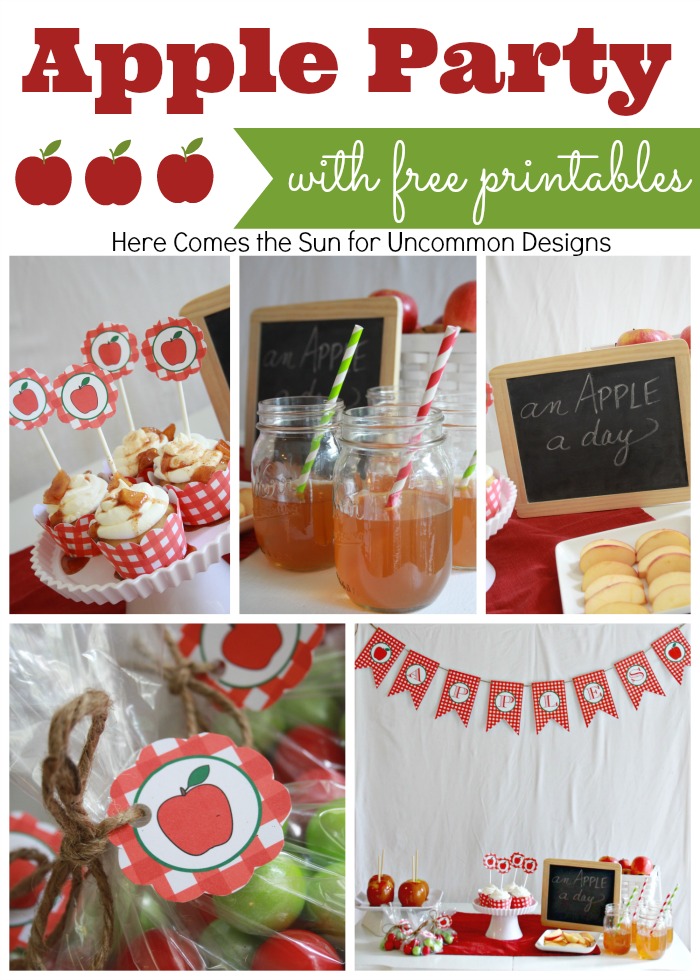 Since this was only a party for my family, I kept the food simple with apple juice, caramel apples, apple slices and cupcakes with homemade cinnamon apple drizzle (courtesy of my husband).
I love using chalkboards in my decor and for parties. It's so easy to create fun and festive signs.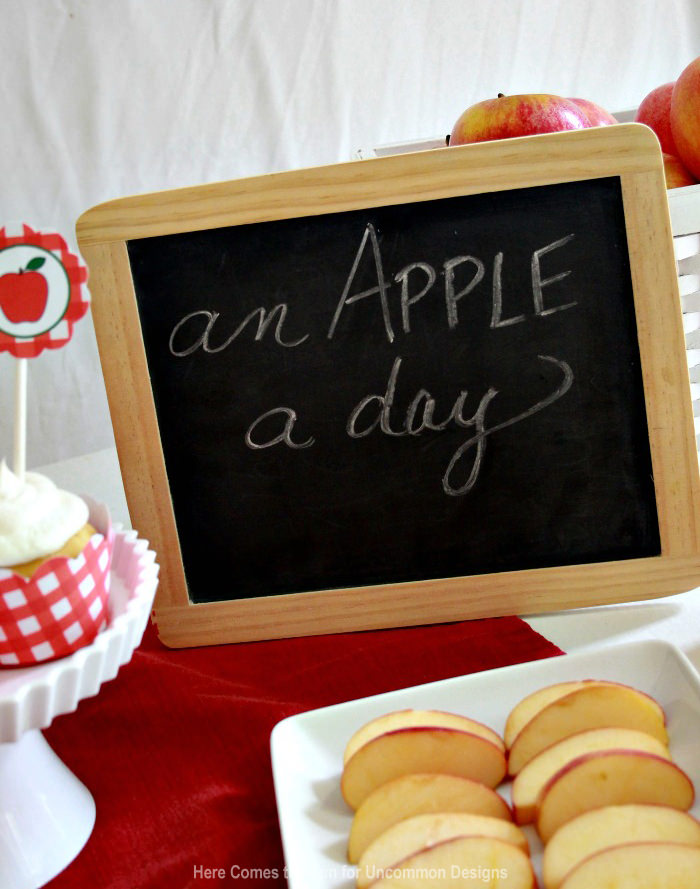 Paper straws are a staple at my parties too. I keep a stash of them in all colors of the rainbow.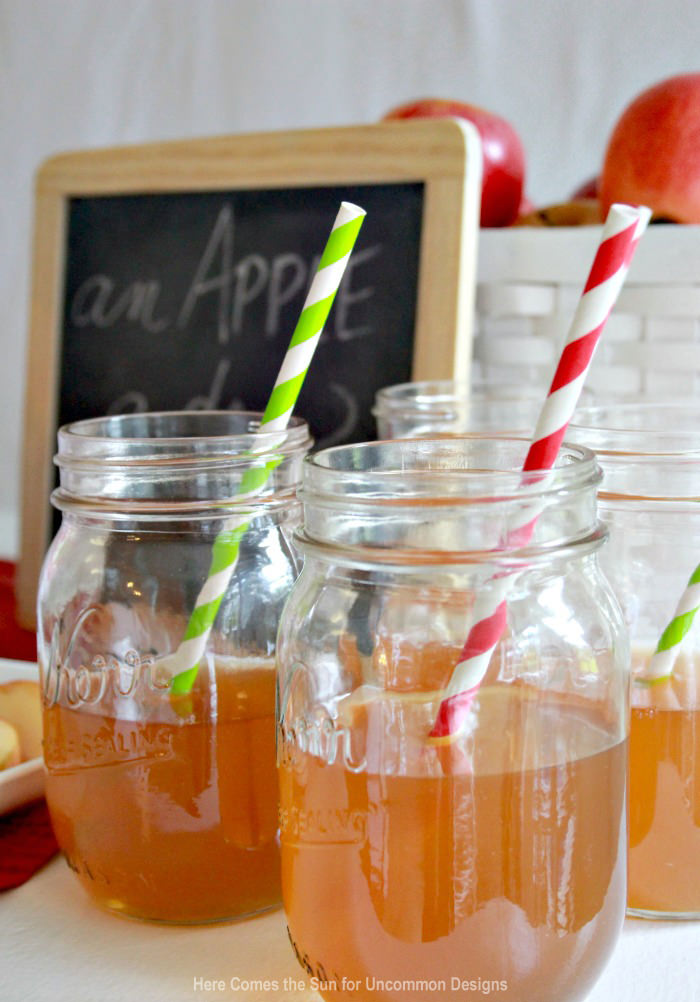 The caramel apples were the definite hit of the party! Did you know that caramel apples are super easy to make? They look time consuming but nothing could be easier than popping a stick in an apple, microwaving some caramels and dipping. DONE!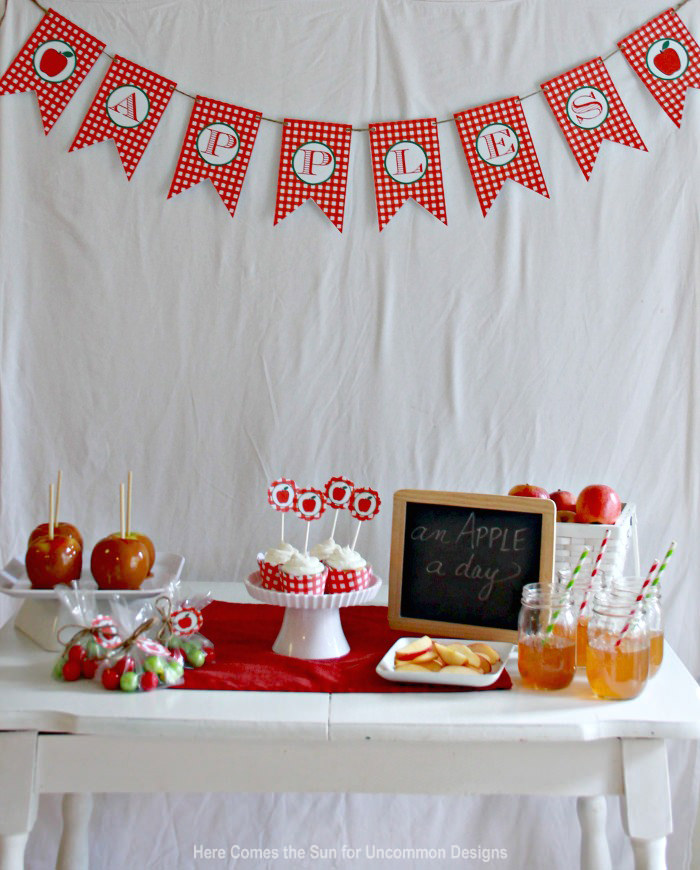 The goodie bags were filled with red and green gumballs. Are goodie bags necessary for a small family party? Probably not but I just couldn't resist. I love all things related to parties and can't have a table without adorable goodie bags.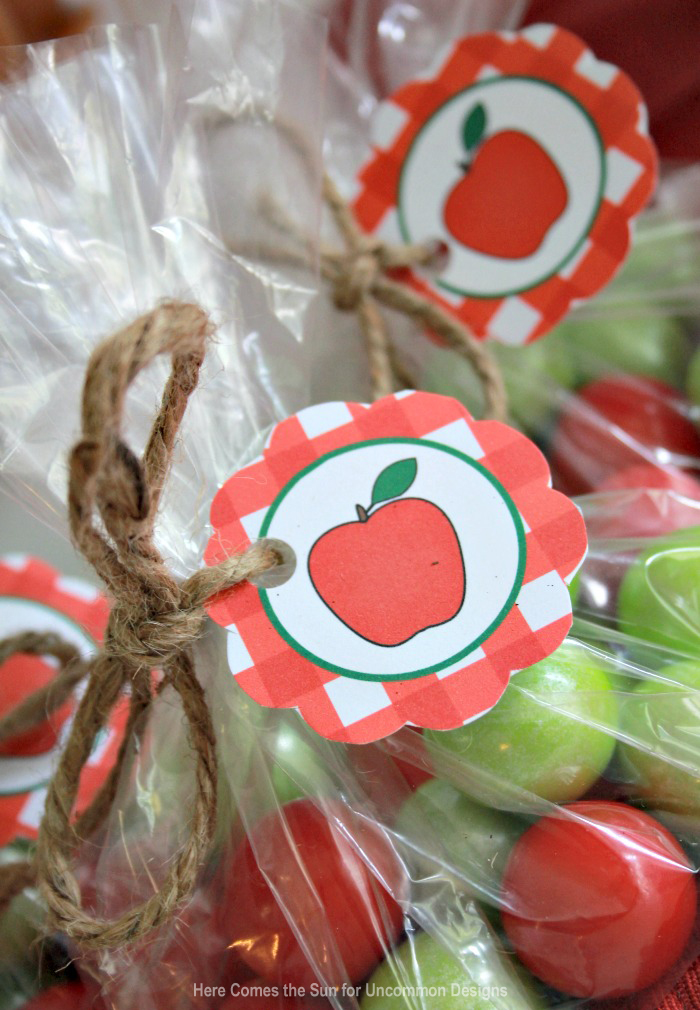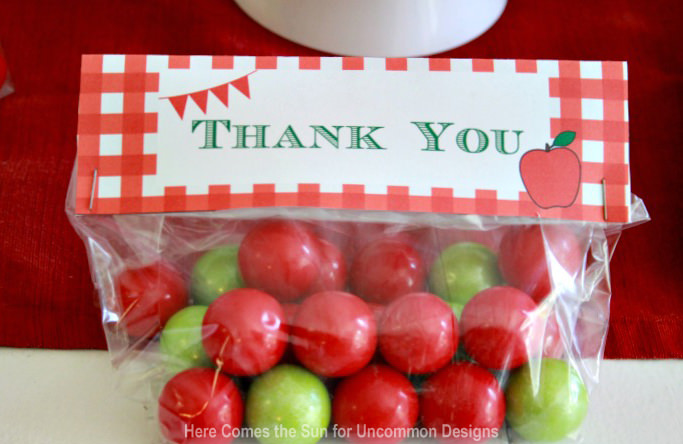 I also created a coordinating invitation: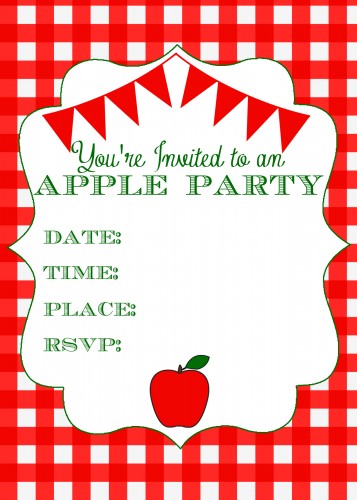 You can download all the printables individually below. All files are for personal use only.
Or you can get the entire pack here.
So have fun this Fall and throw an Apple Party!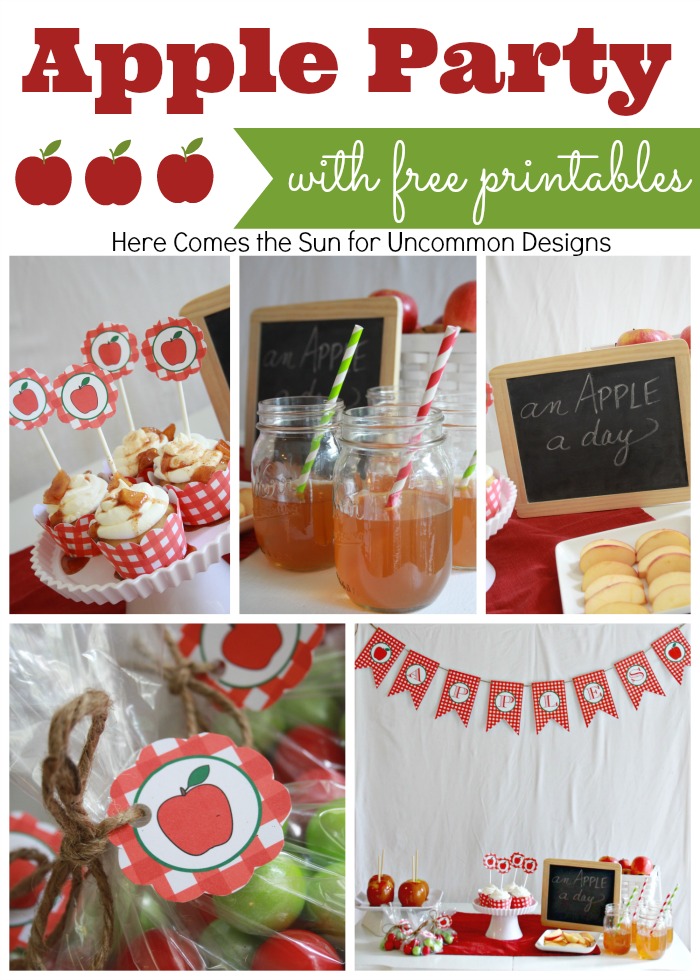 You can follow along with all of my creations on Facebook/Pinterest/Instagram/Twitter
The following two tabs change content below.
Hey y'all! I am Trish and the creative voice behind Uncommon Designs. I adore party planning, holiday celebrations, and all things crafty! I am so excited to share my creative adventures with you!
Latest posts by Trish Flake (see all)