This adorable Christmas Kitchen Towel is sponsored by DecoArt.  All opinions and craftiness are our own!
Hey guys!  I hope you had a wonderful Thanksgiving… time is just flying away with all of the fun!  Today I am thrilled to share this sweet Christmas kitchen towel that I made.  I have always loved Matryoshka dolls or Russian nesting dolls .  They are so colorful and festive that I thought they would be perfect for  a little towel for my Christmas kitchen.  I am even going to share how I made them!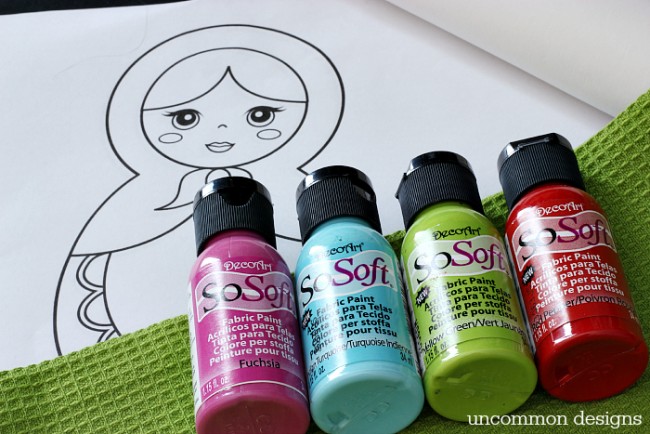 Supplies:
doll template ( I got mine off of Google)
solid kitchen towel
white canvas fabric
Heat n' Bond Ultra
So Soft Fabric Paint, Assorted Colors
Embellishments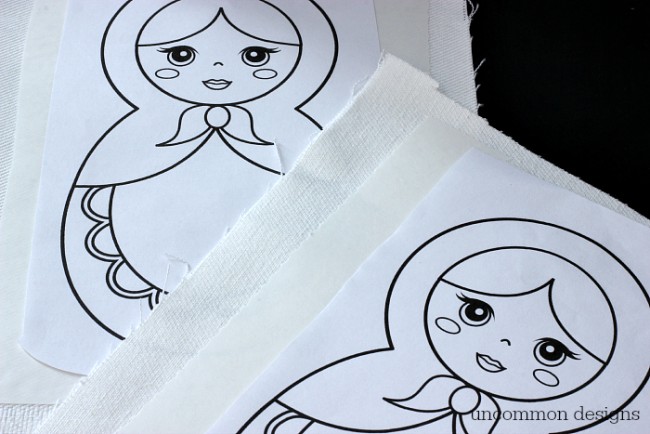 Step One.  Find an image or coloring page and make three copies.  Iron on the Heat N' Bond to the white fabric so you can make three dolls.  I know this seems strange for one towel, but trust me!  Now, you will glue the pictures on to the top of the Heat N' Bond.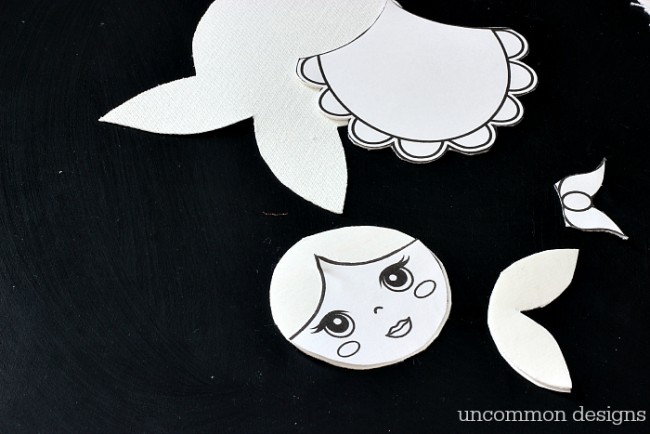 Step Two.  Cut out all of your pattern pieces.  On one of the templates, cut out the entire shape to use as the base.  Next, you want to cut out the bigger shapes out of the second template. Cut the scarf, apron, circle for the head.  For the third template, cut out the fine details.  For this one I cut the hair, scarf tie.
Step Three.  Paint all of your pattern pieces and allow them to dry.
Step Four.  Piece all everything together and iron on to the towel.  Add any embellishments and you are all done!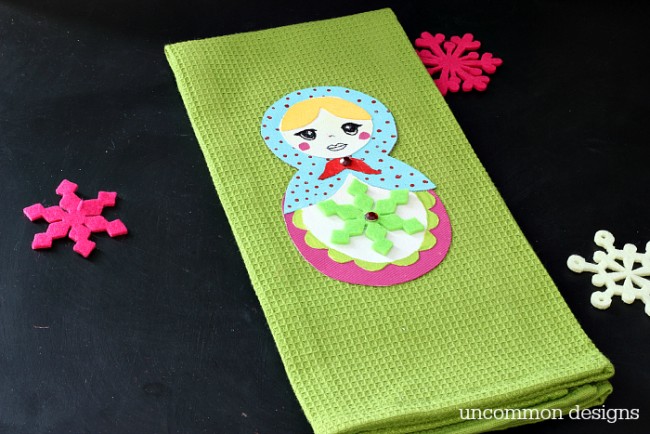 These towels are so much fun to make.  They are bright and cheery and just perfect for my holiday decor in the kitchen.  They would also make a terrific gift idea!  Hope you guys are enjoying getting your homes ready for Christmas!
*Trish 
You may also like these great project ideas…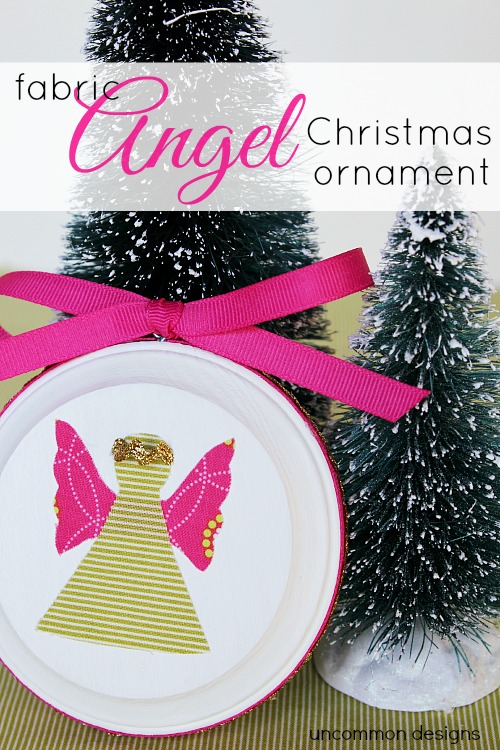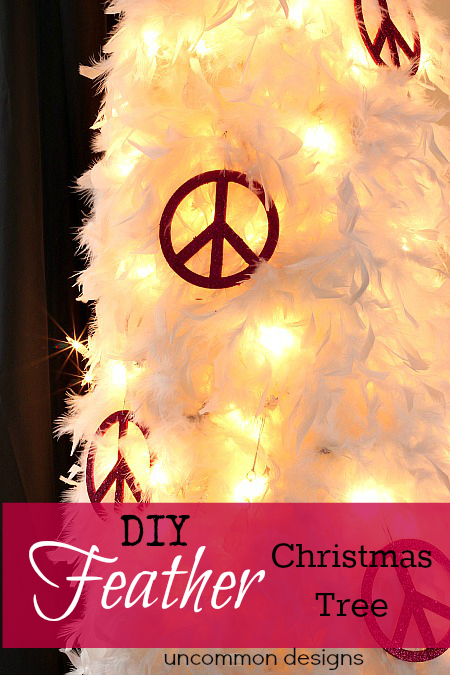 The following two tabs change content below.
Hey y'all! I am Trish and the creative voice behind Uncommon Designs. I adore party planning, holiday celebrations, and all things crafty! I am so excited to share my creative adventures with you!
Latest posts by Trish Flake (see all)