Hey y'all!  I hope you are having a great week.  Ann, my nine year-old and I have been not so patiently waiting for a few boas to be delivered so we could complete an unbelievably fun Christmas project.  I can finally share our Feather Christmas Tree…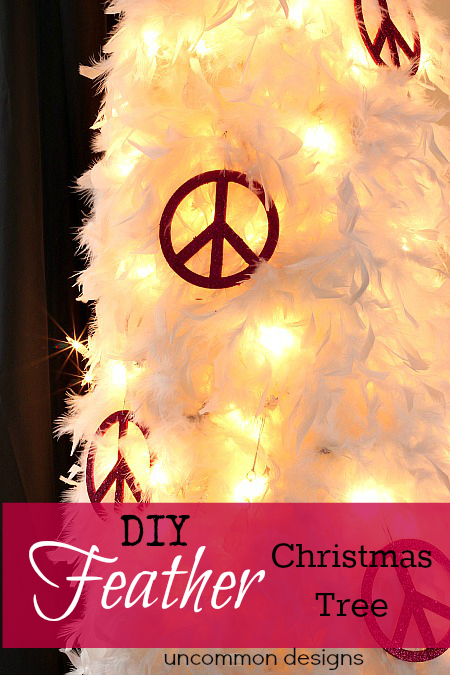 The photos hardly capture how beautiful this tree is in person… it is just dreamy.  My youngest is about to have a fit now to have a "twinsie" tree just like her big sis.  We'll have to put that one on next year's to do list.
Here is how you can make a feather tree for yourself…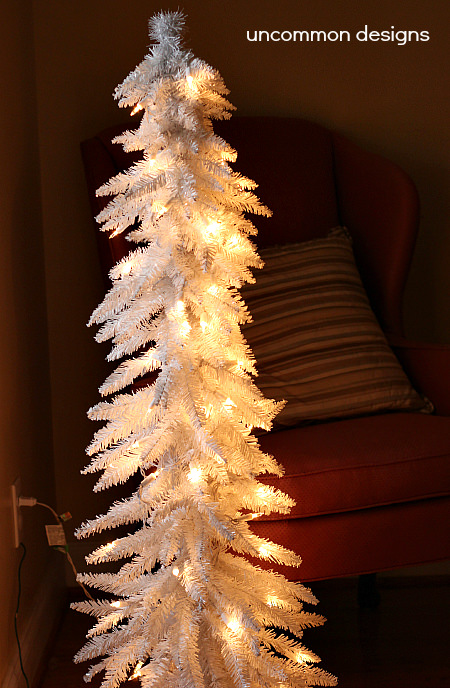 I purchased a 4 foot white tree at Hobby Lobby.  It was pretty to begin with, but I thought I'd add a little more pizzazz with feathers. It was also a fabulous price at 50% off.  I then ordered 10 boas from Halo Heaven.  I know you are thinking this had to cost a fortune, but I assure you it did not. This is my secret weapon for decorating and party planning.  I spent around $20 for all 10.  They have great stuff for so cheap and even run great sales on top of those low prices.  If you have girls, then you really should check them out!
To begin, I simply wrapped the top of the tree once with the boa.  After that, I went from top to bottom tucking the feathers in between the branches.  No real rhyme or reason just making sure it looked even.  Then, I wrapped an extra strand of white lights with a white cord around the tree.  That was it!
I added some peace sign ornaments in a pretty shade of hot pink… I think that every nine year old loves peace signs!  I also added a few crystal ornaments, but it didn't take much with the gorgeous feathers.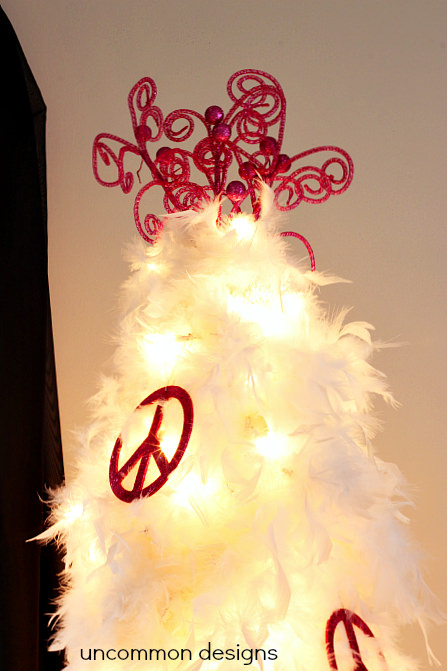 To finish off the tree, I placed the topper of deedly boppers on top.  I'm not sure what their technical name is… pics, sprays, thing-a-ma-jigs… I used three of those in hot pink.  So whimsical and fun!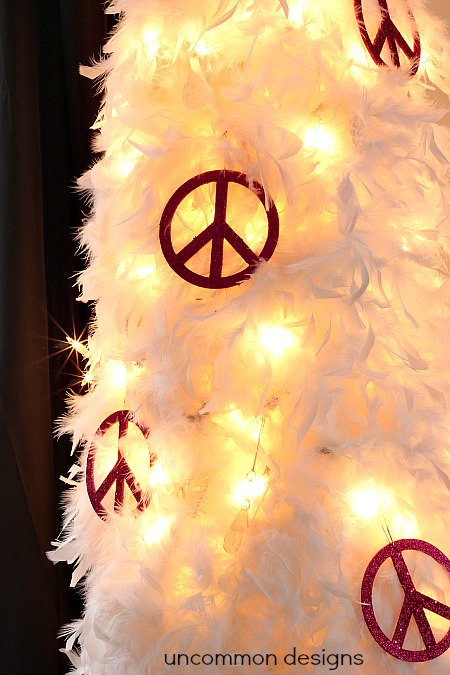 Isn't she just beautiful?  I so wanted to keep her for myself in the kitchen… hee hee.  Now I just have to figure out how to keep Lauren happy with her traditional tree until next year…
*Trish
The following two tabs change content below.
Hey y'all! I am Trish and the creative voice behind Uncommon Designs. I adore party planning, holiday celebrations, and all things crafty! I am so excited to share my creative adventures with you!
Latest posts by Trish Flake (see all)