WELL… let's talk…
So, I had this fabulous idea for transforming a plain (but very cute) hoodie into something with ruffles and lots of color!! I just loved the look of these!! I knew a Hoodie Makeover was just what I wanted to make.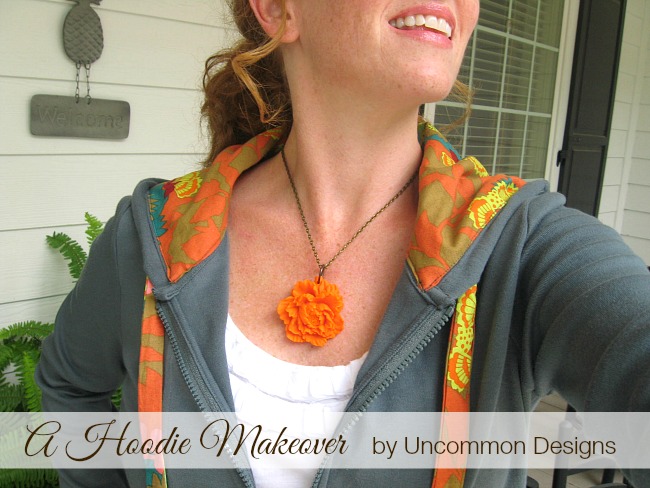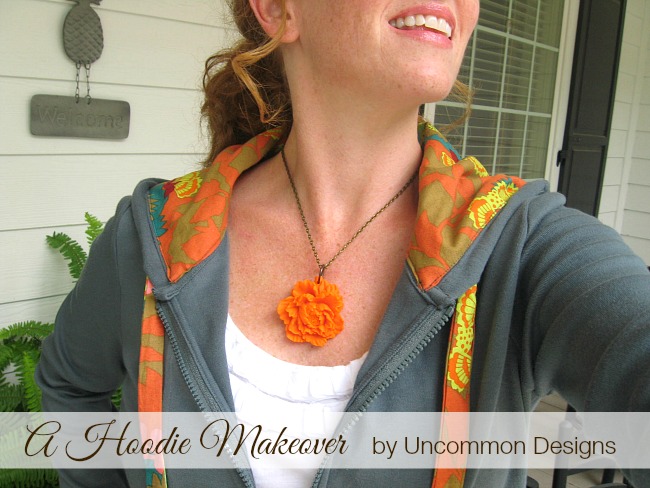 Here's where I messed up  things changed a bit!
I started with a soft, cozy teal blue hoodie that I found at my favorite store, yes you guessed right..Target!
Cute huh? But I wanted to add a bit more pattern and color to it.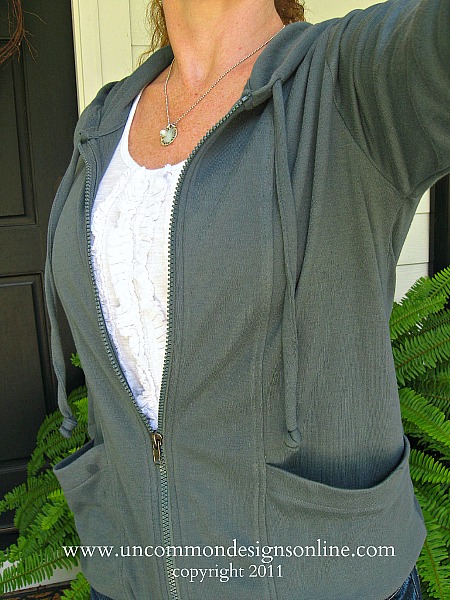 It is super soft and has a drawstring at the waist. The tutorial I was following used a more fitted hoodie without the drawstring at the waist and no drawstring in the hood….hmmm perhaps I should have considered that…
Anyway…after I lined the hood, I loved it! Really LOVED it!
Then I added the ruffles…well…let's just say they did NOT love me 🙁 !
Sooooo….out came the seam ripper and off with the ruffles!
But, never fear, I had another idea!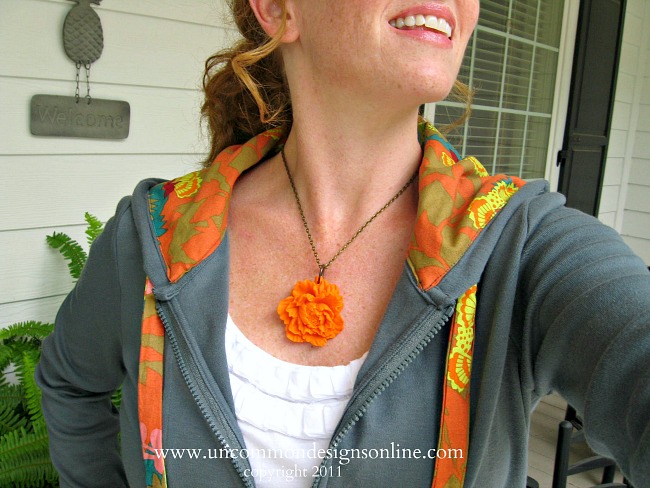 Remember…mine had drawstrings! I simply made tube casings out of the Anna Maria Horner fabric I used to line the hood. I have been hoarding , ummm, saving this fabric for something very unique!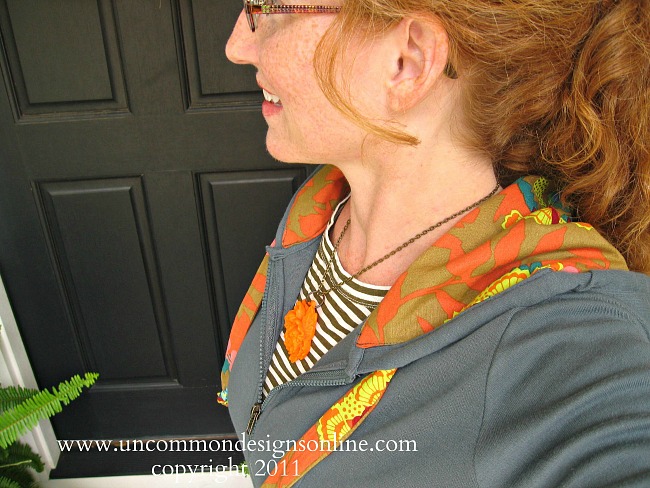 I also replaced the drawstring at the waist with the same fabric. Since my assistant had to return to middle school, I have no full length photo!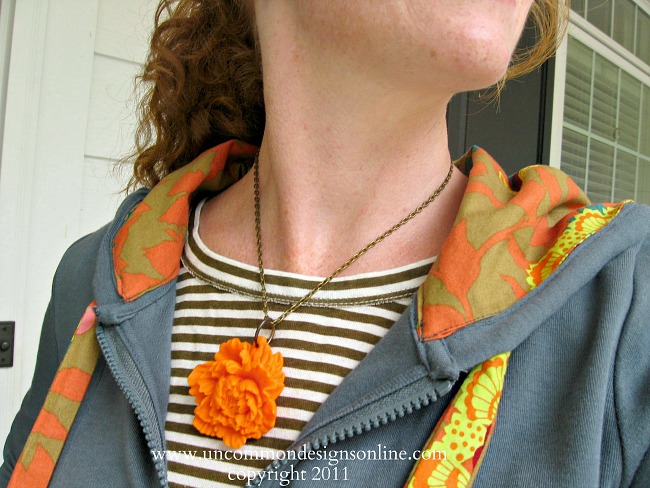 I love the way it ended up turning out! Will I make one with ruffles you ask? Maybe with a more fitted hoodie, or maybe for my daughter!!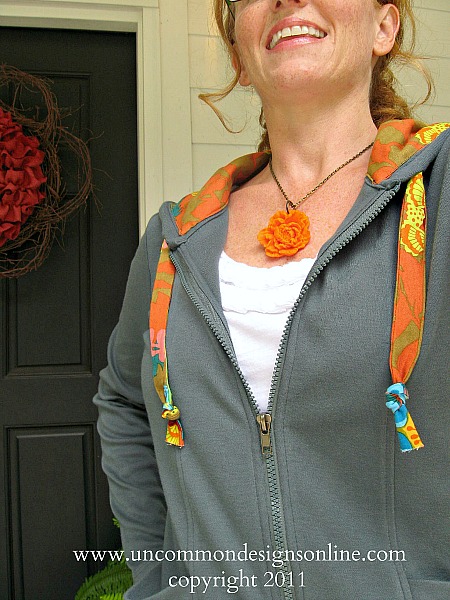 Looking for another fun and whimsical refashion? How about a tshirt one?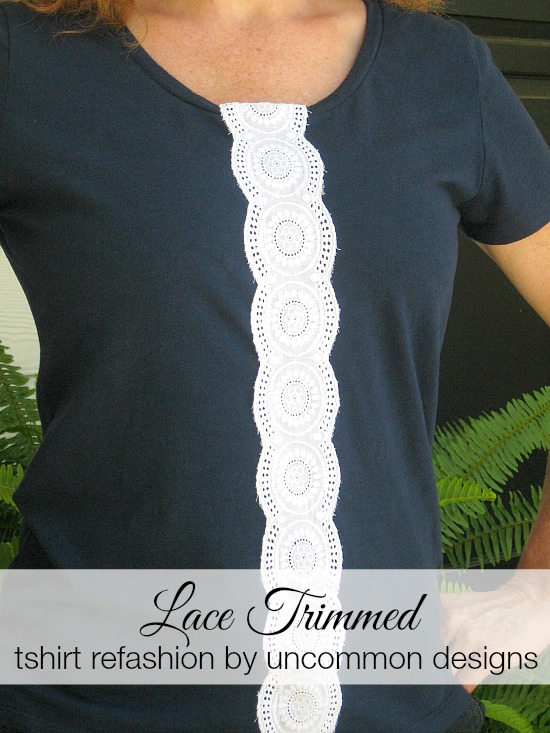 This Lace Trimmed Tshirt Refashion is quick and adorable! I always get compliments when I wear it and it is so affordable too!
The following two tabs change content below.
Hey y'all! I am Trish and the creative voice behind Uncommon Designs. I adore party planning, holiday celebrations, and all things crafty! I am so excited to share my creative adventures with you!
Latest posts by Trish Flake (see all)