I have a confession…. I love Mason Jars! So I love a  Mason Jar Craft even more. Combine that with a Valentine Craft and, well….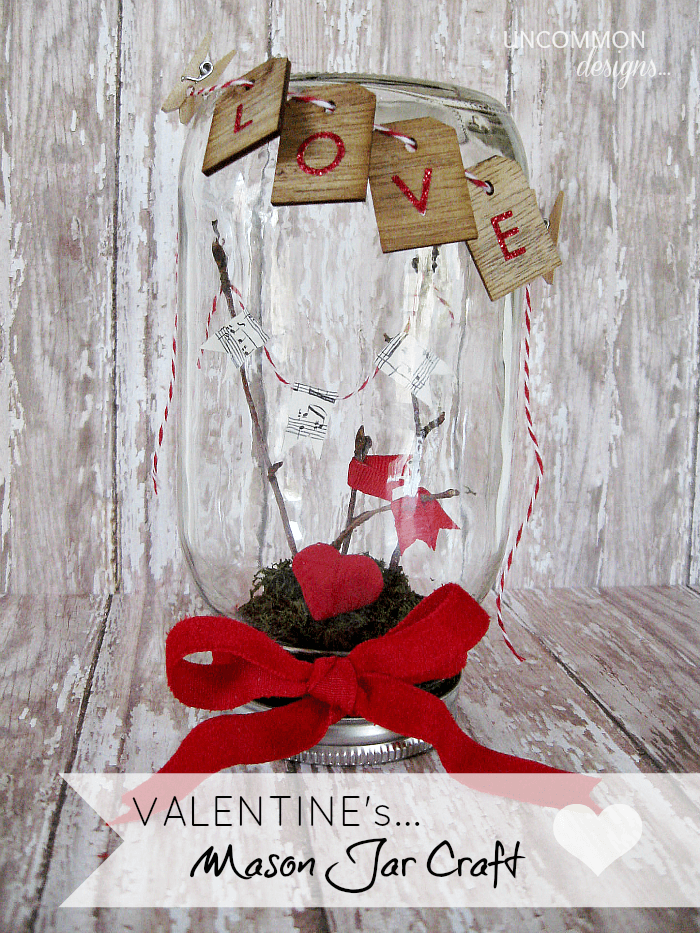 Valentine Mason Jar Craft
Yep…I love it!
I have to confess to you that everything but the mini flocked heart was at my house already. Sigh…the life of a crafter…endless remaining craft supplies.
I started by making this sweet little sheet music bunting…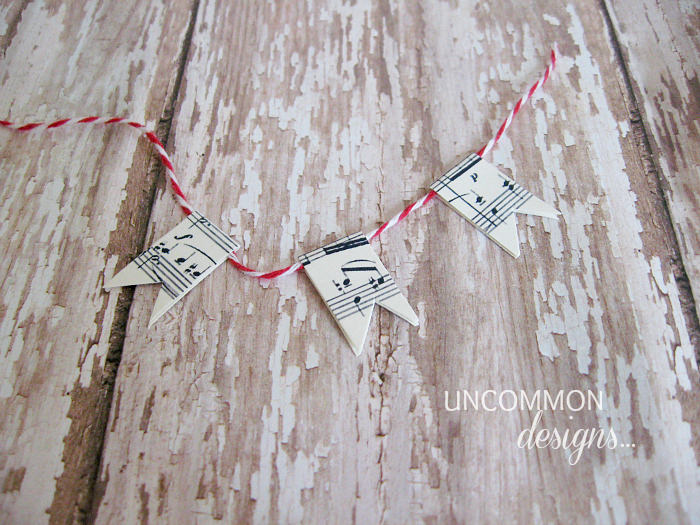 I was inspired by the fabulous Jennifer  Rizzo and her mini-flag buntings…go check them out.
Next, I saw a fabulous little Valentine Mason Jar by Rhonna Designs and just knew I wanted to create my own version. So I then created the base of the display…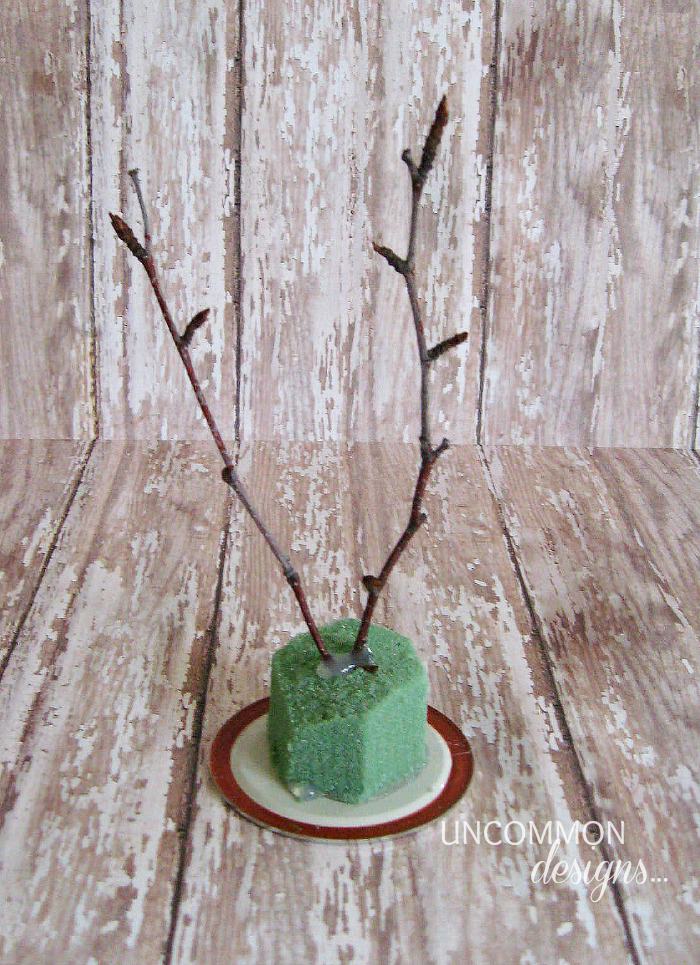 Then I simply added the little mini sheet music bunting…
I added a little moss, some grosgrain ribbon flags and the sweet little flocked heart…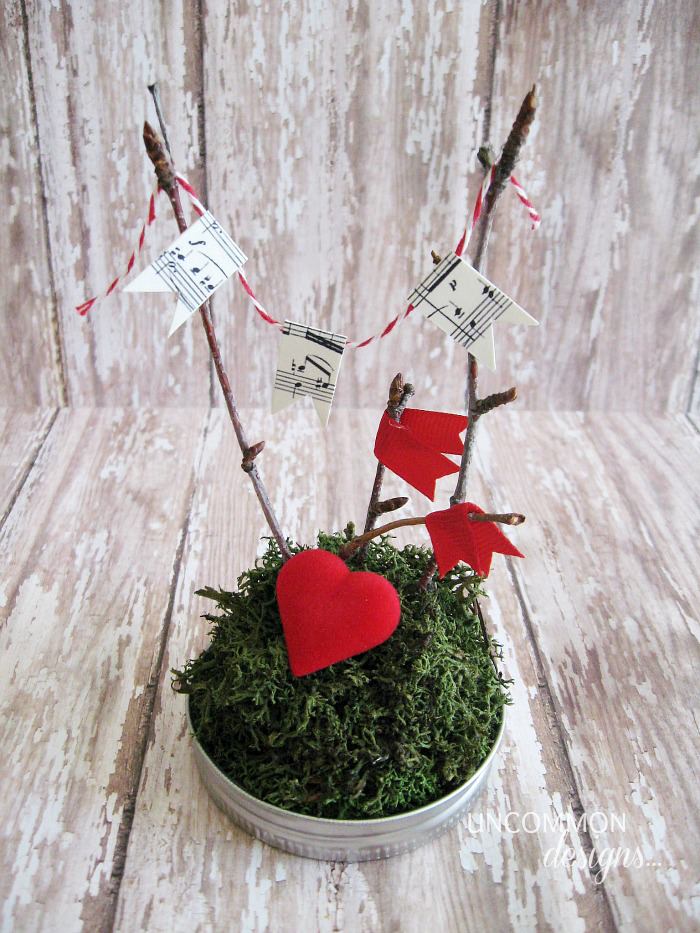 I covered it all up with the glass jar, carefully squeezing those little branches in!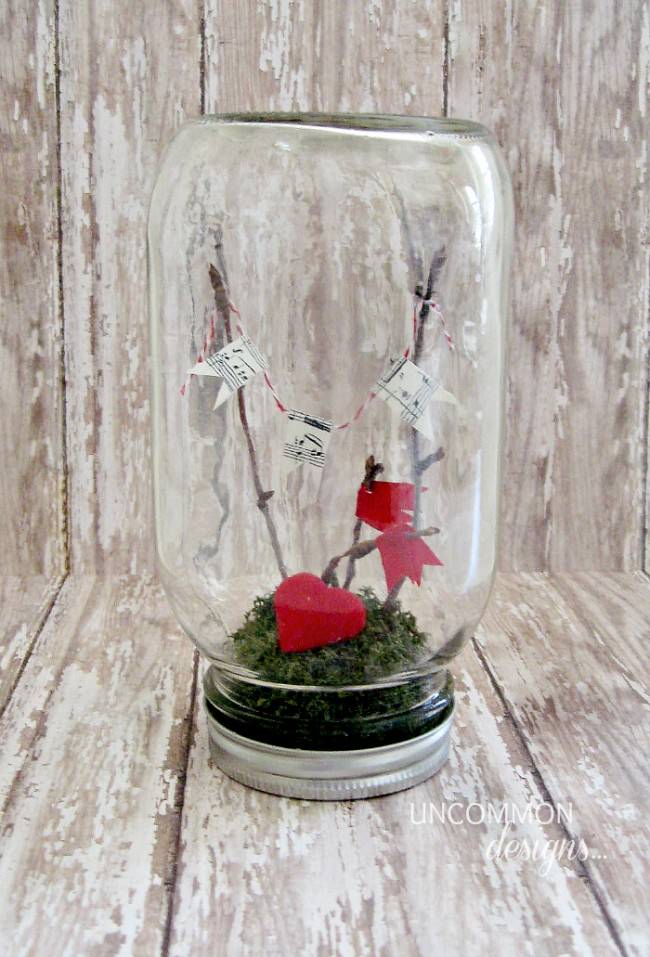 At this point, I just thought it look so sweet! But I wanted to add one more touch. Remember my Christmas Joy Gift Wrap Idea? Well I took that little wooden tag banner and switched a few letters and…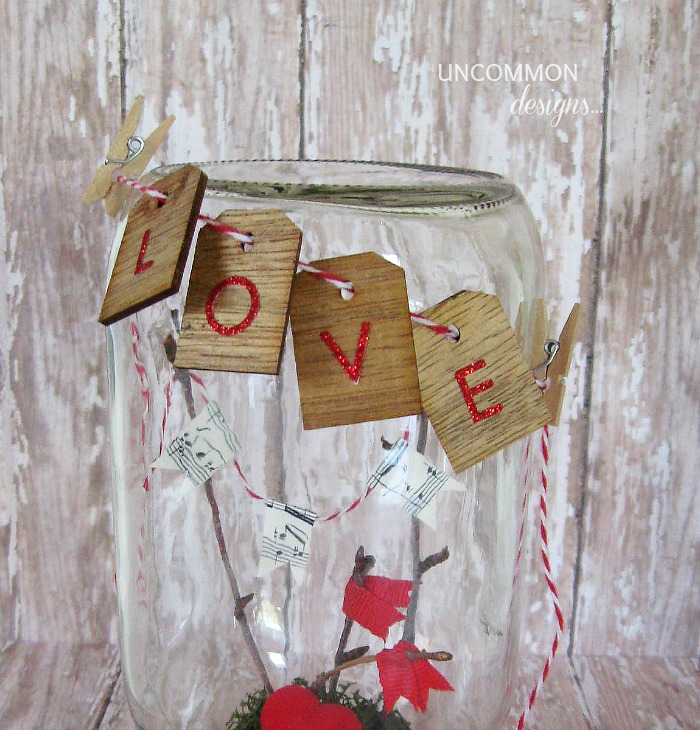 How cool does that look on the outside?! I am a wee bit obsessed with baker's twine right now, especially since I found it at Target in the Dollar Spot section. I posted a little sneak peek of it on Instagram last week!
So I haven't even completely finished packing up my Christmas stuff and here I am making Valentine's Day Crafts! I just can not help it, my mind goes a million miles a minute! I love how whimsical and quirky this little mason jar craft turned out…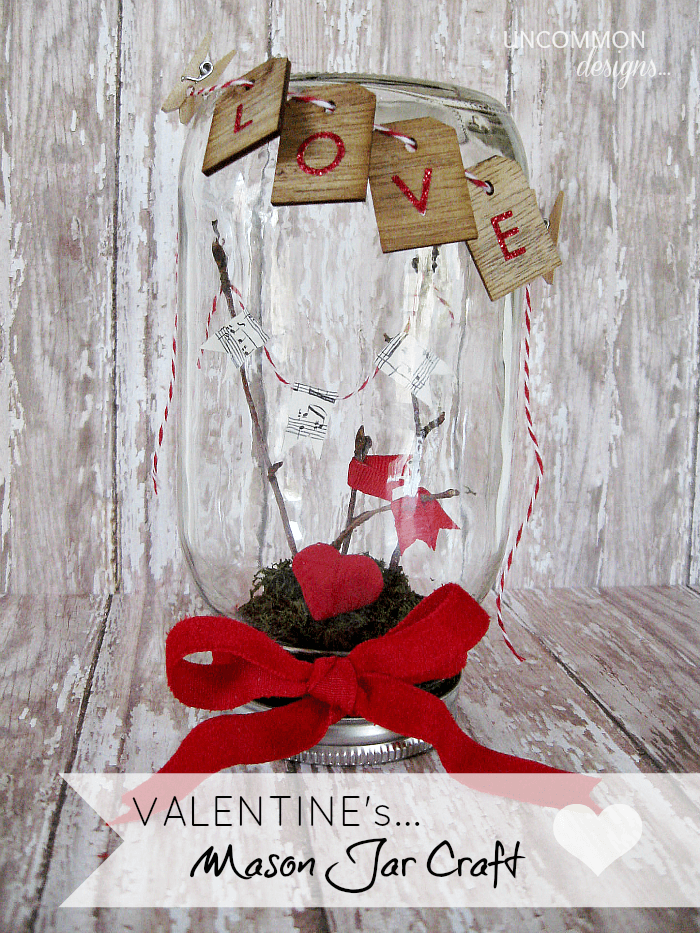 Anyone else out there making some crafts with mason jars? I still love my Pine Cone Flower Embellished Mason Jars and earlier this week We shared a great roundup of Mason Jar Ideas , be sure and pop over to be inspired.
Have you started your Valentine's crafting yet? Be sure and check out Trish's adorable Valentine Lollipop Treat she made earlier this week!
Bonnie
The following two tabs change content below.
Hey y'all! I am Trish and the creative voice behind Uncommon Designs. I adore party planning, holiday celebrations, and all things crafty! I am so excited to share my creative adventures with you!
Latest posts by Trish Flake (see all)