Stamped Clay Gift Tags was written on behalf of DecoArt Inc.  All opinions and craftiness are our own! 
I have a fun craft for you guys today that you absolutely can make before Christmas gets here!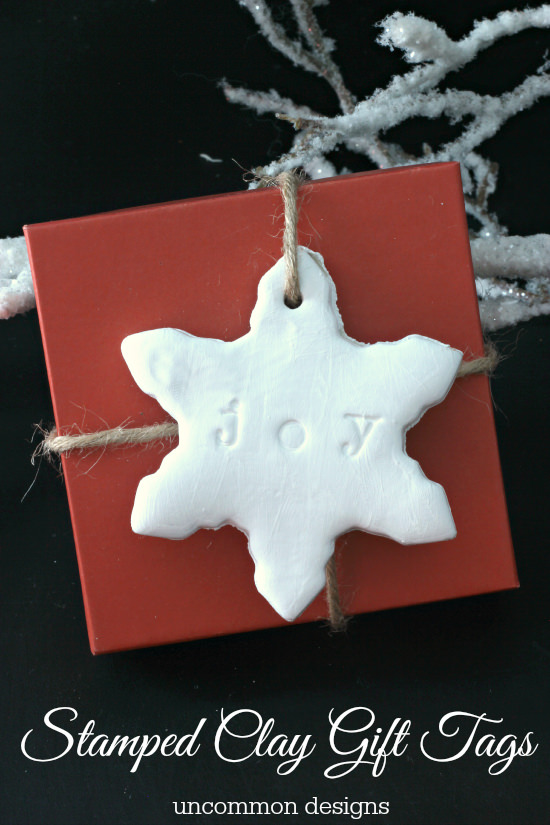 This week I tried my hand at making stamped clay ornaments and gift tags and it really was so much fun and so easy to do.  The girls joined in, as well!  All you need is a few supplies and you are ready to make these beauties.  Let's get started!
You can use any ready made clay or make your own salt dough, but I used the Sculpey brand that you bake in the oven.  You will also need a few cookie cutters, rolling pin, stamps, a paint brush, and DecoArt Multi-Surface Satin paint.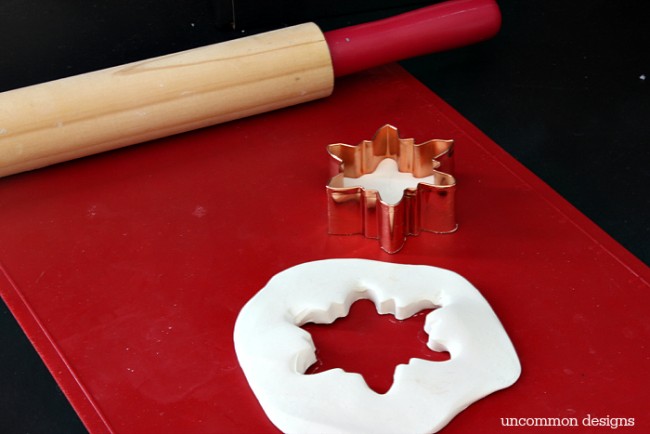 Start by rolling out the clay and using your cookie cutter to create the shape that you want.  Make sure to follow the directions on the packaging to make sure your clay is smooth.  This is very similar to making cookies!
Using small stamps, gently push them into your clay.  The possibilities are endless with the stamps out there these days, but I chose some simple phrases.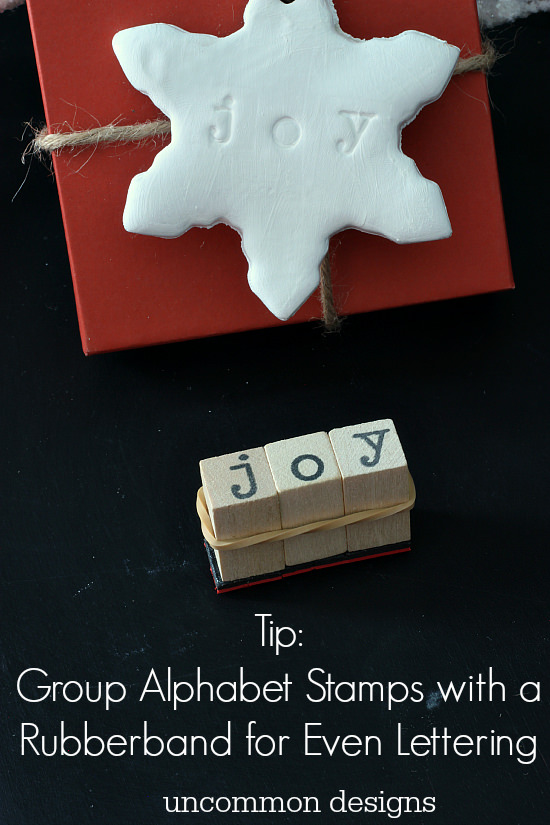 Here is a quick tip for you… if you are using alphabet stamps to create words, group them together with a rubberband to make sure everything is even.  No more uneven lettering!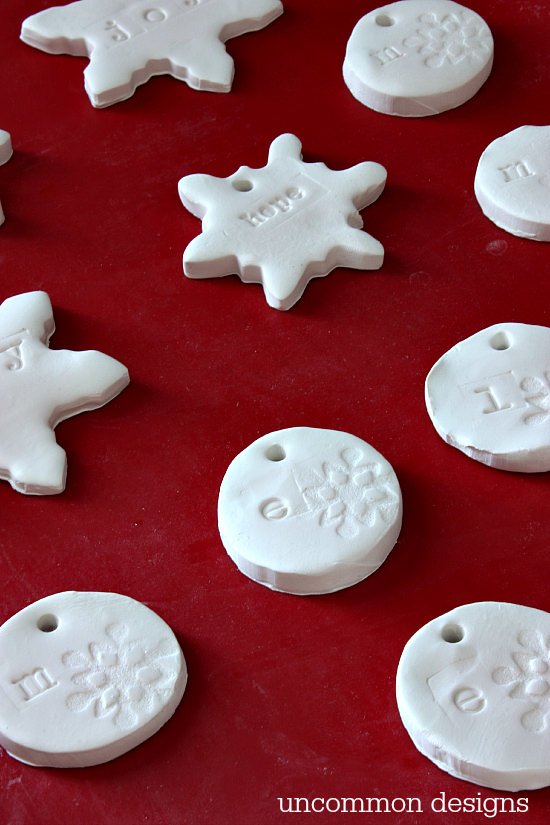 Before you bake your tags, use the wrong end of your paint brish to created a hole for hanging.  Make sure it is large enough to accomodate whatever sized ribbon you will be using to attach it to your gift.  Now, bake the ornaments according to the package on your clay and let them cool completely when finished.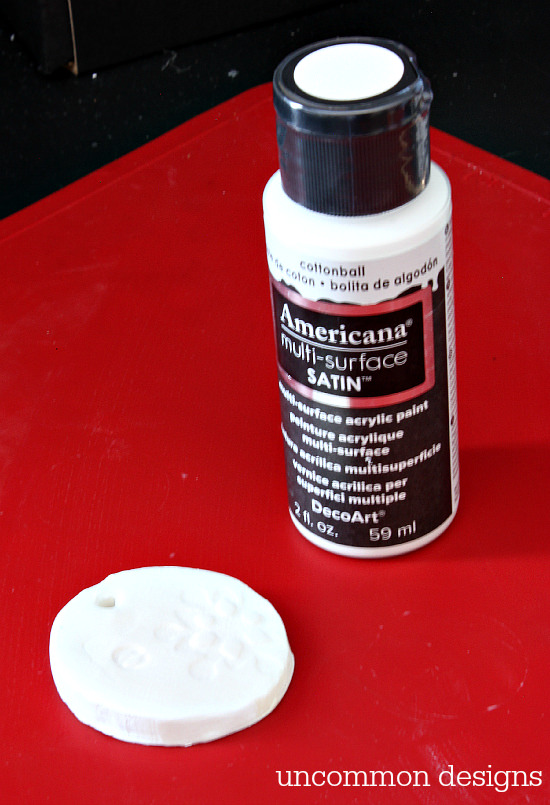 The final step is to paint your gift tags.  I used DecoArt's Multisurface Satin Paint in Cottonball.  It will take 2-3 coats to get maximum coverage, so make sure to leave enough drying time.  I suggest painting the sides first, then the back and finally the front of the tags.  Let dry completely.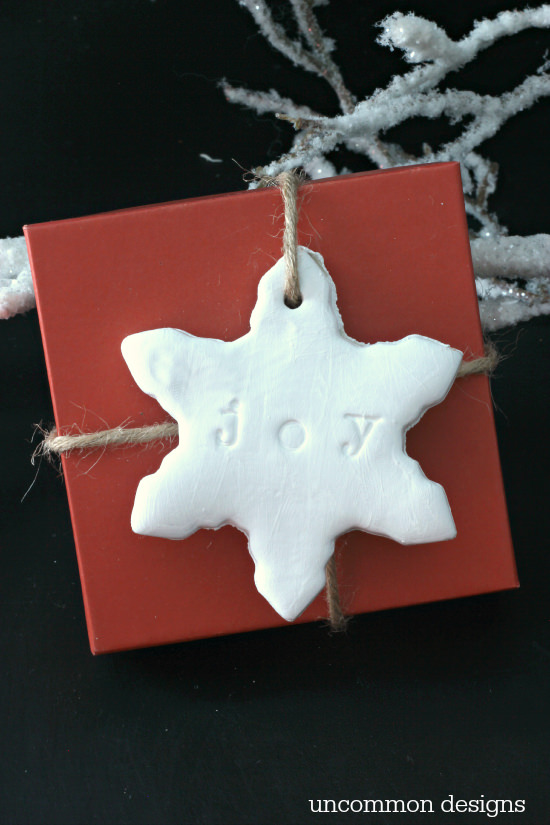 Now your tags are ready to be attached to your gifts!  You can get creative with the type of paper, ribbon, or string.  You can even keep things super easy like I did with just simply attaching to a colored gift box with some twine.   Hope you guys are enjoying this holiday season!
*Trish  
You may also like this adorable ornament that Bonnie made this week…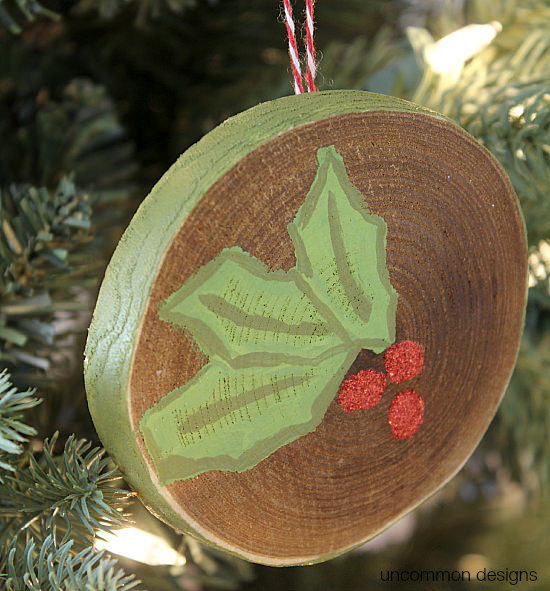 Painted Holly Christmas Ornament
The following two tabs change content below.
Hey y'all! I am Trish and the creative voice behind Uncommon Designs. I adore party planning, holiday celebrations, and all things crafty! I am so excited to share my creative adventures with you!
Latest posts by Trish Flake (see all)