Today we are sharing a sweet and personal piece of jewelry… a silhouette bracelet!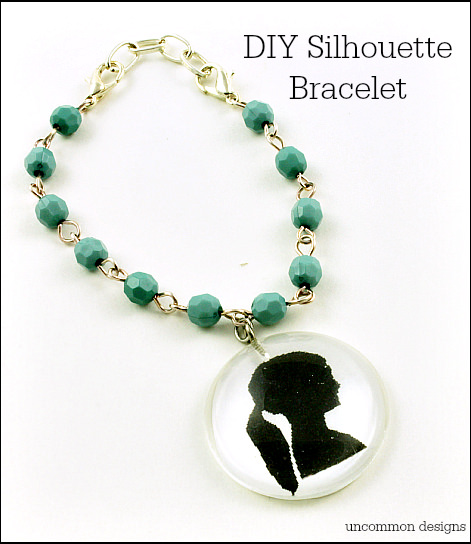 Silhouettes are so classic and here we paired it with a beautiful bracelet made with turquoise beads and a hint of silver.  Let's find out how…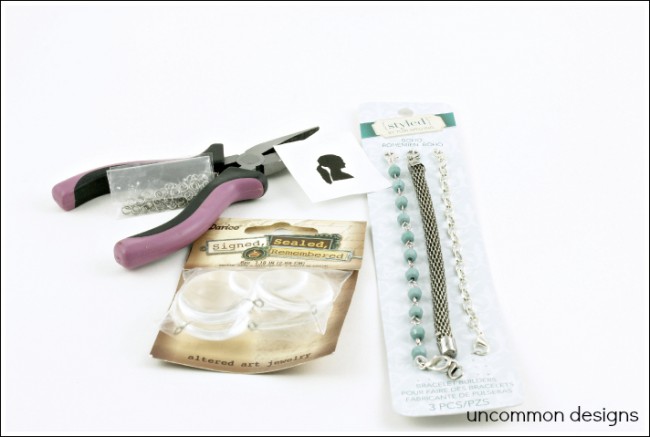 Supplies:
Styled by Tori Spelling Bracelet Builders- I used Mixed Silver, Mesh, and Turquoise Bead

Silhouette Print Out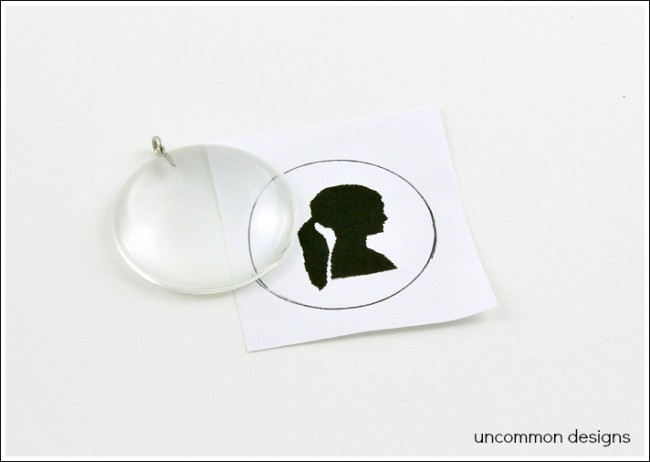 Step One. Making the Silhouette.  I followed Positively Splendid's tutorial for making a silhouette in Photoshop elements, but you may already know how.  You can also use a sticker, fabric, scrapbook paper, or anything else small enough to fit within the crystal drop.  I love how the silhouette turned out, though.  Once you print it, you will trace around the crystal drop and cut it out inside the line a bit.  Once this is complete, you will use Mod Podge to adhere the picture to the back of the clear crystal drop.  Let it dry completely.
Step Two.  Take the turquoise bead bracelet and the plain silver chain bracelet and clamp them together around your wrist.  You will allow the chain to hang loose.  Make sure that the bracelet is easy to slip on and off at this point.
Step Three.  Use your jewelry pliers to remove any excess links from the bracelet combination.  Just loosen up a link and pull it off gently.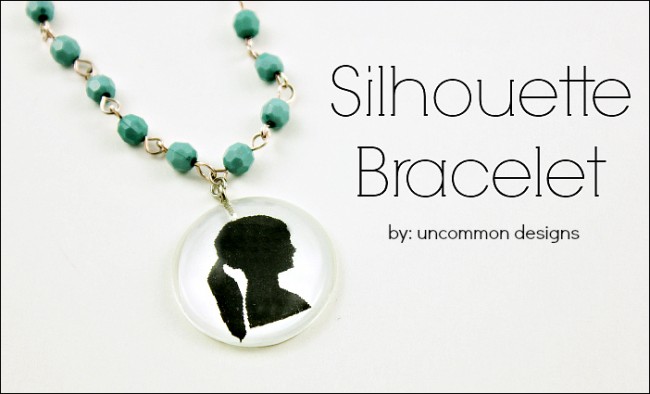 Step Four.  Finally, adhere the drop charm to the bracelet with your jewelry pliers and jump ring.  Now you have a beautiful and personalized bracelet.  If you have more than one kiddo, add another silhouette charm to the mix.  This would be great for the grandchildren, too!
Take care and Happy Crafting!
*Trish
The following two tabs change content below.
Hey y'all! I am Trish and the creative voice behind Uncommon Designs. I adore party planning, holiday celebrations, and all things crafty! I am so excited to share my creative adventures with you!
Latest posts by Trish Flake (see all)