It is no secret that I love DecoArt's Americana Decor Chalky Finish paint.  It is one of my go-to craft supplies and today, with DecoArt, I am going to show you how I transformed an old kitchen table into a gorgeous raised and skirted craft table!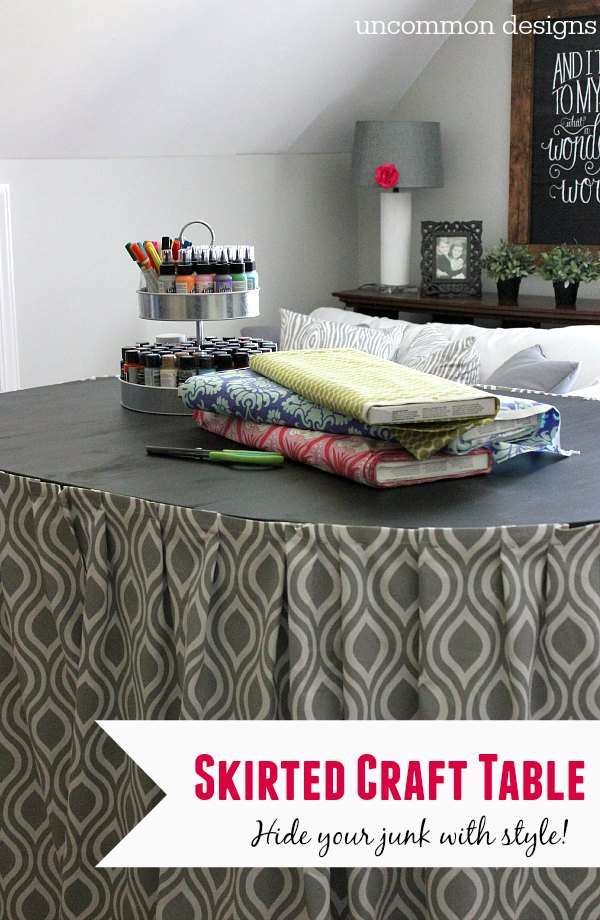 This is a project that I have been putting off for ages.  I purchased my fabric over 18 months ago and have finally completed it.  It feels amazing!  The best part is that a ton of my craft supplies and junk that I'm positive I'll never need has a spot of their very own that is covered.  Yep… a hidden place for all of my doo dads and odds and ends. So excited! It really was a cinch to make and I wonder why on earth it took me so long to do it!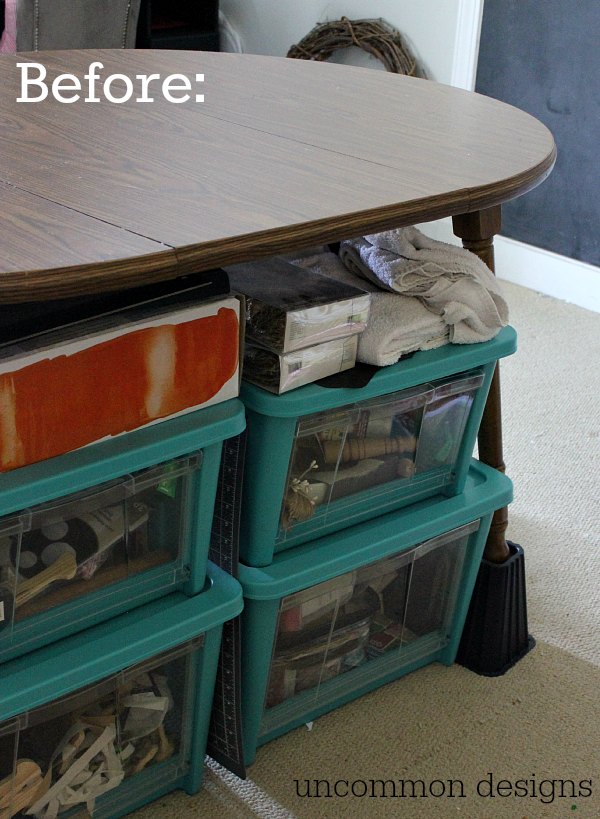 This is what it looked like before I began.  The bones were great.  I had these nifty storage containers with doors that open from the front.  I also put the table on bed risers for extra height.  This was perfect for me and no more bending over… my back thanks me for it!  Now to get a skirt on that girl and give her a coat of paint!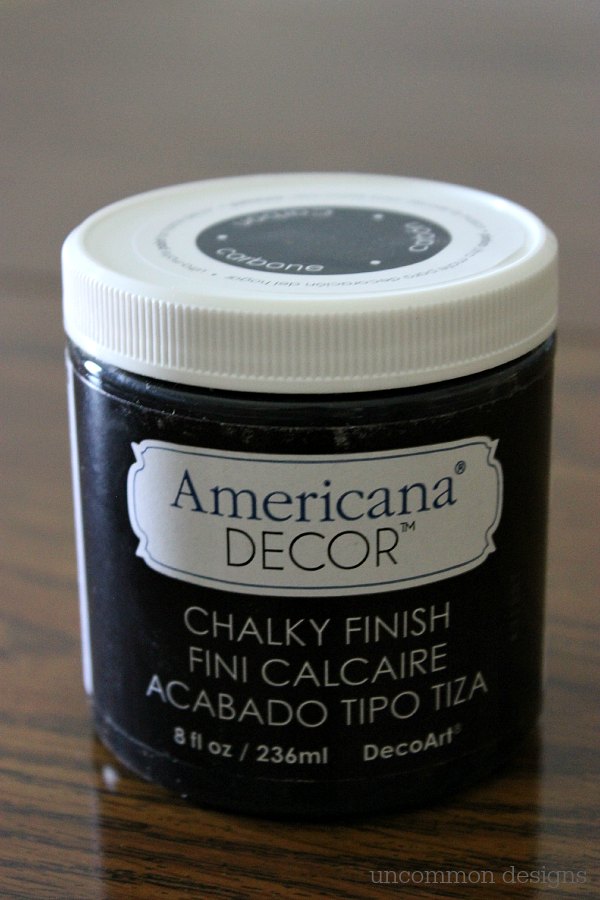 Americana Decor's Chalky Finish Paint in Carbon was perfect for this job.  If you have never used this paint before… try it out!  It only took me half of this small 8 oz bottle to finish my entire table.  Before you begin, clean the surface of your table really well and let it dry completely.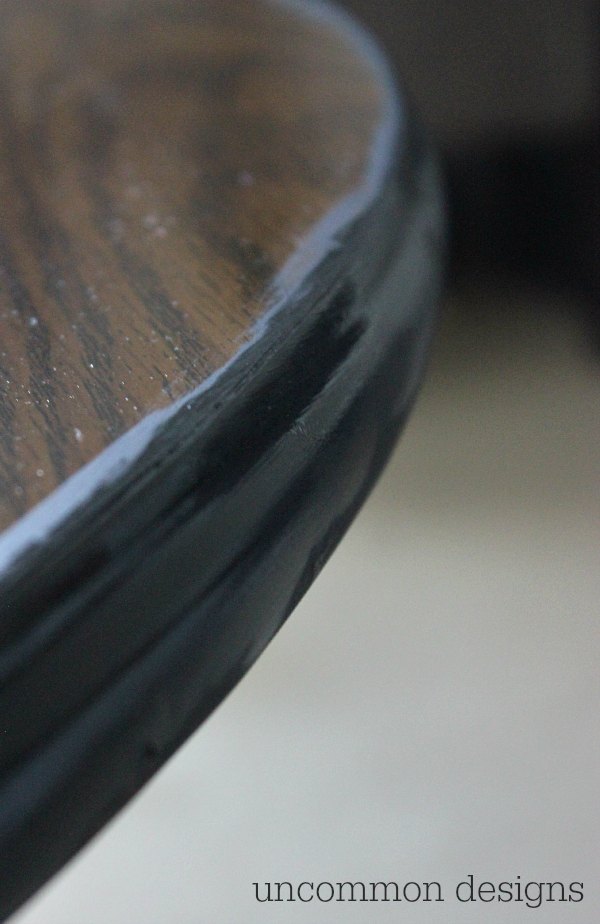 I started the painting process by painting the lip of the table.  I knew that some of this would be shown above the fabric, so I paid careful attention to paint all areas of the table side.  Now, you want to paint a coat on the table's top surface.  Let it dry completely and add one more coat.  Sometimes it only takes one coat of paint, but this table required two coats.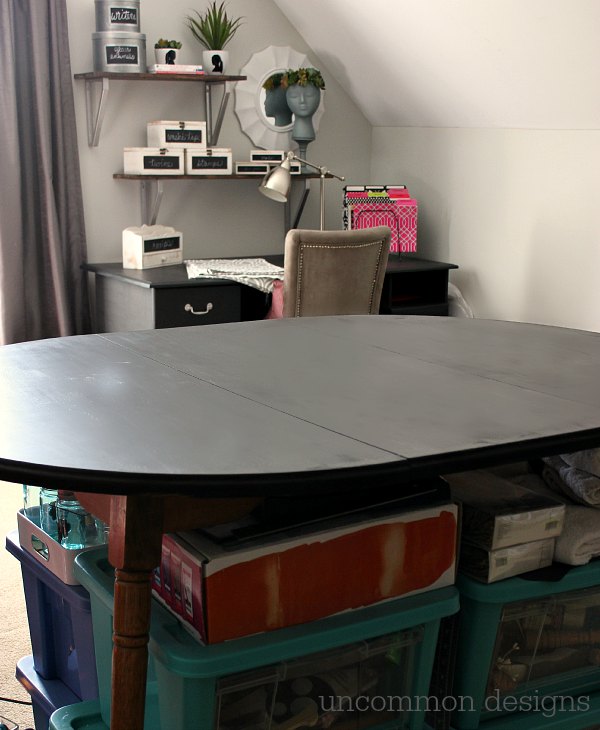 Such a beautiful and velvety texture!  At this point you can add a varnish or wax to seal off the table.  I decided to use a wax for a beautiful matte sheen and soft texture.  Now we need to add the skirt.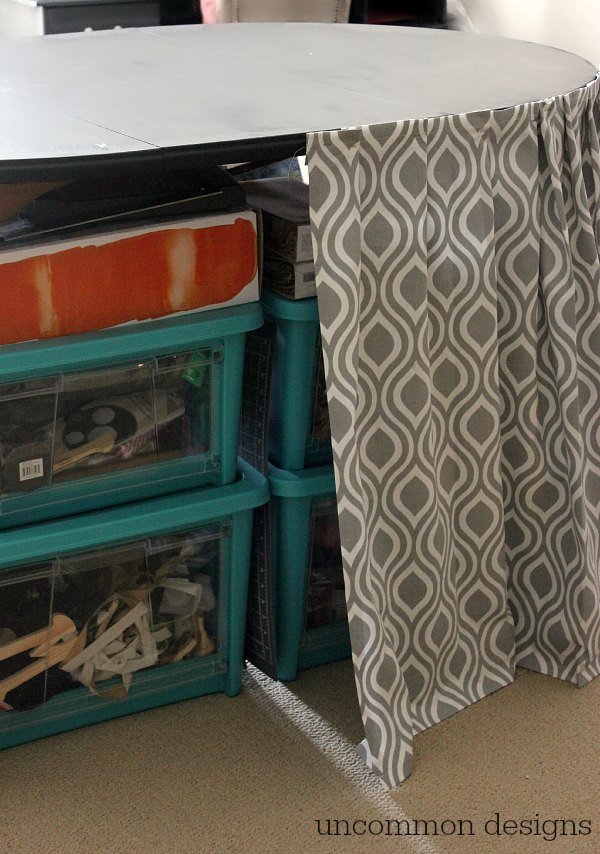 I used a series of panels that went from the table's lip to the bottom of the floor.  By using panels, I still have great access to anything I might need.  I used six in total.  To make the panels, I hemmed the top, bottom, and sides of the fabric.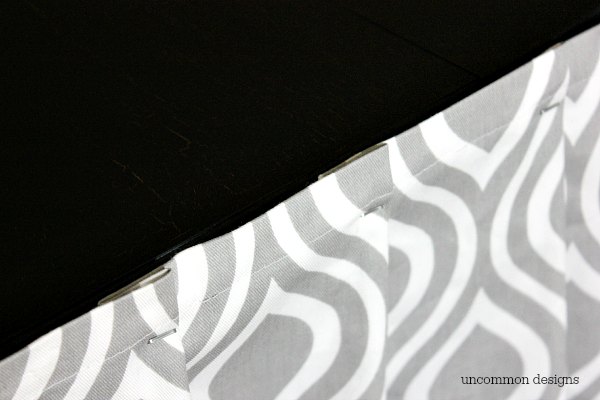 I added the panels to the table with a staple gun.  I folded it in along the edge to make my own pleats.  It was so simple!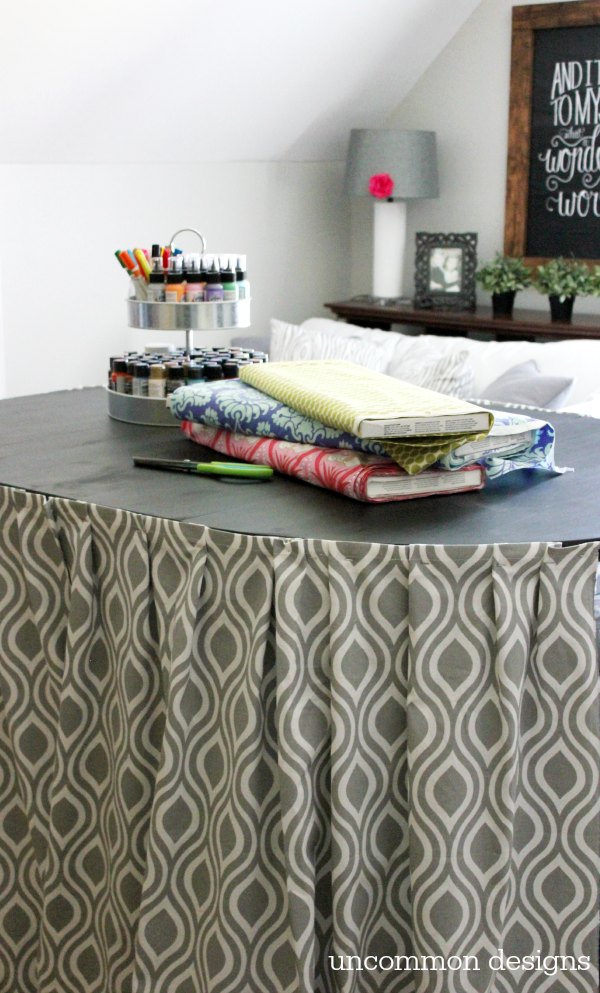 Now everything is all hidden away behind these gorgeous fabric panels and my craft table finally matches my desk!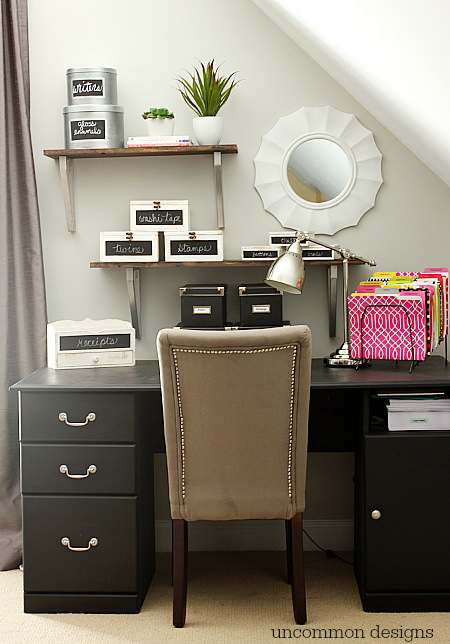 What would you paint with Chalky Finish paint?  Who know what I'll get into next time! Visit the DecoArt Chalky Finish website for more chalk paint ideas and inspiration.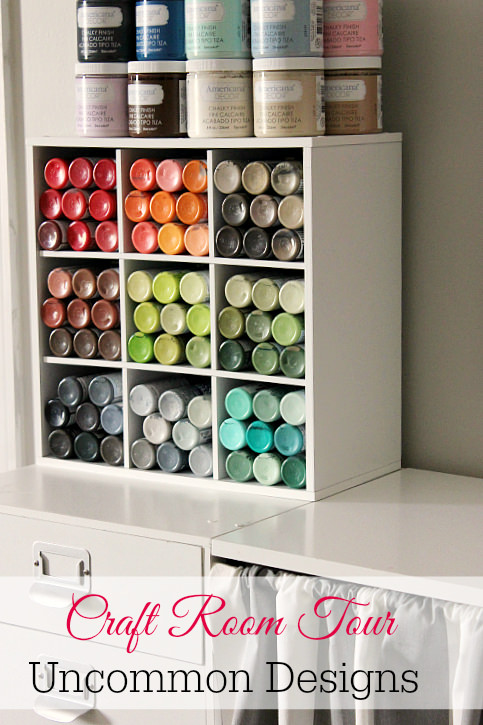 Find my complete craft room tour here! 
Now how would you like to show off your upcycled Deco Art Chalky Finish piece for a chance at some fabulous prizes? DecoArt is hosting an incredible contest all abourt second chances…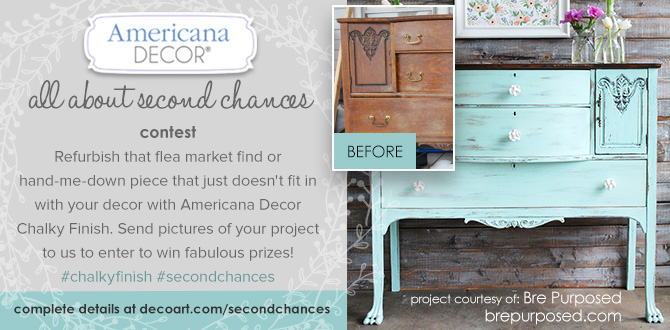 Stop by DecoArt for full details on how to enter!
The following two tabs change content below.
Hey y'all! I am Trish and the creative voice behind Uncommon Designs. I adore party planning, holiday celebrations, and all things crafty! I am so excited to share my creative adventures with you!
Latest posts by Trish Flake (see all)